Devouring your favorite sundae is the best thing to do on a hot afternoon but have you ever wondered why you always feel thirsty after eating your favorite Ice Cream!!! There are scientific reasons to why does Ice Cream Makes you Thirsty and you will be happy to read on if like me you have always wondered why on earth an ice cream does that since it is made up of milk or cream and milk never makes you thirsty!!
Two Reasons for your Thirst
Well, Ice creams are mostly combination of milk, cream, sugar, salt and flavors. So the culprit must be one of these main ingredients only. Here are two main reasons for your thirst after having an Ice Cream:
Sugar: Ice cream makes you thirsty just like any other sweet food item. When you eat ice cream the sugar in it enters your blood stream and circulates through the whole body, and that sugar in blood sucks the water from body to prevent blood from getting concentrated and thus your brain gets the signal from body cells to drink more fluid.
In simple words the high sugar contents in Ice Cream makes the blood concentrated and thus brain gets the signal to drink more fluids. That is the reason why diabetic people feel thirst more often.
And this is why sometimes your Ice cream is combined with Soda at your favorite joint.
Salt: wondering why there is salt in a sweet ice cream? Well, Ice creams generally have a considerable amount of sodium in it because that chemically helps in making the ice cream smooth and velvety without turning it into ice cubes below freezing point.
So, just like sugar when this salt is absorbed by our blood stream, which again makes the blood concentrated body gives the message to brain to drink fluids ASAP.
Also read: What Happens If You Drink Water After Ice Cream? – Take The Ocean
What is the Way Out
There is no harm in drinking more water with your favorite dessert isn't it? The easiest way out is to keep water bottle besides when you are having an ice cream.
Another solution can be making your own Ice Creams, so that you can control the amount of Sugar & Salt going in it.
And lastly, you can always make all natural Fruit Pops which is definitely a healthier and less dehydrating option.
Let's have a look at few Ice Cream recipes:
Now that you know why you need water alongside of your Ice cream, let's rush to have one J here, we bring you some amazing recipes for your own homemade ice creams.
Mango Ice Cream: Who will not say no to mangoes and that too in the form of ice-cream? Here is a quick and easy no churn smooth mango Ice cream that needs very less preparation in advance. The major time it takes is for freezing only. Make the most of the King of Fruits with this delish Ice Cream. Mango Ice Cream Recipe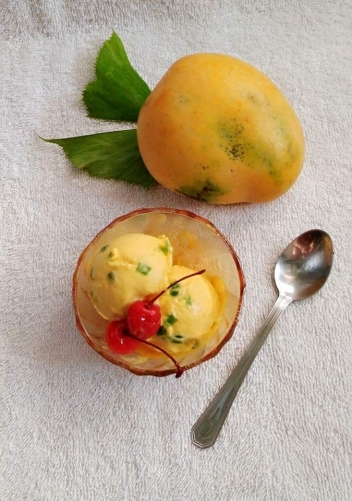 Brownie Ice Cream Sandwiches: Satisfy all your dessert cravings with this amazingly put Brownie Ice Cream Sandwich recipe that uses a secret ingredient, well that is Bottle Gourd!! These are simply irresistible brownies sandwiched with walnut chocolate ice cream for that extra kick. Brownie Ice Cream Sandwiches Recipe
Also read: Why does ice cream make you thirsty? | Ice ecream and Thirst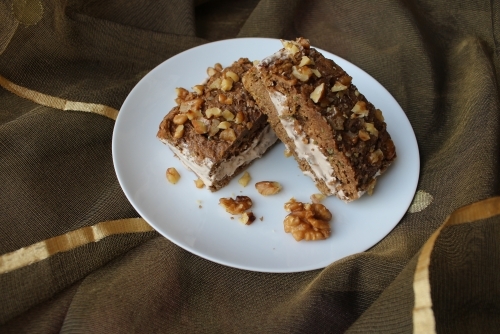 Paan Kulfi : Kulfi is a very popular frozen dessert from India originated from Mughals from the 16th century and mostly known as traditional Indian Ice cream. Pan (Betel leaves) is one of the common mouth freshener. The Idea behind the Dish: Combining the Dessert and mouth freshener to get a sweet dish that's unique in flavor and easy to make. This one is a must try this summer – Paan Kulfi Recipe
Honeycomb Frozen Yogurt Ice Cream: Here is a healthier version to the regular ice cream. It's made using the delicious honey to make a dessert which is a healthier version of ice cream. Honey and yoghurt are mixed to form an after dinner treat, a guilt free ice cream for the dessert lovers. Honeycomb Frozen Yogurt Ice Cream Recipe
Jackfruit Ice Cream: Just like Mangoes Jackfruits are also gift of summers. Jackfruit Ice Cream is a tropical treat for all jackfruit lovers. It is easy to make with just four ingredients and very few steps to follow. Find Recipe here – Jackfruit Ice Cream Recipe
Litchi & Cucumber Popsicles: Perfect for satisfying all your Ice Cream cravings this summer, these Litchi and cucumber popsicles don't use any added sugar or salt and hence it definitely won't make you as thirsty as a regular Ice Cream. The recipe is very easy with few ingredients, have a look here – Litchi & Cucumber Popsicles Recipe
Also read: Science Explains Why Eating Ice Cream Can Make People Happy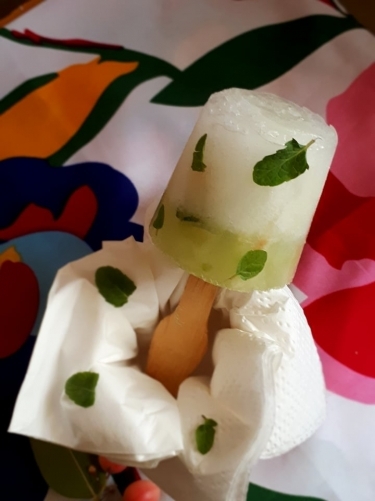 Find out more such interesting Ice Cream recipes here – Ice Cream Recipes
How about a Chocolate Ice Cream Soda:
And now let's have a look at the Perfect Ice Cream Soda that is capable of satisfying the thirst and Ice Cream craving both together, you really don't want to miss this one 😉
You will need:
Tall Glasses
Straws
½ cup milk
2 cups Soda Water
½ cup Chocolate Syrup
4 scoops your favorite chocolate ice cream
Whipped cream(optional)
Chocolate chips(optional)
How to assemble:
Take two tall glasses and pour the chocolate syrup at their bottom
Then pour milk in each of them, precisely ¼ cup of milk in each glass
Then pour 1 cup of soda water in each glass, stir until the mix is foamy
Now top these glasses up with double ice cream scoops
Garnish with whipped cream & chocolate chips if desired.
Isn't that easy? And the best part is you can assemble any of your favorite ice creams this way and enjoy the treat without having to think about thirst!
About the Author: Priyanka Gandhi Mehta is a complete Foodie who loves to eat and cook. She shares her passion for cooking on her blog Flavored with love by Priyanka where each and every dish which is cooked is prepared with lots of love. Learning is an ongoing process for her and she learns from all the sources be it recipes from internet, TV, acquaintances, relatives or friends and finally gives her special touch to each dish.
The sound of cumin seeds crackling and the smell of freshly ground garam masala just excites her. Priyanka Gandhi, ever smiling girl loves to be in her kitchen experimenting something new. You can follow Priyanka on her blog Flavored with love by Priyanka, Plattershare or Facebook Page
Please see more list about Why does ice cream make you thirsty