Here are the top best Ice cream in cambridge public topics compiled and compiled by our team
If there's one thing British people like to talk about, it's the weather. Why? Because it's constantly changing. Take today, for example: this morning, it was grey and rainy, and now, eight hours later, the sun is out, and everyone's in their T-shirts and shorts. You never quite know, here, when (or even if) the heatwave is going to come, and as a result, we Brits soak up every ray we can get. Recently, the weather gods have been pretty generous, so I – and most of the rest of Cambridge – have been out and about, trying some of the ice cream this city has to offer.
Since living in Italy, I've become of a snob when it comes to the stuff, but luckily the following five vendors have met my newly-heightened standards. They're all affordable (although I'm not sure I'll find anywhere in this country that sells two scoops for the equivalent of 2,20€ – sob!), all central, and all great places to tuck in to some delicious sweet treats!
Aromi
I wrote about Aromi in my 'ultimate guide to Cambridge' article, but I didn't, back then, go into much depth about their authentic Italian gelato. Not only is it light, creamy, and freshly-made, but also there are loads of flavours to choose from! You'll probably see long queues outside their central branch, but I promise the food is worth sticking around for. Impatient to get your hands on some frozen goodness? Head to the slightly less crowded shop on Fitzroy Street.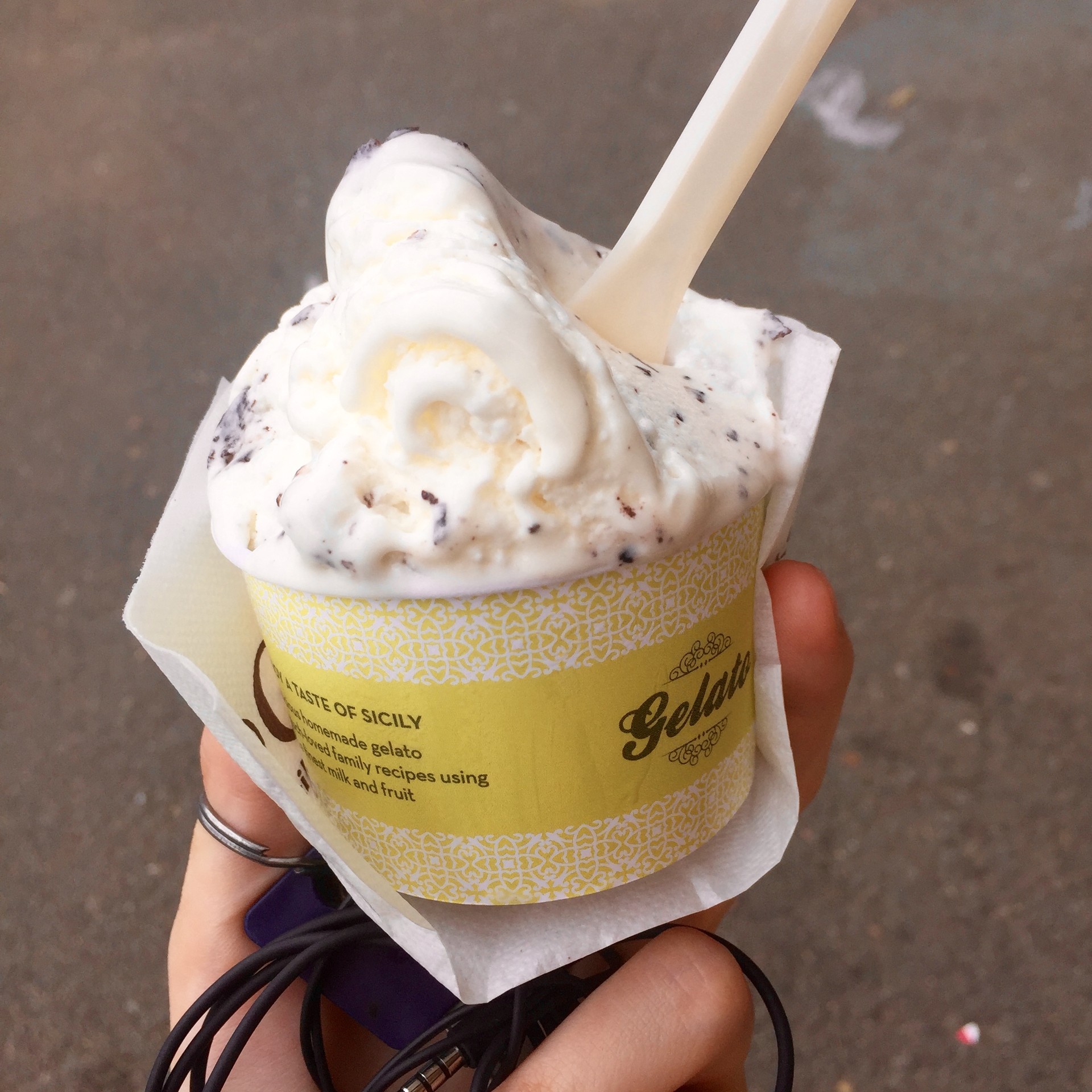 Chocolat Chocolat
Chocolat Chocolat is one of Cambridge's most popular chocolate shops, and in the summer months, you can bet that half the city will be there to try some of their fantastic ice cream. Also homemade, it's bursting with flavour, and exactly what you need when the sun makes it one of its sporadic appearances. Order yours in a tub or chocolate-covered cone, and enjoy it on one of the nearby commons: Christ's Pieces, or Parker's Piece.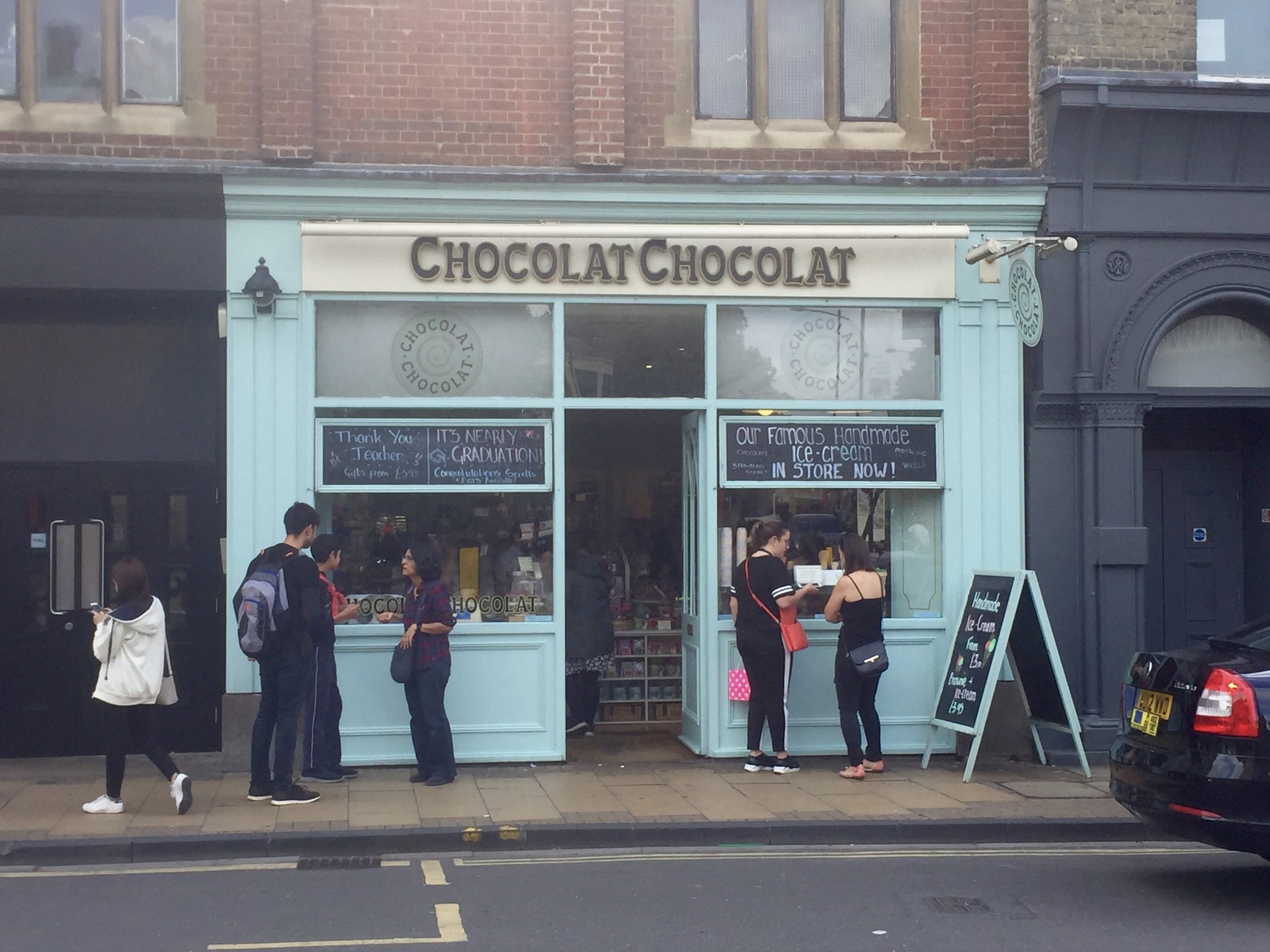 Hotel Chocolat
Hotel Chocolat's ice cream may not be exclusive to Cambridge, but, since it's won prizes, I couldn't omit to mention it here. Appropriately named 'Ice Cream of the Gods', it comes in three tantalising flavours, and can be eaten with a spoon made from chocolate! More of an ice lolly person? Grab a tasty popsicle from the in-store freezer. Some of the flavours are even suitable for vegans!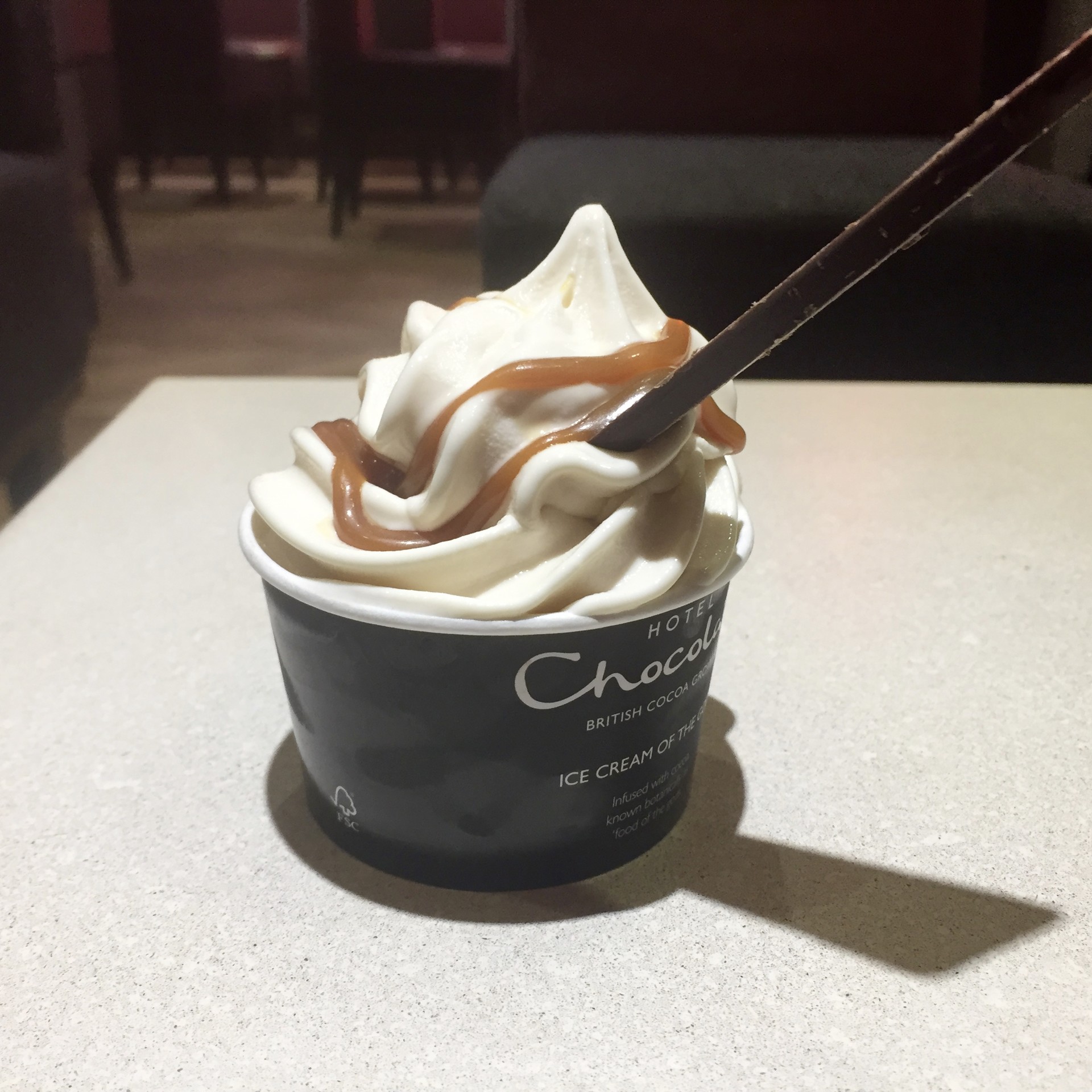 Jack's Gelato
Now I don't like favouritism, but I have to say that, of all the ice cream parlours in Cambridge, Jack's Gelato comes out top. With new wacky flavours on the menu every day (I'm talking dark chocolate and rosemary, lemon and liquorice, pineapple and chilli, etc.), it's the perfect place for anyone looking to be a bit more gastronomically adventurous. Try to get here in the early afternoon, before the school day ends: any time after that, and you'll have to contend with swarms of people!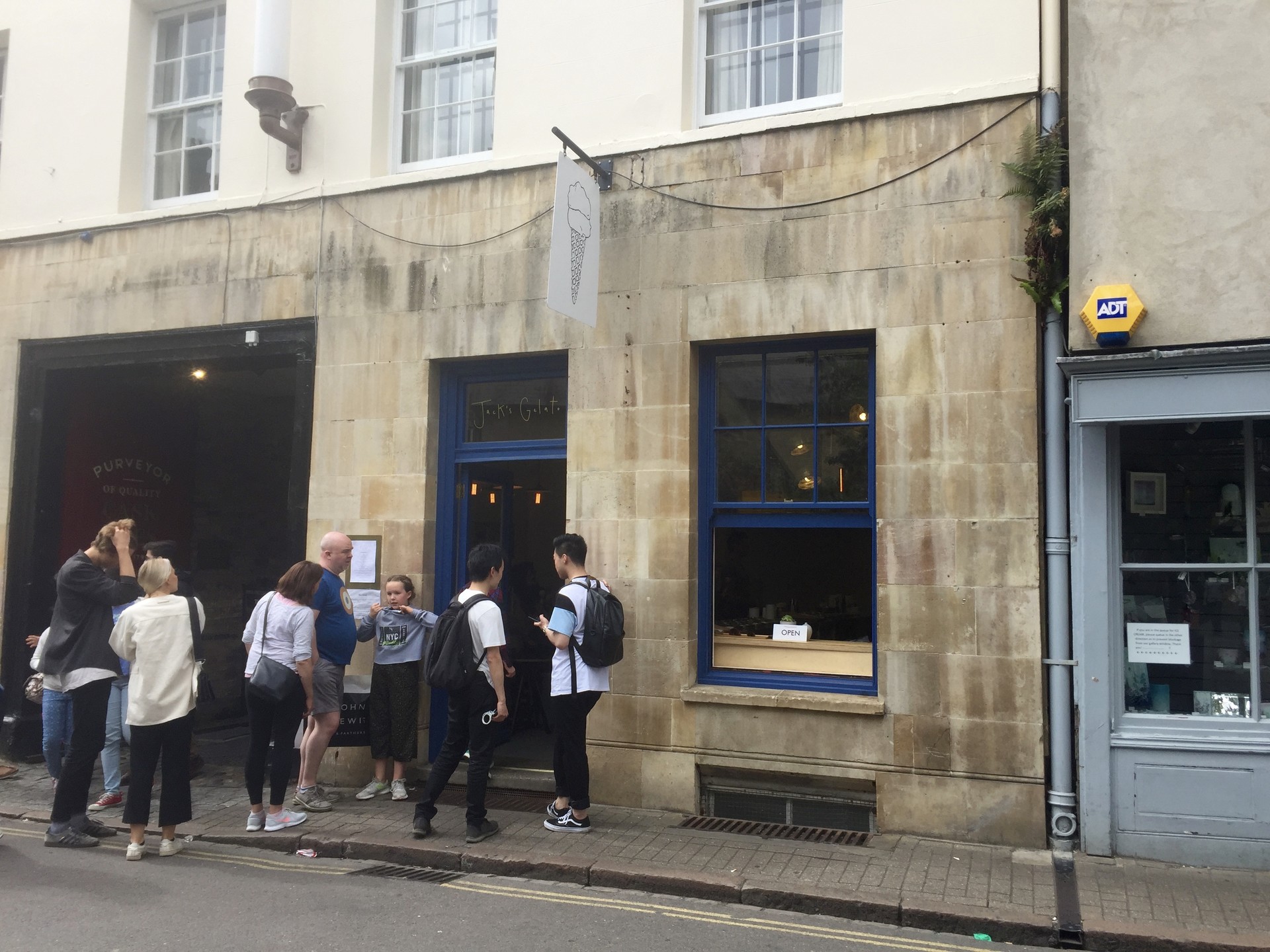 Toni's Ices
As you wander through the centre of town, you'll notice quite a number of parked ice cream carts. All these are owned by Toni's Ices, a family-run company that's loved by locals and tourists alike. Grab yourself a few scoops of velvety goodness – beware that you'll have pay in cash – and enjoy your snack on the banks of the River Cam.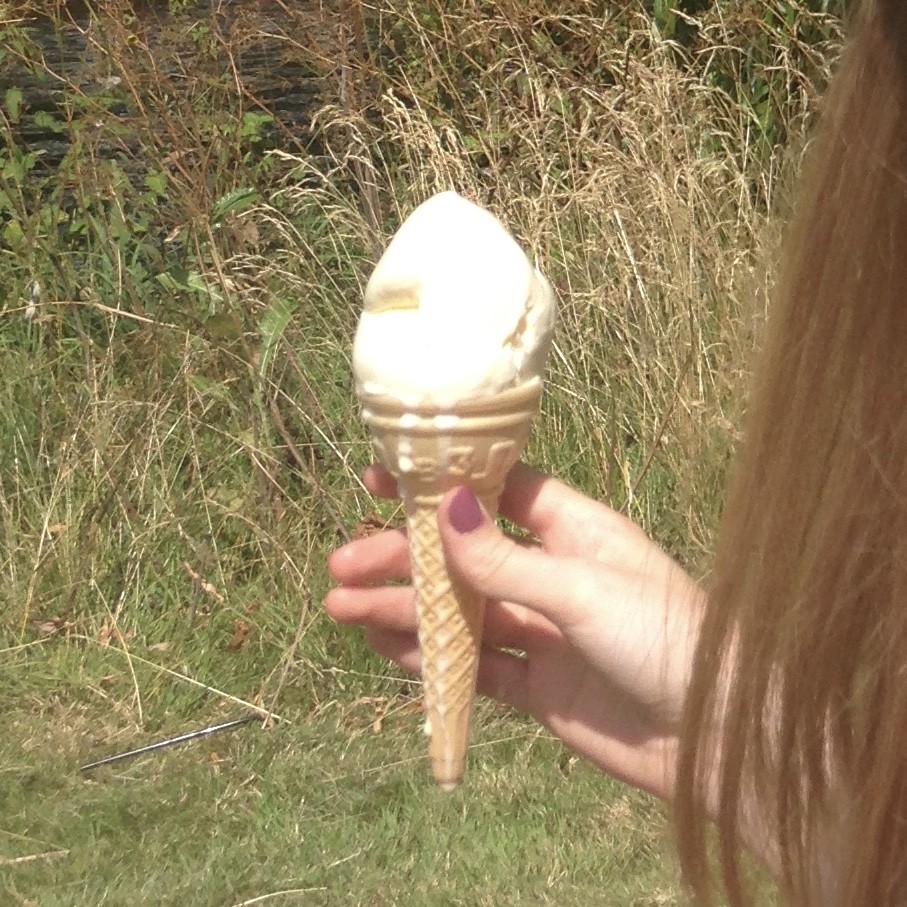 Signorelli's Deli
With other Italian restaurants like Aromi and Zizzi stealing the limelight, Signorelli's Deli remains a bit of a hidden secret among Cambridge locals. Nestled away in Burleigh Street, it's a lovely little dining spot, offering all sorts of tasty delicacies. Their gelato is sapid and melt in the mouth: the perfect post-lunch treat. Even better: portion sizes are extremely generous! Anyone learning Italian, make sure also to practise with some of the native speakers who work here!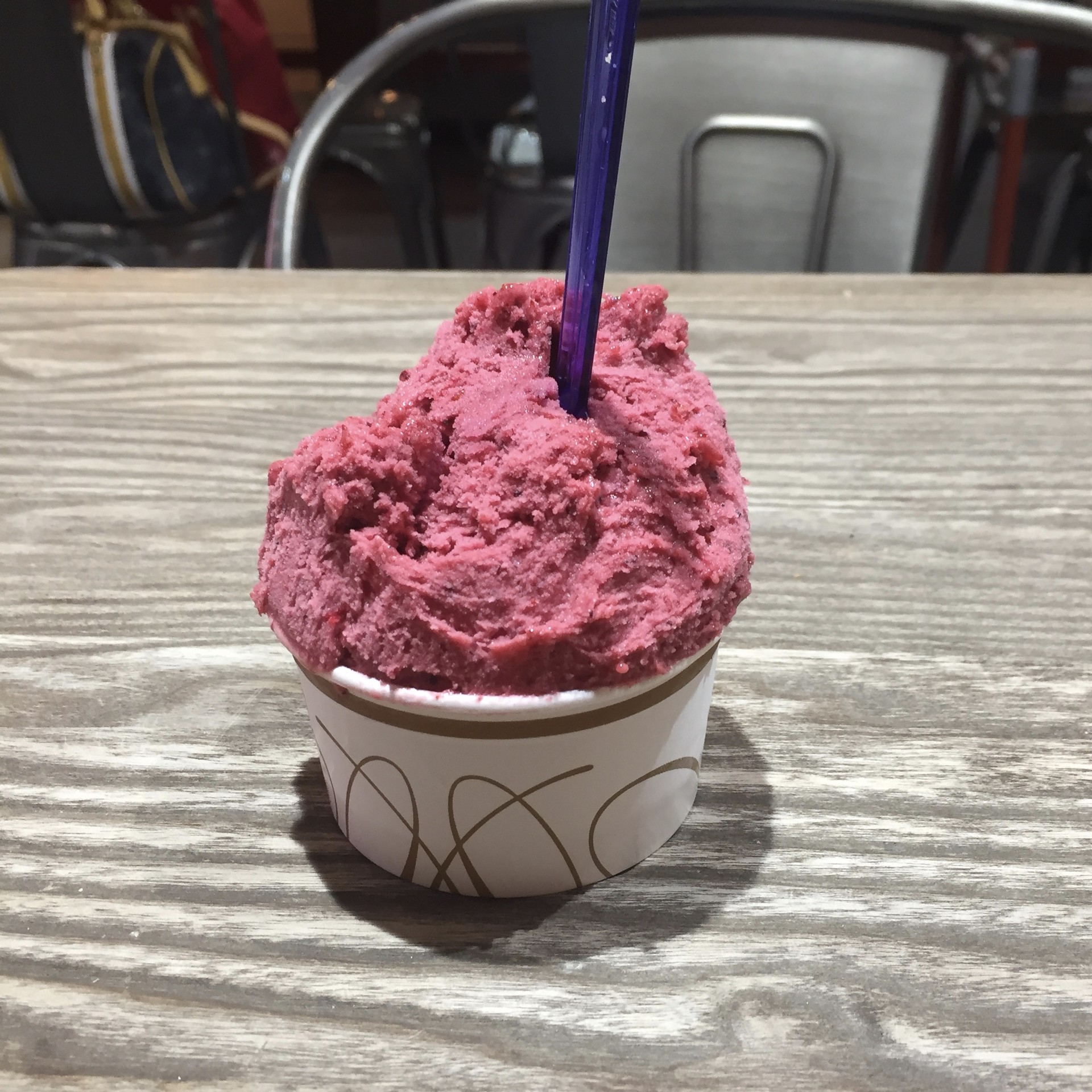 Peace, love, gelato!
So there we have it: the top five places to get ice cream in Cambridge! You'll be spoilt for choice when it come to parlours and flavours, but no matter what you end up ordering, I can assure you that your taste buds will thank you. Here's to sunny weather, and delicious, creamy gelato!
Photo gallery