Below are the best information about Cashew ice cream recipe voted by users and compiled by us, invite you to learn together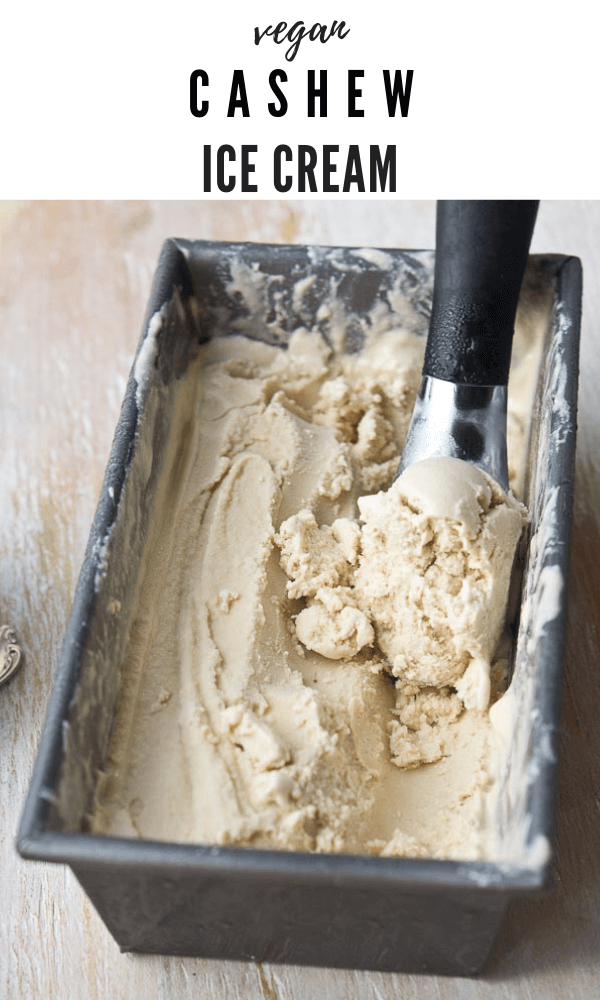 Anyone else out there wishing we could rewind the holidays and start again? How is the most wonderful time of the year already behind us and we are back to full work weeks? I was just starting to get use to spending lots more time with Eric and the rest of the fam. Welp, it's back to the daily grind.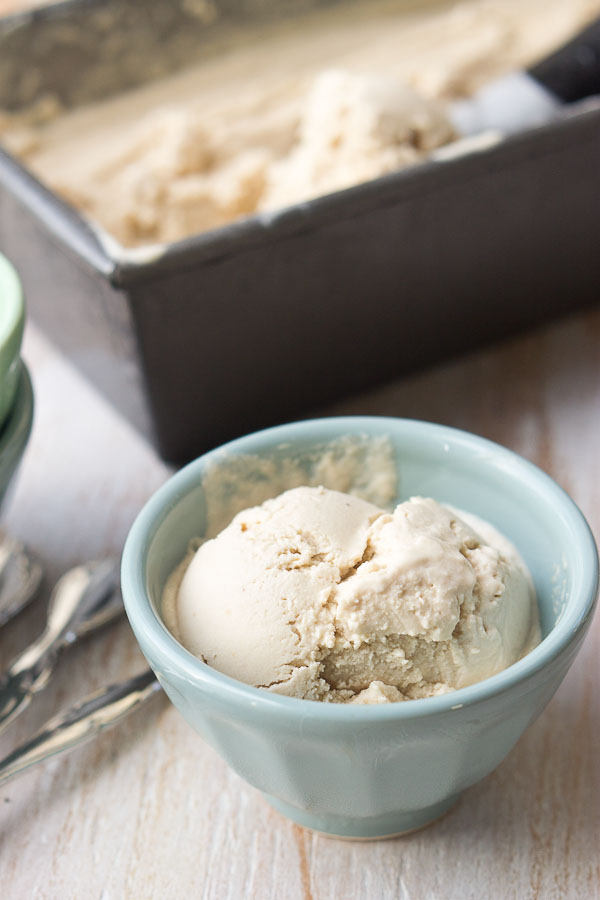 But the good news is we are still in party mode over here because it's Regan Jones' 40th Birthday today. A group of about 40 bloggers got together to give her a surprise virtual birthday bash!
Yep, virtual because that's what bloggers do. It's fitting because Regan and I met through blogging way back when Love & Zest began, nearly 4 years ago. This girl had me at War Eagle when I found out that she is also an Auburn alum from the Nutrition & Dietetics program! Kindred spirit I tell 'ya.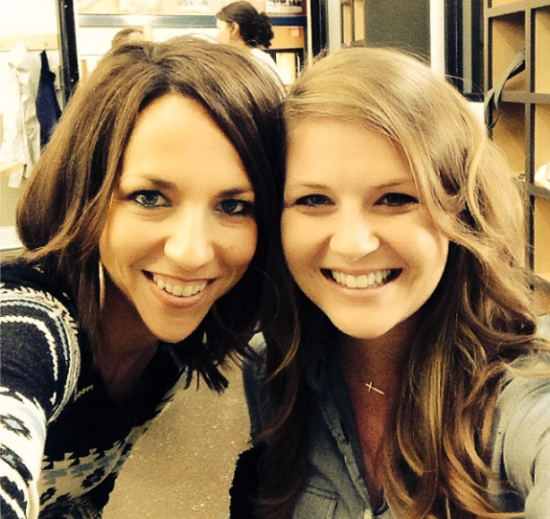 And in honor of her birthday, I thought it would be fun to travel down memory lane and reminisce our friendship.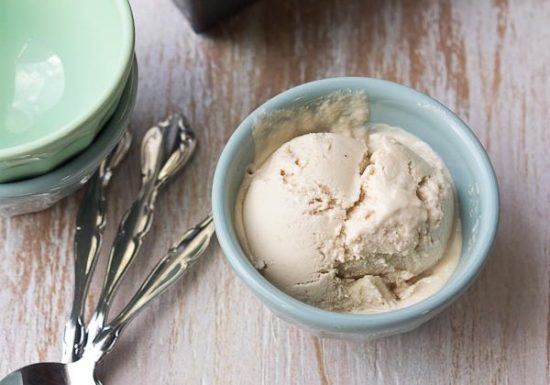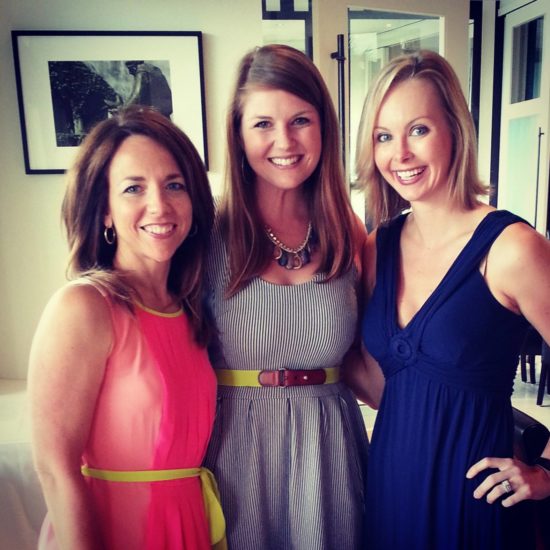 Besides my mom, Regan was my first blog reader. I didn't realize that blogging was more about community than it was about publishing content and developing a brand and Regan taught me that right away. I shortly teamed up with her Recipe Redux group to post healthy themed recipes each month. After talking through blog comments and chatting on twitter, Regan and I finally met at FNCE in 2011 and became friends IRL.
We had our first dinner together at the Florida Dietetic Association conference the following spring and when Regan launched the blog on HealthyAperture.com, she asked me to write a column for her, Athlete Eats which I contribute to monthly.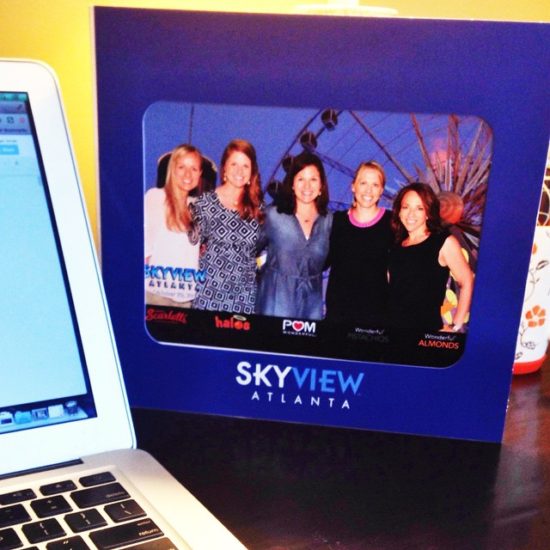 I feel really lucky to have been able to get some good Regan time in 2014 too with the Cabot Fit Team race in Vermont, California Almonds Orchard Tour, Blog Brûlée, and FNCE. It was a fun year!
Regan, Happy Birthday!!
Your friendship is special to me and I am forever grateful that you believed in me when I was a new blogger and dietitian. You lit a spark in me early on and continue to mentor me which means so much. I know I don't tell you enough… THANK YOU!! I hope 2015 brings more opportunities to travel together.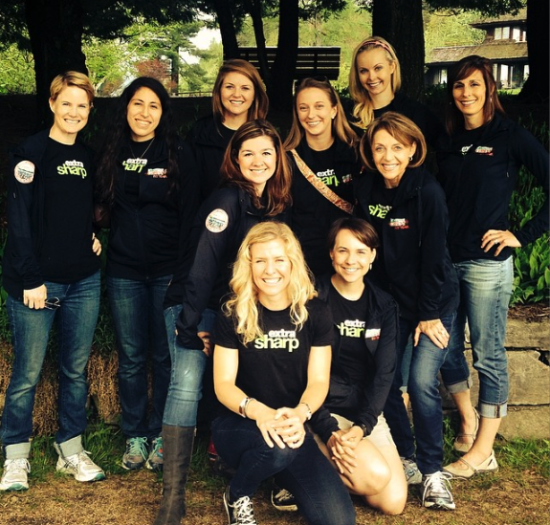 So a little more about this Vegan Cashew Ice Cream
perfectly sweet

refreshing

healthy

only 3 ingredients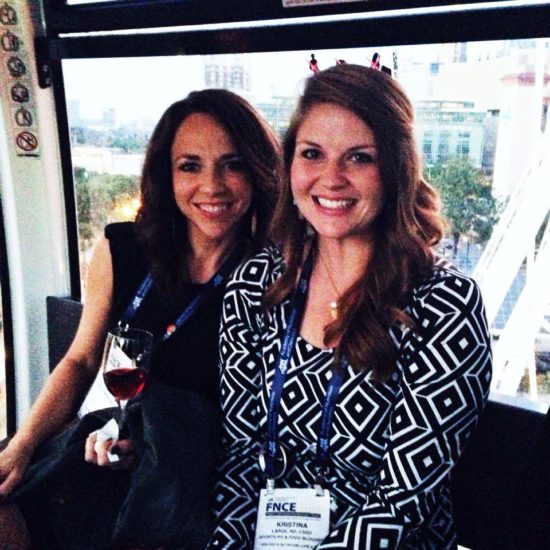 How to make vegan ice cream?
Vegan ice cream can be made with any non-dairy milks. This specific dairy free ice cream is made with unsweetened vanilla almond milk. However, coconut milk or oat milk will work great too!
How to make homemade ice cream?
One of my favorite pieces of kitchen equipment is my Cuisinart Frozen Yogurt/Ice Cream Maker. This nifty gadget makes homemade ice cream in 20 minutes or less! If you frequent homemade ice cream recipes, this is a must-have tool and, in my opinion, the best way to make homemade ice cream!
Is almond milk vegan?
YES! Almond milk is a combination of almonds and water – that's it! You may notice that some brands contain gums such as acacia gum, guar gum, or Xanthan gum. These are used as thickening agents since almond milk is typically quite thin in consistency. If you're aiming for less sugar, choose unsweetened almond milks that contain less sugar. Some great brands that I personally love are MALK, New Barn, Blue Diamond Almond Breeze, and Califia.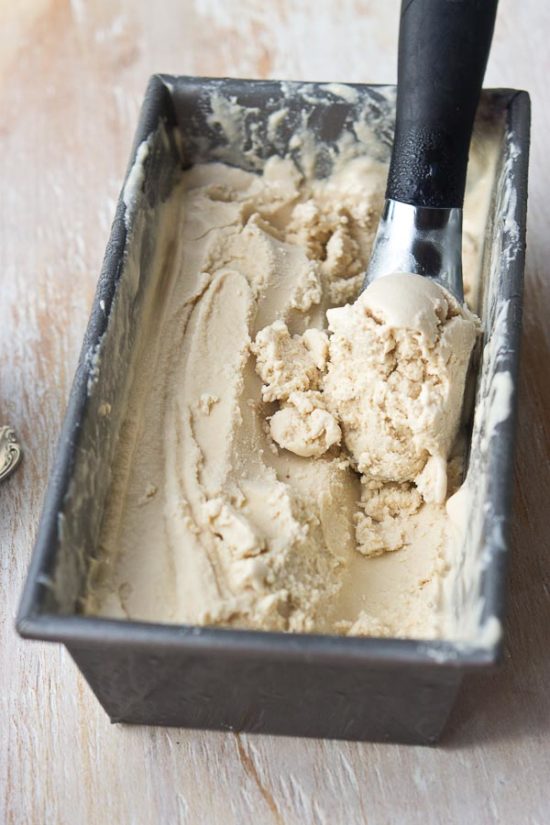 Basically the verdict is that you need to make it ASAP, it's just one of those recipes that's indescribable. That and the fact that it's made with only 3 ingredients – I mean hello, why wouldn't you try it?
I know you guys are going to absolutely love this one! It might be January, but ice cream is a year round thing in my book. If any of your loved ones have a birthday coming up, check out some recipes I've linked below! So many tasty options for all taste buds 🙂
More tasty birthday sweets:
Coffee Cashew Ice Cream

Fudgy Vegan Birthday Cake Brownies

Strawberry Coconut Ice Cream

Toasted Marshmallow S'mores Ice Cream Bars

Brown Butter Banana Ice Cream with Nutella Swirl
Print
Sharing is caring!