Here are the best information about Orange creamsicle ice cream voted by users and compiled by us, invite you to learn together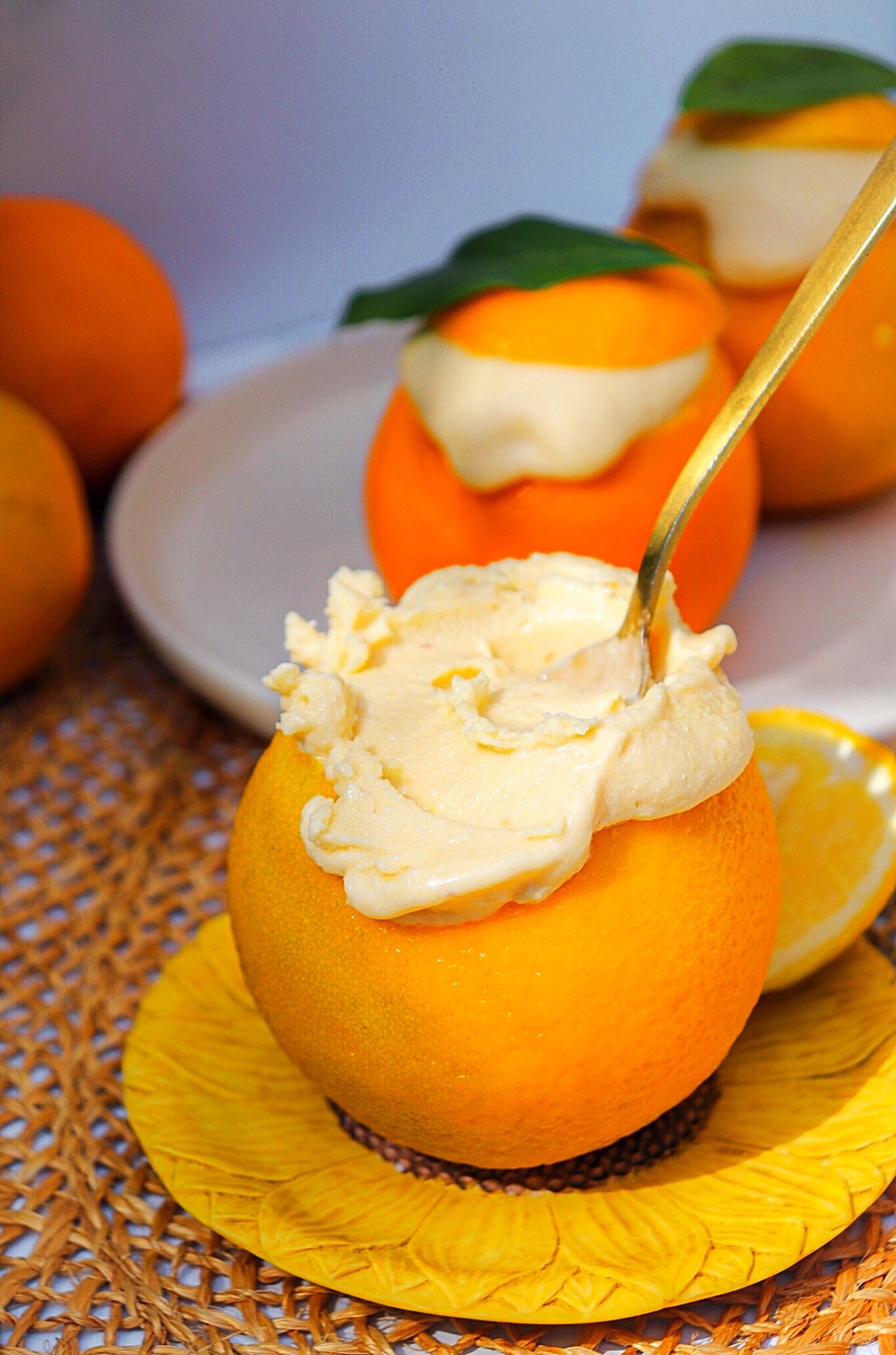 This vegan orange creamsicle ice cream is incredibly nostalgic, as it's something that reminds me a lot of childhood. I loved getting orange creamsicle ice cream and popsicles growing up!
I remember when I had to get my wisdom teeth out and I ate nothing but orange creamsicle popsicles for like 2 weeks straight! That must be a testament as to how palatable this flavor is, I never seem to get tired of it.
I love the combination of citrus with cream. There is something incredibly cheery and uplifting about this flavor! It's a great way to utilize fresh seasonal oranges this time of year.
This recipe is so easy to make with only 4 main Ingredients! Plus a few optional additions.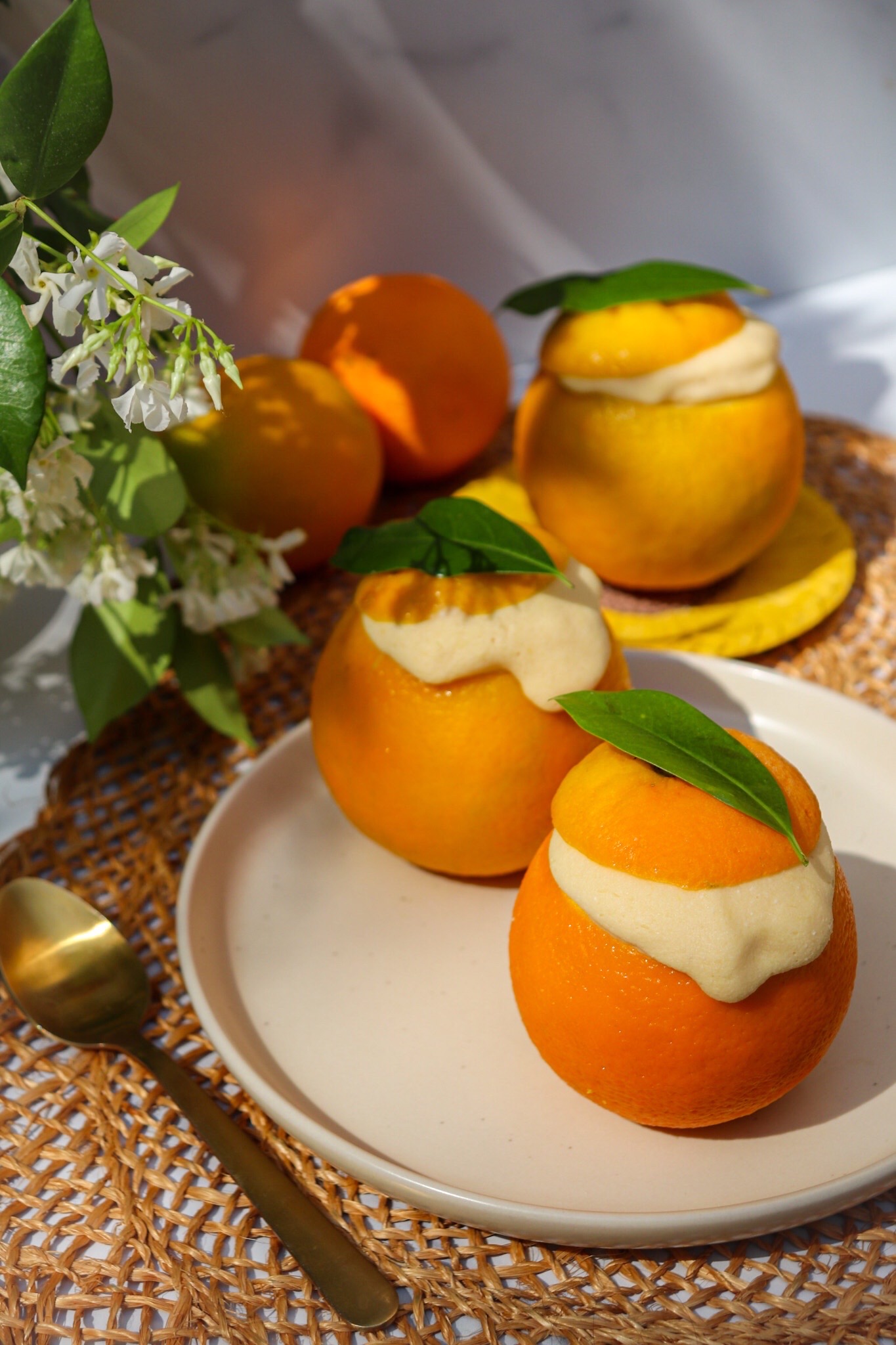 All you need is:
oranges

coconut cream (coconut cream or cream from full fat coconut milk)

dairy free sweetened condensed milk

non-dairy milk (I used this oat milk and it's my favorite!)
Optional ingredients:
vanilla extract (optional)

wild orange essential oil or orange zest (optional)
The star ingredient in this is really this dairy free sweetened condensed milk. (If you don't have access to Whole Foods, I buy them online here).
You can also use this sweetened condensed milk made out of oat milk instead of coconut.
It makes this recipe extra creamy and luxurious! It's one of my favorite finds for making vegan desserts.
Making this vegan orange creamsicle ice cream in an actual orange really does take it to the next level.
Inspired by one of my favorite vegan sorbet recipes, Frozen Lemon Cup Sorbet.
I used to get these sorbets in the frozen citrus "cups" growing up and it's still my favorite way to make these desserts.
This literally makes the ice cream taste so much better frozen into the rind and is just so fun to eat and make! Not only is it a beautiful presentation but putting it in the rind seems to elevate the flavor as you scoop the ice cream against out against it.
These frozen citrus desserts are always a crowd pleaser. It's light and refreshing yet creamy and delicious!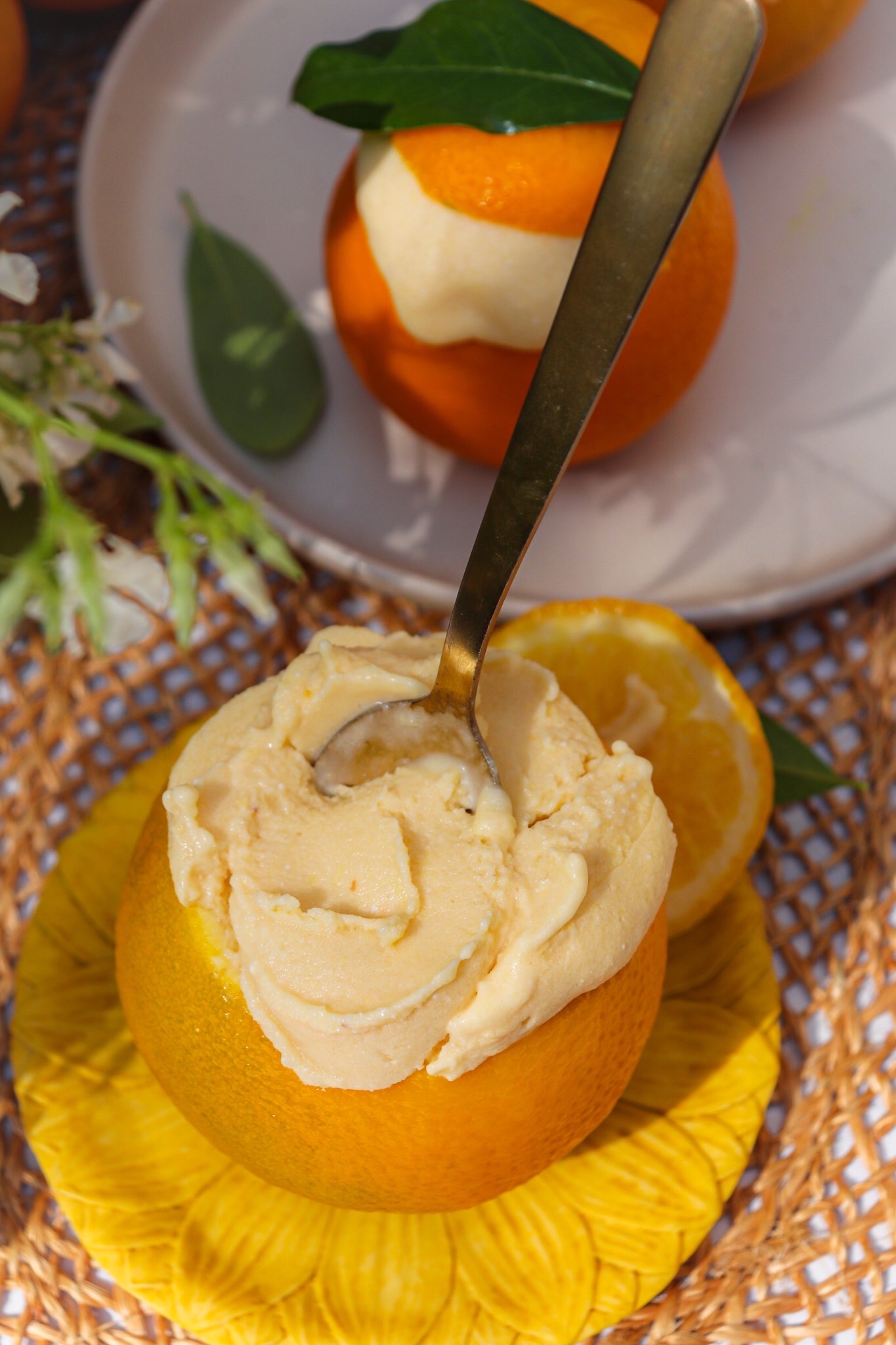 FAQ
What if I can't find vegan condensed milk?
If you don't have access to this condensed milk, no problem! You can still make this recipe, adding extra coconut cream and 1/4 cup maple syrup.
What if I can't have coconut?
You can substitute the sweetened condensed milk with this oat version, or some dairy free vanilla yogurt. For the coconut cream, you can also sub for extra yogurt and add maple syrup if added sweetness is desired. You can also freeze oat milk or plant milk or choice into ice cubes or sub with some frozen banana. The texture may be a little different but still very creamy!
Can I use another fruit instead of frozen oranges in this recipe?
Absolutely! You can substitute with a lot of different type of frozen fruit. I also love lemon, mango, pineapple or strawberry. If you make a different variation, please let me know how it was!