This Post Contains Affiliate Links.Click Here To Read Our Full Disclosure.
Vanilla Ice Cream Maker Recipe. Introducing to the best Italian homemade vanilla ice cream recipe using the ice cream maker. This beginners guide is perfect for teaching you how to make vanilla ice cream with a machine.
Vanilla Ice Cream Maker Recipe
Welcome to my vanilla ice cream recipe for the ice cream maker. Updated for the summer of 2020 after originally sharing it with you back in the June of 2016 and a favourite in the Milner house for both the kids and the adults.
As a child you always remember your favourite ice cream. Kids love ice cream and, in the summer,, it makes the best ever refreshing snack.
I lived in a small seaside town in northern England. They did an amazing vanilla ice cream.
It was an Italian place and none of the other ice cream bars compared to this. People would travel miles for it.
They sold vanilla only and you didn't crave strawberry or chocolate ice cream because their vanilla was out of this world.
You might go into the café and have it as part of a banana split, or a couple of scoops with a coffee. Or if I were my dad it would be with cream on top.
I even remember taking Kyle there for his very first taste of it when he was a toddler. He had a tiny bit on his dummy and loved it.
And as I recall at the time, Dominic used to get jealous that I went there without him!!!!!
It had also been around that long that my Grandma had worked there during the Second World War, so you could certainly say that it had history.
Also read: Homemade Vanilla Ice Cream Without Eggs – Cooking With Carlee
In fact, because it was owned by Italians it was bombed several times during the war, while my grandma worked there.
It was at this Italian ice cream parlour that she first moved to the town as they wanted quiet, well behaved catholic girls there, well at least she was catholic!
She died more than 20 years ago, and I always remember her stories of working there and I would often bring her back some of their ice cream as a nice surprise.
But it went downhill a couple of years before we moved away. The lovely Italian retired and passed it down the family chain.
They introduced lots of different flavours and it lost its quality. So, I never had any again and it must be 15 years since I last enjoyed it.
Living in Portugal the wonderful Italian ice cream is always the best, so when we started Recipe This back in 2015, I was incredibly lucky to receive a free Italian ice cream maker.
Almost 5 years on it is still in great condition and we decided for a bit of fun, we would update all our favourite ice cream maker recipes and share them with you.
For us, it is about remembering our favourite homemade ice cream maker recipes and choosing the ones we would binge on with Netflix, so I am sure out of these there will be at least one that you will love.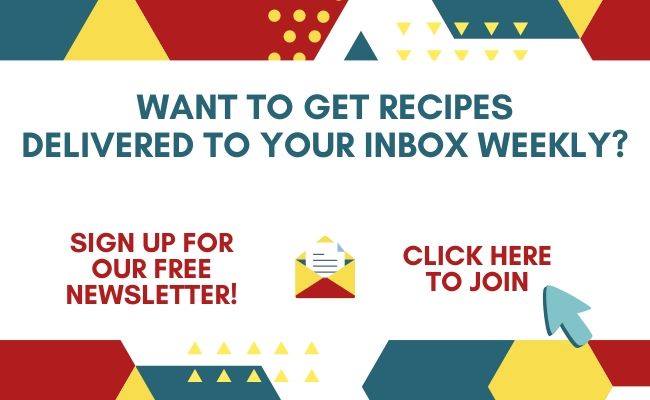 Vanilla Ice Cream Recipe With Machine
You are probably wondering how to make a vanilla ice cream recipe with a machine or what the big deal is with ice cream machines.
Let me tell you that ice cream machines are a fantastic kitchen gadget and you will be amazed by what a great job they do.
You can make an old fashioned classic Italian ice cream, like we are doing today.
Also read: Easy Homemade Vanilla Ice Cream Recipe with No Eggs
Or make a more modern diet friendly version. Such as our paleo banana ice cream that is both paleo and vegan.
The diet friendly versions are the easiest as the ingredients are dumped straight into the ice cream maker, it mixes and then you have perfect ice cream.
Or the old school Italian ice cream parlour ones where you warm up ingredients first, allow them to cool and then load them into the ice cream maker.
Note that we did 6 of these in one day and its not as time consuming as you might think. Well if you are organised.
Brands do not matter either. Here are a few brands of ice cream makers that work well with our vanilla ice cream maker recipe:
AmazonBasics 1.5 Quart Automatic Homemade Ice Cream Maker
Hamilton Beach Ice Cream Maker
Cuisinart Ice Cream Maker
Kitchenaid Ice Cream Maker
Kenwood Ice Cream Maker
In fact, any brand of electrical ice cream makers will do the job.
How To Make Vanilla Ice Cream Using Ice Cream Maker?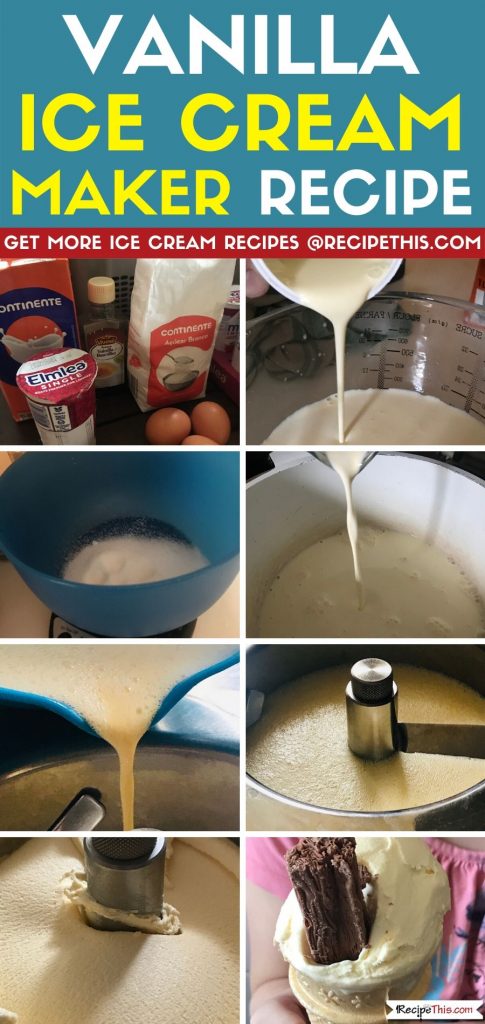 The process of making vanilla ice cream using an ice cream maker is EASY:
You whisk together the egg yolks and the sugar until they are light and fluffy.
Heat milk and cream in a pan and load it with vanilla essence.
Combine the warm and the cold and warm up the eggs and the sugar.
Load into the freezer for quick cooling.
Once cool load it into the ice cream maker and watch the ice cream maker do the hard work.
In fact, as you remove the ice cream from the ice cream maker for the freezer, you will be amazed how much it looks like ice cream from an ice cream parlour.
Vanilla Ice Cream Recipe For Ice Cream Maker With Eggs
One thing to note when making vanilla ice cream in the ice cream maker is the eggs. You need plenty of them and remember it is the yolks only.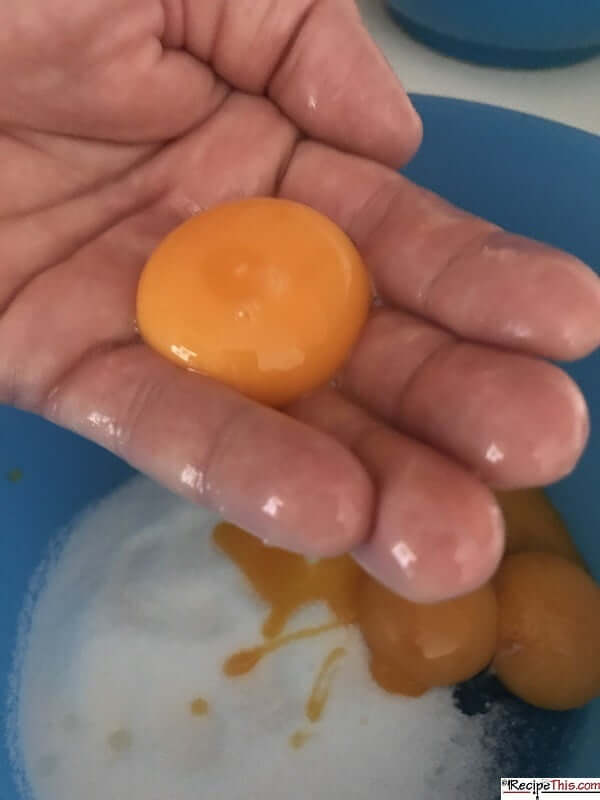 You will need to separate your eggs and then you can reserve your whites of the eggs for another recipe.
Though do note, that we did make 7 rounds of ice cream using eggs so the amount of white eggs we had leftover is much more than you would have.
Vanilla Ice Cream Recipe For Ice Cream Maker UK
Also read: Old Fashioned Vanilla Ice Cream Recipe – Add a Pinch
As someone that grew up eating vanilla ice cream in the UK, this recipe is perfect for if you want to enjoy vanilla ice cream and live in the UK.
In fact, the single cream that we used in the recipe came from Iceland and was the Elmlea brand.
Or another great idea if you live in the UK is to use your homemade vanilla ice cream to make 99 Ice creams.
I was always such a fan of these as a kid and you can load your vanilla ice cream into cones and add flakes.
Though it is also easy to adapt if you live in the US too. Simply swap single cream for the American half and half.
You can also switch between metric and imperial for local measurements.

Homemade Vanilla Ice Cream Recipes For Ice Cream Makers With Eggs
As I mentioned above, we have updated several of our favourite ice cream maker recipes from 2016.
Not only does it include our basic Italian ice cream recipe that we have mentioned today, but many others too. What they have in common is that they share the basic vanilla ice cream recipe and then have other ingredients added in.
For further reading you can browse through the rest of our ice cream maker recipes below:
Ice Cream Maker Caramel Chew Chew
White Chocolate Ice Cream
Terry's Chocolate Orange Ice Cream
Raspberry Ripple Ice Cream
Cookie Dough Ice Cream
Dulce De Leche Ice Cream
Lemon Sorbet Ice Cream
Paleo Banana Ice Cream
Paleo Pineapple Ice Cream
Can't make it now? Then pin it for later!
Join The RecipeThis.com Community:
Facebook Group | Pinterest | Twitter | YouTube
Plus, don't forget to subscribe below to join our email newsletter with updates of our latest recipes, latest freebies, our cooking stories, plus much more:
For more information please see the list of Homemade vanilla ice cream in machine