Here are the best information about Late night ice cream voted by users and compiled by us, invite you to learn together
It's no surprise that ice cream parlours are mushrooming across Singapore as dessert lovers are looking for a place to cool down from the tropical heat while seeking out innovative creations for their palettes and the gram.
Joining the trend of ice cream parlours are late-night spots that open up to 2 AM, offering a sweet alternative to Prata or hawker food as a supper pit stop.
There are a lot of late-night ice cream spots, so we turn to our favourite food bloggers for suggestions and insider tips from Google local guides.
Foursome Ice Cream & Waffle
4.8 Stars on GoogleAddress: 22 Sin Ming Road #01-218, Singapore 570022Opening Hours: 11:30AM – 1AM (Mon – Thu), 11:30AM – 2AM (Fri – Sat), 11:30AM – 1AM (Sun)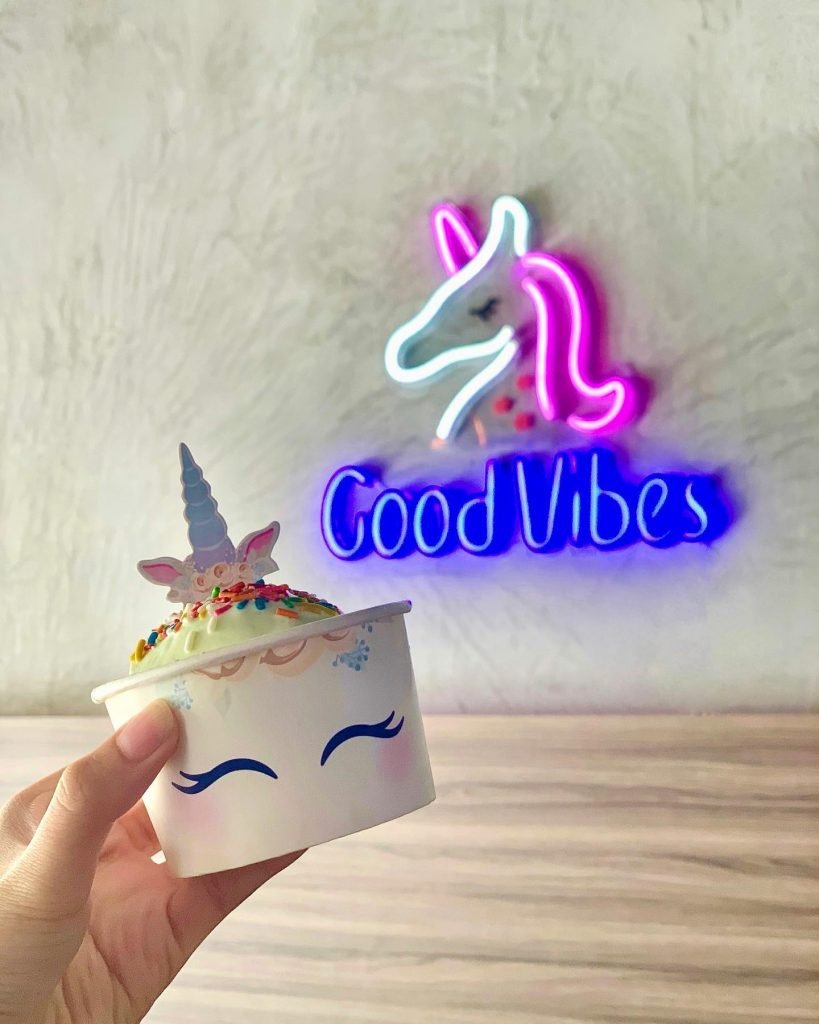 Unlike the options on this list, this quaint joint has ample seating and is said to be quiet at off-peak hours. Foursome Ice cream & Waffle staff are frequently commended for their friendliness and great flavour recommendations.
While Danielfooddiary raved about the coconut and taro ice cream for being well balanced and smooth, the Google reviews are unanimous in support of the thick and crispy waffles – especially the red velvet waffles. Patrons describe the ice cream at Foursome Ice cream & Waffle as rich and delicious, with flavours like Black Sesame, Mint Chocolate and Espresso Biscoff prevailing as crowd favourites.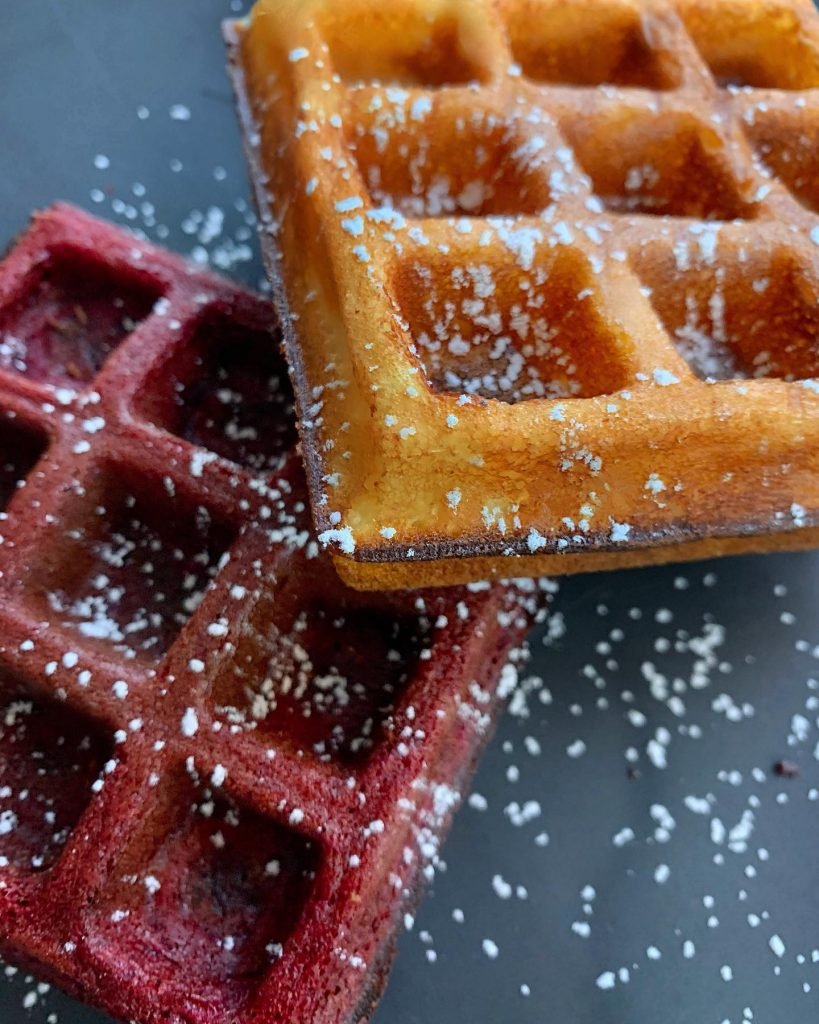 Price: $3.80 for a single scoop, $6.60 for a double scoop, and premium flavours are priced at an additional $0.80.
Waffles ($4.20), Lava Cake ($6), Cone ($1) and Bread ($0.80) are available to complement the ice cream.
Obsessive Chocolate Desire (OCD)
4.4 stars on GoogleAddress: 114 Jln Besar, Singapore 208834Opening Hours: 11AM – 11PM (Mon – Sun)
Serious Chocolate lovers rejoice because Obsessive Chocolate Desire serves up super "gao" 85% Africa dark chocolate ice cream. OCD cafe is known for its chocolate ice cream, which is available in five different flavours. Each has a different cacao percentage sourced from various countries — Madagascar 33% Milk, Ecuador 40% Milk, Belgium Dark 60%, Brazil 72% Dark, Africa 85% Dark.
Danielfoodiary and Misstamchiak visited the cafe and tried the Avocado Gula Melaka and Cotton Candy Bubblegum flavours. Daniel recommends you try their waffle cones made with vanilla, sesame and herbs, while Misstamchiak enjoyed their sesame waffle that was crispy on the outside and chewy inside.
Besides their ice cream, a must-try is their Gateau au Chocolat cake that is only made in two batches daily. The gooey dessert is unlike any other cake as the Madagascar chocolate used to make it has a unique sweet-spicy flavour.
Price: S$4 for a single scoop, S$7 for double scoop, an additional $1 for a cone and $4 for a waffle.
Hay Gelato
4.4 Stars on GoogleAddress: 136 Bedok North Ave 3, #01-148, Singapore 460136Opening Hours: 1PM to 2 AM Daily (Closed on Monday)
We're adding this to the list because Hay Gelato serves one of a kind hay infused ice cream. The smoked hay gelato is made by infusing real hay (plants or grass dried and stored as animal food) into a milk-based gelato.
Each scoop of Gelato is compressed instead of being big and round, forming a dent in the centre, which enables staff to pair complementary toppings with the gelato. Flavours that come highly recommended are the balsamic strawberry and roasted pistachio – which are beautifully platted with freeze-dried strawberries and crushed pistachios. On the other hand, the Uji Matcha flavour is said to make any matcha-holic happy.
This establishment is tiny with more standing room, so do plan accordingly for your visit.
Price: A single scoop of gelato is priced at $4.20 whereas premium flavours will cost an additional $1, and waffles are $5.50.
Inside Scoop
4.3 stars on GoogleAddress: 779 North Bridge Rd, Singapore 19874Opening Hours: 12:30PM – 10:30PM (Mon – Thu), 12:30PM – 11PM (Fri – Sat), 12:30PM – 10:30PM (Sun)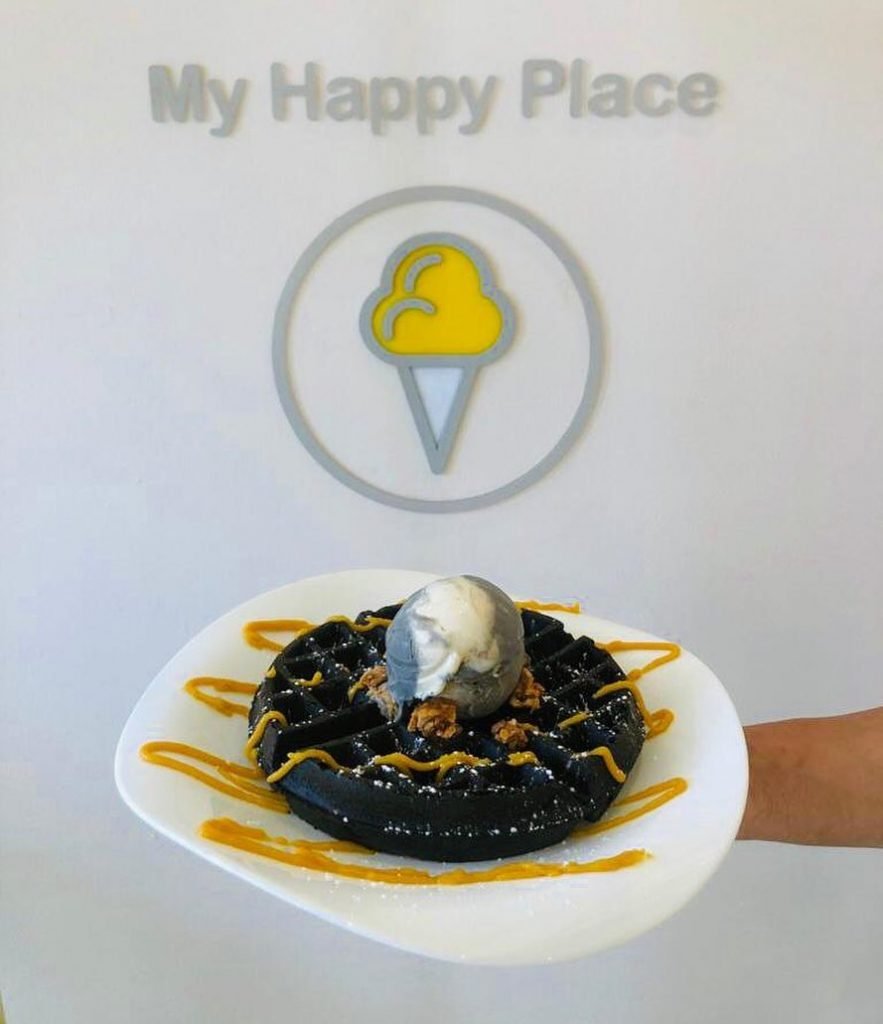 Inside scoop offers many unique flavours which include crunchy genmaicha, marbled black sesame, earl grey and Cempedak (Jackfruit). Their standout flavours however are the peanut butter & jelly and Sicilian pistachio, which patrons note are often gone by the time they get there.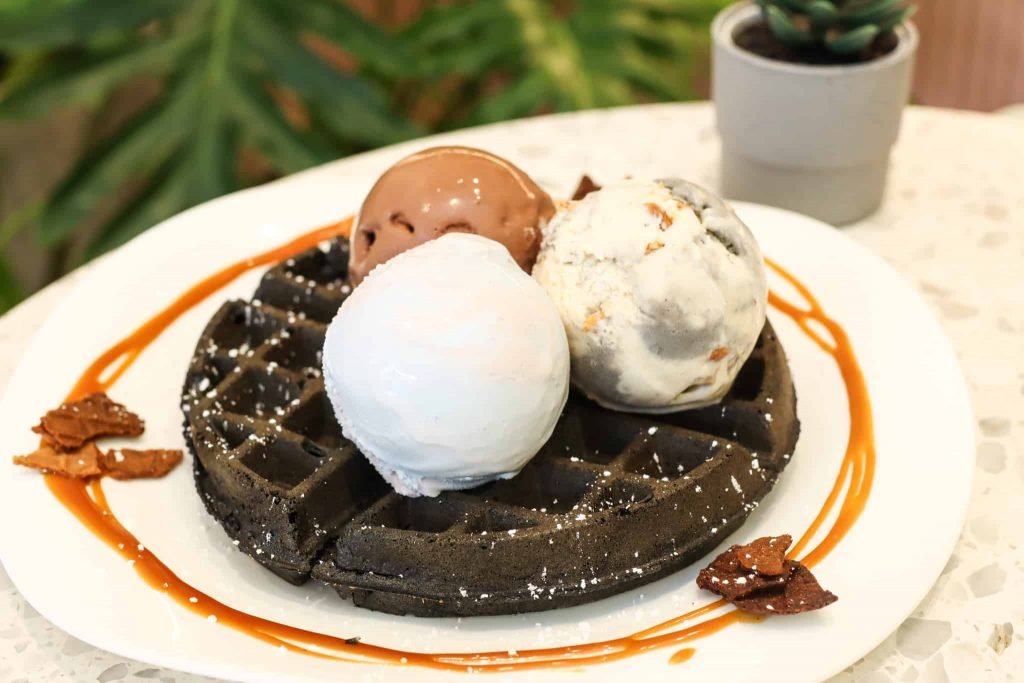 To accompany the ice cream, Google reviewers recommend the charcoal waffle as light and airy – unlike other waffles out there that are dense, so it doesn't leave you feeling too full to enjoy the ice cream.
If you're familiar with the Inside Scoop brand that hails from Malaysia, then you'll appreciate the familiar and welcoming yellow interior of their branch here in Singapore.
Price: Starting from $4.80 for a single scoop, $8.30 for double scoops, $11.50 for triple scoops an additional $1 for premium flavours and $2 for double premium flavours.
Note: All the prices are accurate at the time of publication and do note that due to COVID, operation times are constantly changing – so do check before you visit.