Here are the best information about Best ice cream maryland public topics compiled and compiled by our team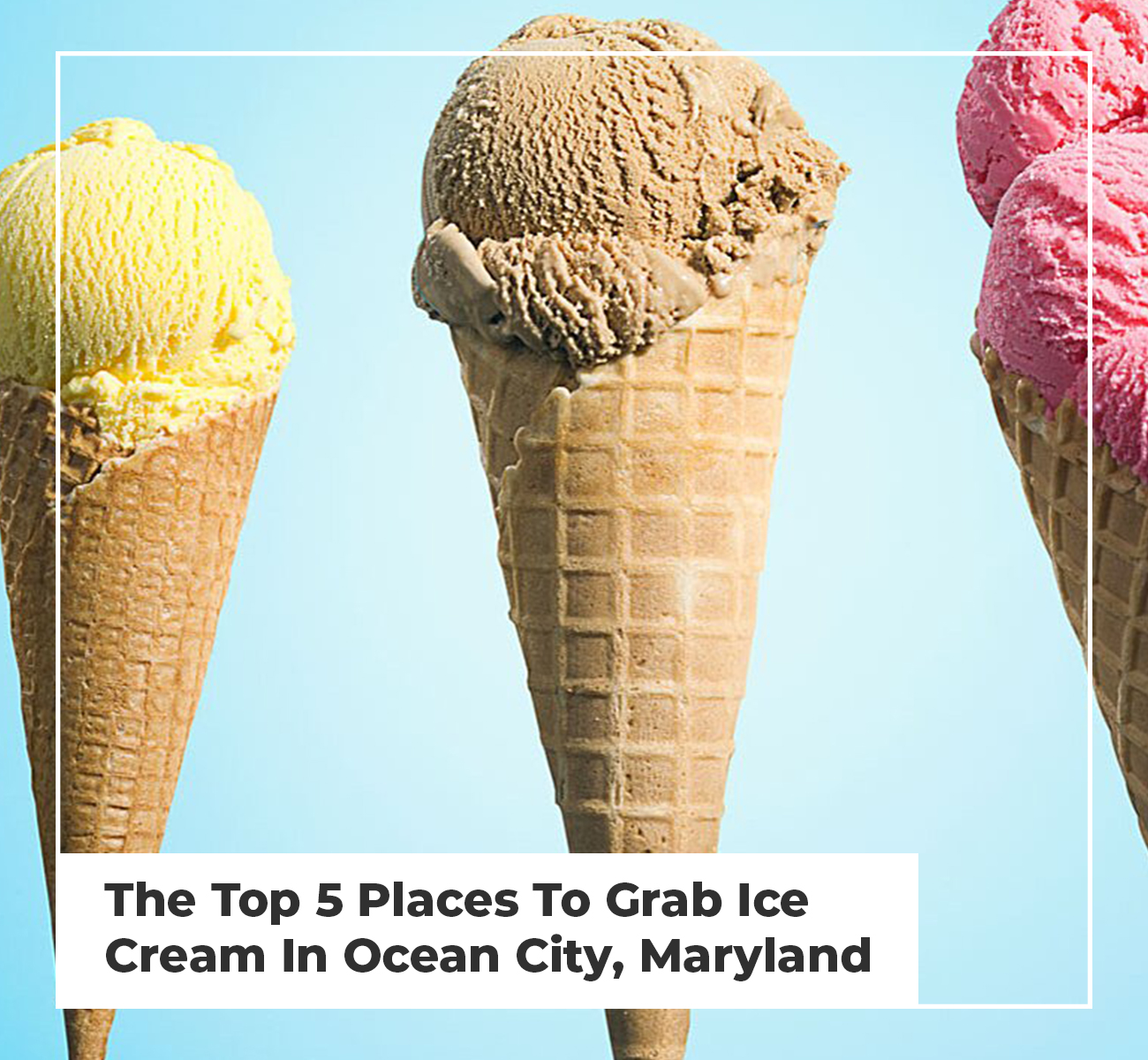 We all enjoy a little treat every now and again; there's no shame in that, nor is there any shame in admitting it. Ice cream, especially during the summer, is one of the first foods that comes to mind when we think of that special treat that just can't be beat!
Ocean City is no different to any other place. In the height of the summer, ice cream sales are at an all-time high and customers are lining up to grab those tasty treats. In this article, we're going to cover where exactly you can find some of the best ice cream joints along the island of Ocean City.
1. A-Stand & Grill
Exactly as one customer has worded it in their review of this stand: "Sometimes, simple is best." If your mouth is very seriously watering and you just want to hurry up and grab a quick ice cream already, then a fancy restaurant or café is probably the last thing you need, having to waste time deciding on what extravagant sauces, sprinkles, flavored cones, or more you want to make up your ice cream.
Formerly known as Alaska Stand, A-Stand & Grill wastes no time and it's got something for everyone. Even if you're the only one in your party who wants ice cream and your comrades all hunger for something else, you can still come to Alaska Stand as they serve a variety of treats including burgers, fries, ice cream, and effectively an all-around generous catalog of fast-food items.
Rest assured you can find the basic flavors such as vanilla, strawberry, and chocolate here if you aren't too fussed about going all out with an exotic ice cream and just want to soothe your craving quickly. To accompany your soft serve ice cream, you can also grab a milkshake or a freshly squeezed, ice-cold lemonade.
2. Dumsers Dairyland
As the name suggests, Dumsers Dairyland has stayed in business by providing customers with delicious, sweet dairy treats, and their ice cream is very much included in that.
Ice cream can be served in a traditional cone or tub, though customers can also get a little wild and try a mix of multiple flavors, crushed cookies, and a cherry on top as part of Dumsers' hefty ice cream sundaes. There's a wide variety of extras available to coat your sundae including butter pecan, crumbled fudge, smarties, and much more.
Looking to push the boat out even further? Try less traditional ice cream treats such as banana ice cream, oreo crush, Hawaiian delight (cherries, pineapple, and banana in vanilla ice cream) or even go for sugar-free vanilla if you're looking for something a little more calorie-conscious.
Best of all, ice cream is extremely affordable here. 1 scoop and 1 topping, or keeping it simple, will set you back around $5 and even upgrading to 2 scoops and 2 toppings will only cost you about $7. Extra toppings will either be an extra dollar or 75 cents, but whatever ice cream combination you conjure up, you can rest assured that you'll be able to fully enjoy your delicious and affordable dessert.
*Disclaimer: Prices are subject to change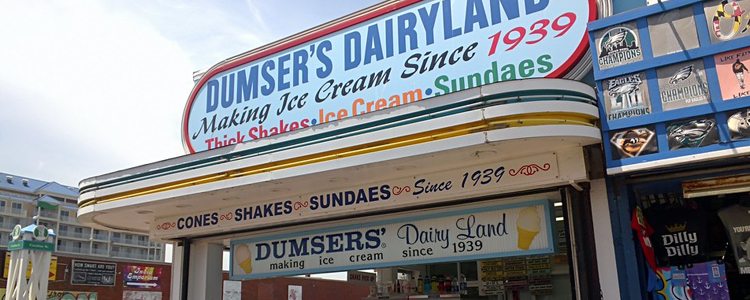 3. Build Your Own Cookie
Keeping with the theme of making your ice cream more exotic and flavorsome, our next pick on this list goes to Build Your Own Cookie – a dessert parlor that does exactly what it claims to do above the door. For the purposes of this list, however, we're going to focus solely on their custom ice creams, though we're sure their cookies are worth trying as well.
With a multitude of ice cream flavors available, you can mix and match for whatever tickles your fancy. Cherry on top? Sure. Sweets on the side? You bet. All cookie sundaes and ice cream cones average at around $6 apiece, again making this an inexpensive yet quality option to indulge in.
The unique flavors that earn this spot a place on our list include birthday cake batter, moose truffle (which is gluten free), coffee house cookies and cream, and peanut butter cup (also gluten free). Again, several flavors at this stand have sugar-free options, which may be worth keeping in mind for those looking for a sneaky little diet reward.
4. South Pole Ice Cream
Prefer a place where you can watch your treat being made? South Pole Ice Cream allows you to place your order and then watch as your ice cream is made, topped, and finished as a dairy masterpiece for you to then enjoy.
Though the name may not entirely be geographically correct, this parlor is titled as such due to the temperature at which the ice cream is stored (-12 degrees Fahrenheit), keeping the ingredients both fresh and frozen alike. Marshmallows and smores can be added onto your cold treat to create an even lighter taste in your mouth.
Though the ice cream tubs are somewhat smaller than other places and are ever so slightly more expensive at approximately $7 per treat, the method and the menu are both highly different and ensure that you will still be getting the bang for your buck.

5. King Kone
Our final pick on this list goes to an ice cream parlor that doesn't take itself too seriously and leans towards a more humorous business theme. A rather obvious pun, King Kone has a statue of the mascot himself right outside their store, effectively greeting customers in and waving them off before and after each order.
King Kone is a family-owned business, one that ensures all ingredients are local and trustworthy and the owners know exactly how to do ice cream the right way. Customers have praised the family for their specialty shakes, snowballs, and sundaes, all making for a worthwhile treat. A more scenic advantage is that King Kone is located within close proximity to the boardwalk and is open late at night, meaning that you can enjoy your frosty treat as the sun goes down on the day.
The real cherry on top here is the soft serve ice cream, which is regarded by many customers as being the best of its kind in all of Maryland. Even if you end up in the rare situation where your ice cream is not to your liking, the friendly and welcoming staff will happily redo your treat for you. It's very much service with a smile at this parlor.
Finally, there's also a Gorilla Split novelty in which you are given 1 hour to make your way through 8 scoops of ice cream, 8 toppings, 2 whole bananas, a ¼ can of whipped cream, and 4 cherries. It may sound impossible, however, records go back to 1997 of daring guests completing this challenge and having their name immortalized on the King Kone website forever.

Overall…
Every time we have gone through a list about the best of the best in Ocean City, we've always been pleasantly delighted by what we've found. Waterparks for family fun, restaurants for fine dining, each list could go on forever!We hope that this particular list of the best ice cream stands in Ocean City has lived up to expectation, and we hope that you'll find your treats as tasty and as worthwhile as we have.
Looking for Oceanfront Condos in Ocean City, MD? How about an affordable Bayside Interior Condo? You've come to the best website for searching Ocean City, MD Real Estate. Now it's time to choose the right Realtor to meet your needs. Let me put my knowledge and experience to work for you.
View All Homes and Condos For Sale in Ocean City