Salted honey ice cream is an absolute treat, boasting an exceptionally creamy texture and a delightful balance of sweet honey flavor with just a hint of salt. Churned slowly until thick, this homemade ice cream is the perfect cold treat to beat the summer heat!
Why You'll Love This Ice Cream
Simple Ingredients. You'll only need six common ingredients to whip up this heavenly dessert.
Incredibly Smooth and Creamy. Thanks to the liquid sugar consistency of honey, this ice cream is wonderfully smooth and creamy, making it perfectly scoopable straight from the freezer.
Sweet and Salty. With just the right balance of sweetness and saltiness, this honey ice cream brings a tantalizing flavor experience to your taste buds.
For the complete list of ingredients and detailed instructions, refer to the recipe card at the end of this post.
Ingredients You'll Need
Milk + Cream – A combination of whole milk and heavy whipping cream lends richness and a creamy texture to the ice cream.
Honey – The sweetener that not only enhances the flavor but also contributes to the smooth consistency of the ice cream.
Egg Yolks – Adds body and richness to the ice cream base.
Vanilla – Bringing a dash of flavor to this delightful frozen treat.
Salt – Coarse kosher salt perfectly balances the sweetness of the honey, giving the ice cream an irresistible taste.
Instructions
In a saucepan, whisk together 1 cup of cream, milk, honey, egg yolks, vanilla, and salt.
Heat the custard over medium heat, whisking constantly, until it starts to steam and forms slight bubbles around the edges. Remember, avoid boiling the mixture.
Remove the custard from the heat and strain it through a mesh strainer to remove any cooked egg bits. Refrigerate the custard, preferably overnight, until it is thoroughly chilled.
Once fully chilled, use an electric mixer to whip the remaining 1 cup of cream until soft peaks form. Gently whisk the whipped cream into the chilled custard.
Pour the custard into your ice cream maker and churn according to the manufacturer's instructions.
Transfer the churned ice cream into lidded containers and freeze for at least 8-10 hours, or until it reaches a firm consistency that's perfect for scooping.
If you have any baking-related questions or need ingredient substitutions, be sure to browse through my BAKING FAQs section, where I cover everything you need to know for successful baking.
Frequently Asked Questions
What kind of honey should I use?
Feel free to use any type of honey you prefer. However, keep in mind that the flavor of the honey you choose will greatly impact the final taste of your ice cream. For a more pronounced flavor, go for raw, unfiltered local honey instead of the generic "honey bear" honey.
Does honey make homemade ice cream softer?
Indeed, it does! Honey's liquid sugar consistency not only sweetens the ice cream but also lends it an exceptionally smooth and creamy texture for an unbeatable homemade delight.
Can I make this ice cream less sweet?
Absolutely! If you prefer a less sweet version, simply reduce the amount of honey to 1/2 cup instead of 3/4 cup.
Do I need an ice cream maker for this recipe?
Yes, this particular recipe requires an ice cream maker for the best results. Churning the custard base in an ice cream maker will ensure the desired creaminess and texture of your homemade ice cream.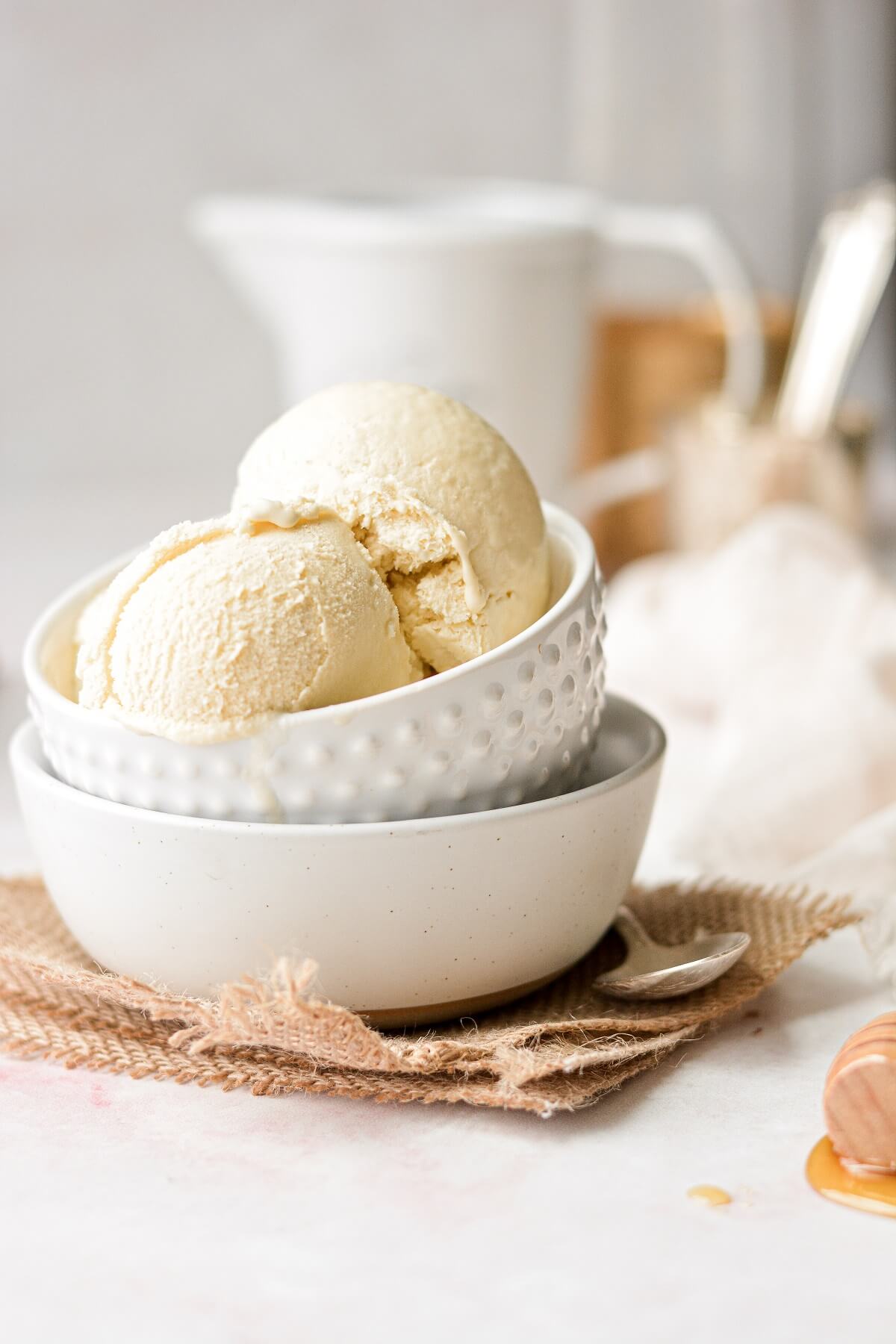 You Might Also Like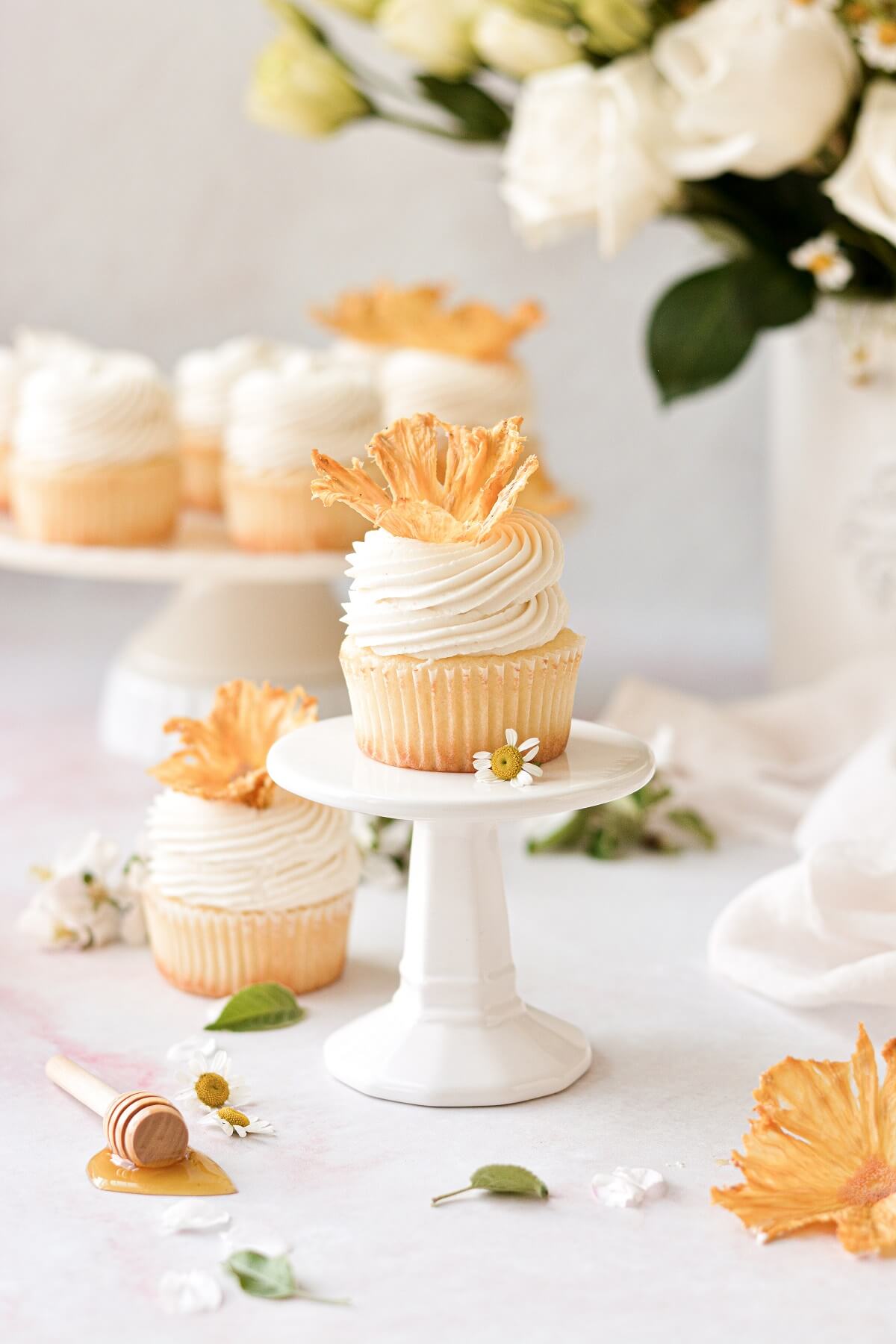 Favorite Products
Did you love today's recipe? Don't forget to rate it and leave your thoughts in the comments below! For more delicious recipes, follow Ice Cream on Instagram and tag me when you try any of my creations.