When it comes to the "healthy" ice cream options available today, I must admit that I'm not usually a fan. Don't get me wrong, I absolutely love ice cream, but those so-called healthy pints often fall short of my expectations. Brands like Halo Top, Enlightened, and Arctic Zero never quite give me that genuine ice cream experience that I crave. After all, if it doesn't taste like real ice cream, what's the point?
But then I came across Nick's Swedish-Style Light Ice Cream, and I must say, I was intrigued. As someone deeply involved in the world of high-protein snacks, I started seeing ads for this ice cream all over the place, and the images alone were enough to make my mouth water.

Photo from nicks.com
Of course, it's easy for any food to look good in pictures, but the real test is in the taste. So, let's find out if Nick's Ice Cream lives up to its mouthwatering appearance.
Before we proceed, let me make it clear that this review is 100% honest and unbiased. It is not sponsored, and there are no affiliate links involved. I'm simply sharing my thoughts and experiences with you.
What Sets Nick's Ice Cream Apart?
Now, unless you're from Sweden, chances are you have no idea what Swedish-style ice cream is. Unfortunately, neither can I find a precise definition for it. However, I can tell you what makes Nick's ice cream unique.
First and foremost, Nick's is keto-friendly, with each serving containing around 4-7g of net carbs. However, I must mention that if you were to indulge in an entire pint, the net carb count would increase to around 20g. Keep that in mind if you're following a strict keto diet.
While there are several keto-friendly ice cream options out there, what truly sets Nick's Ice Cream apart is its use of EPG (a plant-based fat alternative). EPG gives the ice cream that extra creamy texture you'd expect, all while keeping the calorie count low. It's like having your cake and eating it too!
Moreover, Nick's Ice Cream has secured exclusive rights to use EPG in their low-calorie ice cream, setting them apart from the competition.
If you've ever had the frustration of waiting for your low-calorie ice cream to thaw before digging in, you'll be pleased to know that Nick's Ice Cream doesn't have that issue. It's ready to be enjoyed straight from the freezer.
Another unique aspect of Nick's Ice Cream is their use of "Perfect Day" milk in their vegan line. Perfect Day uses a plant-based whey protein that's not derived from animals, making it completely vegan. But the best part is that it still tastes like real ice cream!
My Overall Thoughts on Nick's Ice Cream

You'd never know this wasn't full-fat ice cream by looking at it
Nick's Ice Cream offers a wide variety of flavors and products. Although I was only able to sample six different ice cream pints for this review, Nick's has released many new flavors in 2022, including vegan options.
In total, I had the pleasure of trying 19 different pints, an ice cream cookie sandwich, and various protein bars from Nick's. However, it's important to note that there are still other flavors available that I haven't tried.
In the interest of keeping this article concise, I won't cover every individual flavor in detail. Instead, I'll provide an overview of my overall thoughts on Nick's Light Ice Cream.
If you'd like to see a full video review of the specific flavors I tried, you can check out my two review videos linked below.
Vanilla
Strawberry Swirl
Strawbär Swirl
Swedish Cookie Dough
Peanut Butter Cup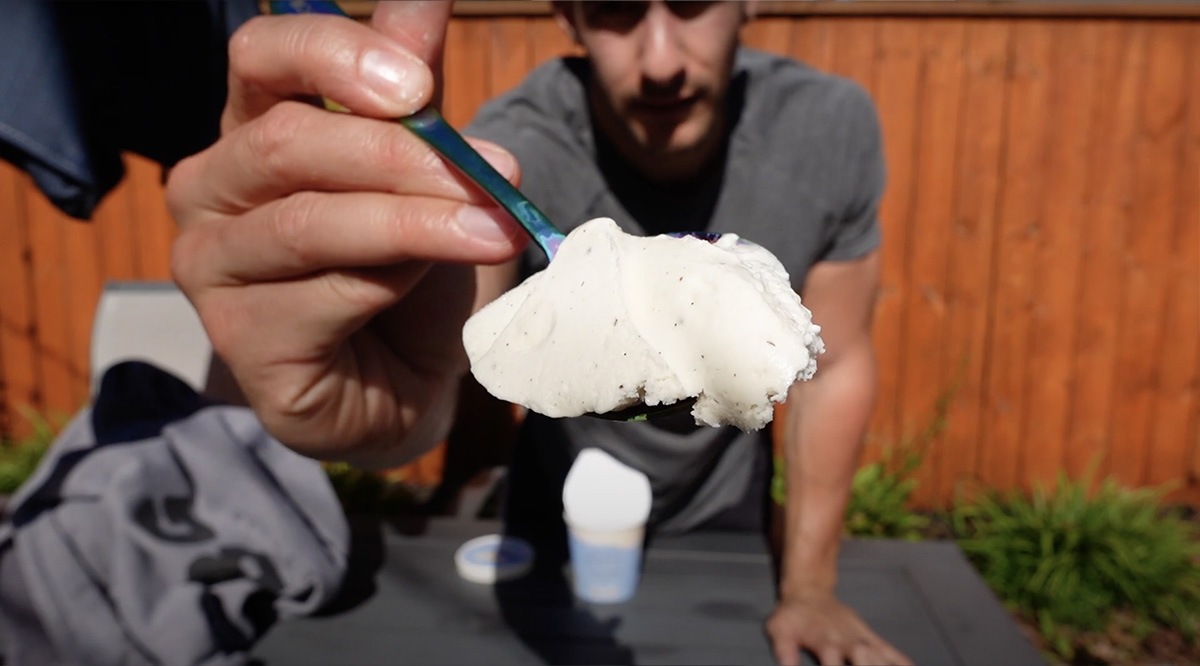 Cookies & Cream
Cookies and Kräm
Swedish Pistasch (Pistachio)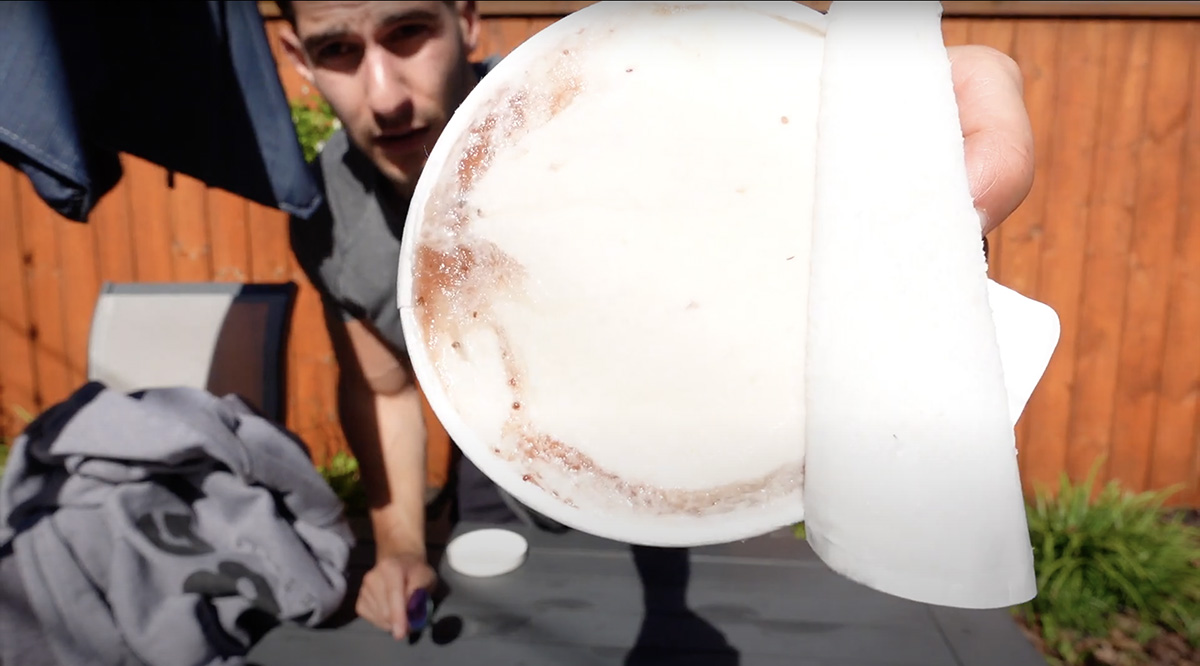 With actual pistachio pieces!
Strawberry Cheesecake
Strawbär Cheesecake
Campfire S'mores
Campfire S'mörgs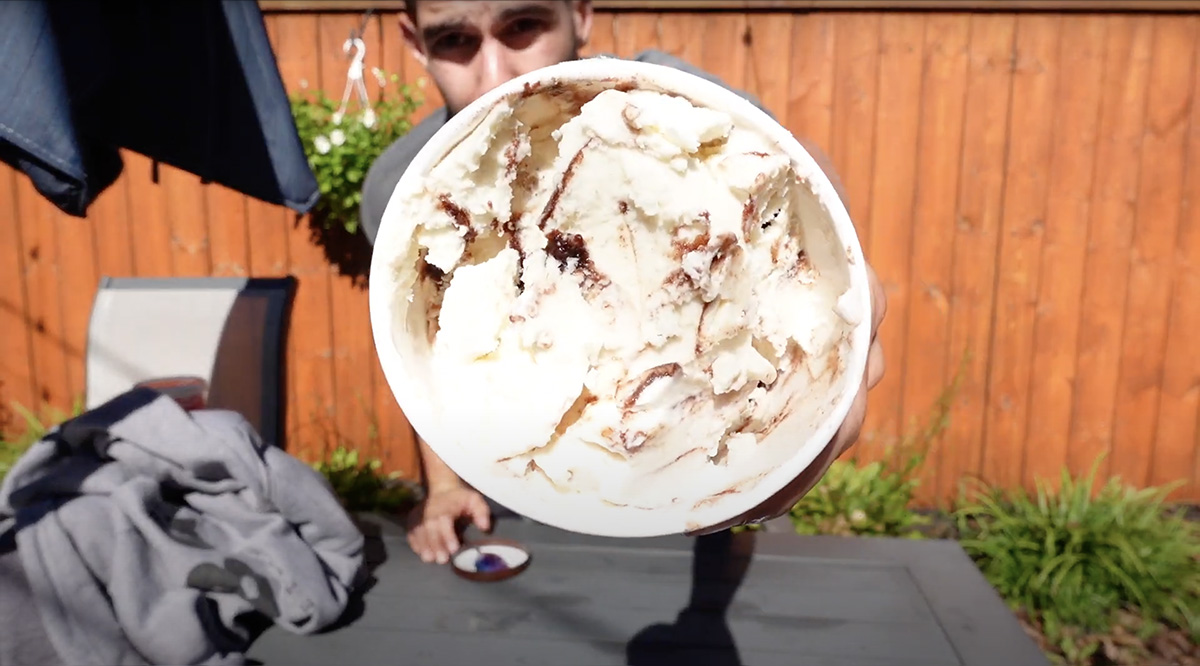 Rocky Road (Rocky Fjord)
Swedish Apple Pie
Swedish Munchies
Raspberry Swirl
Raspbär Swirl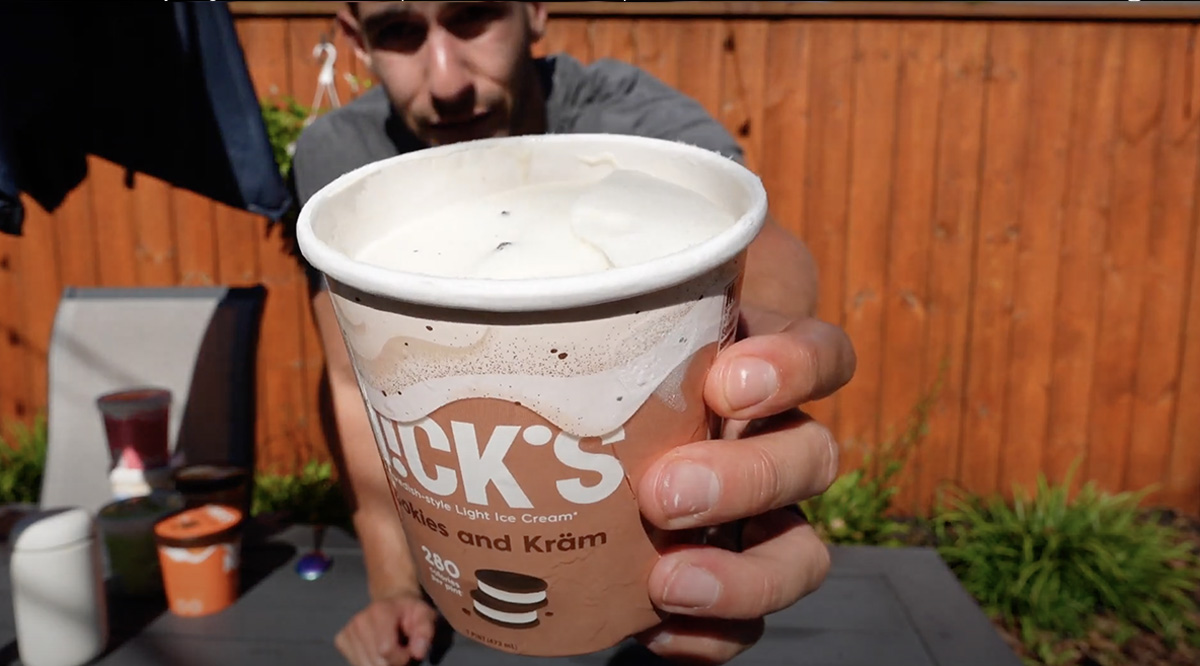 Hazelnut Cream
Hazelnöt Kräm
Vegan Flavors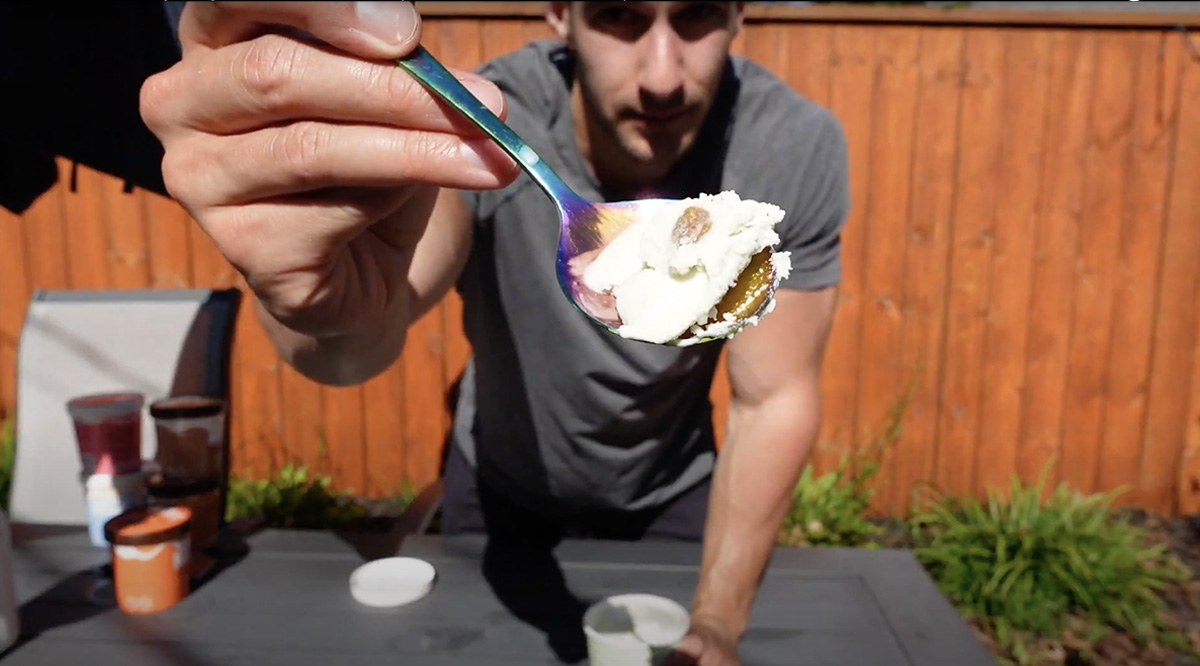 I had the chance to try six vegan ice cream pints from Nick's, and you can find the full review of each flavor on my other blog, Protein Snack Finder. However, here's a quick summary of my overall thoughts:
Vanilla Cookie Sandwich
Bonus: Nick's Keto Snack Bars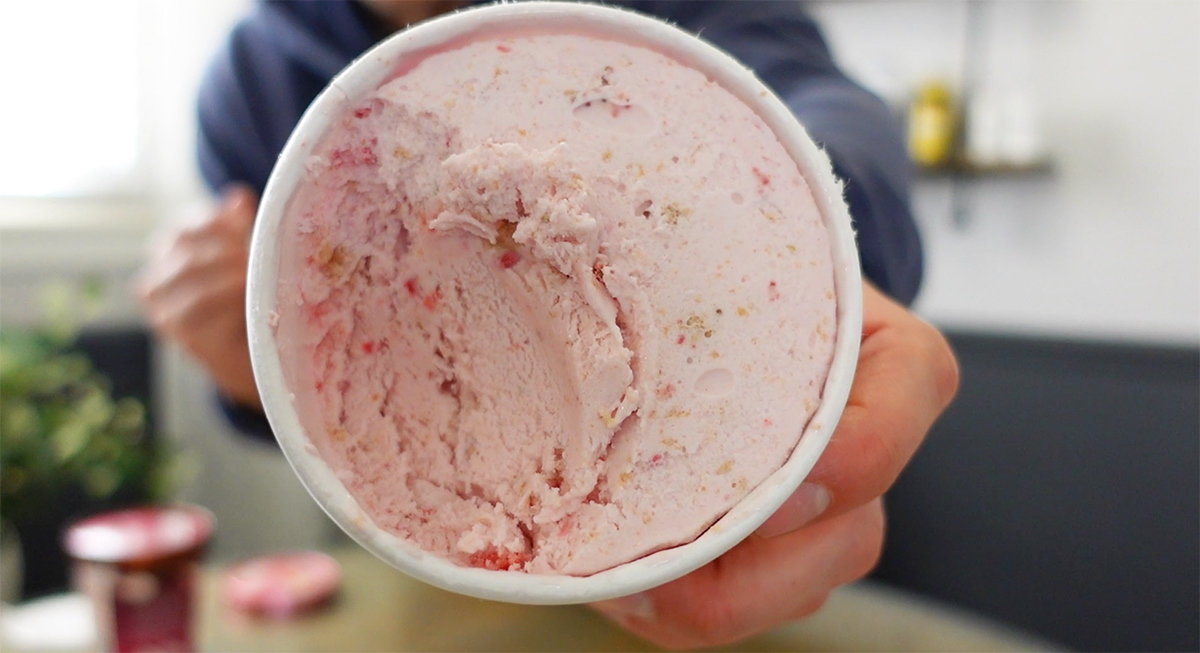 Photo from nicks.com

I mean, just look at that filling!
Bonus: Nick's Smak Bars
Nick's Smak Bars are refrigerated protein bars and are described as "the first Swedish-style refrigerated protein bar." While I'm not entirely sure what makes them Swedish-style, I tested four different flavors, and they deserve their own in-depth review, which you can find on my second blog, Protein Snack Finder.
Is Nick's Ice Cream Worth It?
In conclusion, Nick's Ice Cream is, by far, my favorite "healthy" alternative to traditional ice cream. However, let me be clear—I'm never going to completely give up real ice cream. As a believer in flexible dieting with no dietary restrictions, I can't resist the allure of regular ice cream. It's simply too delicious to give up.
That being said, there are times when I crave an alternative, and in those moments, I can confidently recommend Nick's Ice Cream.
If you follow a low-carb or keto lifestyle, you won't find a better low-carb ice cream than Nick's. While not every flavor is a home run, they consistently outperform other brands I've tried.
Nick's Ice Cream offers a variety of flavors that I haven't had the chance to sample yet, including enticing ice cream sandwiches. So, while I can't speak for their entire range, I believe these products are definitely worth a try.
Yes, they come with a higher price tag compared to regular ice cream, but as an occasional treat, I believe they are worth the investment—especially if, like me, you're naturally curious and willing to explore new flavors.
Have you tried Nick's Ice Cream pints or any of their other products? I'd love to hear your thoughts. Everyone's taste preferences are different, and I'm always curious to see if others agree with me. Let me know in the comments below.