The Perfect Recipe for Blueberry Ice Cream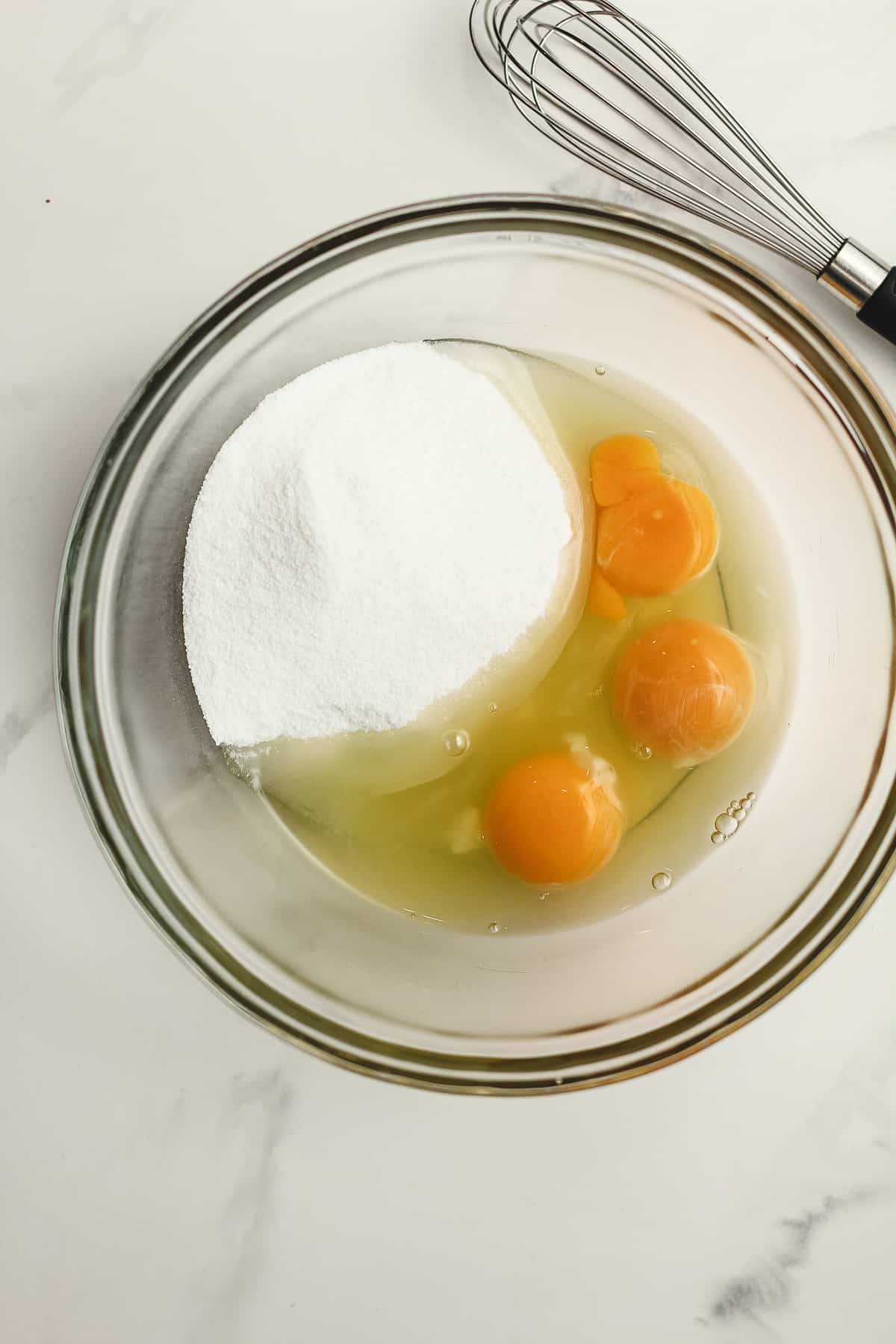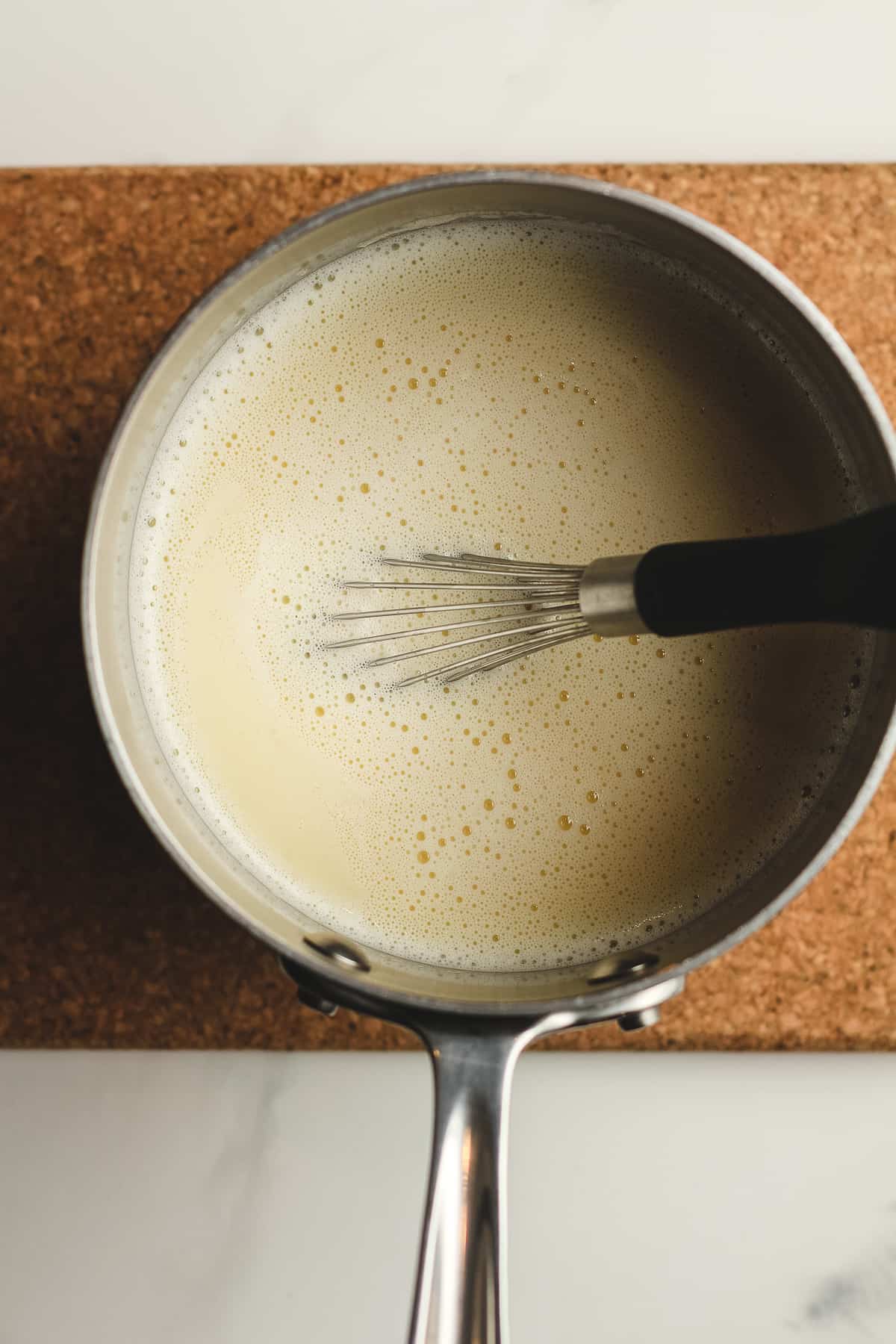 If you're craving a refreshing treat, nothing beats a homemade blueberry ice cream. With this delightful recipe, you can create a creamy and fruity dessert that will leave everyone wanting more. Let's dive into the steps and get started!
How to Make Blueberry Ice Cream:
Step 1: Prepare in Advance
Before you begin, make sure to plan ahead. If you're using a KitchenAid attachment, place the bowl in the freezer a day in advance (or at least 15 hours) before churning. This will ensure the best results and a smooth consistency.
Step 2: Temper the Eggs
To start, follow the instructions above to temper the eggs. This important step will give your ice cream a velvety texture and help it set perfectly.
Step 3: Cook the Blueberries
In a medium saucepan, combine the blueberries, freshly squeezed lemon juice, and 1/2 cup of sugar. Cook over medium heat, using a potato masher to gently crush the blueberries as they cook. This process will take around 20 minutes and release the delicious flavors of the blueberries.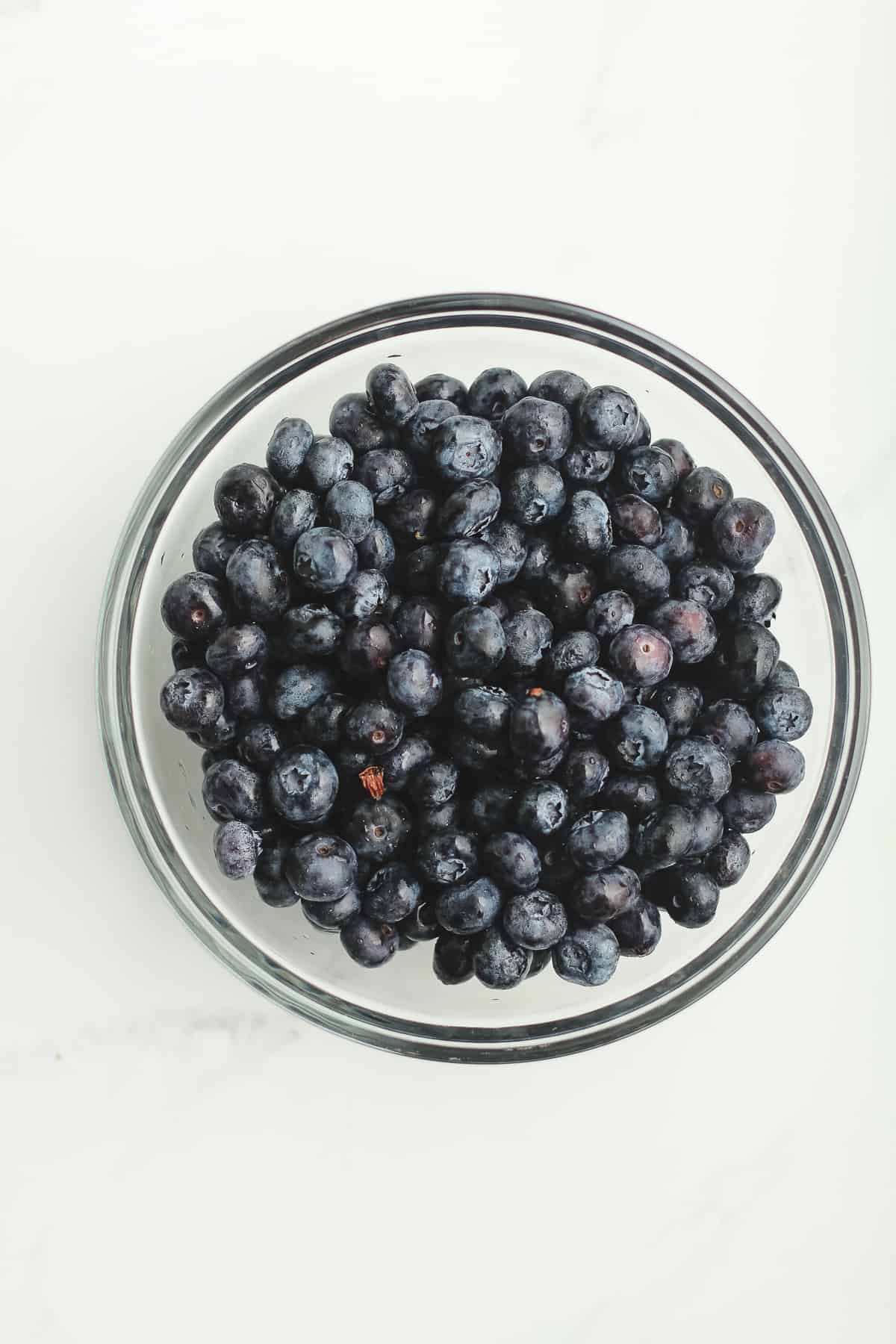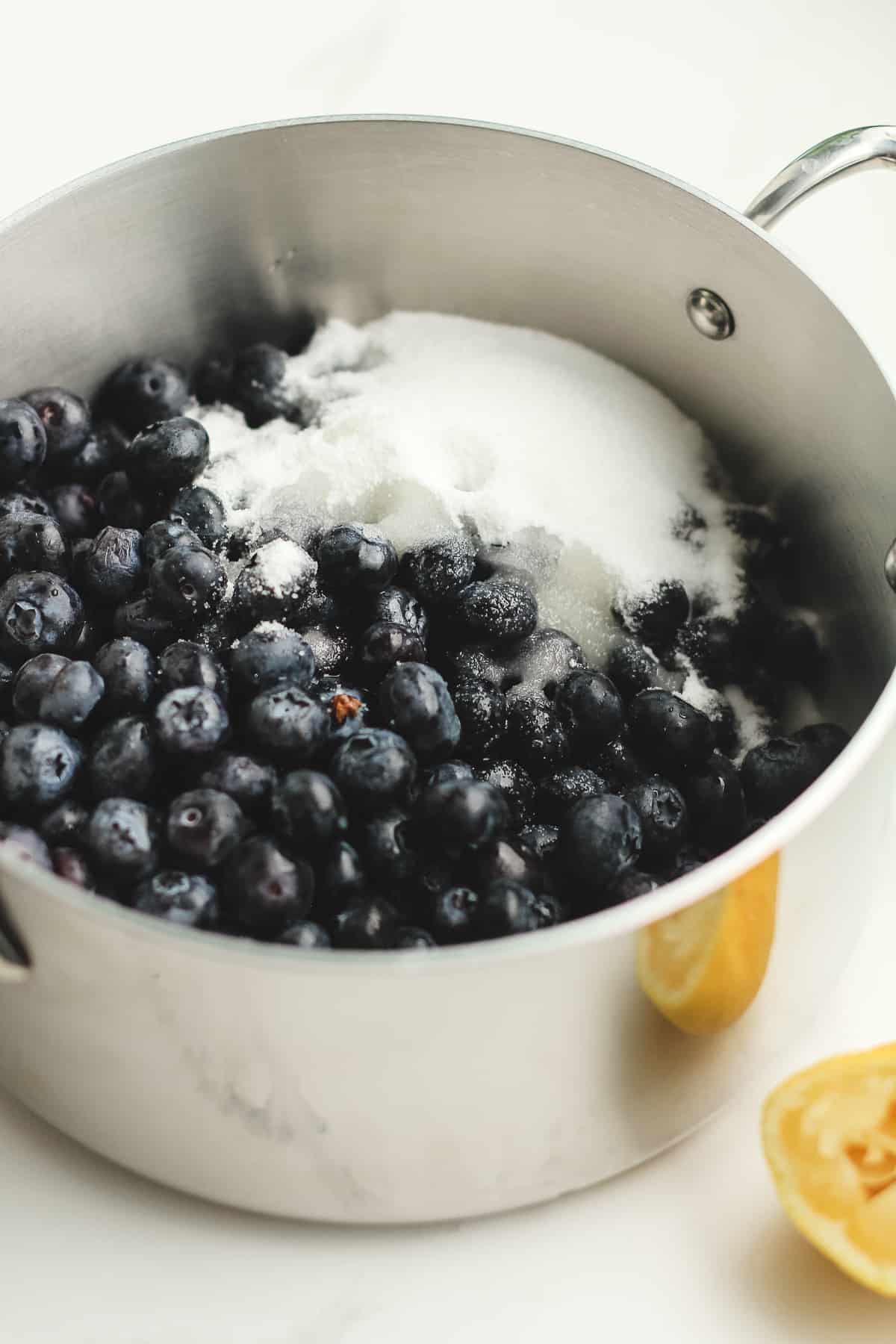 Step 4: Strain the Blueberries and Juice
Once the blueberries have cooked down, pour the mixture into a fine mesh strainer set over a bowl. Use a spoon to push the berries and extract all the juices. Allow the mixture to cool.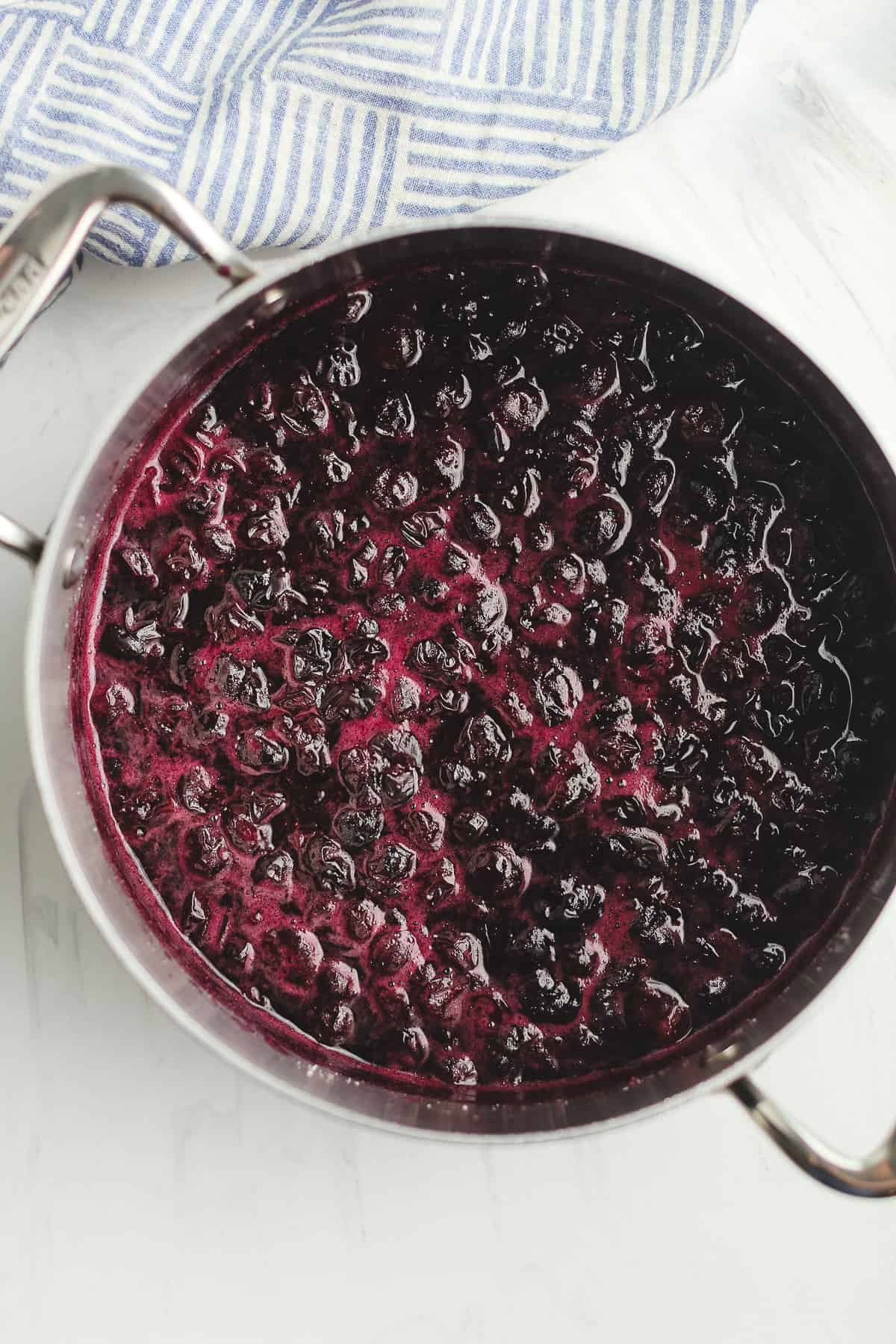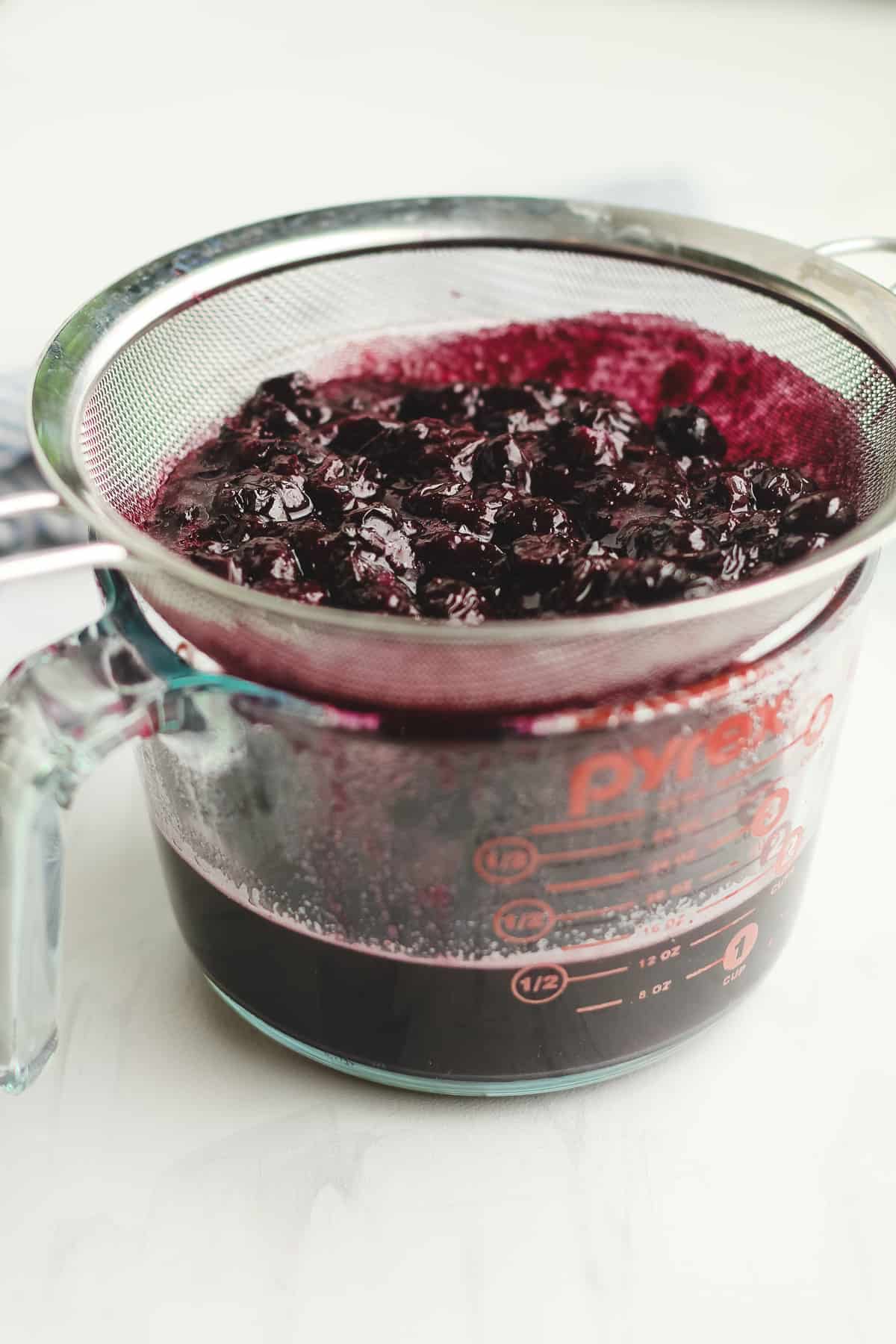 Step 5: Combine the Ice Cream Ingredients
In a large measuring bowl, combine the cooled tempered egg mixture (made with whole milk, eggs, and sugar), the blueberry juice (strained from the cooked berries), the heavy cream, and the vanilla. Mix well and refrigerate the mixture until you're ready to use it.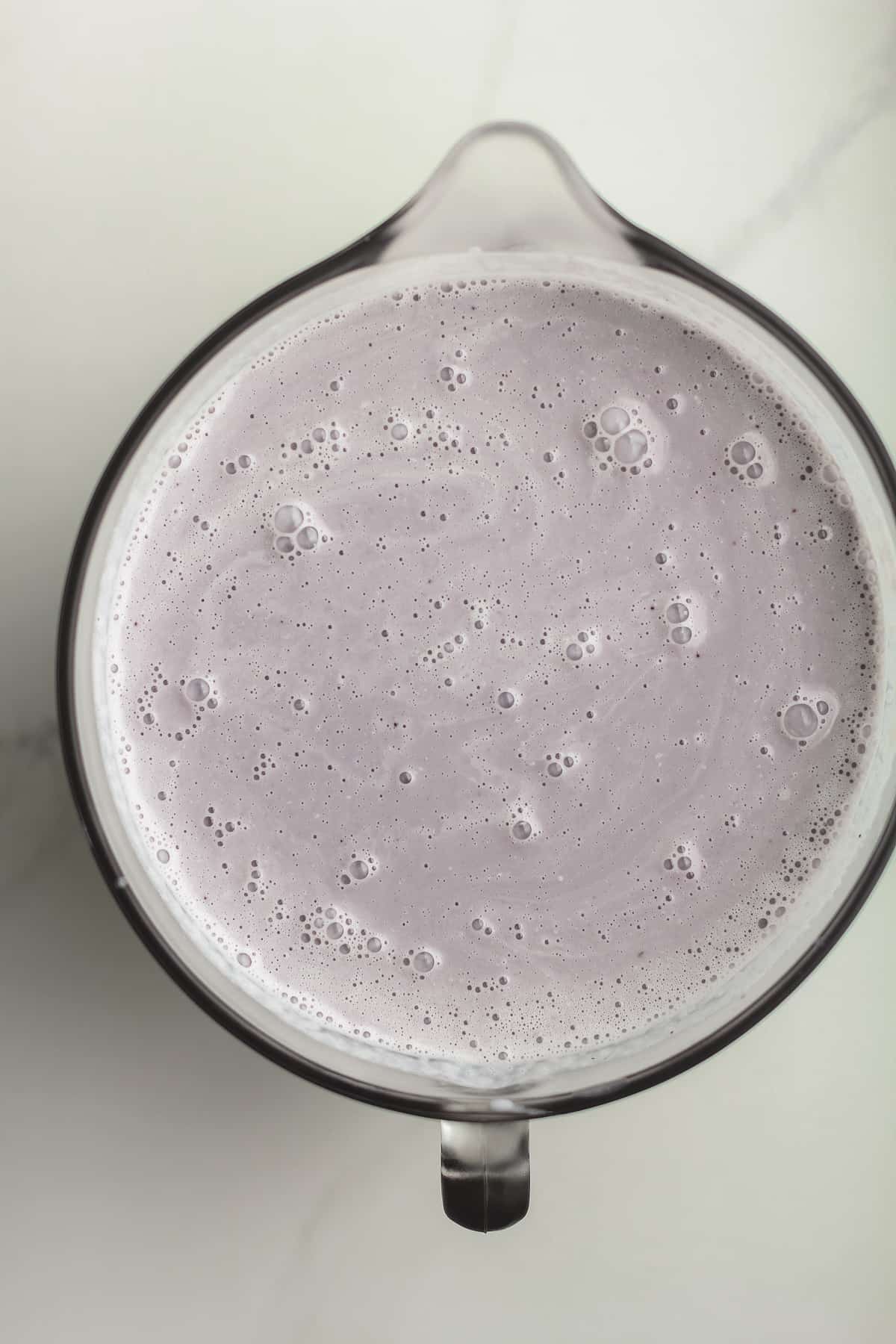 Step 6: Churn to Perfection
If you're using a KitchenAid attachment, start the mixer with the attachment running before pouring in the liquid mixture. Let it churn for approximately 25-30 minutes, or until it reaches a smooth and creamy consistency. You'll know it's ready when the mixer starts to slow down, and the ice cream rises to the top of the bowl.
Step 7: Remove and Store
Use a rubber scraper to transfer the freshly churned ice cream into a freezer-safe container.
Step 8: Add a Burst of Flavor
To enhance the blueberry taste, mix in the blueberry pulp from the cooked berries. Stir well to distribute the flavor throughout the ice cream.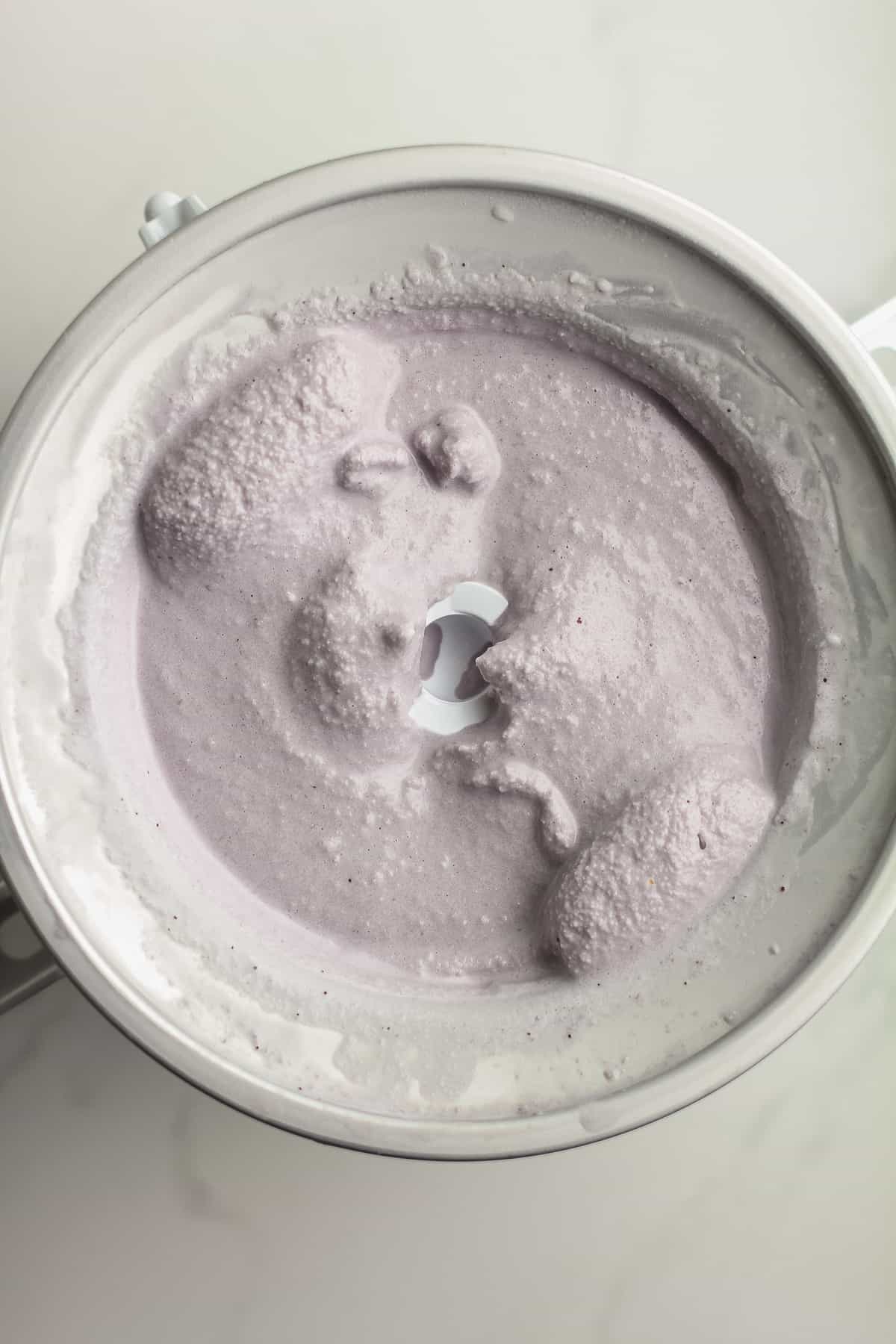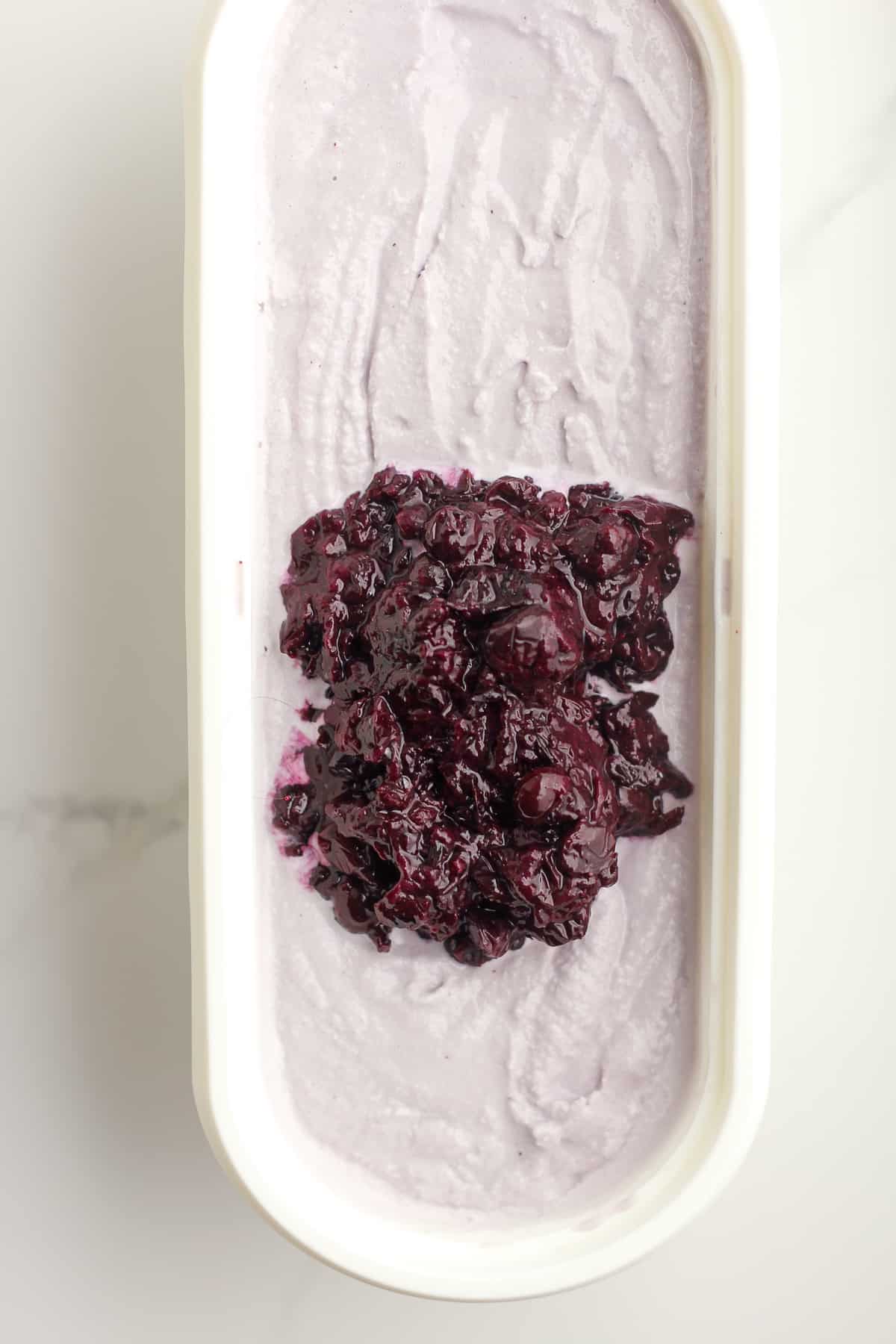 Step 9: Freeze and Enjoy
Place the container of ice cream in the freezer and allow it to firm up for a couple of hours. Once frozen, your homemade blueberry ice cream is ready to be served and enjoyed!
Other Delicious Flavors
So tell me, what flavor will you try next? Here are some other mouthwatering options to consider:
Something fruity? Peach | Very Berry | Strawberry
Craving chocolate? Double Chocolate | Chocolate Peanut Butter
Classic choices? Vanilla Bean | Butter Pecan | Cookies and Cream | Mint Chip | Oreo
Feeling adventurous? Peppermint Stick | Pumpkin | Coffee Toffee | Reese's PB
Please let me know if you try this recipe. Don't forget to leave a comment and review on the blog so I can hear your feedback. You can also like my Facebook Page and follow me on Pinterest and Instagram.
Friday BBQWeek Recipes
Appetizers and Drinks
BBQ Deviled Eggs by The Spiffy Cookie
Lemonade Margarita by Cheese Curd In Paradise
Mojitos with Grilled Strawberries and Mint by Our Good Life
Side Dishes
Caprese Salad by House of Nash Eats
Classic Broccoli Salad by Family Around the Table
Cowboy Caviar by Devour Dinner
Grilled Peppers and Potatoes by Jolene's Recipe Journal
Wilted Mixed Green Salad with Bacon and Blue Cheese by Karen's Kitchen Stories
Main Dishes
Grilled Shrimp Skewers with Tropical Fruit Salsa by A Day in the Life on the Farm
Summer Steak Salad by Kate's Recipe Box
Desserts
Blueberry Coffee Cake by Sweet Beginnings
Blueberry Ice Cream Recipe by SueBee Homemaker
Copycat Dole Pineapple Whip by Hezzi-D's Books and Cooks
Grilled Strawberry Shortcake by Blogghetti
Don't forget to follow our Pinterest board for more summer BBQ ideas. Thank you to Christie from A Kitchen Hoor's Adventures and Ellen from Family Around the Table for hosting this event.