Introduction
The beloved television series, Ted Lasso, has partnered with Jeni's Splendid Ice Creams to bring fans a delightful new ice cream flavor. Inspired by the show's popularity and heartwarming storyline, "Biscuits With The Boss" combines crumbly shortbread cookies with buttery sweet cream for a salty and conversation-worthy treat.
About Jeni's Splendid Ice Creams
Jeni's Splendid Ice Creams is a renowned small-batch ice cream company known for its innovative flavors and commitment to using high-quality ingredients. Collaborating with popular brands and celebrities like Dolly Parton and Tyler, The Creator, Jeni's continues to push the boundaries of ice cream flavors.
The Ingredients and Taste
"Biscuits With The Boss" ice cream is made with a blend of milk, cream, cane sugar, shortbread, and other flavorings. When you take your first bite, you'll be greeted by the rich buttery taste of sweet cream ice cream that resembles a cold buttercream frosting. The small pieces of famous shortbread biscuits add texture to the buttery ice cream, although some may expect larger chunks for a more pronounced biscuit flavor. Nevertheless, it's important to note that Jeni's ice cream is always outstanding, and this collaboration flavor certainly holds its own.
Where to Find Ted Lasso Ice Cream
You can find the Ted Lasso ice cream flavor, "Biscuits With The Boss," at Jeni's stores and their online shop. The flavor made its debut on Thursday, March 2, 2023. Early visitors to the stores even received some fun "ice cream is life" inflatables along with their delicious biscuit pints.
The Story Behind Ted Lasso's Biscuit Cookies
In the show, Ted Lasso wins the hearts of his coworkers not only with his positivity and wise words but also with a special treat – biscuits. These rectangular shortbread delights, known as biscuits in the UK, come in cute pink boxes, adding to their charm. Even his boss, Rebecca, can't resist indulging in them.
Make Your Own Ted Lasso's Biscuit Recipe
Fans worldwide can now recreate the magic of Ted Lasso's biscuits with an official recipe released by Apple TV, the creators of the hit show. Now you can enjoy your own batch of Ted Lasso Shortbread cookies.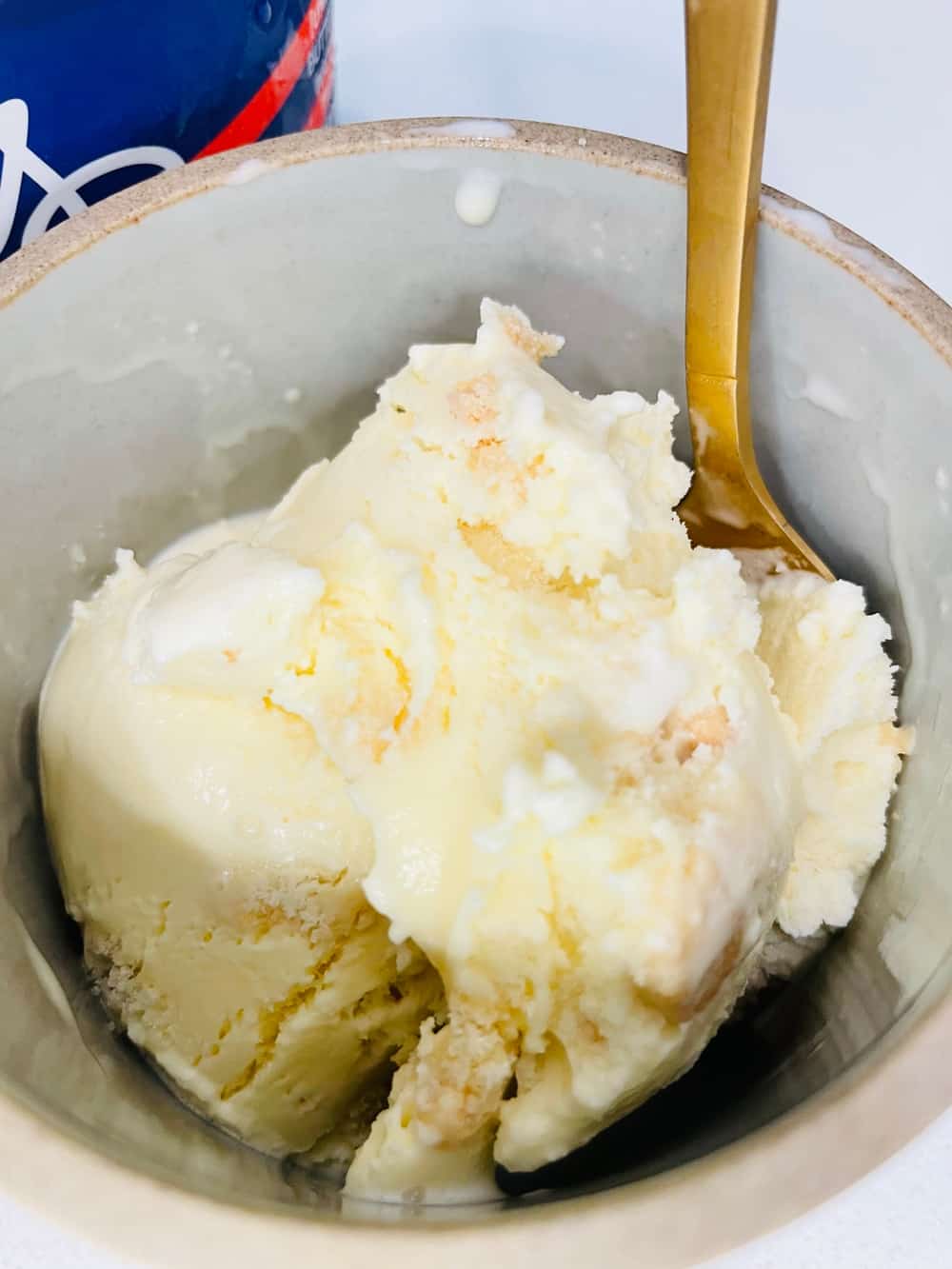 Get Your Own Ted Lasso Ice Cream
Don't miss out on this delightful collaboration between Ted Lasso and Jeni's Splendid Ice Creams. Head to your nearest Jeni's store or visit their website for nationwide shipping and get ready to savor the scrumptious "Biscuits With The Boss" ice cream.
For more exciting food ideas and updates, follow us on Instagram.