Why this Recipe is Absolutely Amazing
First and foremost, not everyone owns an ice cream maker – and even if you do have one, it can be quite messy to use (depending on the model). With this recipe, you won't need any special equipment at all. In fact, you don't even need a hand mixer. You can simply whip the heavy whipping cream by hand using a simple whisk.
This no-churn ice cream boasts an incredible texture! There's no need to take it out of the freezer to mix it because there are no ice crystals that need breaking. Just pour the whipped cream with sweetened condensed milk into a container and let it freeze overnight.
It only takes 5 minutes to prepare! Of course, you'll need to wait for it to solidify, but that's exactly why I recommend making it in the evening. You'll wake up to a perfectly sweetened and creamy ice cream.
If you want to make a large batch, simply double or even triple the recipe. Just be sure to divide it between 2-3 containers so that it freezes faster.
The Essential Ingredients
Heavy cream – The higher the fat content in your heavy cream, the creamier the texture of your ice cream will be.
Sweetened condensed milk – You can either make condensed milk at home or purchase it in a can for this effortless homemade ice cream.
Vanilla extract – If you enjoy the classic taste of vanilla ice cream, feel free to add some vanilla extract. However, there are plenty of other flavor variations you can explore.
A pinch of salt – Add a generous pinch of salt to achieve the perfect flavor balance.
Simple Step-by-Step Directions
In a large bowl, combine the heavy cream, vanilla extract, and salt. Use a hand mixer to whip until soft peaks form.
Add the sweetened condensed milk to the whipped cream and continue whipping until stiff peaks form. Be careful not to overwhip!
Transfer the mixture into an 8″ x 8″ brownie pan or a similar container. Cover it with plastic wrap, ensuring that it touches the surface of the mixture, and place it in the freezer overnight. Scoop and enjoy your homemade vanilla ice cream.
Why Make Your Own Condensed Milk?
The primary reason for making condensed milk at home is the opportunity to create more complex and unique flavors beyond just vanilla. While you can easily add chocolate or fresh berries to customize this recipe, certain flavors like lavender, rosemary, or matcha require a different approach.
To infuse homemade ice cream with lavender flavor, you'll need to infuse the condensed milk with the herb. Start by cooking milk, sugar, and lavender until the mixture thickens. Let it cool to room temperature, allowing enough time for the milk to absorb the lavender's essence. Finally, strain out the lavender using a fine-mesh strainer and discard it. Chill the remaining mixture before using it to make condensed milk ice cream.
The same technique applies to other herbs, zests, and powders like matcha that don't dissolve completely in liquids. Additionally, if you prefer to use a whole vanilla bean, this is the method you should follow.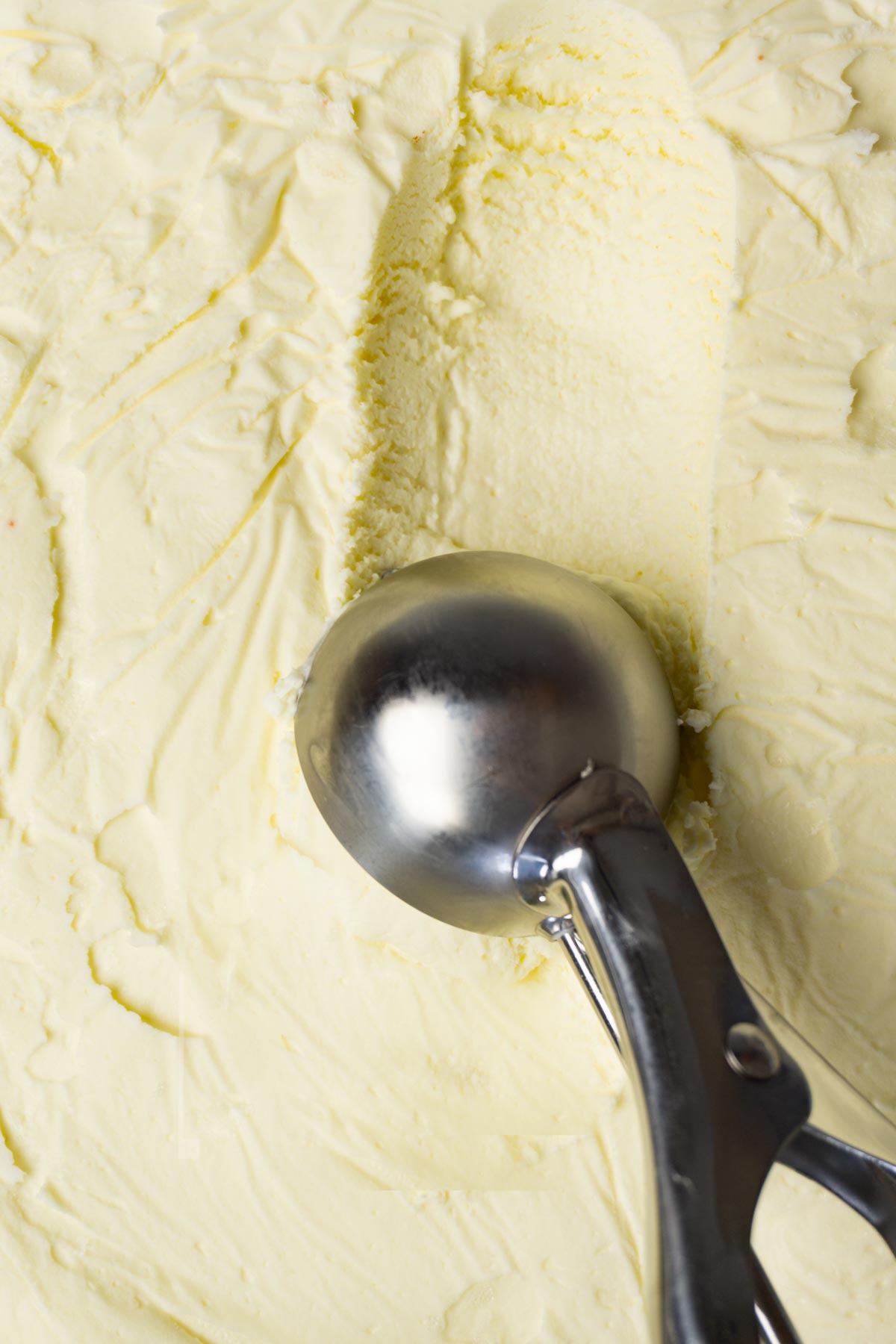 Exciting Flavor Variations
Chocolate – Add some chocolate chips into the mixture before freezing, or pour in a little chocolate ganache and gently fold it with a rubber spatula to create a marbled effect.
Peanut Butter – Incorporate some runny peanut butter into the mixture using a rubber spatula, then freeze.
Berries – Cube fresh strawberries to fold into the ice cream mixture or use any type of berries as a delightful topping.
Berry Sauce – Swirl your favorite berry jam into the mixture before freezing, or make your own raspberry coulis and mix it in.
Frequently Asked Questions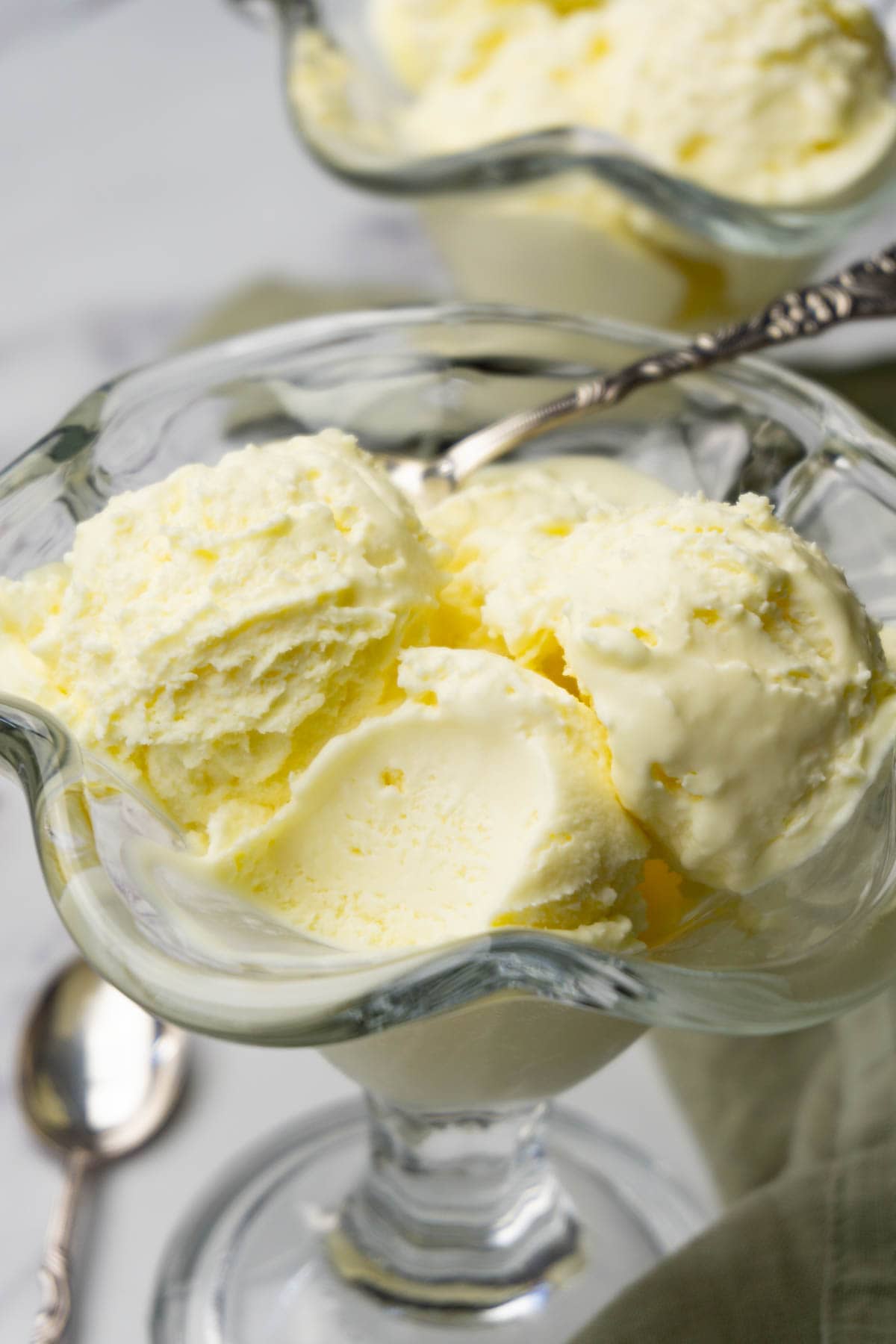 More Delectable Dessert Recipes
Mini Pavlova
Cream Puffs
Meringue Cookies
Recipe Card