Do you remember the joy of devouring a drumstick ice cream cone as a kid? Well, get ready to relive those sweet memories with a homemade twist! Making your own drumstick ice cream cones is not only incredibly easy but also a whole lot of fun. In this article, we'll take you through the steps of creating these delicious frozen treats that are perfect for any warm weather occasion.
A Nostalgic Classic Recipe
Once you taste these homemade drumsticks, you'll be transported back to your childhood. The combination of creamy vanilla ice cream, rich melted chocolate, and crunchy nuts is simply unbeatable. It's a timeless recipe that will never go out of style. Whether you're lounging by the pool or hosting a backyard party, these drumsticks are sure to be a hit. And if you're just in the mood for a delightful ice cream snack, they've got you covered!
The Key Ingredients
Before we dive into the process, let's take a quick look at the ingredients you'll need:
Hot fudge or caramel sauce for that extra ooey-gooey goodness.
Semi-sweet or dark chocolate chips, whichever you prefer.
Vegetable oil to melt the chocolate chips.
Your choice of ice cream flavor. Vanilla is always a classic, but feel free to get creative!
Sugar ice cream cones, because they just taste oh-so-good.
Chopped nuts or sprinkles for a delightful crunch. You can mix and match or omit them altogether if you prefer.
Let Your Imagination Run Wild
When it comes to the nuts, there are no rules! Traditionally, drumsticks are made with roasted peanuts, but you can experiment with different flavors. Try using chopped pecans, walnuts, or almonds for a delightful twist. Remember, this treat is all about having fun and customizing it to your liking.
The Step-by-Step Guide
Now, let's break down the process of making these homemade drumstick ice cream cones:
Step 1: Prepare the Base
Start by adding a dollop of hot fudge or caramel sauce at the bottom of each cone. Then, melt the chocolate chips and oil in the microwave until smooth and creamy.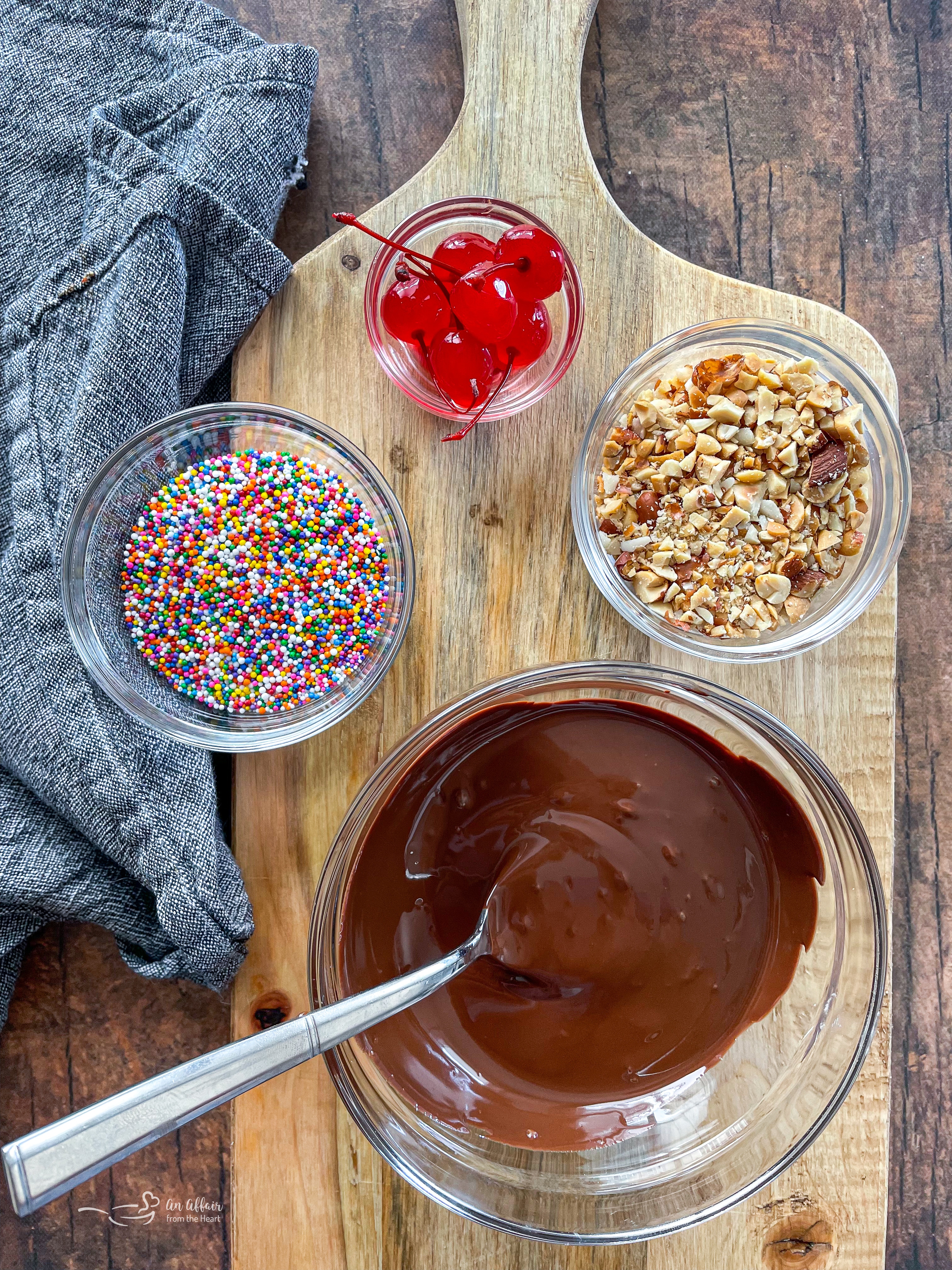 Step 2: Pack in the Goodness
Fill each cone with your chosen ice cream flavor. Gently press it down to ensure a solid base. To make this step easier, place the cones inside short glasses to hold them upright.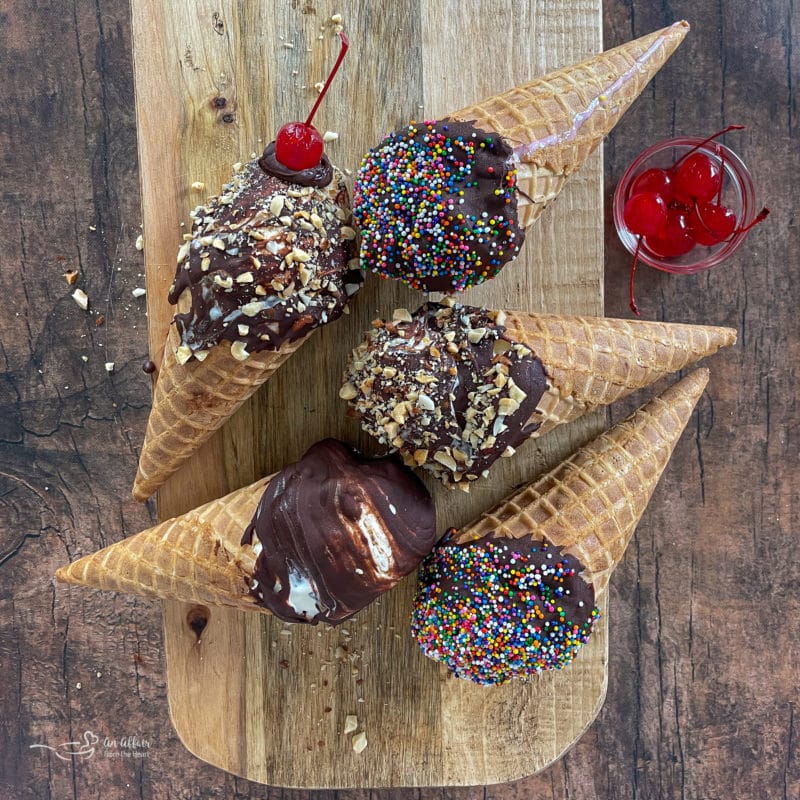 Step 3: Add the Finishing Touches
Using an ice cream scoop, place a generous round scoop of ice cream on top of each cone. Now comes the fun part: dunking the ice cream tops into the melted chocolate and rolling them in nuts or sprinkles for that extra flavor and texture.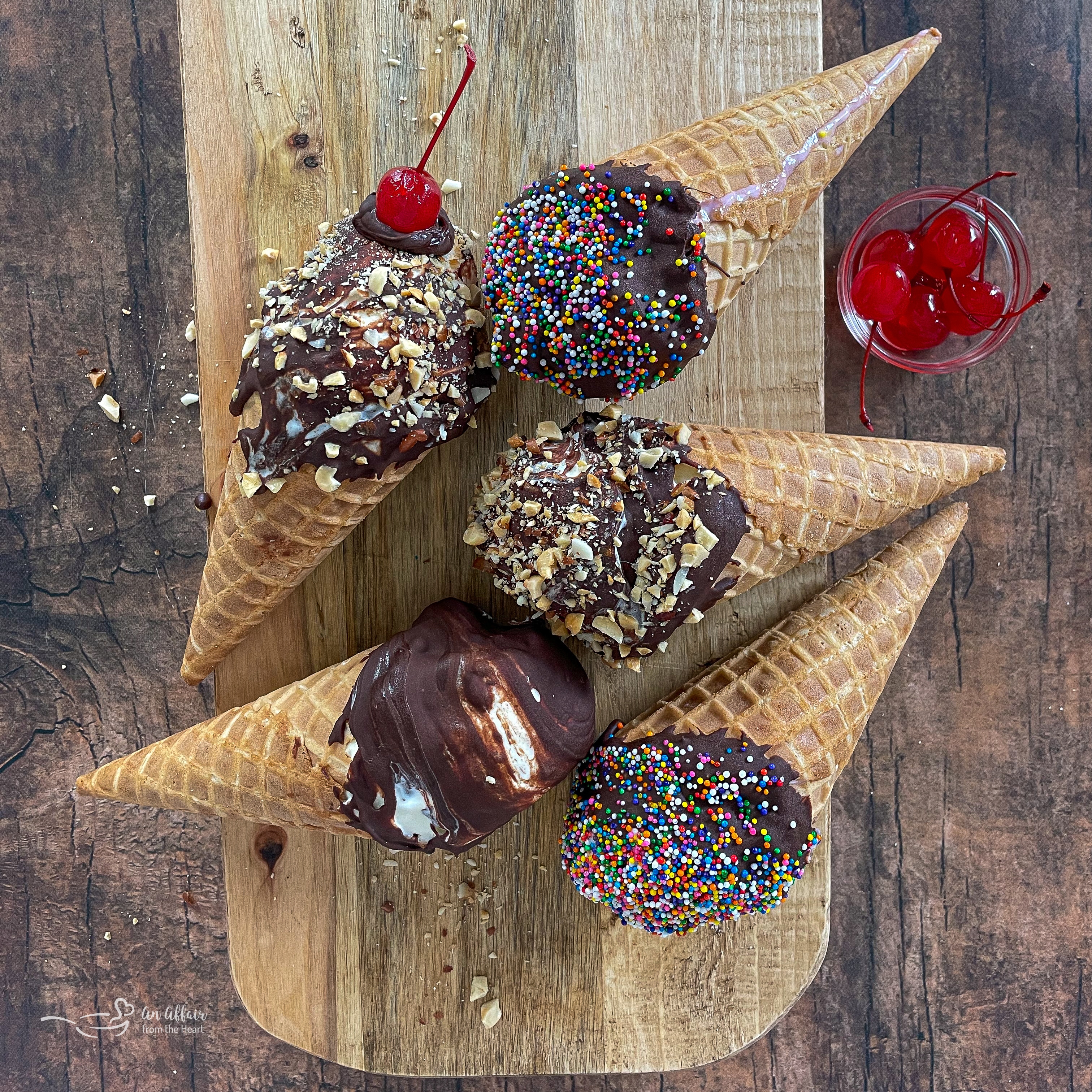 Step 4: Let It Freeze
Arrange your masterpiece ice cream cones in glasses and pop them into the freezer for a couple of hours. This will ensure that everything sets properly and you end up with the perfect consistency.
Embrace the Drumstick Magic
Ever wondered why these delightful treats are called drumsticks? Well, they got their name because they resemble the shape of a chicken leg! How cool is that? So, the next time you enjoy a drumstick, you can impress your friends with this fun fact.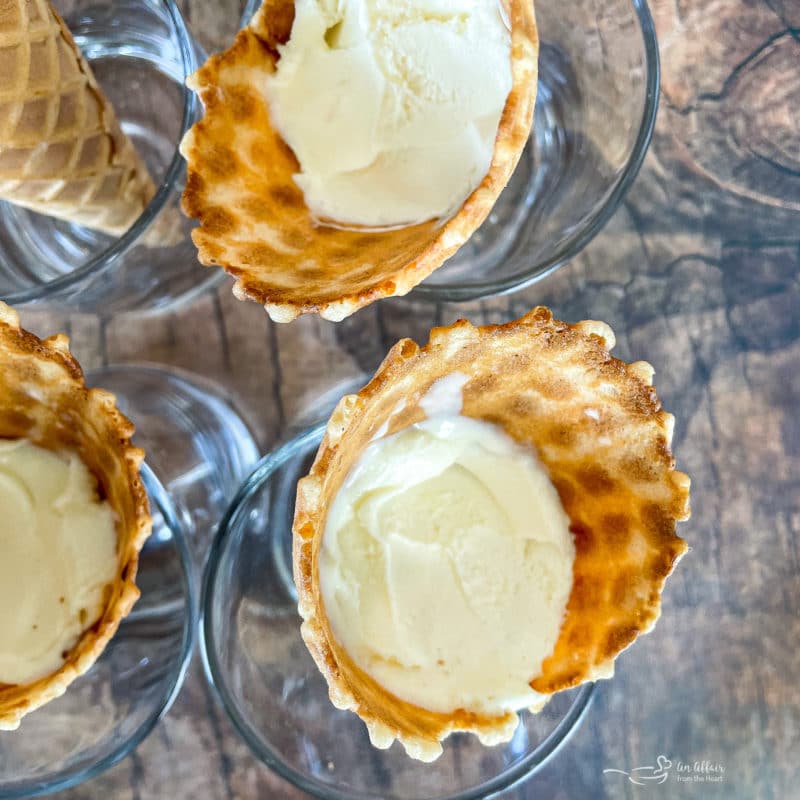 Tips to Enhance Your Drumstick Experience
To make the most of your drumstick ice cream cones, here are a few helpful tips:
Store any leftover drumsticks in the freezer for up to two weeks to maintain their freshness.
If you prefer a dairy-free version, you can use dairy-free ice cream or frozen yogurt.
Use short glasses placed inside a 9×13 pan to keep your cones stable during preparation.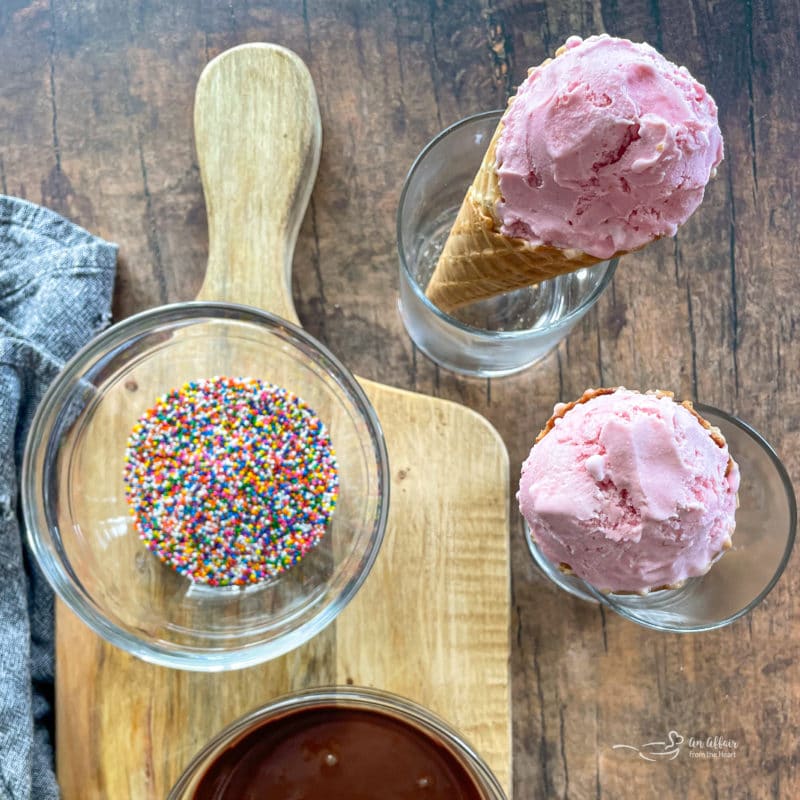 More Frozen Treats to Explore
If you're a fan of homemade frozen treats, you're in luck! There's a world of delightful recipes waiting for you to discover. Here are a few suggestions to get you started:
Homemade Buster Bars
Grasshopper Ice Cream
Grape Nut Ice Cream
Strawberry Lemonade Popsicles
Dairy-Free Fudge Pops
Summer Ice Cream Pops
Dairy Queen Apple Pie Blizzard
Pina Colada Popsicles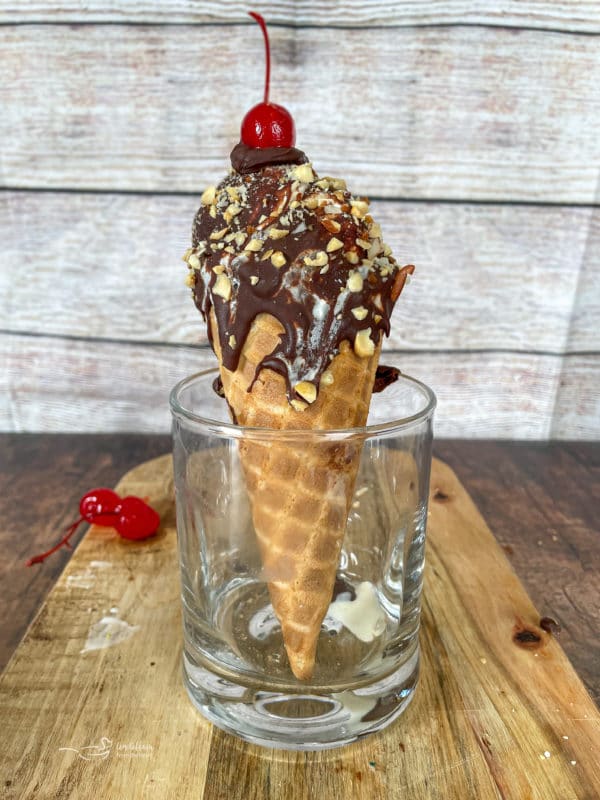 Time to Indulge!
Making your own drumstick ice cream cones is a delightful experience that guarantees smiles and satisfaction. So, gather your favorite ingredients, get creative with flavors and toppings, and enjoy the sweet taste of nostalgia. Share this recipe with friends and family, and let them join in on the fun. And remember, when it comes to drumsticks, there are no limits to your imagination!
LOVE IT? PIN IT!