Ice cream cone cupcakes are a fun, handheld treat that's actualy easy to transport with our handy tricks and tips! Kids will be thrilled as they enjoy this unique twist on a traditional cupcake.
Ice cream cone cupcakes are the ultimate treat – perfect for any birthday occasion, gathering or holiday party. You can officially say goodbye to serving traditional cupcakes at your next event. Create these delicious and fun ice cream cone cupcakes instead – your guests will not be disappointed!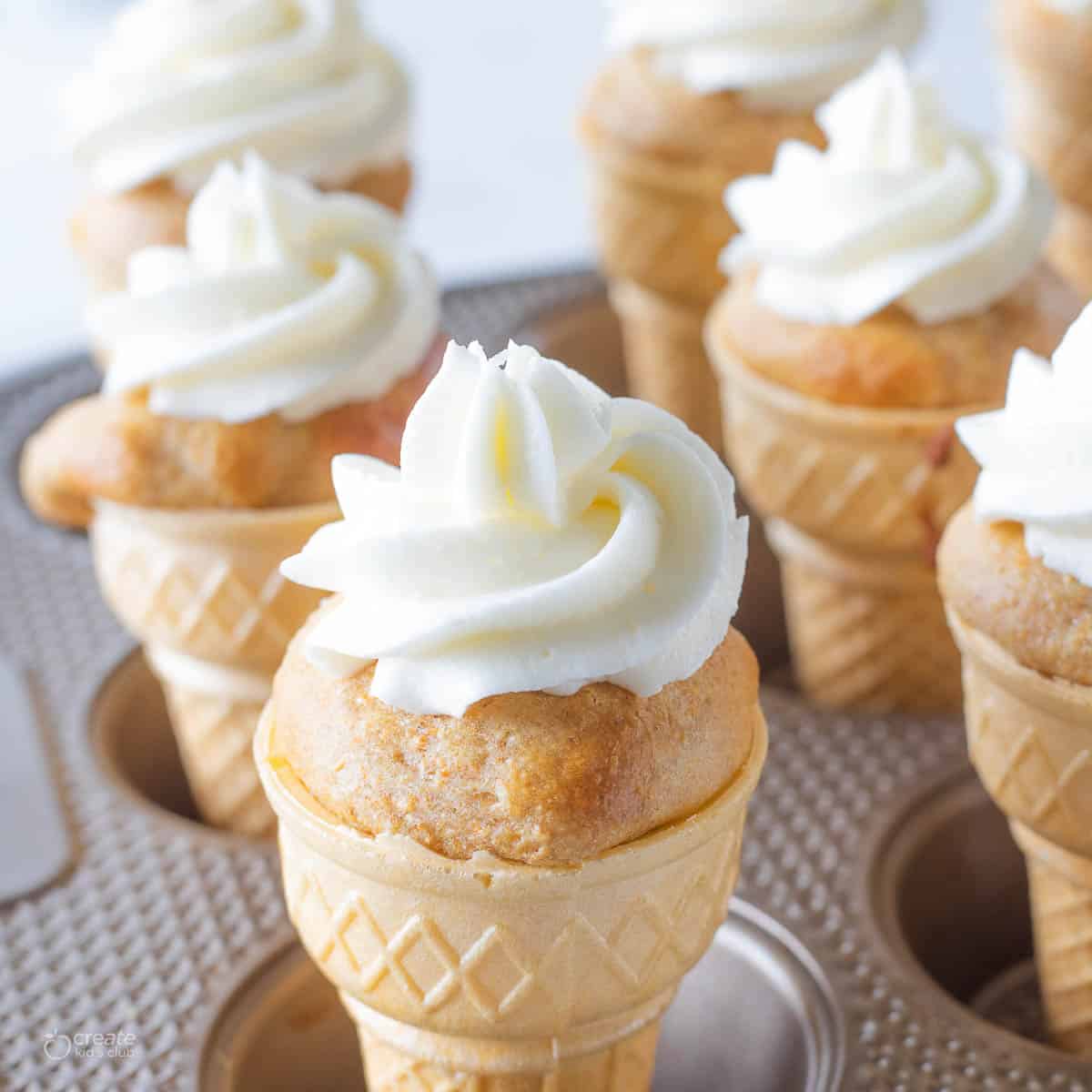 This tasty handheld treat is great for kids (and adults) of all ages. The first time we served these cone cupcakes, I had to beg the adults not to steal all the dessert before the kids had a chance to grab a cone. You will be amazed at how quick these cupcakes are gone. Best tip? Make a double batch!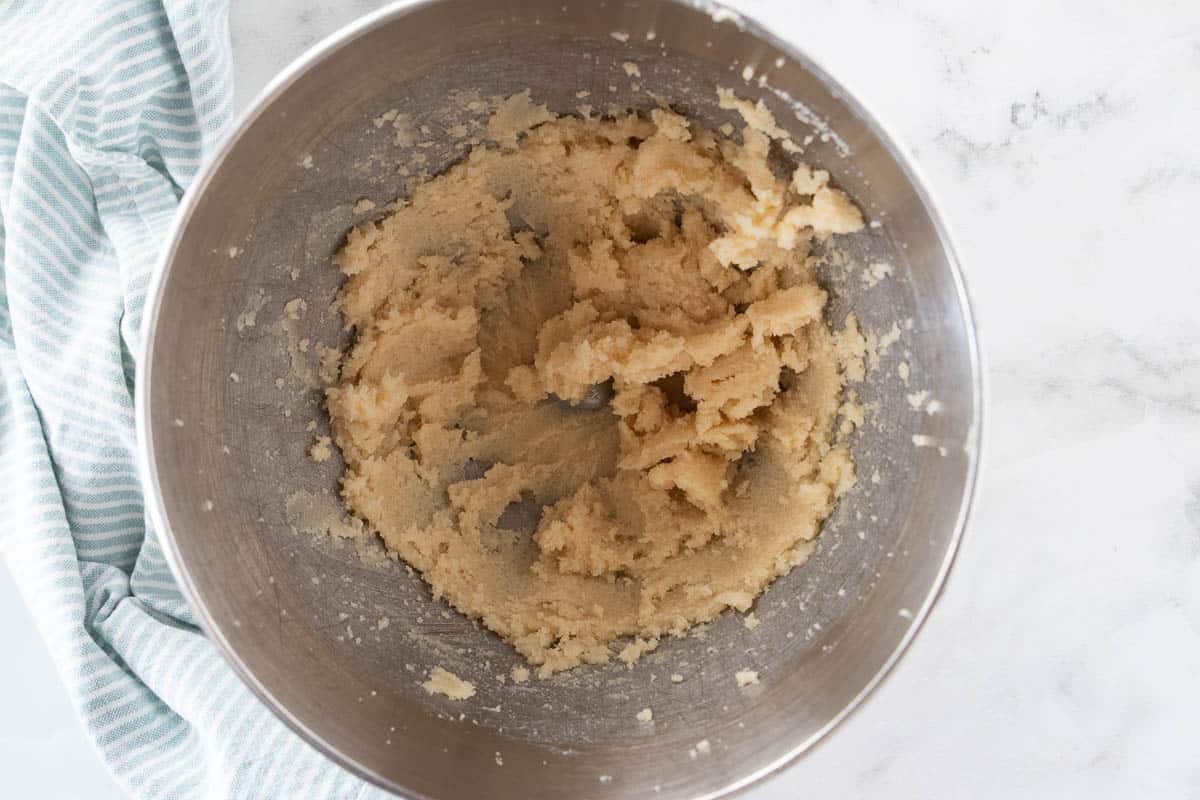 What are they?
You'll take an ice cream cone then fill it with cake batter, and bake. Top them with frosting and your favorite ice cream toppings. A fun dessert idea for any special occasion!
Start by gathering the equipment and ingredients then follow the easy step-by-step instructions.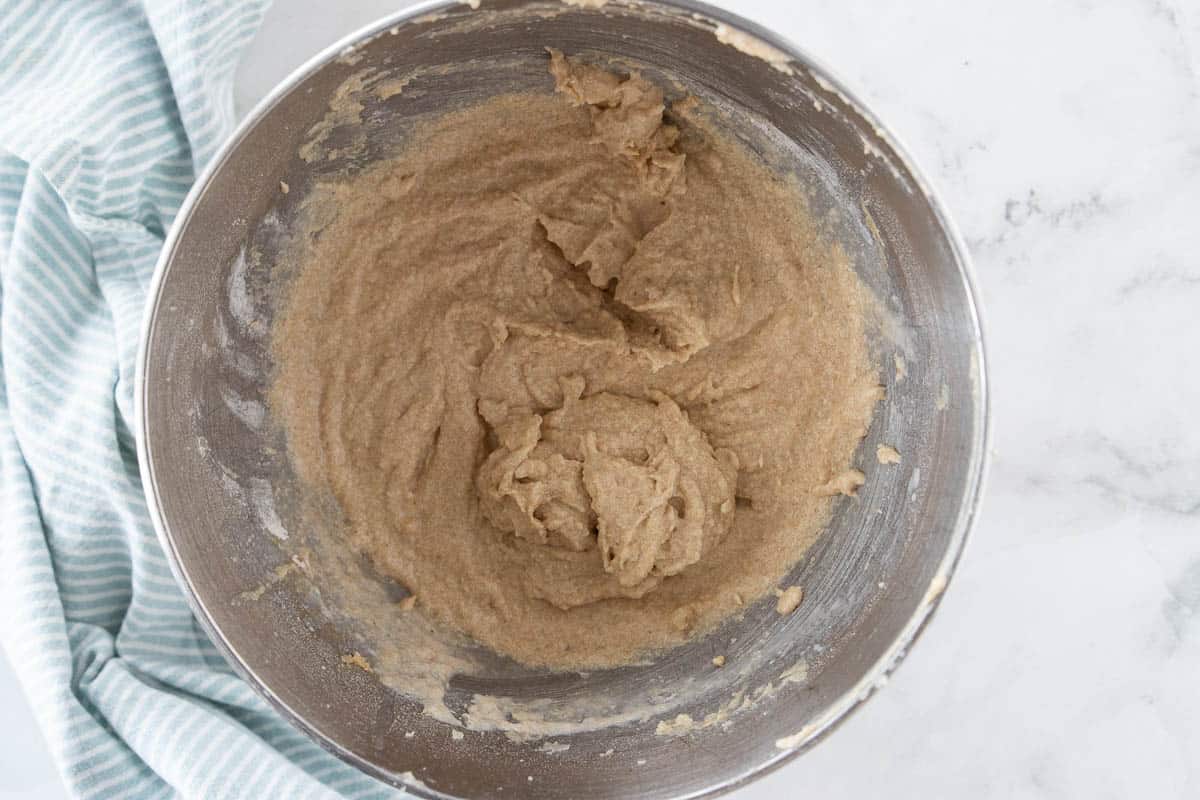 Equipment:
muffin tin
tin foil
knife
liquid measuring cup
medium-sized mixing bowls (with a spout if available)
measuring cups
measuring spoons
mixer
Ingredients:
1/2 cup butter
1/2 cup granulated sugar
1/4 cup brown sugar
2 teaspoon vanilla
2 large eggs
3/4 cup milk
1 1/2 cups white wheat flour or whole wheat
2 teaspoons baking powder
12 ice cream cones
1 cup buttercream icing optional
sprinkles optional
3 strawberries, sliced optional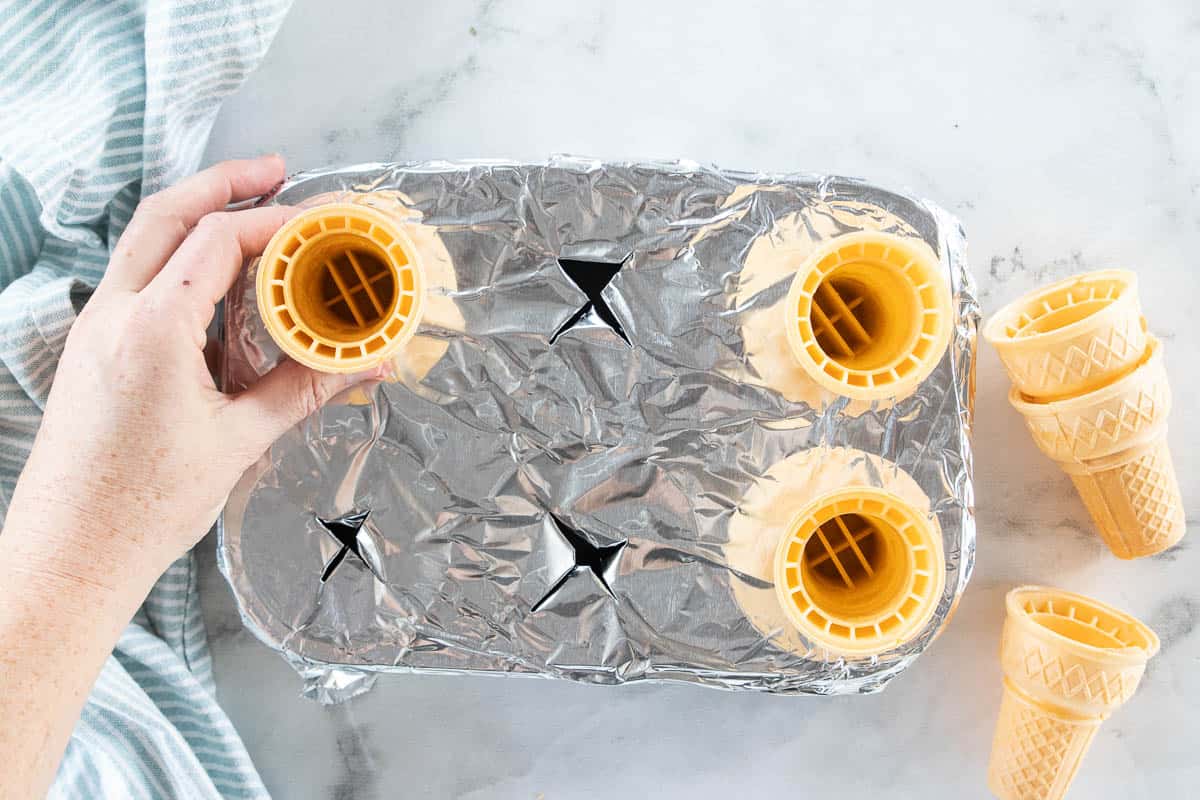 How To Make:
Preheat the oven and prepare the pan. Preheat the oven to 350°F. Place tinfoil over muffin tin. Carefully cut x shapes into the muffin slots. Place ice cream cones into the openings. Set aside.
Whip the sugar and the butter. To a medium-sized mixing bowl add the butter, granulated sugar, and brown sugar. Whip until light and fluffy. Gradually add eggs, one at a time, along with the vanilla. Blend for 2 minutes.
Add the dry ingredients. To the mixing bowl, add the flour and baking powder. Mix until blended. Add the milk. Blend just until the milk is mixed in.
Fill the ice cream cones. Pour the batter into the ice cream cones, leaving empty space at the top for the cupcakes to rise. Place filled cones into the muffin tin. Place pieces of tin foil around the cones to help keep them in place.
Bake. Bake for 20-25 minutes or until a toothpick inserted into the center comes out clean. Top with a little buttercream icing, sprinkles, and a strawberry slice if desired.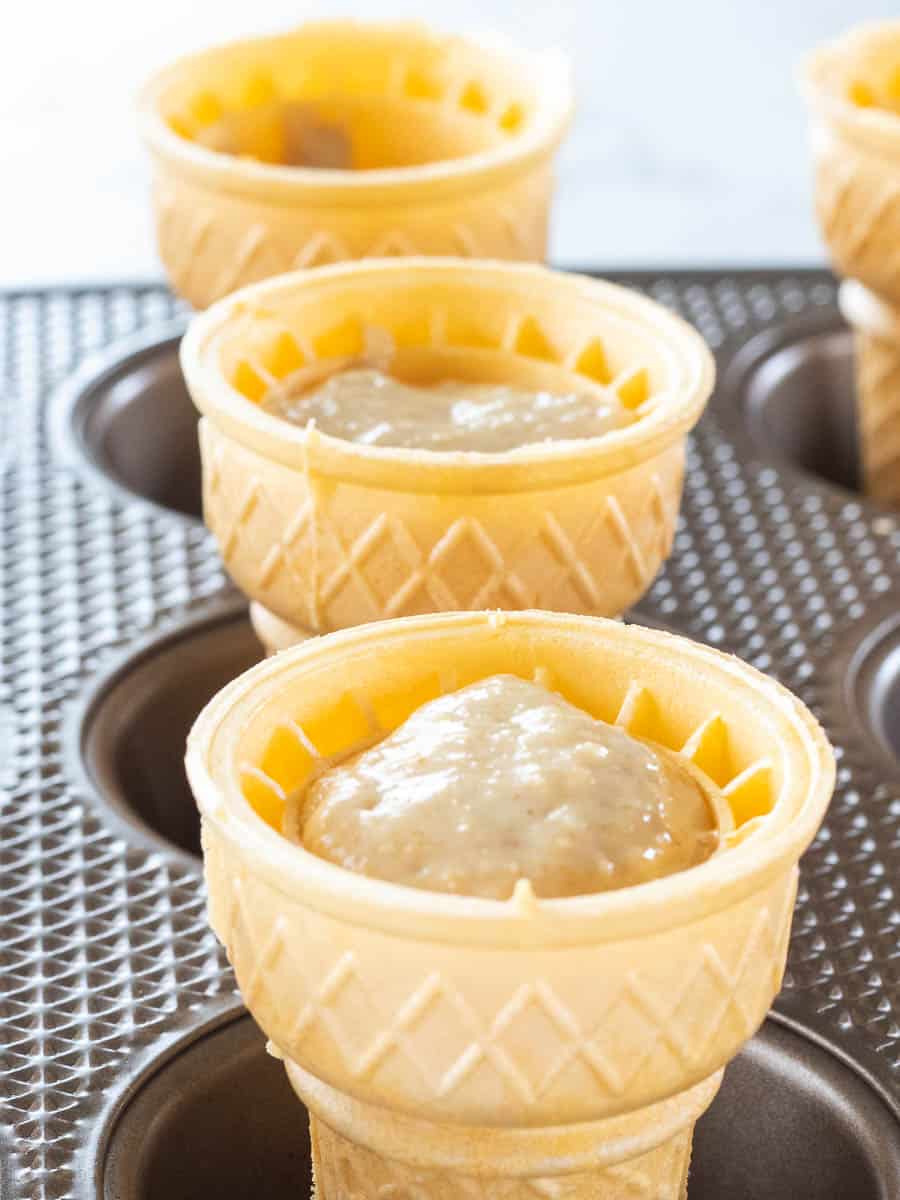 Expert Tips & Tricks
Fill the cone with your favorite cake. Swap this batter with your favorite cake batter. Bake chocolate, lemon or Funfetti cake into the ice cream cones. You could even fill the cones with brownie batter.
Mix it up. Swap the variety of cake or color of frosting and sprinkles for any holiday. You could go with red velvet cake for Valentine's Day, green frosting for St. Patrick's Day or add pumpkin sprinkles for Halloween.
Make the cake batter from scratch or use a store-bought cake mix.
Onlyfill each cone 3/4 full with batter to prevent the cupcakes from spilling over during baking.
Looking to add icing to the top of your cupcakes? Our tasty Almond Buttercream Frosting is the top pick! The almond flavoring in the icing pairs well with almost any cake variety.
Bake in a muffin tin. We first tried to make this recipe by placing the batter-filled cones on a baking sheet – let's just say that there was a lot of clean-up involved. Lesson learned – bake these cone cupcakes in a foil-lined muffin tin for easy transport into the oven.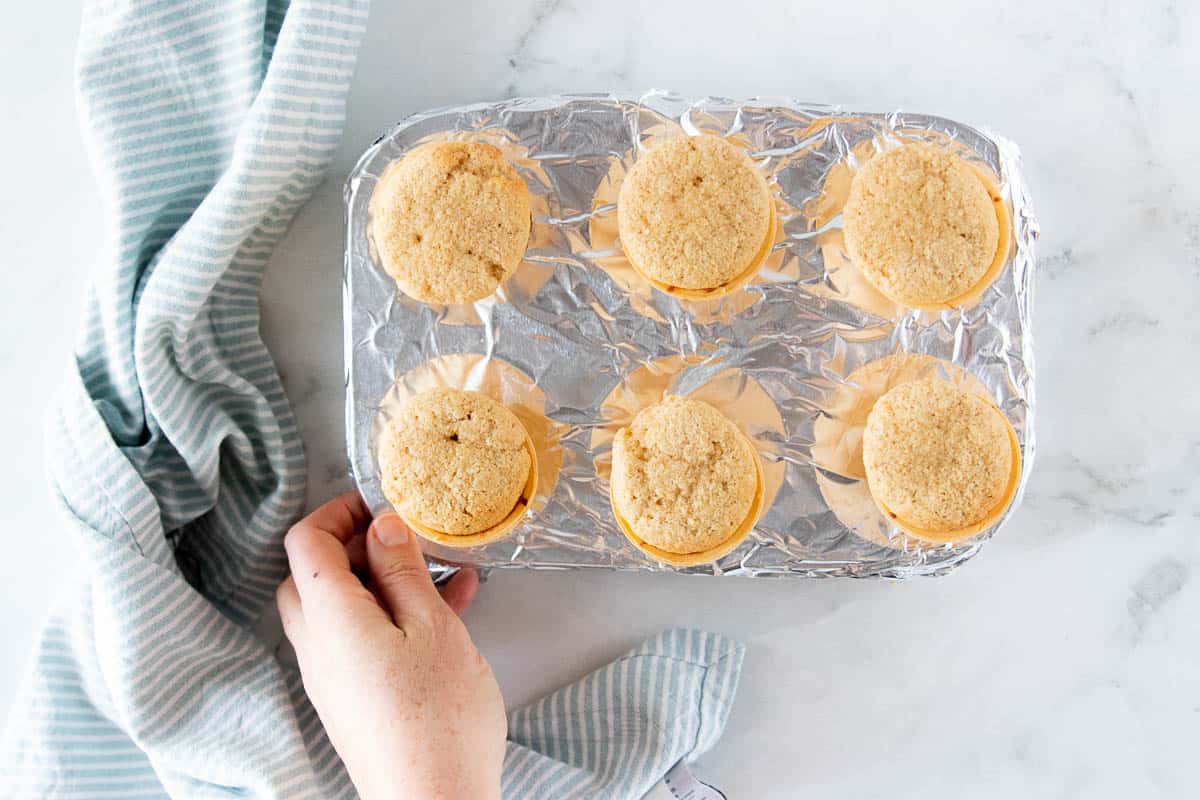 How To Decorate
These cupcakes are fully customizable – keep it simple or have fun with it! We swirled almond buttercream frosting on the top then added sprinkles and finished off with a strawberry slice.
Pick and choose between any of these ice cream toppings:
white buttercream frosting
colored frosting
sprinkles
chocolate shavings
fruit slices
mini chocolate chips
coconut flakes
nuts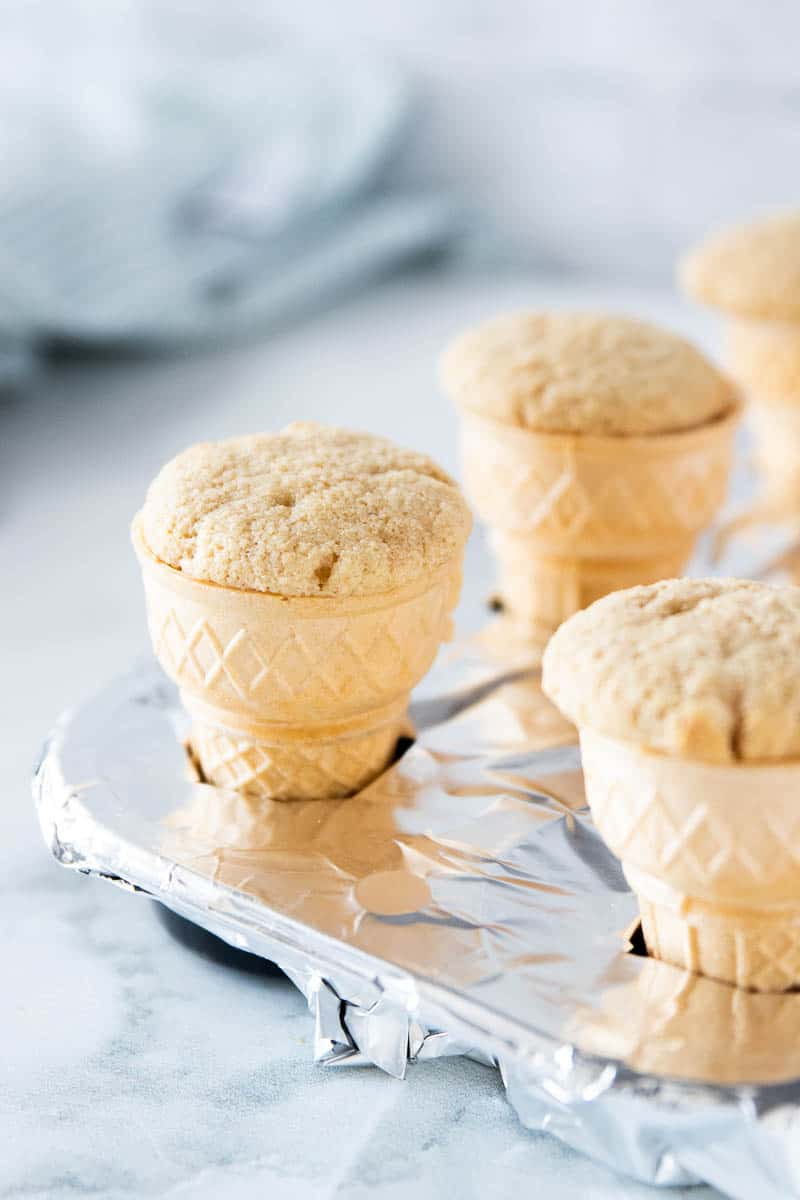 FAQs: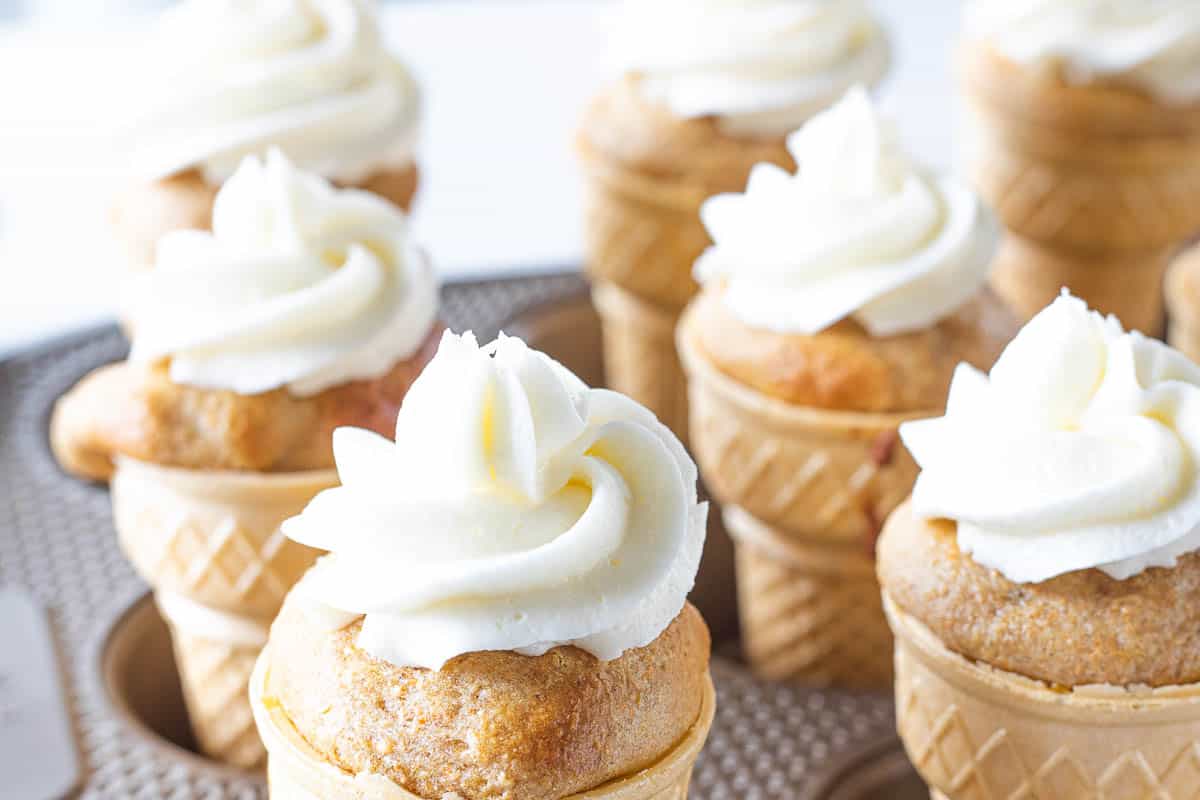 More Kids Party Food Ideas:
Hot Chocolate Bombs
St. Patricks Day Cake Pops
Watermelon Sticks
Mini Corn Dogs
Mug Pizza
Homemade Lemon Lime Soda Recipe
Mac and Cheese Bombs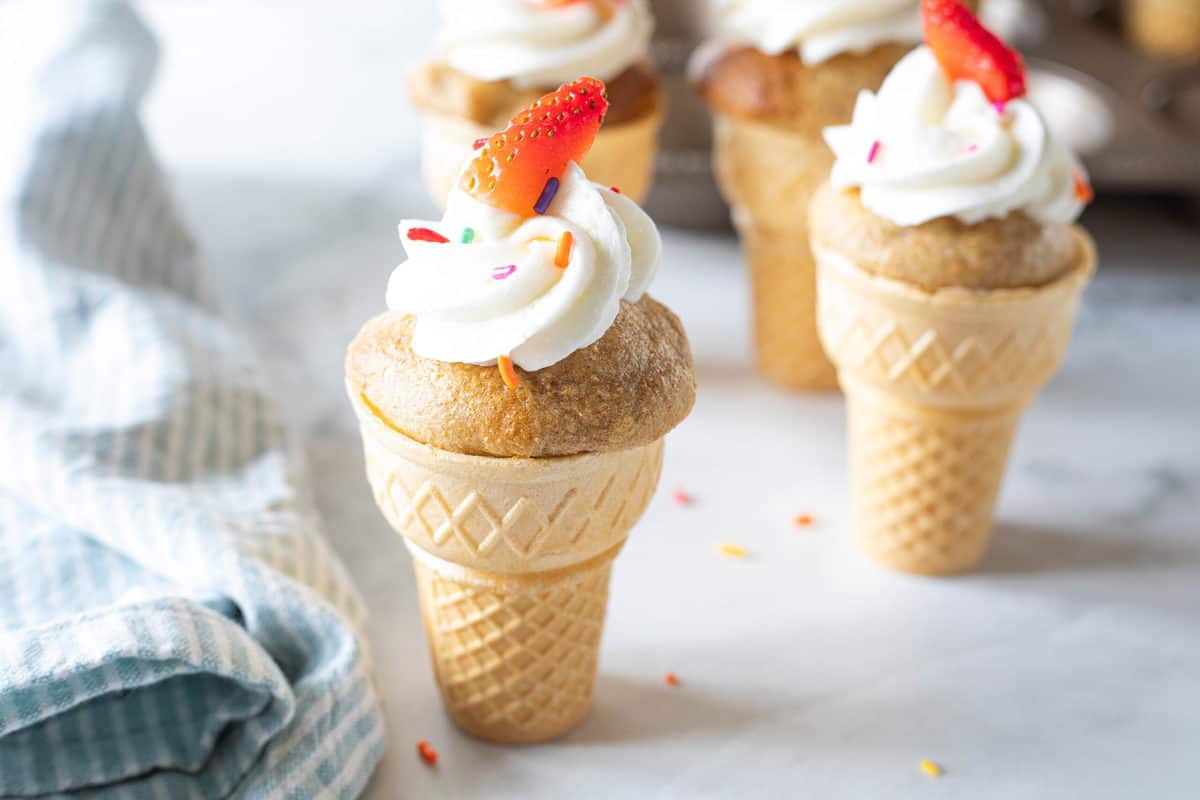 If you enjoyed these recipes make sure to leave a comment and a star rating below! Then follow me on social media and tag #createkidsclub if you make the recipe. I love seeing what you come up with!