This delightful Homemade Peach Ice Cream recipe is everything you need for a refreshing treat on a sunny day. Made with perfectly ripe peaches, this creamy and delicious ice cream will leave you wanting more. Say goodbye to store-bought ice cream and embrace the goodness of homemade desserts. With just seven simple ingredients and a few handy tips, you'll be on your way to creating peachy perfection in no time.
A Recipe Worth Sharing
Summertime is synonymous with cold desserts, and what better way to celebrate the season than with homemade ice cream? After receiving numerous requests for a fresh homemade peach ice cream recipe, I knew it was time to share my tried-and-true creation. Whether you're an ice cream connoisseur or a curious food enthusiast, this recipe is sure to satisfy your taste buds.
More Homemade Ice Cream Recipes
If you're craving more frozen treats, why not explore the world of homemade ice cream? From classic flavors like Vanilla Bean, Chocolate Peanut Butter, and Oreo to fruity delights like Blueberry, Strawberry, and Raspberry, the options are endless. Dive into the realm of Caramel Swirl, Butter Pecan, Coffee Toffee, and Black Forest ice cream, among others. Give in to your taste buds and indulge in the sweet symphony of homemade goodness.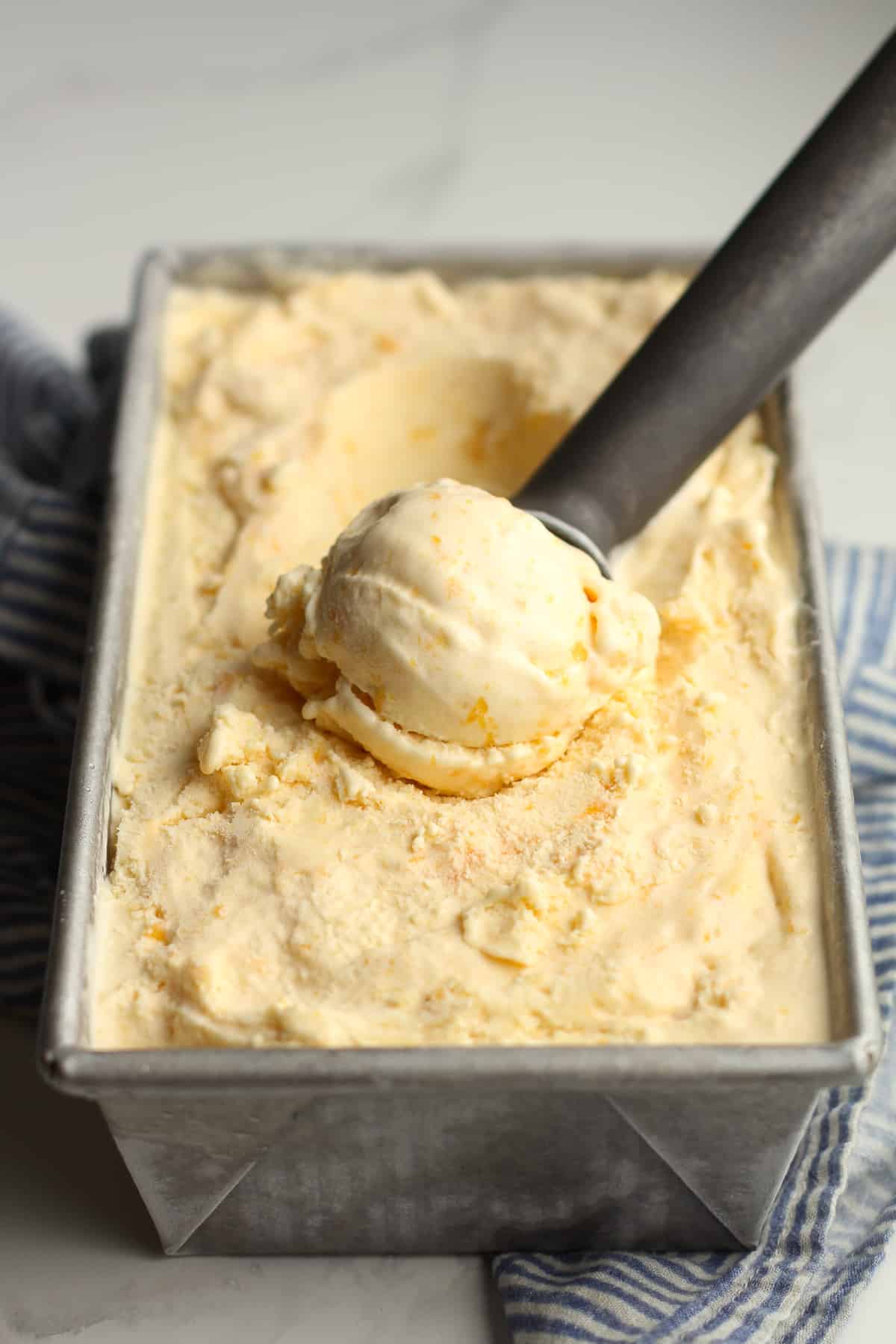 Reasons to Love this Easy Peach Ice Cream Recipe
ONLY SEVEN INGREDIENTS: This recipe is simple and achievable for any home cook. No complicated or hard-to-find ingredients here!
SEASONAL PEACHES: Capture the essence of summer by using perfectly ripe, juicy peaches. Their natural sweetness will elevate your ice cream to new heights.
SMOOTH & CREAMY: Striking the balance between pureed peaches and small peach pieces ensures a creamy texture that will melt in your mouth.
LEFTOVERS: Who doesn't love having a stash of homemade ice cream in the freezer? Treat yourself to a variety of flavors and savor the joy of indulgence whenever the craving strikes.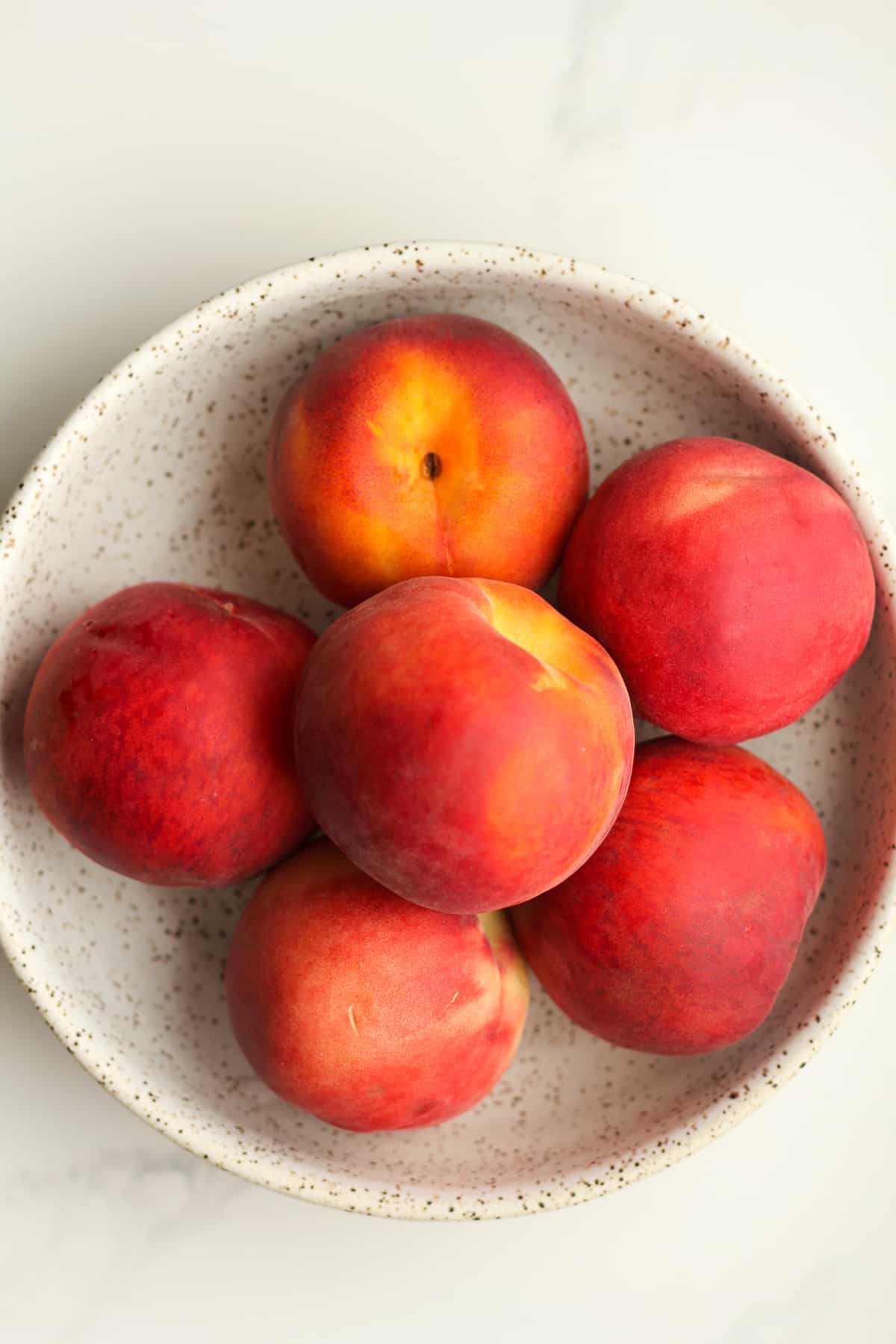 Ingredients for the Best Peach Ice Cream
To create this heavenly treat, you'll need the following simple ingredients:
Dairy: Heavy whipping cream and whole milk.
Eggs: Five egg yolks for richness and flavor.
Sugar: Just a cup and a fourth of granulated sugar.
Vanilla Extract: Opt for high-quality vanilla for the best flavor.
Fresh Peaches: Four medium-ripe peaches to bring that fruity goodness.
Salt: A pinch of salt to balance the sweetness.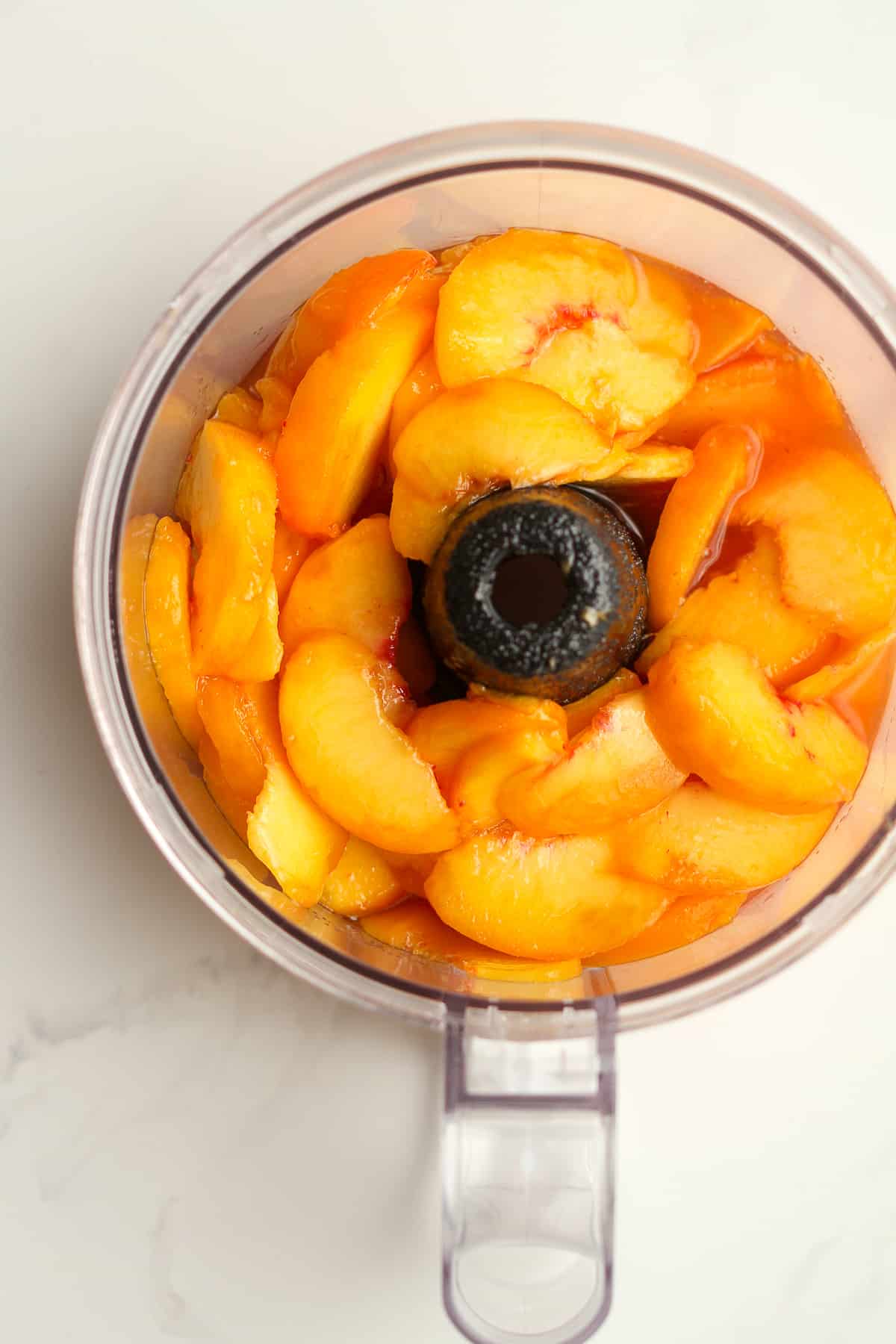 The Process Unveiled
Now that you have your ingredients ready, it's time to embark on the ice cream-making adventure. Here's a step-by-step guide to creating the perfect peach ice cream:
Boil: Bring a saucepan of water to a boil and submerge two peaches at a time for 30 seconds.
Quick Ice Bath: Cool the peaches quickly by placing them in an ice bath.
Peel: Easily remove the skin from the peaches using your fingers.
Puree: In a food processor, blend the sliced peaches with sugar to create a peach puree with small chunks of fruit.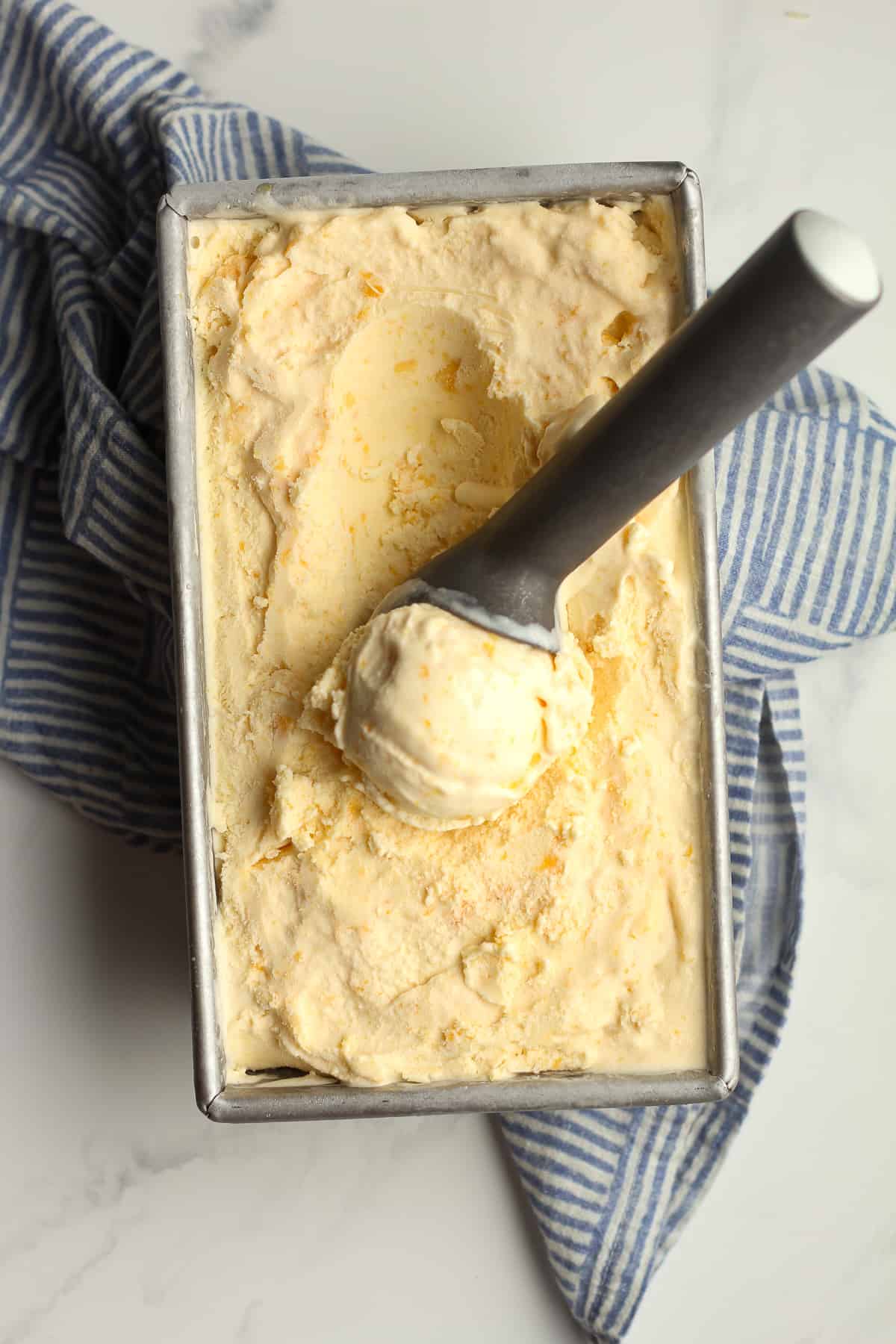 The Creamy Custard Base
Heat: Warm the whole milk in a small saucepan until it reaches 165 degrees Fahrenheit.
Whisk: In a separate mixing bowl, combine egg yolks and sugar, whisking well.
Temper: Slowly pour a cup of hot milk into the egg mixture, whisking vigorously.
Combine: Pour the tempered egg mixture back into the saucepan and heat until it reaches 165 degrees Fahrenheit.
Cool: Remove the cooked custard base from heat and let it cool. Refrigerate until ready to use.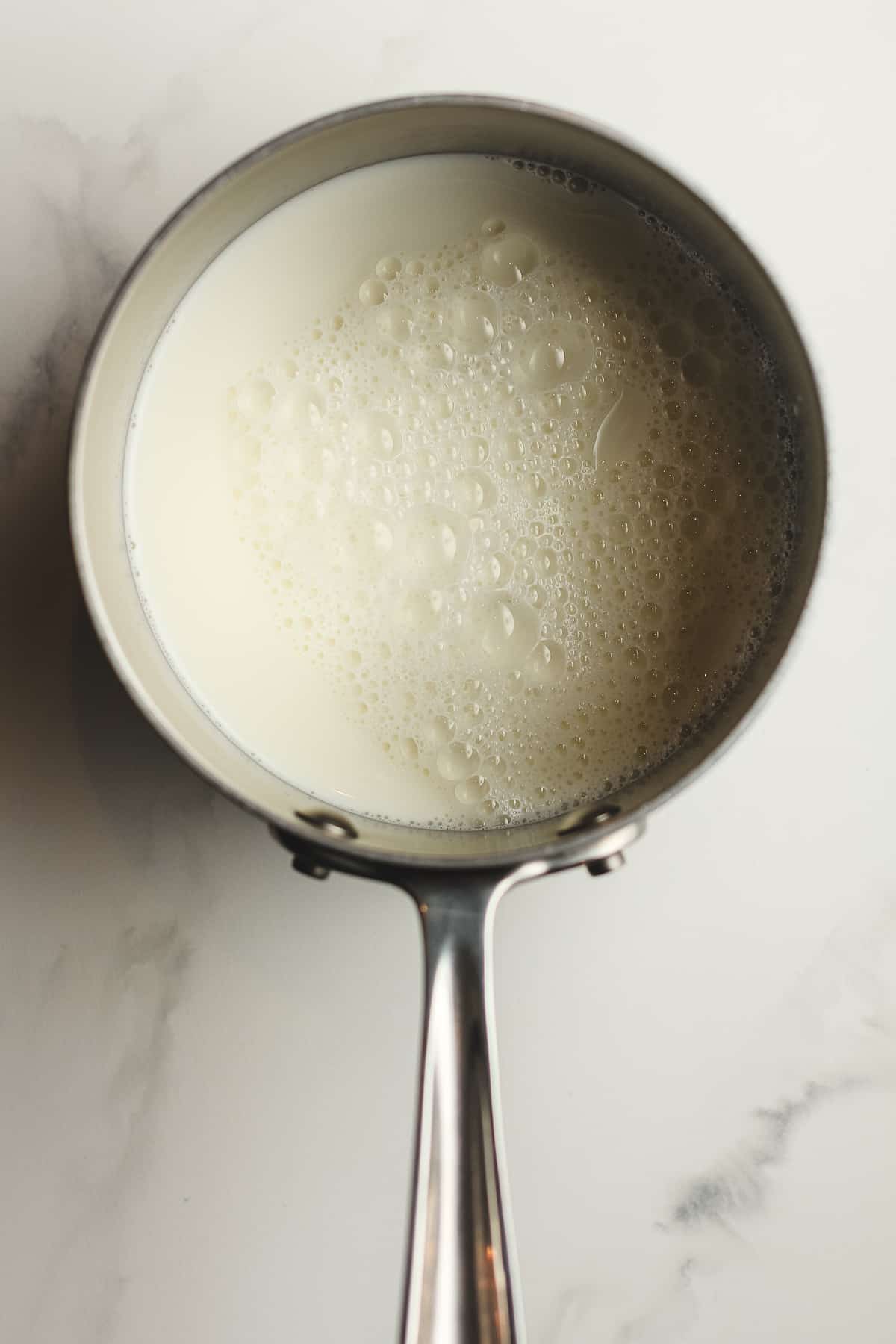 Churning and Freezing
Prep: If using a KitchenAid attachment, freeze the bowl in advance.
Combine: In a large measuring bowl, mix the cooled custard base, peach puree, heavy cream, vanilla extract, and salt. Cover and refrigerate.
Churn: Start the mixer before pouring in the liquid and let it churn until the ice cream reaches the desired consistency.
Remove and Freeze: Transfer the ice cream to a pan or freezer-safe container and freeze until it firms up.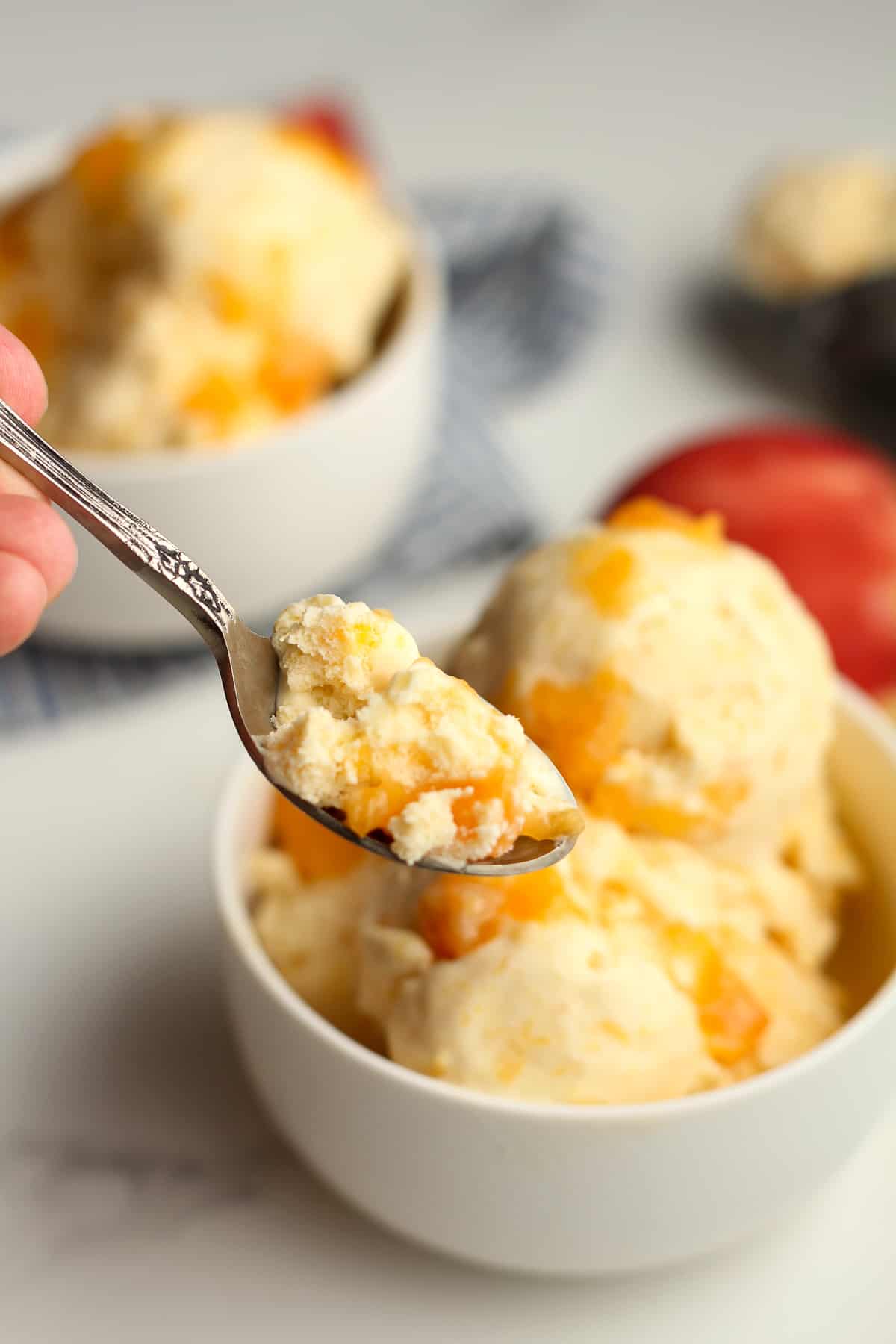 Peach Perfection in Every Bite
Enjoy the delectable delights of homemade peach ice cream at its finest. Indulge in the lusciousness of fresh peaches, the creamy custard base, and the blissful cold sensation on your taste buds. This recipe is just the beginning of your peachy culinary adventures. If you're craving more peach-infused goodness, try making an Easy Peach Galette, Puff Pastry Peach Tartlets, or Skillet Peach Cobbler. Let your taste buds guide you through a world of peachy possibility.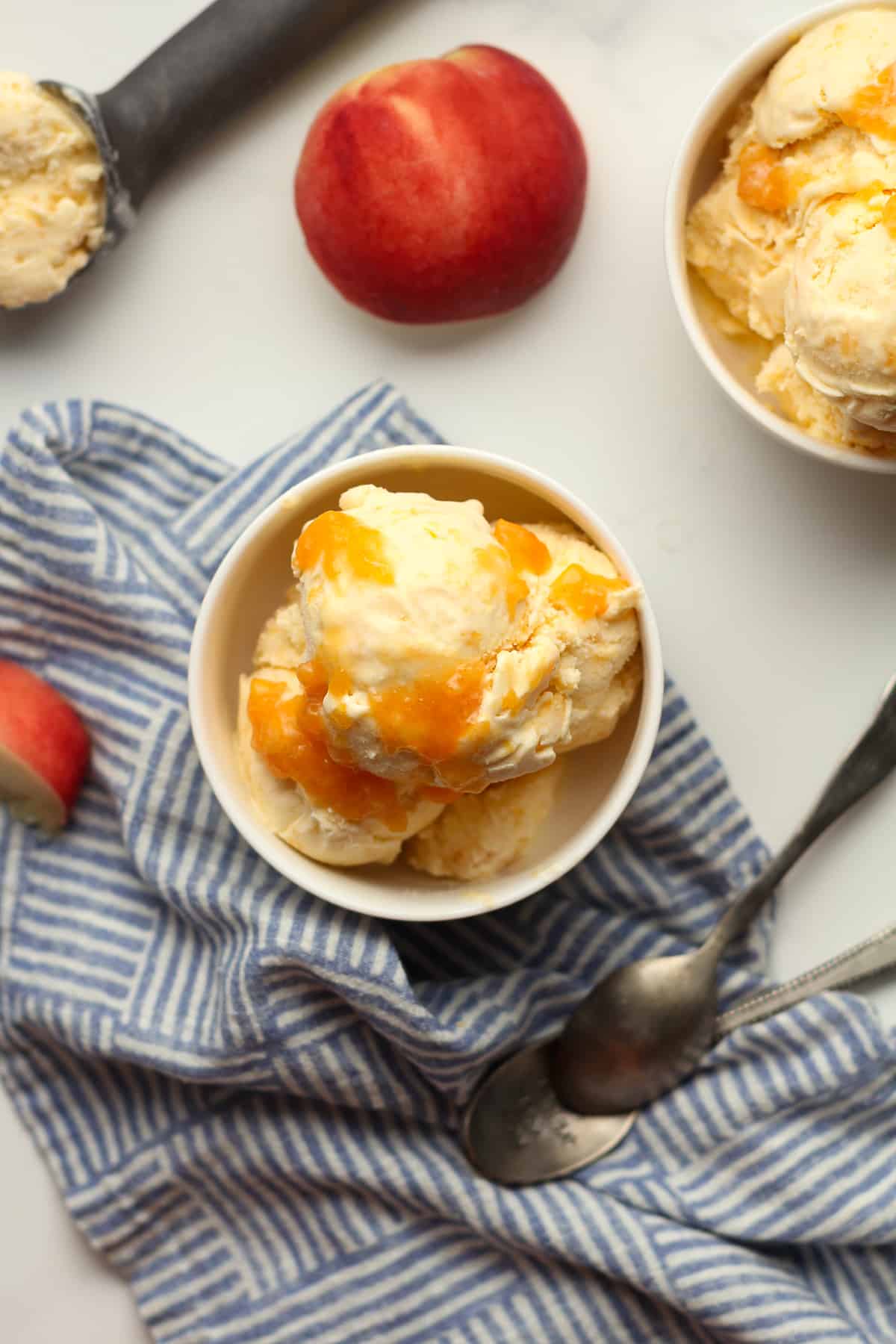 Let's Get Churning!
For the ultimate ice cream experience, equip yourself with the right tools. The KitchenAid 2 Quart Ice Cream Maker is the perfect companion for your homemade frozen creations. Its efficiency and ease of use make it a must-have in any ice cream lover's kitchen. If you prefer a different option, the Cuisinart 2-Quart Frozen Ice Cream Maker is another excellent choice. Complete your ice cream arsenal with the USA Loaf Pan, which comes in handy for storing your frozen delights.
Remember, your feedback is important to me. Please leave a comment and review on the blog so I can hear your thoughts. You can also connect with me on social media through my Facebook Page, Pinterest, and Instagram. Let's share the love of ice cream together!
Wrap Up with Farmer's Market Week Recipes
If you're craving more inspiration, check out the other incredible recipes featured during Farmer's Market Week. Explore breakfast delights like Glazed Peach Scones and Peach Pancakes, or discover starters and sauces like Air Fried Zucchini Fries and Bacon-Wrapped Pickles. Dive into side dishes like Air Fryer Brussels Sprouts and Honeyed Carrots with Citrus Basil Gremolata, or indulge in main dishes like Eggplant and Chickpea Fritters and Philly Style Pepper Steak. Finally, satisfy your sweet tooth with Apple Squash Quick Bread and Corn Ice Cream, among others.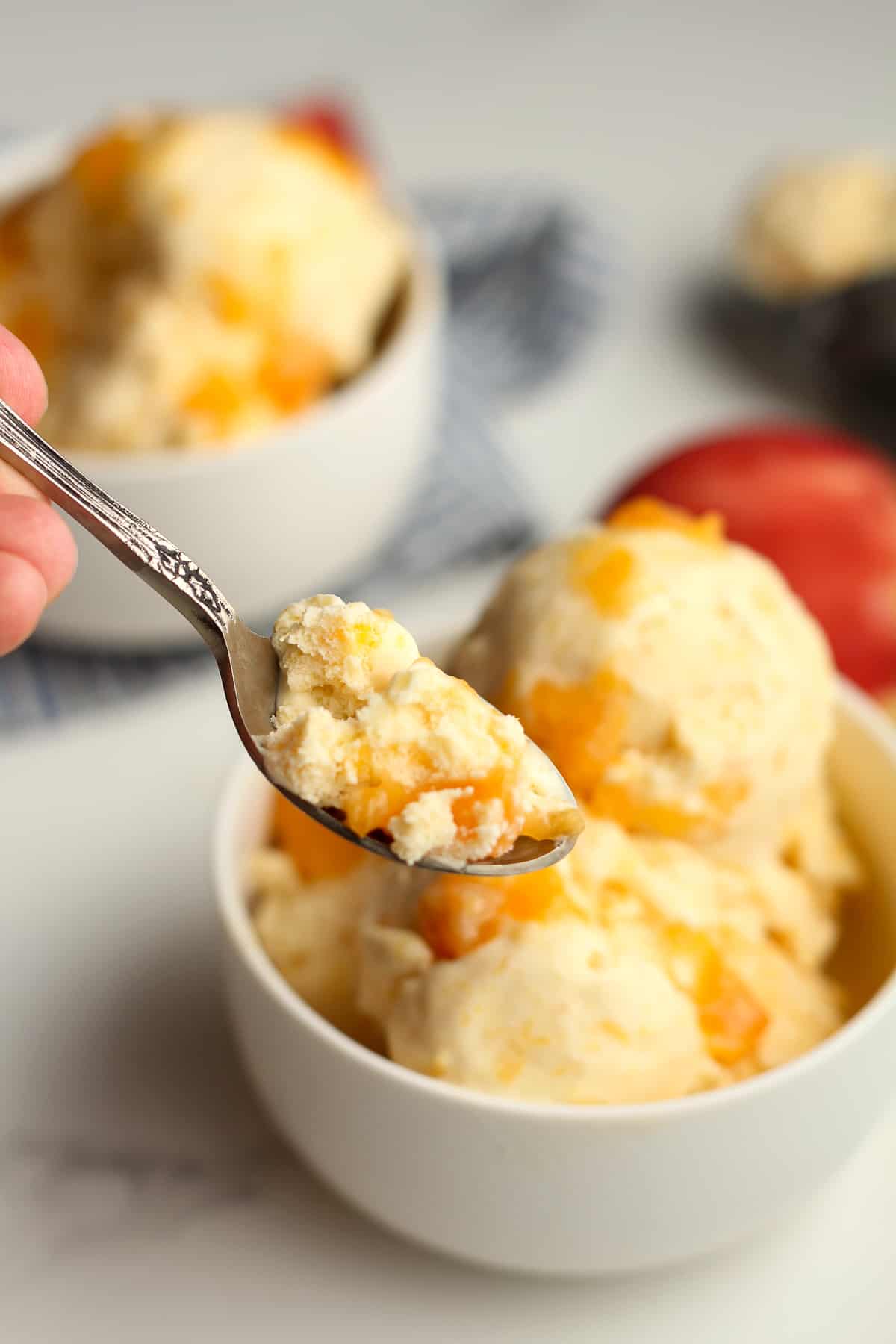 Get Ready to Party!
It's time to celebrate the joy of ice cream with your very own Ice Cream Party! Gather your loved ones, scoop up some peachy goodness, and savor the delightful moments together. Let the flavors of homemade peach ice cream transport you to a world of pure bliss. Cheers to summer and the simple pleasure of a frozen treat!
---
Disclaimer: This article may contain affiliate links. Although the price remains the same for you, I may earn a commission through these links. Your support is greatly appreciated.