My favorite adult milkshake is the Frozen Mudslide, hands down. The combination of Kahlua coffee liqueur, Baileys Irish cream, vodka, and ice cream is a summertime cocktail dream.
While you can absolutely enjoy a Mudslide on the rocks, some days call for a frozen alcoholic treat.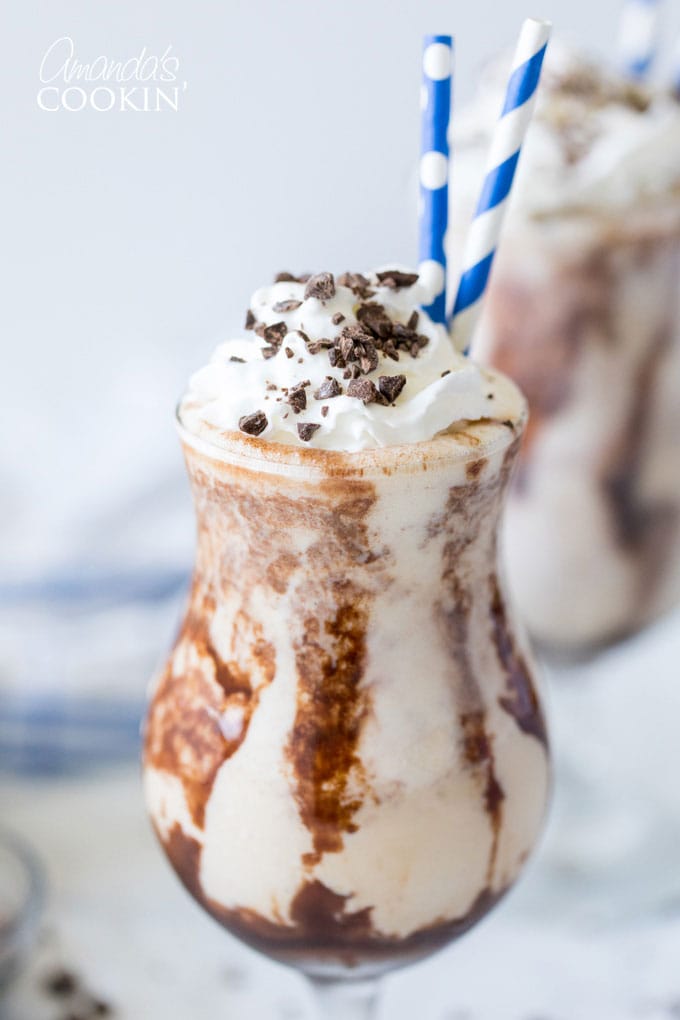 Frozen Mudslide Recipe
Imagine it's a hot summer evening and you want a drink, but it's humid and sticky outside. What's the first thing that comes to mind? Certainly not a glass of Cabernet, which is my go-to evening drink. No, you want something cooling and delicious and decadent.
Also read: Frozen Chocolate Mudslide Recipe | Trisha Yearwood – Food Network
Enter the Frozen Mudslide. You don't have to go to the bar, you can easily make one (or two or three!) at home. While the recipe calls for vanilla ice cream, this cocktail is equally amazing with chocolate ice cream or coffee flavored ice cream. Pick your poison.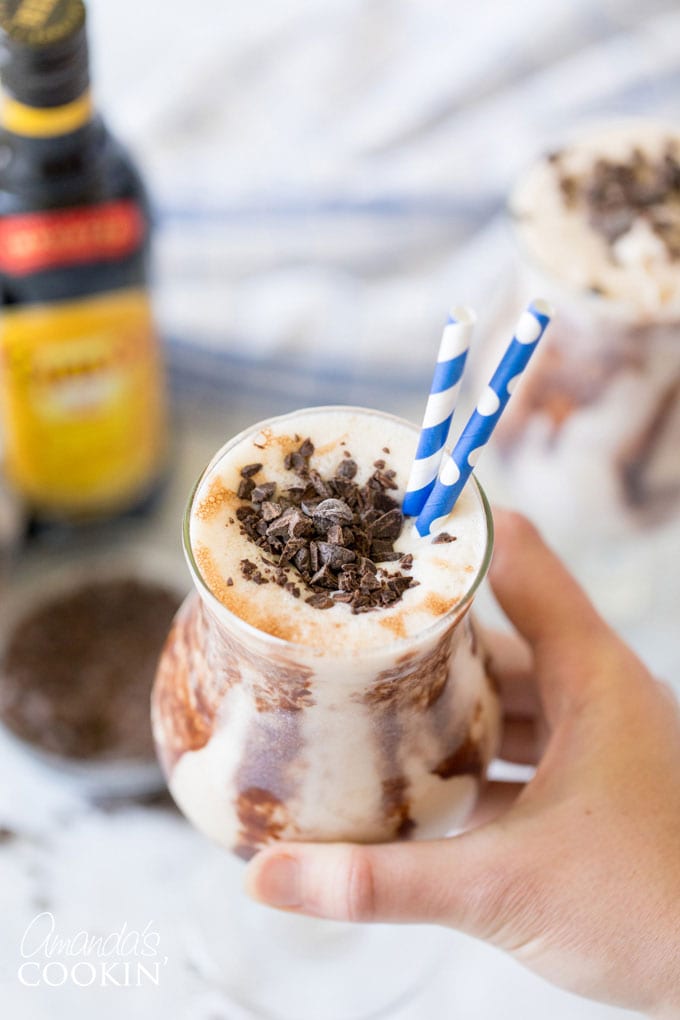 What is a Frozen Mudslide Drink Made of?
Ice cubes, not crushed ice. Why is this important? Because you want the ice to stay frozen until you are ready to blend, and crushed ice will start to melt almost immediately.
Regular vodka is called for in this recipe, but vanilla or whipped cream flavored vodkas would be amazing too. If you have a real sweet tooth, try caramel vodka!
Coffee liqueur is needed to make a Mudslide. I use Kahlua but there are certainly other brands, so use your favorite.
I use Baileys Irish cream, but again use your favorite brand.
Vanilla ice cream is the go-to, but chocolate or coffee ice cream are equally delicious and each will add a different flavor element!
Chocolate syrup is used to drizzle inside the glass. While you can certainly skip this step, I feel it's part of the experience.
Chocolate shavings are used for garnish and certainly optional, but definitely pretty.
You can add whipped cream on top. I mean honestly, if you're concerned about calories at this point, maybe you should have a carrot instead.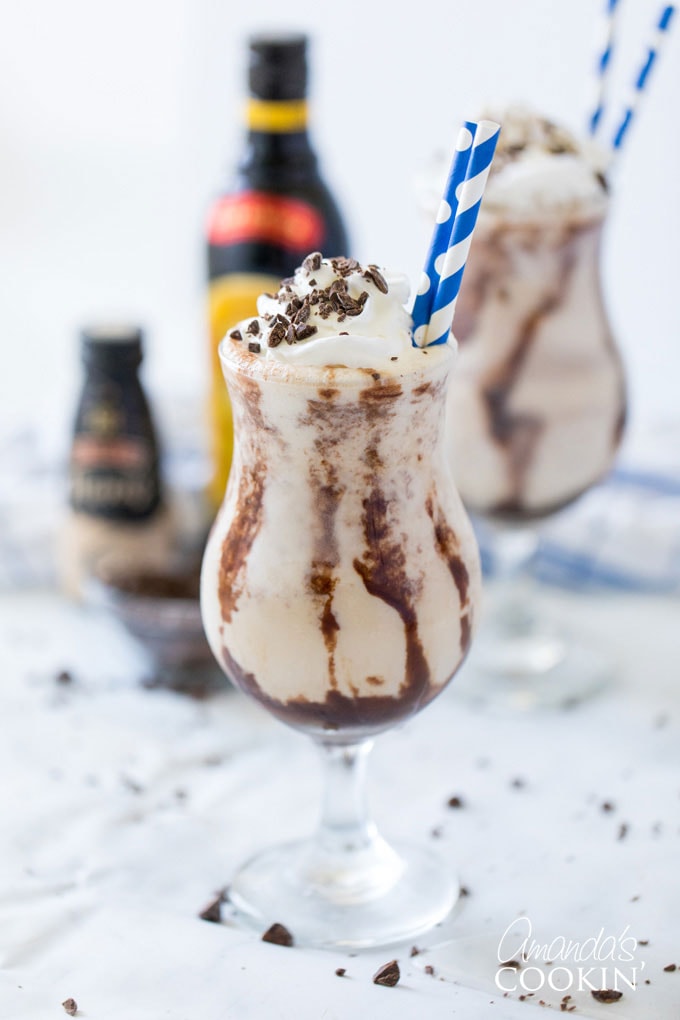 Helpful kitchen tools:
Use a quality blender, one that can easily crush ice cubes.
A jigger is helpful for measuring the alcohol, or you can use this handy measuring glass.
An ice cream scoop for measuring out that frozen amazingness.
Hurricane glasses are super cool and dessert-looking. You can use tall glasses like Collins or highball or even glass mugs or mason jars!
If you are going to use straws, please use earth friendly straws rather than plastic.
How to Make a Frozen Mudslide
Combine the ice cubes, vodka of your choice, coffee liqueur, Irish cream, and preferred flavor of ice cream in a blender.
Also read: Frozen Mudslide – Insanely Good Recipes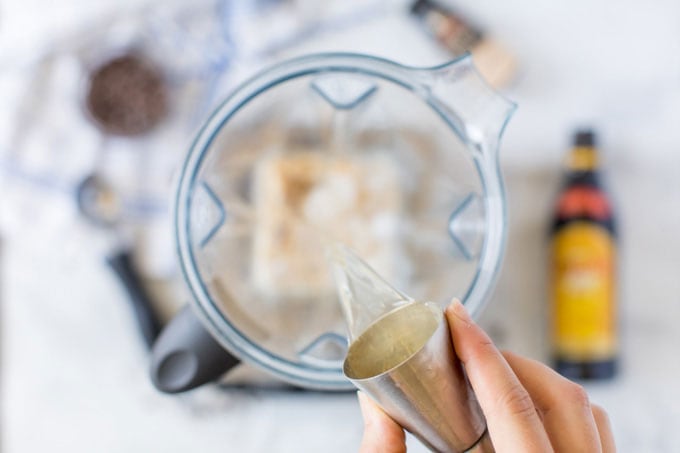 Blend everything until nice and smooth.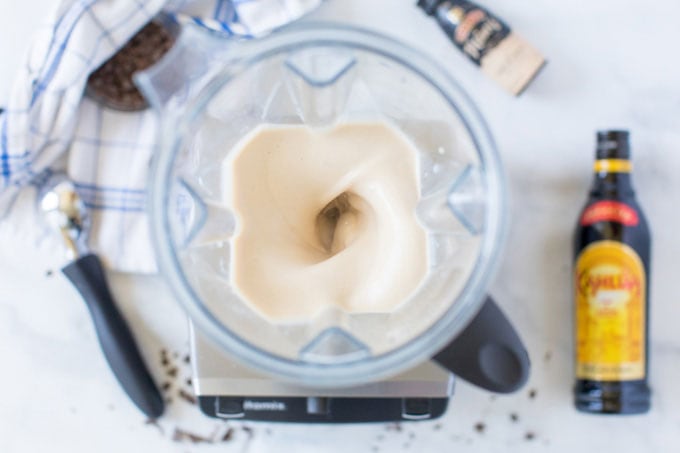 Drizzle the chocolate syrup around the inside of your glass. This is the wow factor, so don't skip it.
Pour the contents of your blender into the chocolate coated glass. Top with chocolate shavings and whipped cream if you like. I definitely do.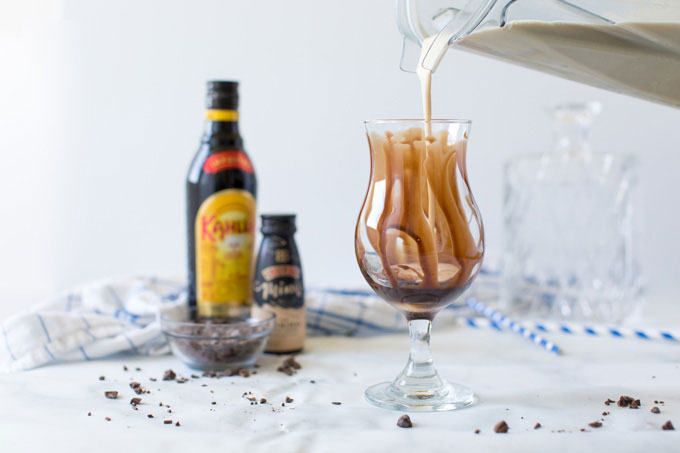 How many calories are in a Frozen Mudslide?
First off, let's be clear here. This is not a diet or low carb cocktail. It's an indulgent grown-up milkshake. And just so you know, the nutrition information listed here does not include garnishes.
Also read: Boozy Kahlua Frozen Mudslide – LemonsforLulu.com
That said there are 665 calories and 67 carbs in a Frozen Mudslide. Happy now? Stop beating yourself up and just enjoy one. It's not like you're drinking this everyday… right?
You can actually reduce the calories by either eliminating the ice cream along with about 410 calories, or reducing the number of scoops used. This calculation is assuming you are using basic vanilla ice cream. You can use frozen yogurt or light/lower calorie ice cream to reduce the calorie count as well.
Hope you enjoy this delicious, decadent frozen cocktail!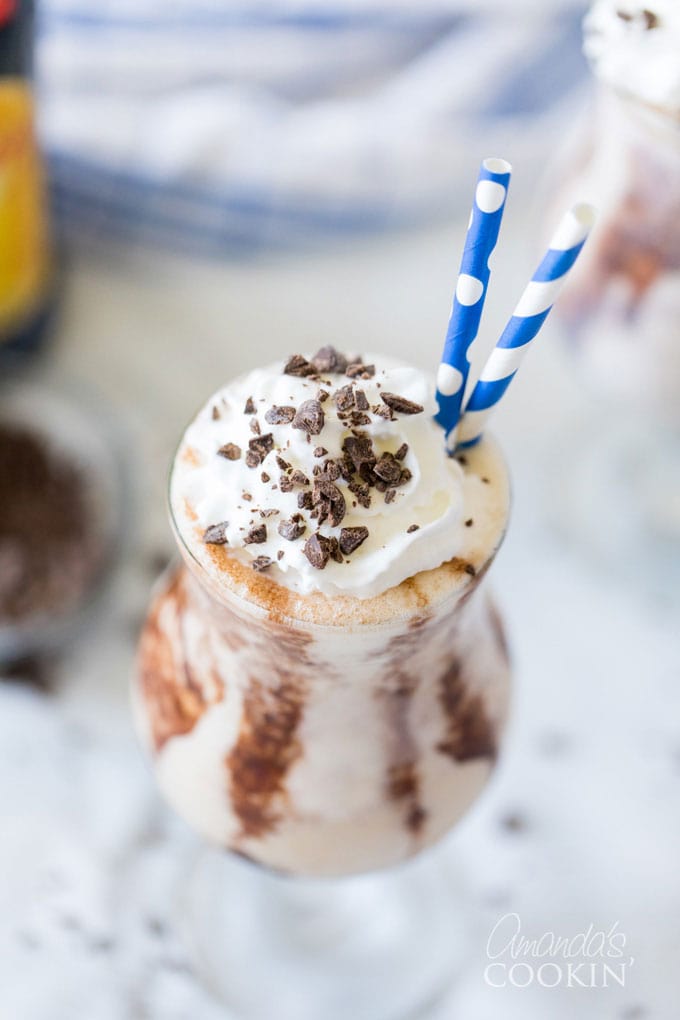 More Summer Cocktails
The famous Strawberry Margarita is another blender drink you can indulge in this summer.
One of my most popular summertime drinks is this amazing Pineapple Rum Slush!
Seriously what summer would be complete without the Pina Colada or a Sex on the Beach?
Here are over 35 summer cocktails for you to enjoy!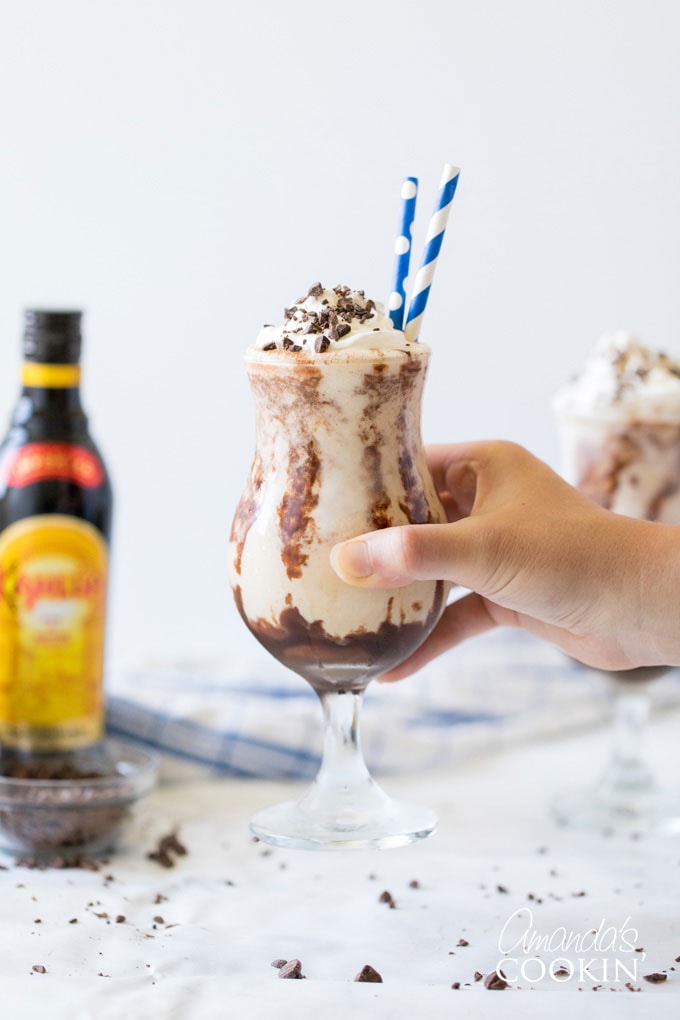 Through this article, we hope to help you understand Mudslide recipe with ice cream