Here are the best information about How to make deep fried ice cream voted by readers and compiled and edited by our team, let's find out
Our fried ice cream recipe is one that you are going to save to make over and over again every summer. It is simple to make, creates almost no mess, and is a big-time crowd pleaser.
This post is sponsored by Danish Creamery but all opinions are our own.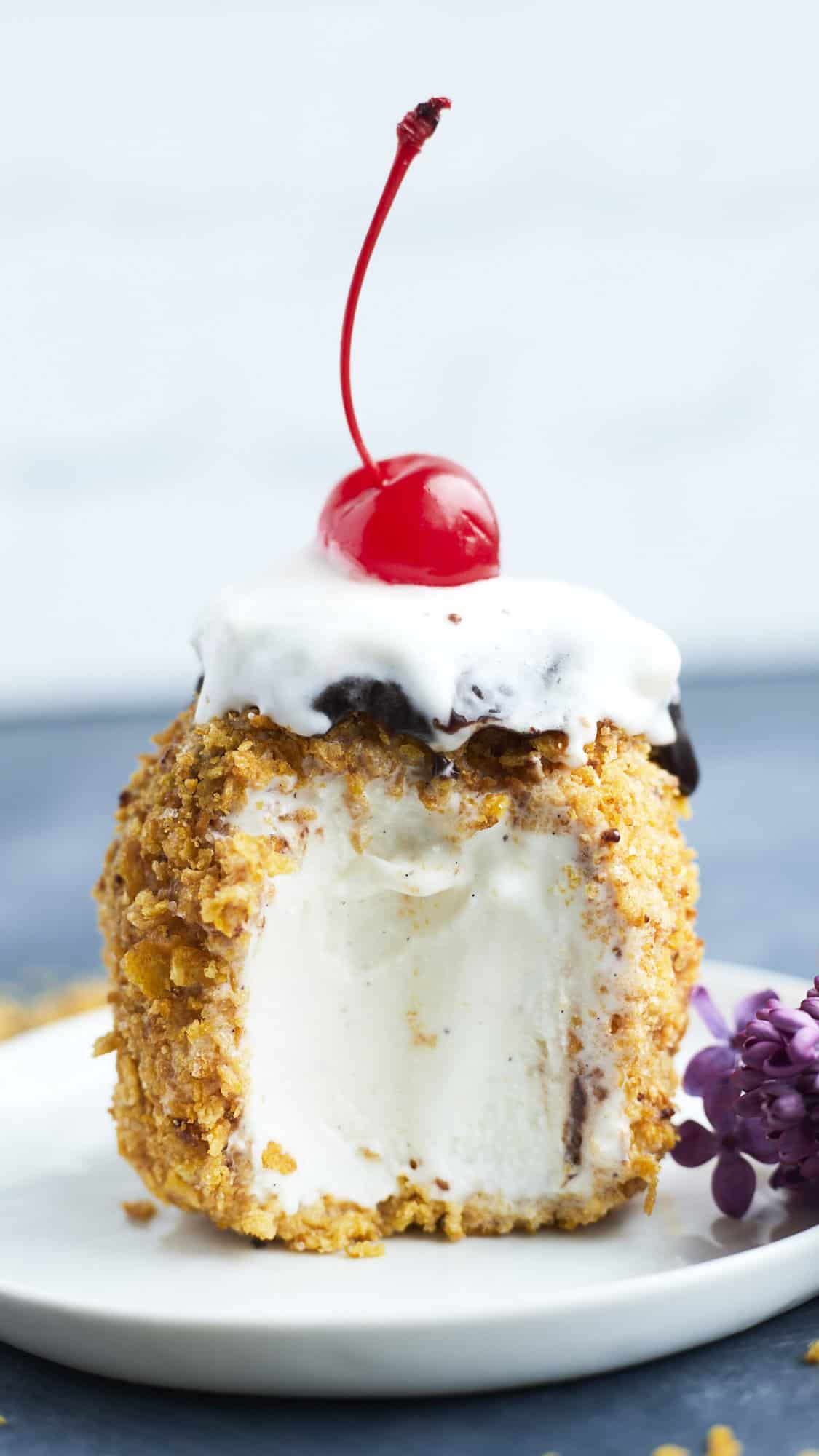 How to make the perfect fried ice cream
To get the perfect flavor and texture for our corn flake crust, we use Danish Creamery butter.
This butter is rich and creamy, thanks to a recipe that has been around for over a century! Danish Creamery butter consists of just pure sweet cream and sea salt. The signature thick texture comes from the Danish churning process that they developed in 1895. It really takes this recipe up a level!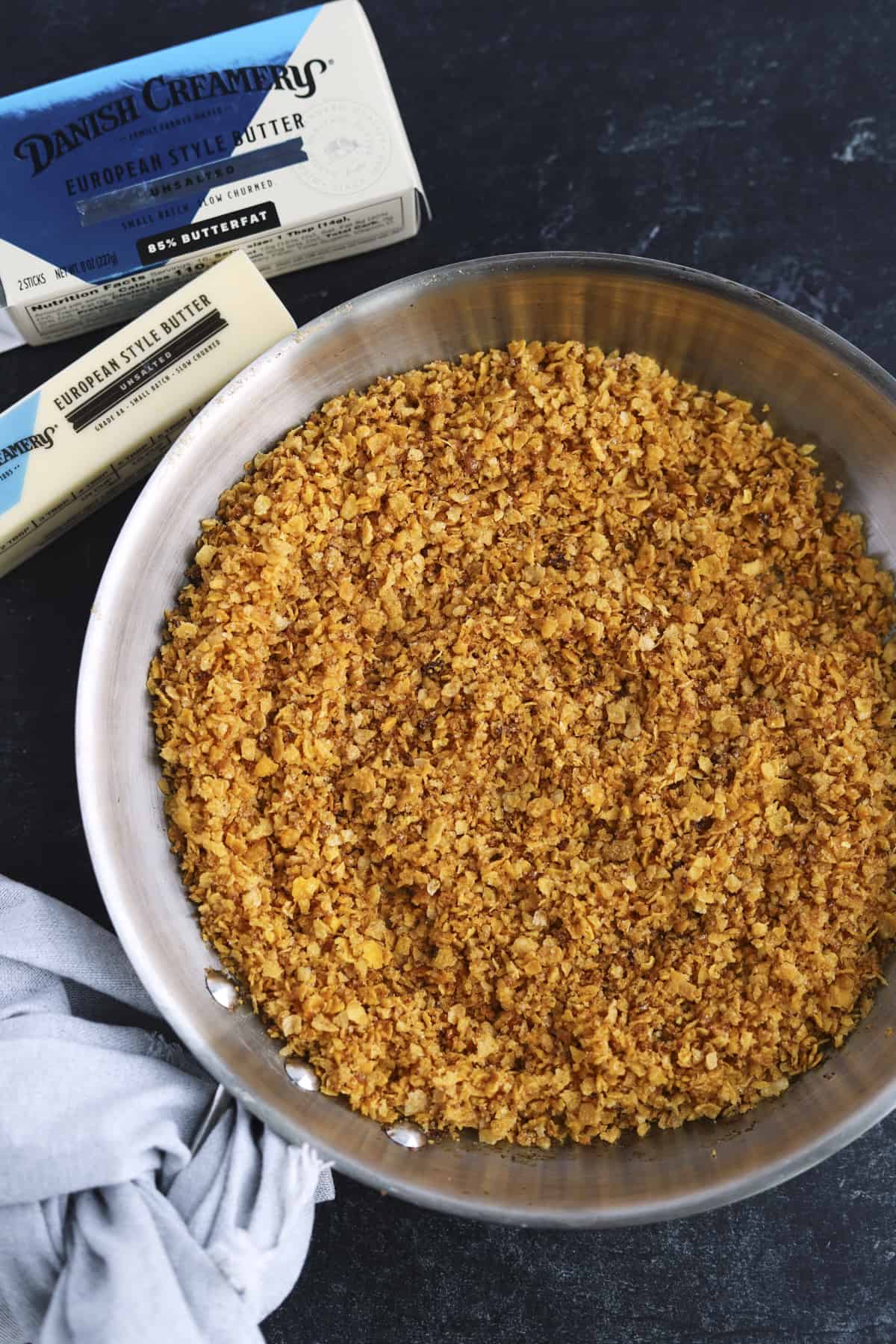 Do I need a deep fryer to make fried ice cream?
The beauty of this recipe is that you do not need any appliances to make our delectable fried ice cream. You read that correctly! Our fried ice cream delivers on that crunchy, indulgent outer layer without all the grease.
Our secret to a mess-free fried ice cream dessert is that we fry the crust separately! It helps to keep the ice cream extra cold, instead of making it a soupy mess. And you only need to use a skillet to pan fry them!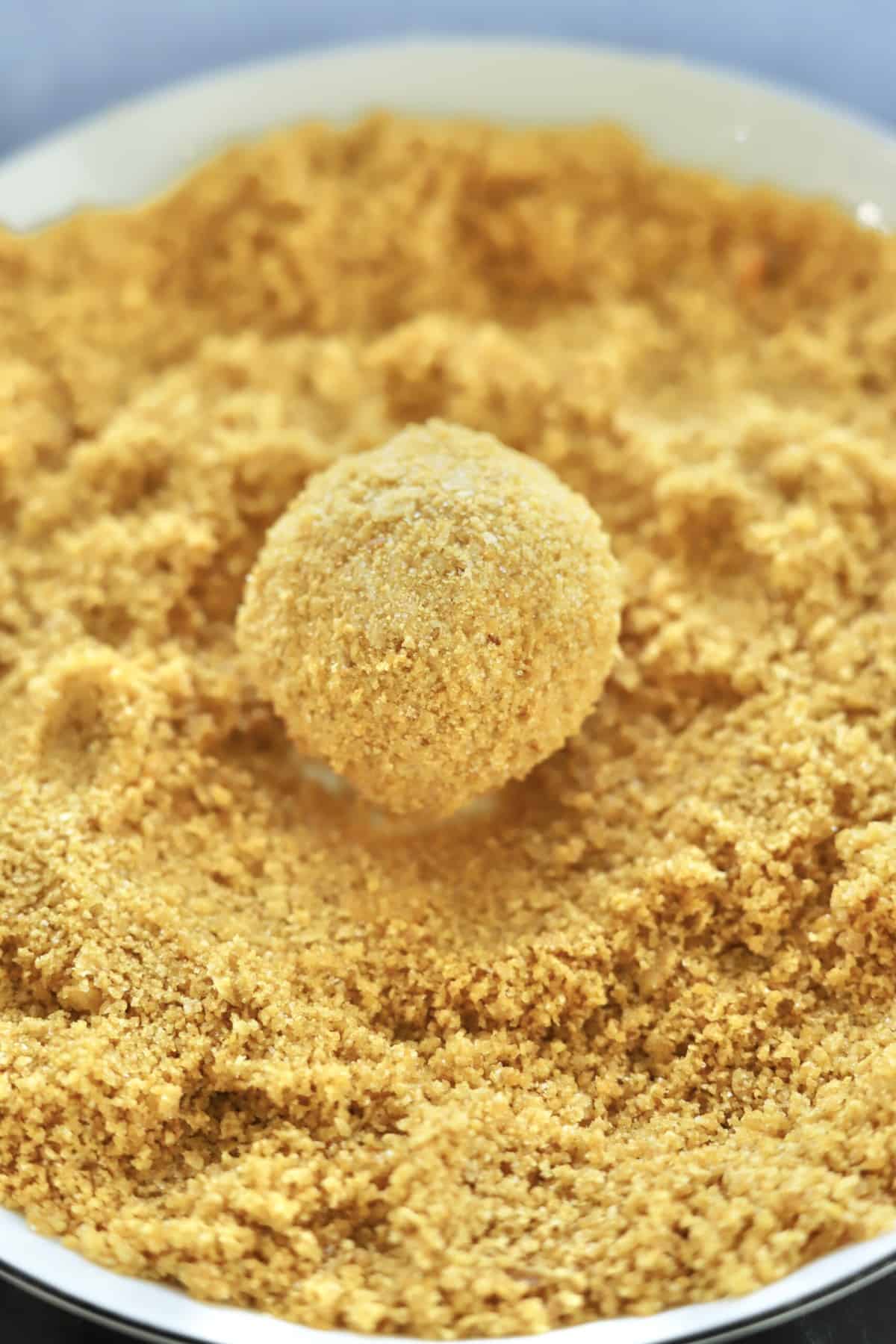 How to make fried ice cream
Use an ice cream scooper to create balls of your favorite ice cream. Scoop them onto a parchment-lined baking sheet.
Pop the ice cream balls in the freezer for at least 15 minutes to help them firm up.
While the ice cream balls are chilling in the freezer, melt Danish Creamery butter in a skillet or pan over medium heat.
Toss crushed corn flakes, cinnamon, sugar, and salt into the pan. Cook this mixture for about 3-5 minutes, stirring constantly. You want it to get slightly toasted and turn a golden brown.

Note: it is super important to stir the entire time so that the corn flake mixture doesn't stick to the pan and burn.

Remove the pan from the heat and pour the corn flake mixture into a shallow bowl. Set this aside to cool.
Once the ice cream balls are chilled and the fried corn flakes are cool, get ready to make your fried ice cream! Roll the ice cream balls into the corn flake mixture until it is fully coated.
Serve with your favorite ice cream toppings!
How to serve fried ice cream
There are loads of ways to serve fried ice cream! Our personal favorite is the classic chocolate syrup, whipped cream with a cherry on top. But here are some other topping combos that are absolutely delish!
A peanut butter drizzle and oreo crumble topping are a match made in heaven for this fried ice cream. Anyone remember the iconic Parent Trap scene with this yummy combo?!
Whipped cream combined with any type of chocolate morsel is a great way to add texture to fried ice cream. We like m&ms, bunch a crunch, and even plain chocolate chips!
A fresh fruit compote or fruity syrup is the best way to make this dessert extra sweet. Even a fruit jam or jelly could be tasty depending on what type of ice cream you choose.
Can I store fried ice cream or make it in advance?
Due to the nature of this recipe, we do not recommend storing fried ice cream or making it in advance. Because of the shape of the ice cream balls, it is more susceptible to freezer burn. The fried corn flakes also do not maintain their texture when exposed to the cold of the freezer and will get soft.
If you want to make fried ice cream for a party or gathering, we have a tip for you! Scoop your ice cream balls and chill them in the fridge the morning that you want to serve them. Make the corn flake mixture and set it aside on the counter. Later that day, you will have what you need to quickly roll up some fried ice cream!
While this method works best when you prepare them the same day, you actually can do this 24 hours in advance as well. If you make it any further in advance, though, you do run the risk of freezer burn.
Other delicious desserts similar to fried ice cream
If you loved our fried ice cream recipe, then you will definitely love these crunchy-on-the-outside, creamy-on-the-inside desserts:
Our Strawberry Cheesecake Chimichangas are an absolute flavor BOMB!! All you need is just a handful of ingredients and an air fryer and you are on your way to deliciousness.
Atayef with Whipped Cream and Pistachios may not sound familiar to you, but it is a scrumptious Middle Eastern dessert. It is a simple dish, composed of an outer layer made from a batter similar to a pancake and a creamy filling. We always top it with crushed nuts and/or simple syrup!
If you love the crunchy outer layer of this fried ice cream, then our S'mores Roll Ups are perfect for you. You do not need a fire to make this amazing fire-side dessert!
Zeppoles may not have a cream filling, but they are just too good and deserve a spot on this list. You can top them with nutella, like we do in this recipe, or serve it with your favorite topping
For a cool summer drink try this Copycat Starbucks Cookies and Cream Frappuccino