Here are the best information about Coffee oreo ice cream voted by readers and compiled and edited by our team, let's find out
In the shadow of Sterling Memorial Library's stacks, nestled among Mory's, Toad's Place, and Yorkside, the warm red glow of a neon ice cream cone illuminates the window it hangs in. There, on bustling York Street, Ashley's Ice Cream has found its home in New Haven. Touted as a must-have among alumni visiting campus, their signature Coffee Oreo flavor has earned its place among other favorites like Claire's Lithuanian coffee cake and Atticus' black bean soup.
If anyone knows ice cream, it's Nan Rohrer '96, who spent her childhood growing up on a dairy farm. "I love Coffee Oreo and have never found a comparable one in all of my ice cream travels," Rohrer said. "We're huge ice cream people, like ice cream at every meal."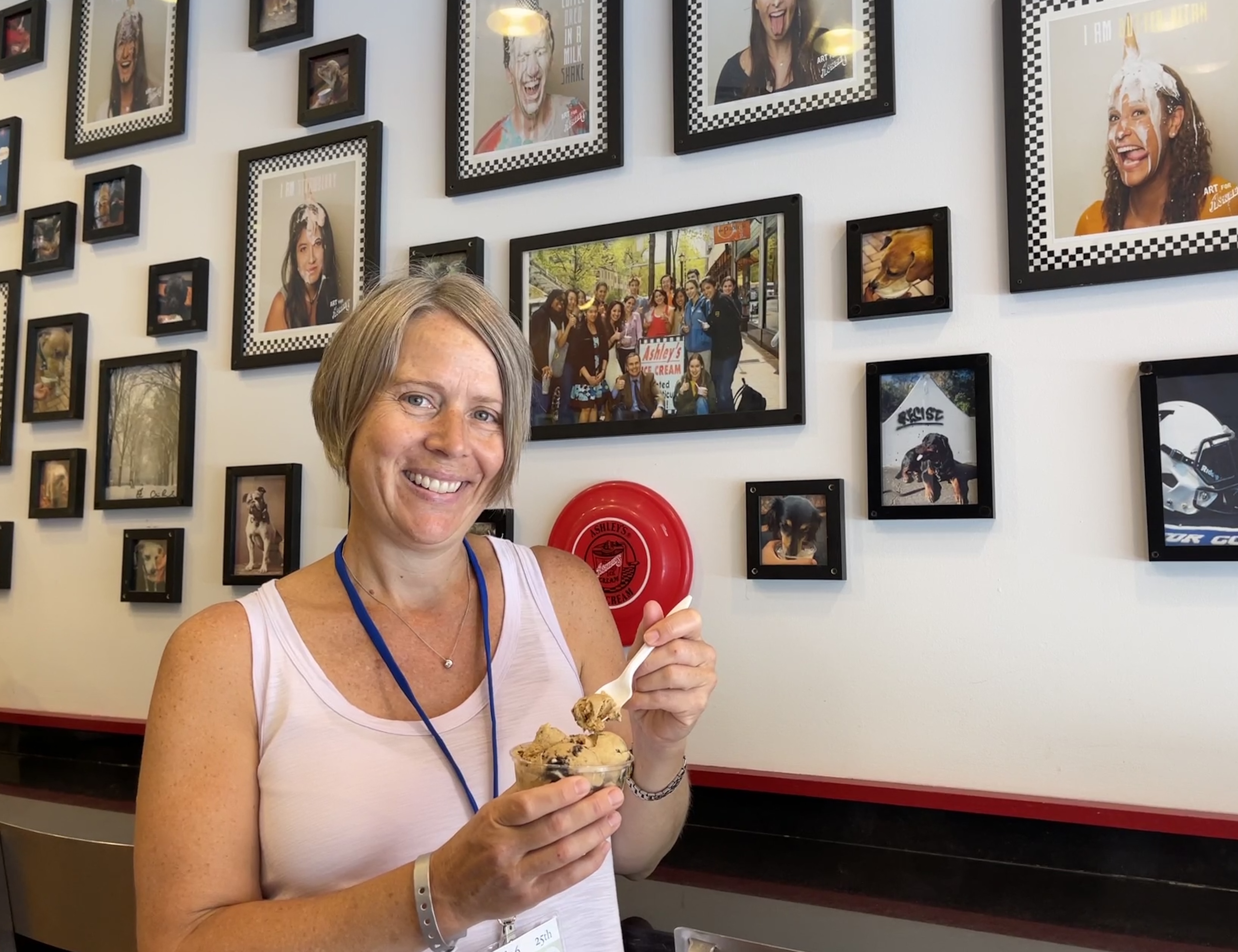 Rohrer first discovered Coffee Oreo when her older sister began studying at Yale. During one visit, her family explored New Haven with a friend named Ashley. Destiny struck when they stepped inside the ice cream parlor of the same name.
"Where we were from, they didn't have Ben and Jerry's. There was no Coldstone or any of these," said Rohrer. Upon seeing Coffee Oreo written on the board, "it was like, oh my gosh! We all love coffee and we all love cookies."
When Rohrer later came to campus as a student herself, her room in Trumbull College included a tempting view of Ashley's.
Lizzie Rosenthal '99 loved the flavor so much, she celebrated her graduation by bringing her whole family to sample it. "Ashley's Ice Cream is so intertwined with Yale — as much as Claire's Lithuanian coffee cake — those were the sweet treats of my college years," Rosenthal said.
But what exactly makes that flavor pairing so special? Rosenthal thinks the key is in the cookie choice. "The crunchy cookie chocolatey-ness that the Oreos add to the coffee ice cream gives it the perfect balance in a way that I don't think chocolate chips do," she said.
Ashely's co-owner Brian Anderson knows that there is magic behind the ice cream. "We do a lot of coffee variations, but Coffee Oreo is still our number one flavor," he said.
"Every day there's people that come in here and they stare at that board," Anderson continued. "They say, 'I'm trying to try something new, but I know I'm going end up with my favorite.' And in my head, I already know they're going say Coffee Oreo."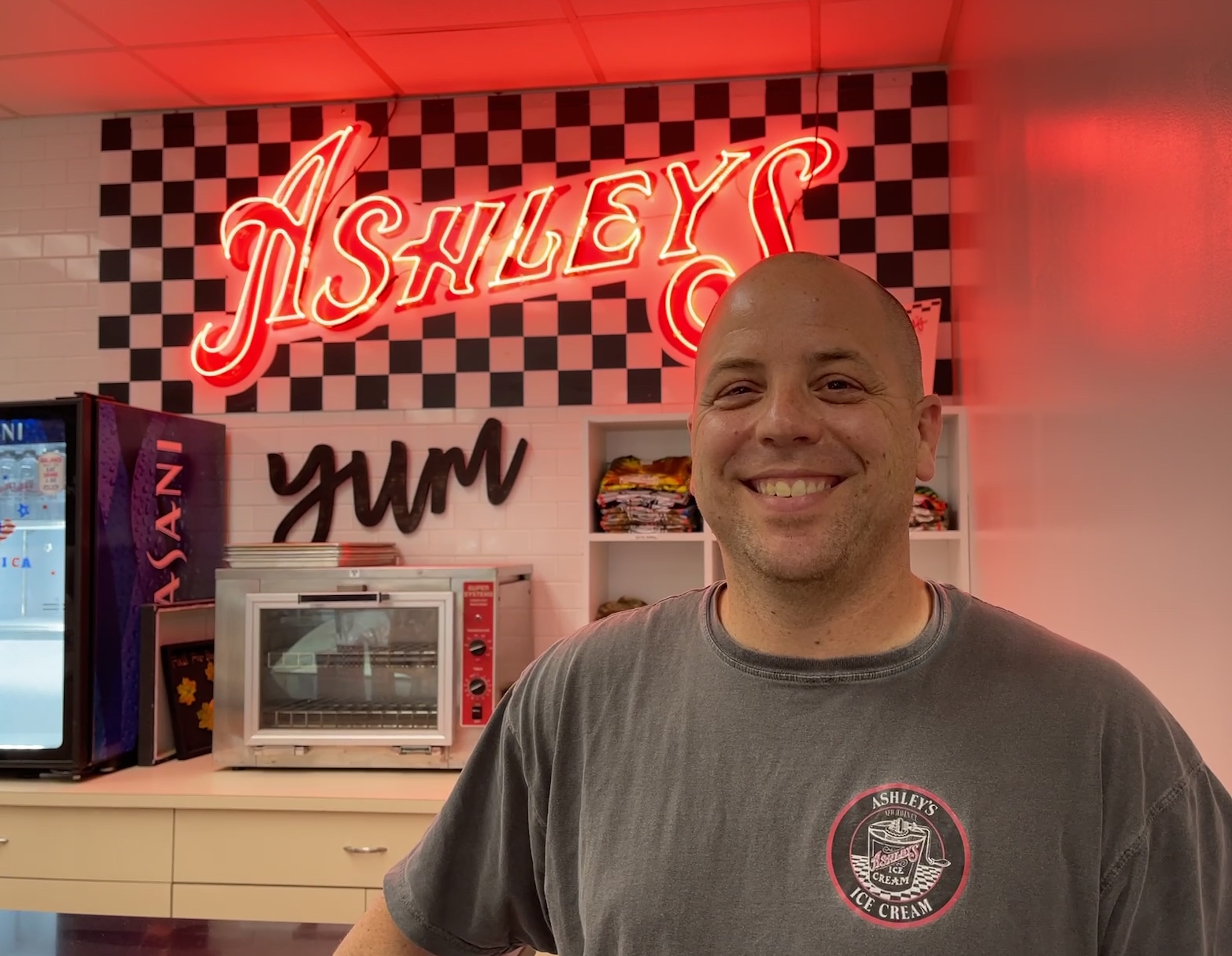 But how did this standout flavor come to be? Anderson suggested fans might have the happiest of mishaps to thank, having thought that employees accidentally loaded crushed Oreos into a coffee ice cream base mid-batch.
But, while it is true that some of Ashley's beloved flavors began as accidents, Coffee Oreo was the genius invention of Joshua Karlin, one of the original co-founders of Ashley's.
"I loved Oreo ice cream and I loved coffee ice cream as well. In what surely was a divinely inspired moment, I decided to combine the two," Karlin said. "It was not a mistake. It was intentional. And it was fabulous."
Perhaps part of the magic is the exact coffee used to formulate the flavor. Rumors abound among alumni that the recognizable taste might be Willoughby's House Blend. "We have used Willoughby's coffee to make coffee variations like our Kona flavor. But our daily Coffee Oreo? That is a closely guarded secret," Anderson said. "But, it is caffeinated!"
Ashley's hasn't always been a New Haven staple. Named after Ashley Whippet, a dog known for her frisbee-catching abilities, the first storefront officially opened in 1979 and was originally located on College Street. It wasn't long after that the York Street location, now the New Haven flagship store, opened.
Jeanne Devine '72 completed her studies before either location opened, giving her all the more reason to sample Coffee Oreo when she returned to campus for her 50th reunion.