Donutz on a Stick, situated on the Duck Boardwalk behind Dockside Seafood, is not your ordinary breakfast and dessert shop. It offers a tantalizing array of treats that will leave you craving for more. Whether you're a donut fanatic or an ice cream enthusiast, this place is a paradise for your taste buds!
A Symphony of Flavors on a Stick
The highlight of Donutz on a Stick is undoubtedly their hot and made-to-order donuts on a stick. With over 35 different toppings to choose from, these delectable treats will simply melt in your mouth. And if you're gluten-free, worry not! They also have limited quantities of gluten-free donuts available daily, so you won't miss out on the fun.
But that's not all! Donutz on a Stick also offers a wide variety of homemade, tastefully twisted soft serve ice cream in nine delightful flavors. From frozen yogurt and sorbets to hand-dipped and homemade ice cream, there's something for everyone in the family. You can even mix and match nostalgic candies to create your own personalized masterpiece.
Experience the Carnival by the Beach
Donutz on a Stick is more than just a dessert shop – it's a family-run business that believes in serving everyone, regardless of their dietary restrictions. David and Stephanie, the founders of Donutz on a Stick, started their journey in 2014, bringing their love for donuts and ice cream to beachgoers.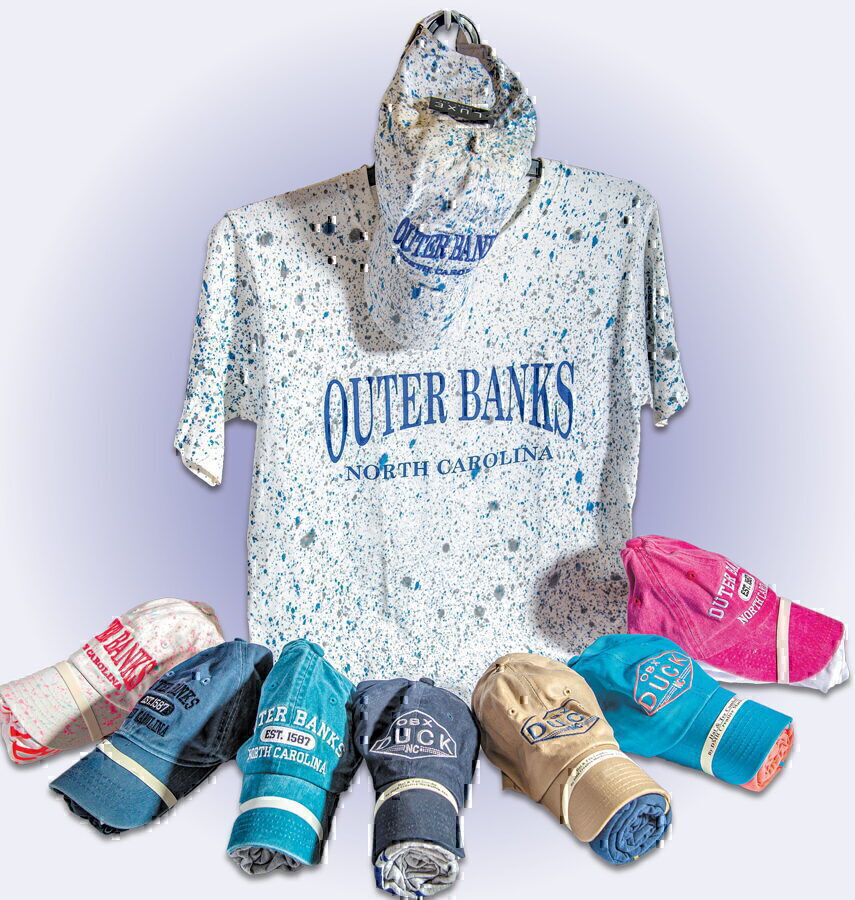 Realizing the importance of catering to all customers, the Williams family got creative and introduced a range of allergy-friendly options. A highlight of their menu is the gluten-free donuts, which have become incredibly popular. With over 1,000 gluten-free donuts served daily, it's essential to call or stop by in advance to reserve them.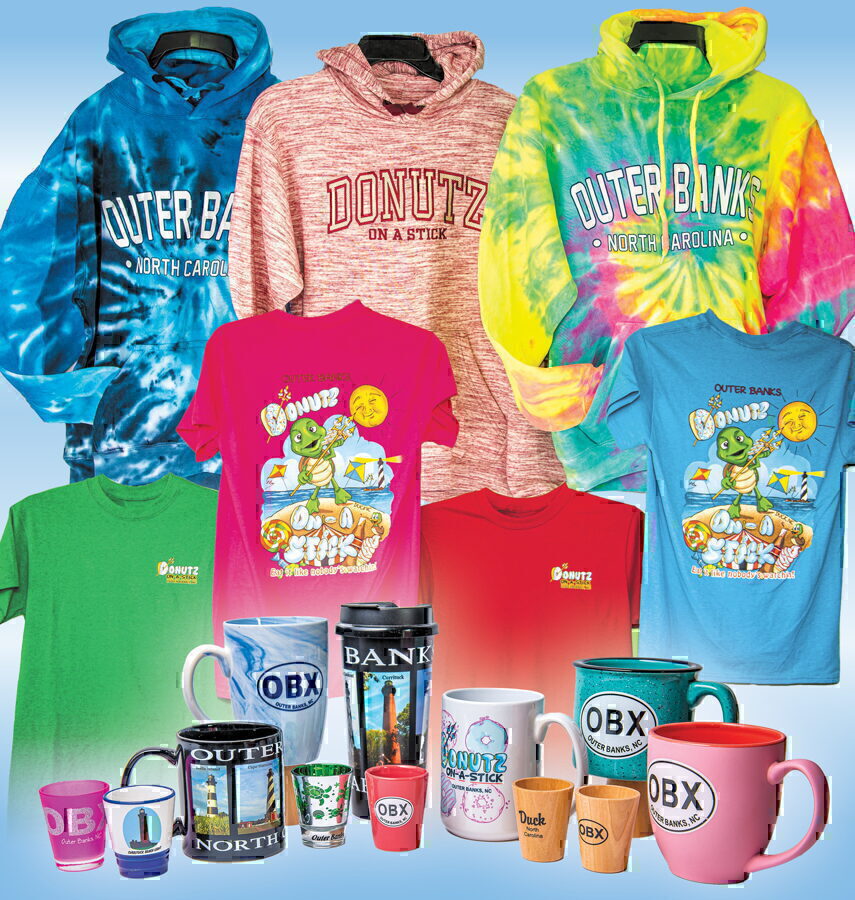 Apart from the gluten-free options, the Williams family has also come up with unique creations. Christian, one of the Williams children, invented the mouthwatering donut milkshake. This enchanting concoction blends hot and fresh cooked donuts into a creamy milkshake, topped with another donut for that picture-perfect touch. And who knows what dessert baby Atlas will create in the future?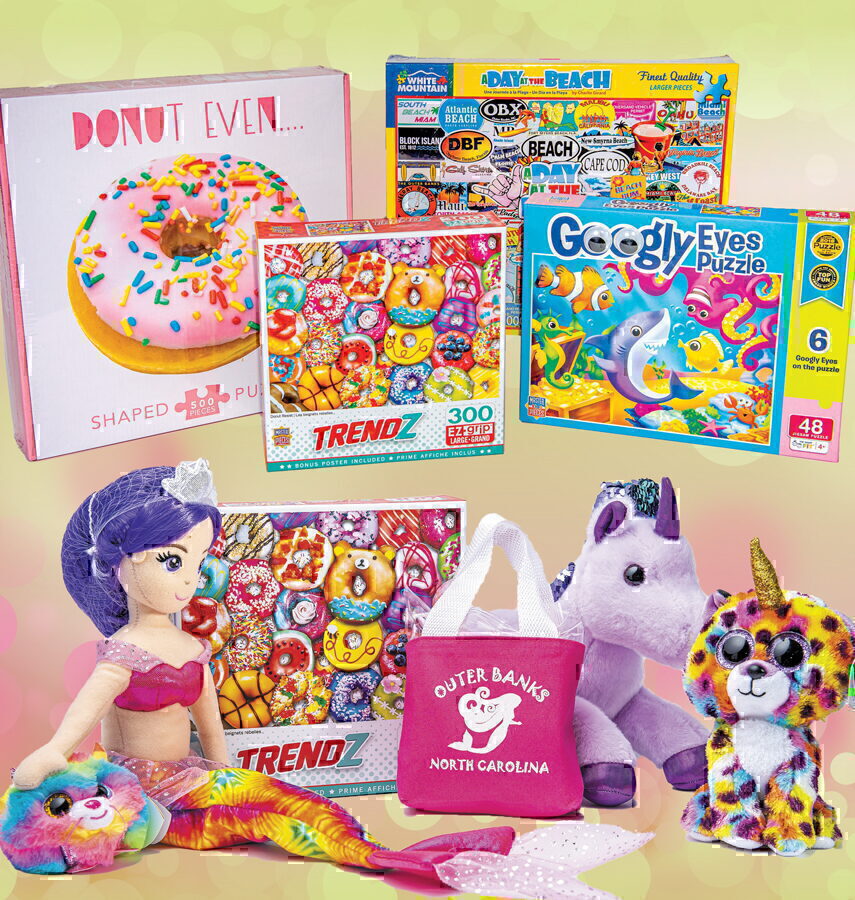 Interestingly, the most popular item on the menu, the donut sundae, was a happy accident. When they were being featured in a local magazine, the Williams family could only have one photo for the article. To showcase both their love for ice cream and donuts, they created the donut sundae, and it turned out to be an incredible combination. It's a serendipitous treat that you must try!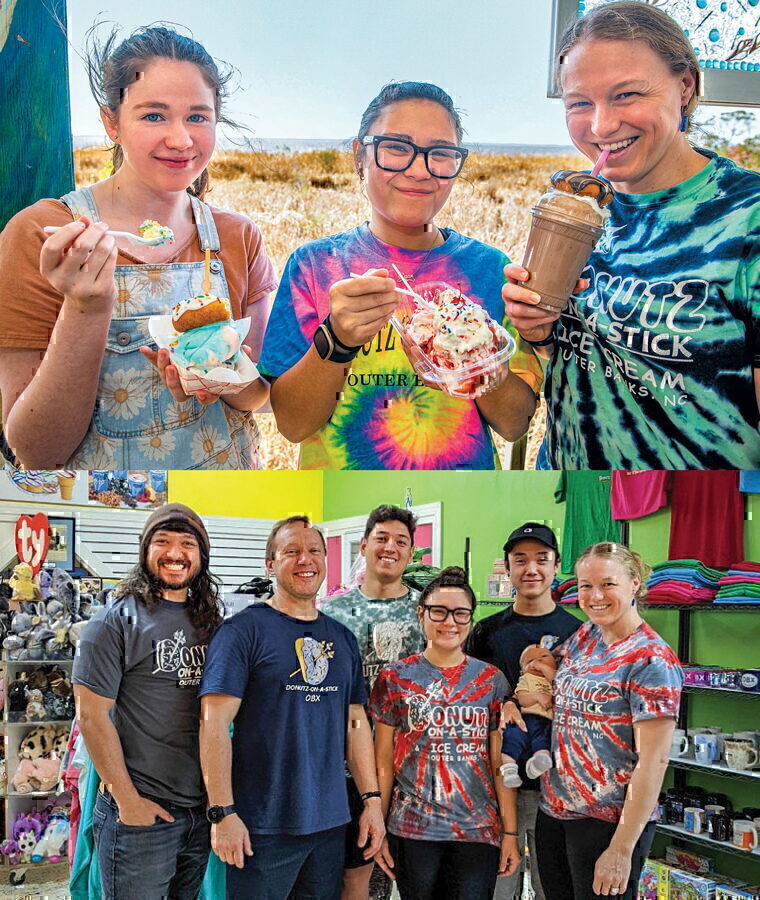 An Unforgettable Experience for Everyone
At Donutz on a Stick, it's not just about the delicious food. The Williams family believes in creating an experience that brings the joy and excitement of a carnival to your taste buds. Their commitment to excellent customer service is unwavering, even during the busiest times. No matter how long the line may be, every customer receives personal engagement and top-notch service.
Donutz on a Stick is a place where families can come together, enjoy delightful treats, and make lasting memories. And now, with a second location in the Hampton Roads, Virginia area, even more people can savor their incredible creations.
So, whether you're a donut lover, an ice cream connoisseur, or simply looking for a fun and delicious experience, head over to Donutz on a Stick and let the carnival come to your mouth!
Open off-season (Labor Day – Christmas) – Please call for hours 252-261-0484