Just when you thought raw cookie dough couldn't get any more irresistible, we introduce the Cookie Dough Ice Cream Sandwich. Indulging in guilty pleasures is a part of life, and if one of your guilty pleasures is raw cookie dough, then you're in for a treat!
Over the years, we've discovered various safe ways to enjoy the addictive charm of cookie dough. From edible versions that you can eat right out of the bowl to turning it into a dip, we've explored all the possibilities. But then it hit us: why bake the cookies first when the dough is so delicious as it is? So, we rolled it out, loaded it up with ice cream, sliced it, and froze it. The result? A blissfully rich and buttery chocolate chip cookie dough, layered with smooth and creamy vanilla ice cream that you simply can't resist.
Crafting the Perfect Cookie Dough Ice Cream Sandwiches
Here's how you can create your own Cookie Dough Ice Cream Sandwiches:
In a large saucepan, melt butter over medium heat. Stir in brown sugar and white sugar.
Once smooth, remove from heat and stir in milk, vanilla, salt, flour, and mini chocolate chips.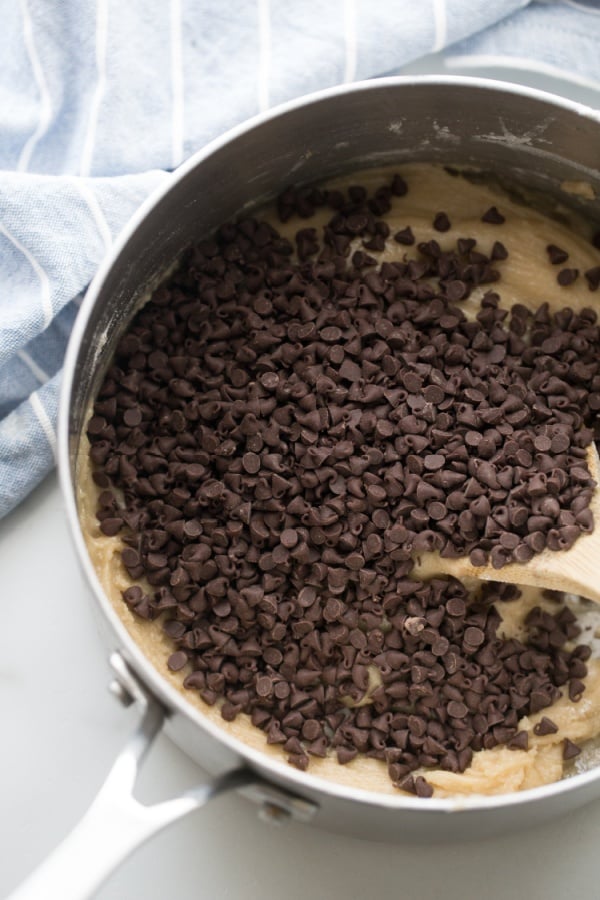 Refrigerate the dough for 20 minutes.
Line an 8-inch square pan with parchment paper, leaving the ends extending over the sides. Press half of the dough into the pan, ensuring a smooth and even layer. Remove the parchment and dough layer from the pan and set it aside. Repeat this step with the other half of the dough, leaving it in the pan.
Spread softened ice cream over the bottom layer of cookie dough still in the pan.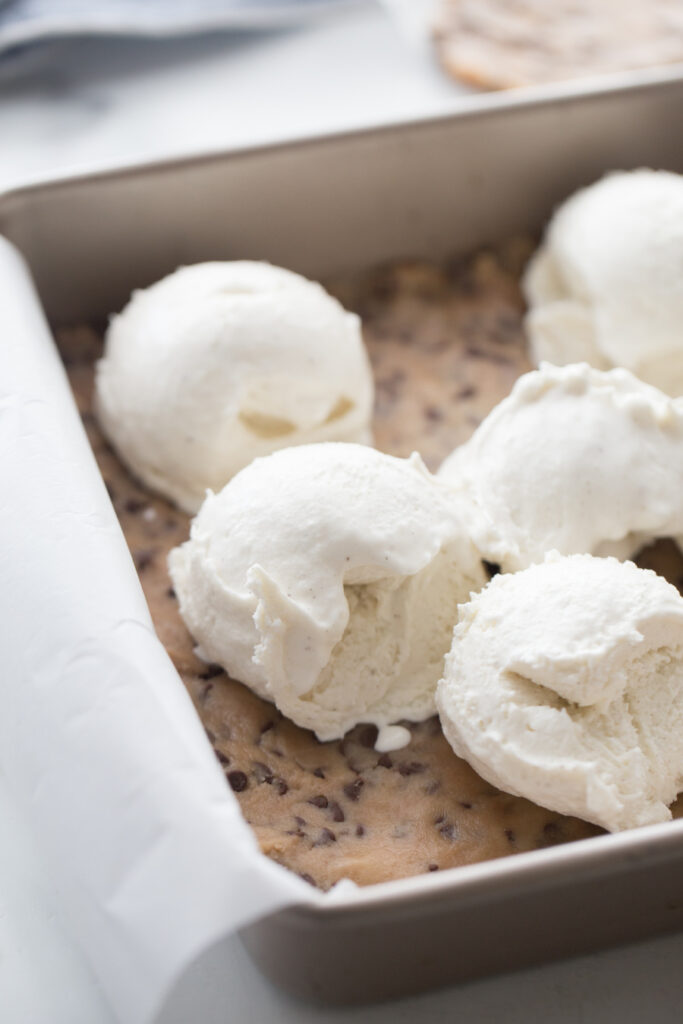 Top with the second cookie dough sheet and press down gently. Cover with foil or plastic wrap.
Freeze for 2-3 hours or until firm. Cut into 12 cookie sandwich bars. Store in the freezer until you're ready to indulge!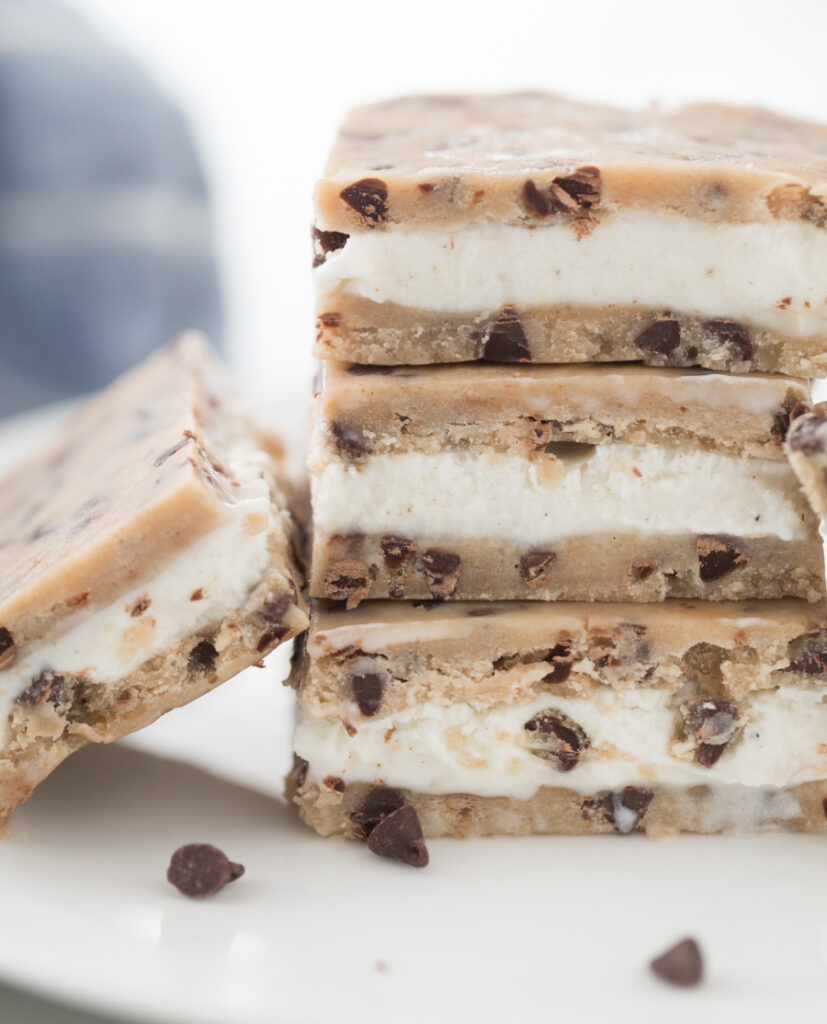 Addressing Concerns
How does the cookie dough hold together if it isn't baked?
Simple – it's frozen solid! The frozen dough is firm enough to handle and bite into without going through the oven first. Just make sure to enjoy it before it thaws completely (as if that's a problem).
OK, there's no raw egg in this dough, but it still contains raw flour. Is that dangerous?
Raw flour doesn't usually make people sick, but there are risks associated with it. The CDC warns about the potential for E. coli infection from raw flour. To minimize the risks, you can toast your flour in the oven for about 5 minutes at 350°F or heat it in the microwave for one minute. Let it cool completely before using it in the dough. Even with the cooked flour, the dough retains its delightful raw taste and texture.
Can you make this with other kinds of ice cream besides vanilla?
Absolutely! While we've made these sandwiches with vanilla ice cream, there are endless possibilities for flavor combinations. Chocolate, coffee, peppermint stick – you name it! But for the ultimate treat, cookie dough ice cream is the way to go. Cookie dough smothered in even more cookie dough – it's a match made in dessert heaven.
So, are you ready to experience the decadence of Cookie Dough Ice Cream Sandwiches for yourself? Give in to temptation and savor every delicious bite. Visit Ice Cream for more mouthwatering recipes and inspiration.