Below is a list of the best Homemade peach ice cream voted by readers and compiled and edited by our team, let's find out
I was talking to my grandmother the other day, and she mentioned that she had just eaten a peach from her tree. "It was a perfect peach," she said. The season is almost over in Texas, but it's just begun here in New York so last Saturday I scooped up a few at the farmers' market.
While our peaches aren't as famous as Georgia's, it's difficult to find a more sweet, juicy and tangy peach than a Texas peach. And while, yes, we Texans like to brag about many things, peaches are near the top of my list.
My grandmother freezes bag upon bag of her peaches every year, and there are also plenty of peach pies and cobblers made with the harvest. But it's reached that point in the summer when I no longer want to heat up my apartment by baking—I need my food to be quick and cool. So when it comes to peaches—what I've been craving is the soft floral flavor of peach ice cream.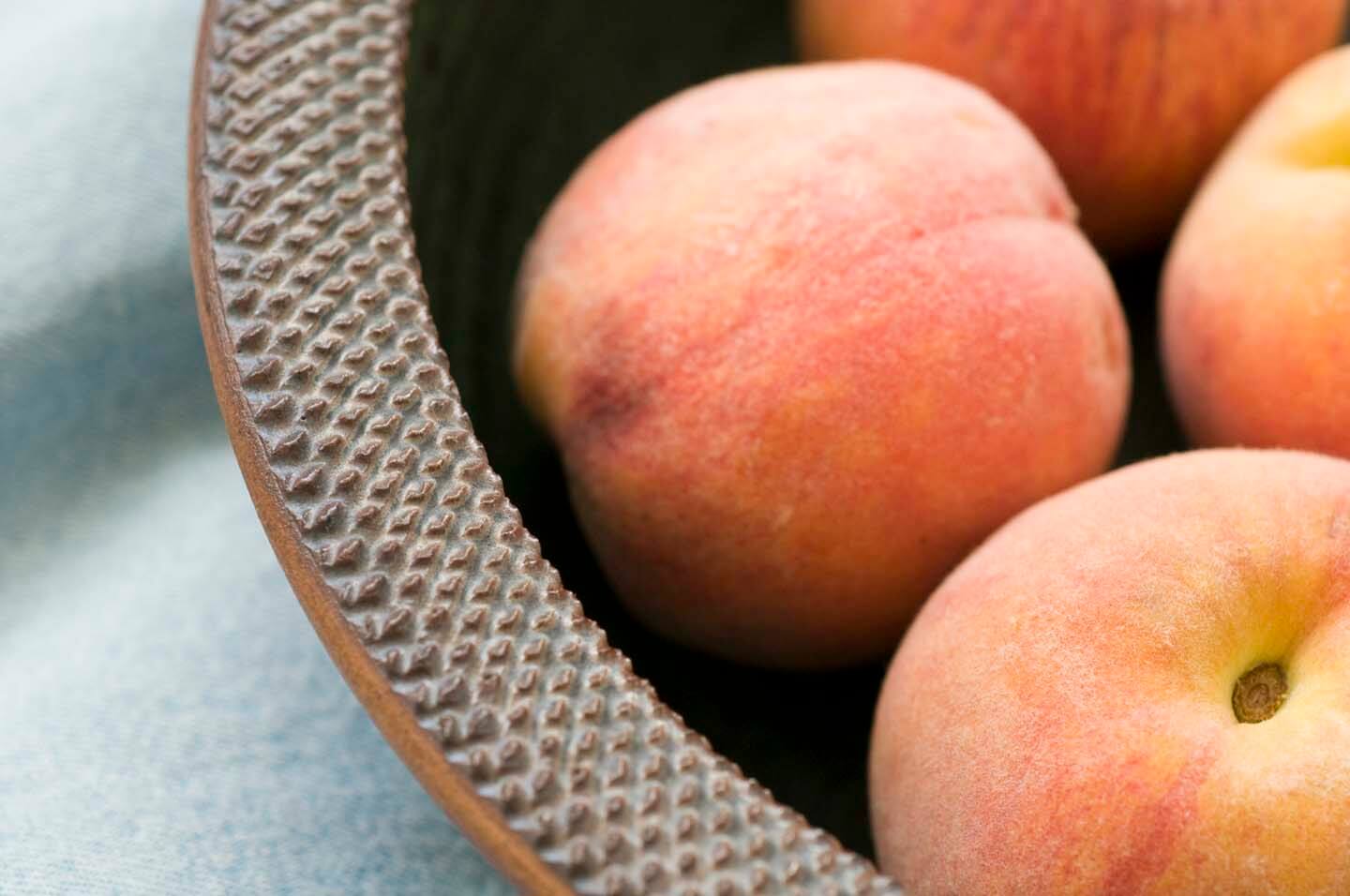 Back home, we had Blue Bell's Peaches & Homemade Vanilla available by the gallon during the summer months when you needed a taste. But here in New York City, I've seen peach sorbet but no peach ice cream. That's not a problem, however, since homemade ice cream is always better than store bought. I asked my grandmother for her peach ice cream recipe but she didn't have one to give me. "Just throw the fruit in like you'd do with any fruit ice cream," she said. She then shared with me her basic vanilla ice cream recipe, which sounded wonderful but a bit too complex.
I'm a simple person when it comes to my homemade ice cream. I don't like to use anything but cream, sweetener and flavor. I know that lots of people prefer to make ice cream with eggs, but I'm too lazy and impatient to mess with making a custard. Instead, I just want to throw the ingredients into my ice-cream maker and whip it into something thick and delicious—the faster the better.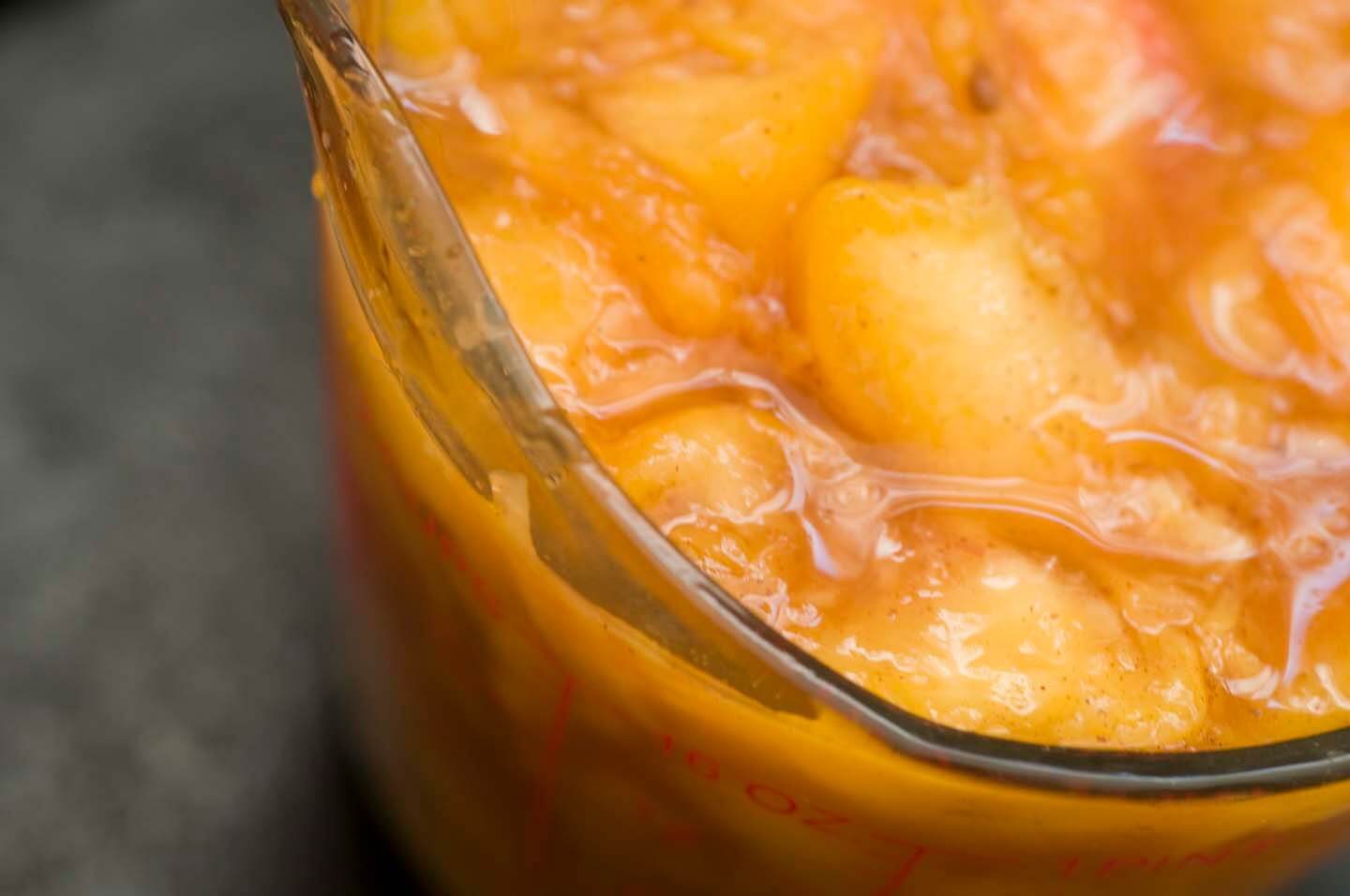 I mentioned that I had buttermilk on hand and I asked my grandmother what she thought about my including that with the cream. "That sounds fabulous!" she said. "And I would love some of that though I reckon it doesn't ship very well." So, I promised to make her some next time I visited.
I think that super ripe peaches make for the best ice cream. And my favorite way to ripen them is to leave them sitting in a bowl in the window for a couple of days. In the heat, the fruit becomes soft more quickly, plus whenever a breeze comes in through the screen, the air smells of peaches.
When they're ripe and I'm ready to make ice cream, I peel and quarter them and then toss the peaches with lemon juice, cinnamon and sugar. I place them in the refrigerator to steep overnight, which vastly improves the intensity of the flavor.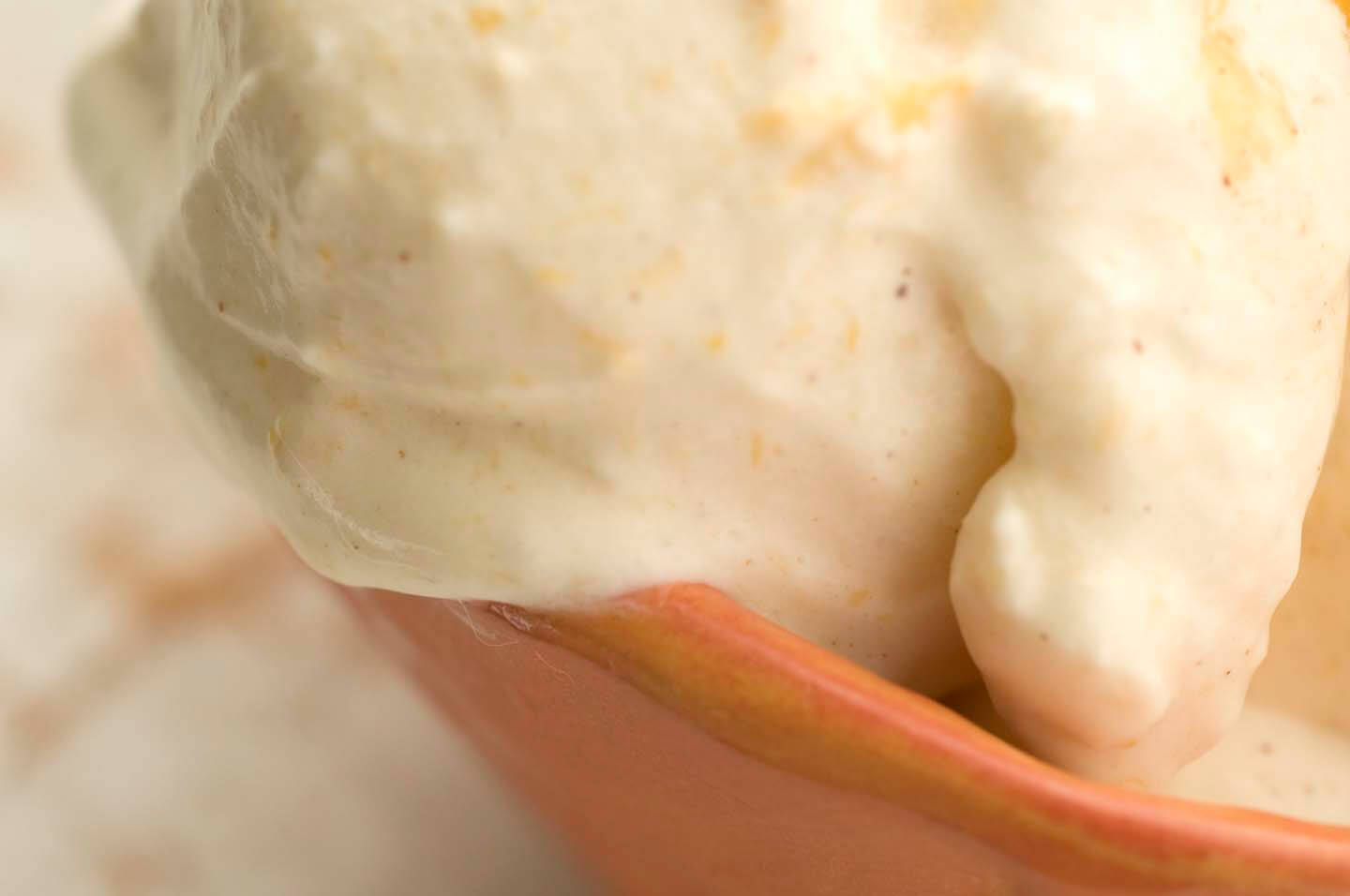 In the morning, I mix buttermilk with the cream, add some vanilla and then stir in the peaches. I pour the mix into my ice cream maker and half an hour later, I'm eating fresh peach ice cream for breakfast.
I can't think of a sweeter, cooler way to start a sultry summer day. Can you?
————— Would you like more Homesick Texan? Well, I've started offering additional recipes for paid subscribers to help with the costs of running the site. While I'm not taking anything away, if you'd like to support Homesick Texan and have access to exclusive, never-seen-before subscriber-only posts, please consider becoming a member; annual subscriptions are as low as $25. Thank you for reading, your consideration, and your support! —————