Indulge in the Richness of Homemade Butter Pecan Ice Cream
Rich & Creamy Homemade Ice Cream
Let's talk about ice cream, my friend. There's something truly magical about the smooth, creamy texture and the delightful flavors that dance on your taste buds. Today, I want to introduce you to a classic ice cream flavor that will leave you craving for more – Butter Pecan Ice Cream. Trust me when I say that this homemade version is a game-changer!
A Luscious Blend of Flavors
When it comes to ice cream, my dad is a connoisseur. His all-time favorite flavor is butter pecan, and I wanted to create a special treat just for him. This homemade Butter Pecan Ice Cream is the embodiment of luxury. Imagine a rich custard base that boasts a velvety mouthfeel and a caramel-like sweetness. And to take it to the next level, we've added crunchy toasted pecans that offer a delightful contrast. This is ice cream heaven!
Just a note: Making homemade butter pecan ice cream requires a tad bit of planning. It's worth mentioning that you'll need to chill the custard base separately, and once the ice cream is ready, allow it to freeze for at least 3 hours to achieve that perfect texture. Trust me, the wait will be worth every second!
What You'll Need
To create this indulgent homemade ice cream, you'll only need 8 simple ingredients:
Egg yolks: They contribute to the creaminess and stability of the ice cream base.
Butter: We can't have butter pecan ice cream without this golden ingredient! It enhances the richness and flavor.
Brown sugar: This adds a delightful caramel-like taste to our ice cream.
Kosher salt: A touch of salt elevates the flavors and brings out the best in our caramel creation.
Heavy cream: The richness of heavy cream lends a decadent and creamy texture to the ice cream.
Whole milk: A combination of whole milk and heavy cream ensures the perfect creaminess.
Pure vanilla extract: A splash of vanilla extract adds depth and fragrance to our ice cream.
Pecans: Toasted and mixed with a hint of salt and butter, these pecans are the crown jewel of our creation.
Creating the Perfect Butter Pecan Ice Cream
Let's dive into the process of making this heavenly dessert:
Whisk the egg yolks. Ensure they are well-blended for a smooth custard base.
Prepare the cream. Fill a bowl halfway with ice, set a metal bowl in the ice, and pour the cream into it. Place a mesh sieve on top to catch any impurities.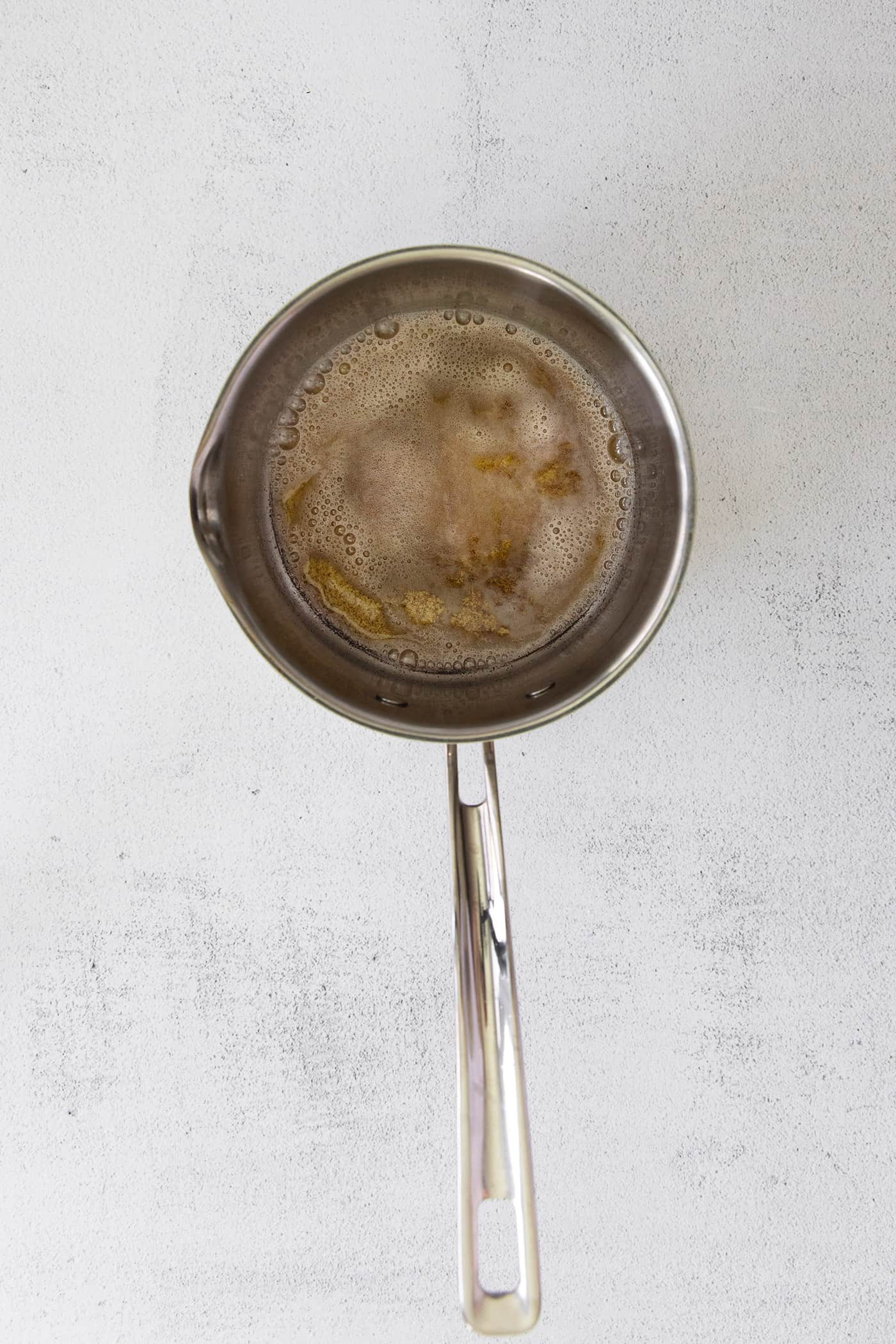 Prepare the sugar mixture. Melt the butter over medium heat until it begins to brown. Add brown sugar and salt, stirring until the mixture becomes thick and silky. Gradually add milk while continuing to heat until the sugar dissolves completely.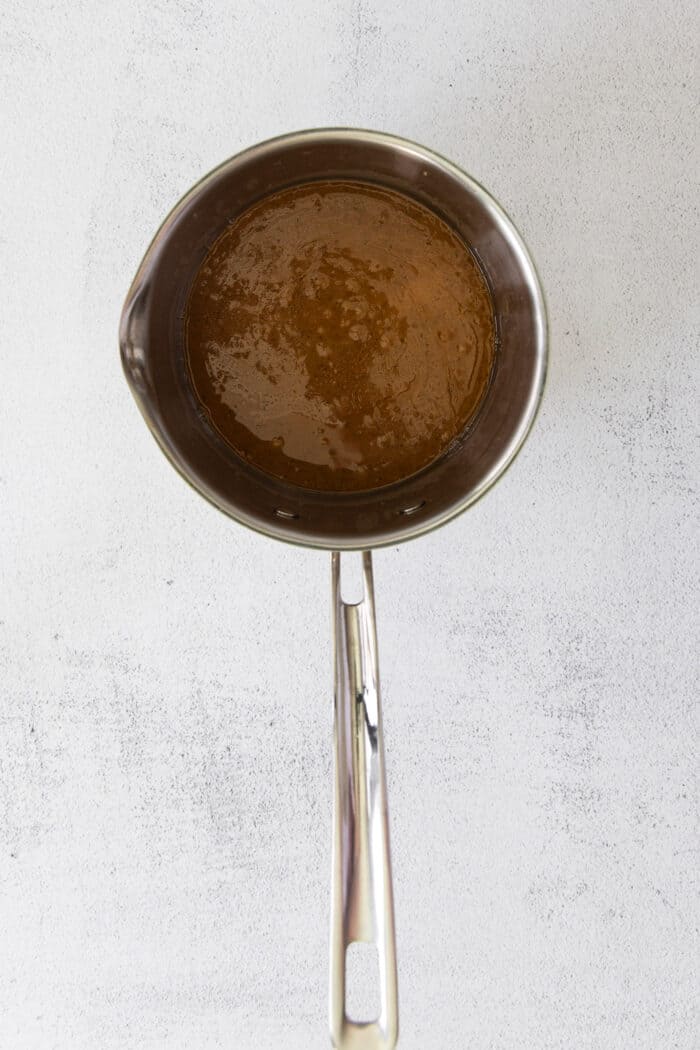 Make the custard. Combine half of the milk and sugar mixture with the whisked eggs, continuously stirring. Pour this warmed egg mixture back into the saucepan with the remaining milk mixture. Cook until the custard thickens and coats the spatula. Strain the custard through the sieve and stir it into the cream. Add vanilla extract and allow the mixture to cool over an ice bath before refrigerating.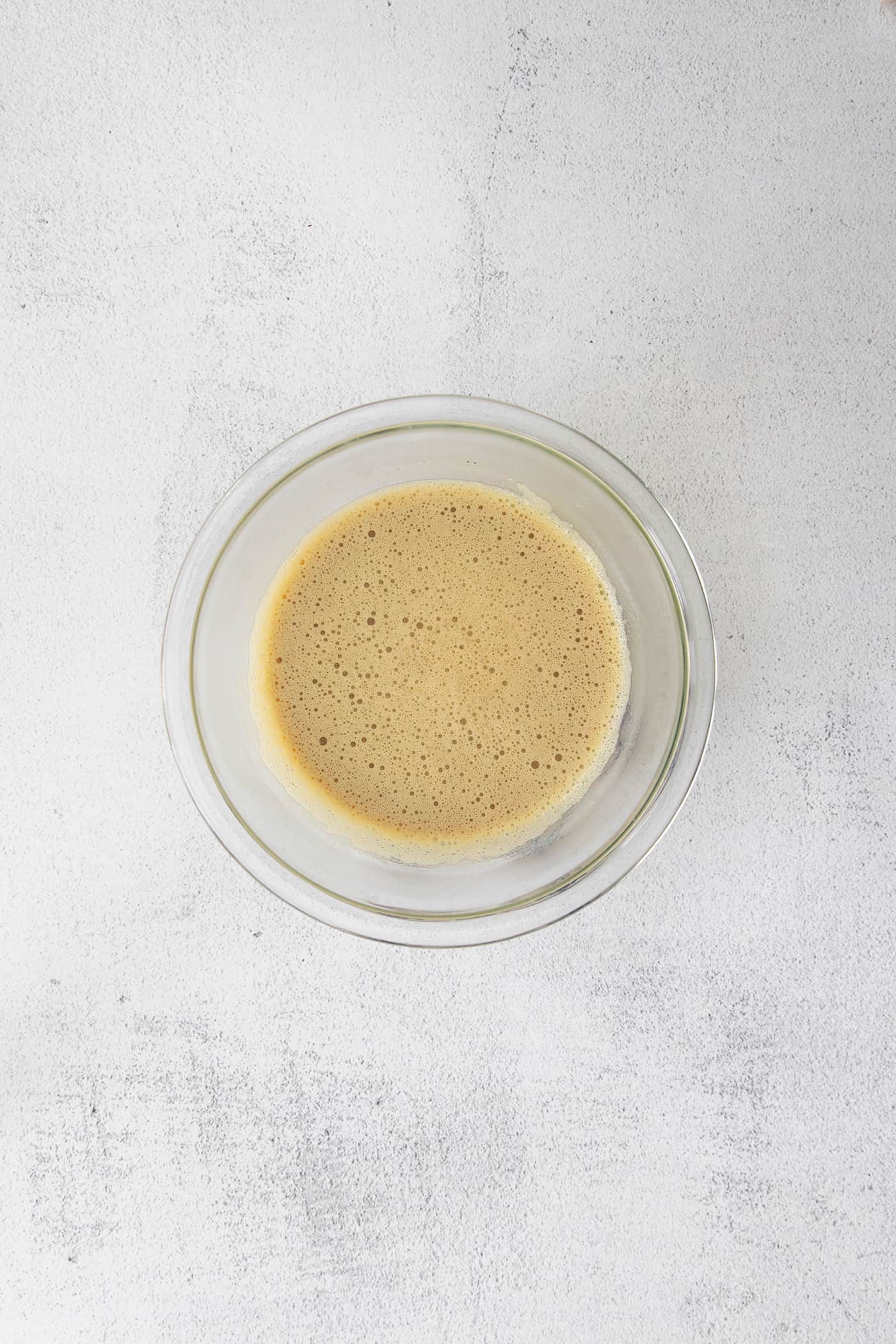 Make the buttered pecans. Combine melted butter and pecans, then roast them until lightly toasted. Once cooled, roughly chop them for a delightful nutty crunch.

Freeze the ice cream. Once the custard is chilled, pour it into an ice cream maker and freeze according to the manufacturer's instructions.

Add the pecans. When the ice cream is almost ready, fold in the chopped pecans to distribute them evenly.

Let it freeze. Transfer the ice cream to a freezer-safe container with a lid and freeze for a few hours or overnight to achieve the perfect scoopable consistency.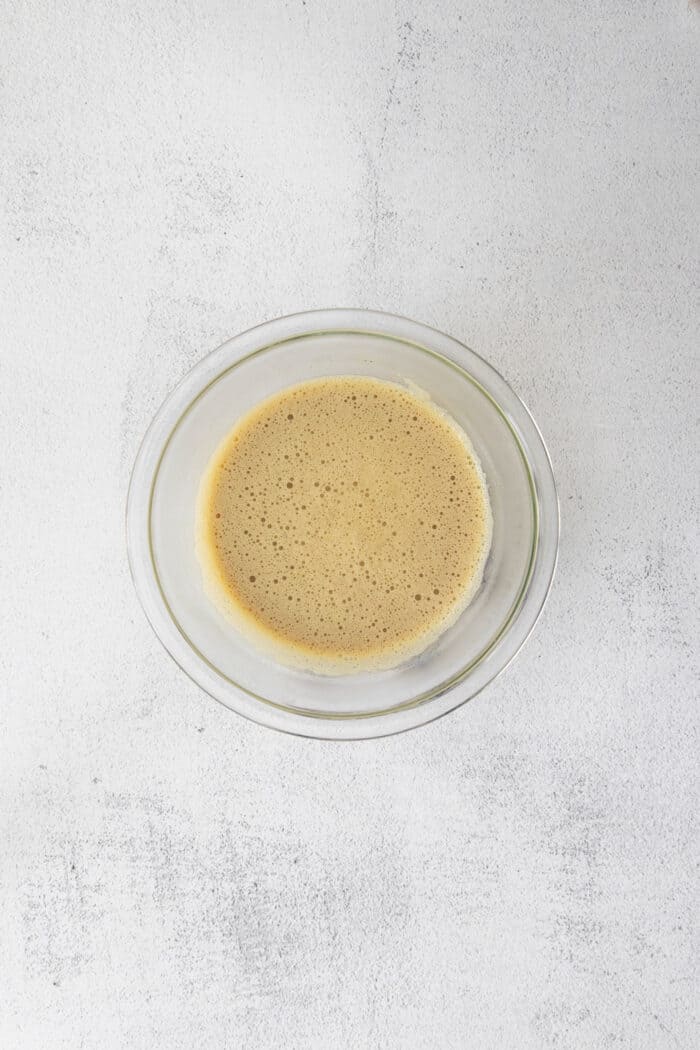 Tips for Success + Variations
Creating homemade ice cream is a delightful adventure. Here are a few tips to ensure your success:
Handle custard with care. Avoid overheating the custard as it may result in scrambled eggs instead of a creamy delight.
Opt for high-fat ingredients. Whole milk and heavy cream work together to achieve that creamy, dreamy texture.
Allow proper chilling time. Patience is key! Let the custard chill in the fridge before using the ice cream maker for the best results.
Give it time to freeze. After using the ice cream maker, let the butter pecan ice cream freeze for at least 3 hours, or overnight, to reach optimal consistency.
Get creative with the nuts. If you're not a fan of pecans, feel free to experiment with walnuts or almonds.
Embrace the cinnamon twist. Spice things up by adding a sprinkle of cinnamon to complement the caramel flavors of the ice cream.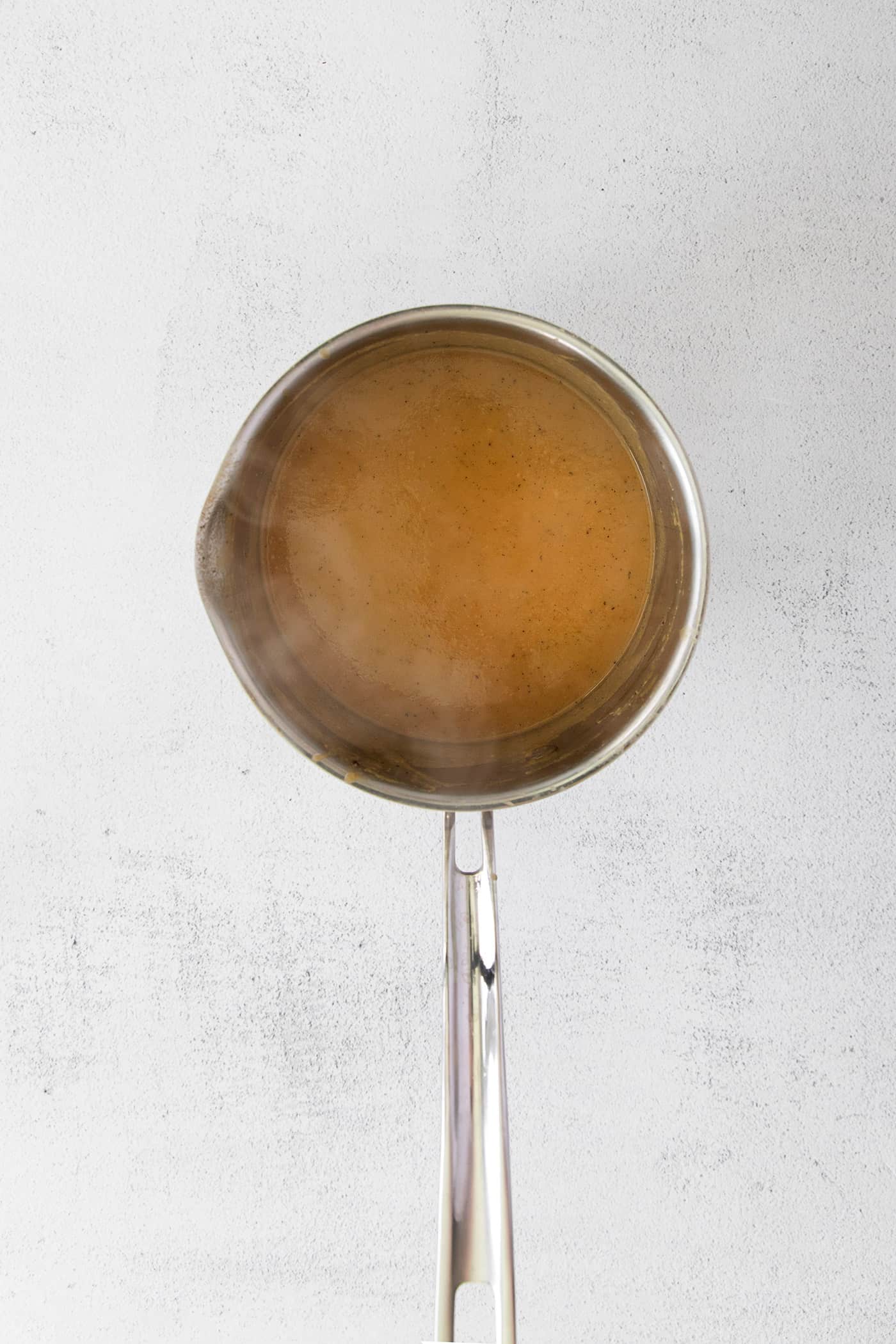 Serving Suggestions
Once frozen, your butter pecan ice cream may require a few minutes to soften for easy scooping. If it's extra firm, simply let it sit on the counter for 10 to 20 minutes before serving. Now, it's time to savor this luscious creation. Enjoy a few scoops in a bowl or cone. While it's delightful on its own, a drizzle of caramel sauce takes it to a whole new level of decadence.
How to Store
If you manage to have any leftovers (which is highly unlikely), store the homemade ice cream in a freezer-safe, airtight container for up to 3 months. Although I must warn you, it may not last that long!
Discover More Ice Cream Recipes
If you're an ice cream enthusiast like me, you're always on the lookout for new flavors to tantalize your taste buds. Here are a few more ice cream recipes that you might find irresistible:
Fresh Raspberry and Brownie Chunk Ice Cream
Cookie Monster Ice Cream
Chocolate Banana Malt Ice Cream
Blueberry Cheesecake Ice Cream
Like this recipe? Save it to Pinterest to revisit later!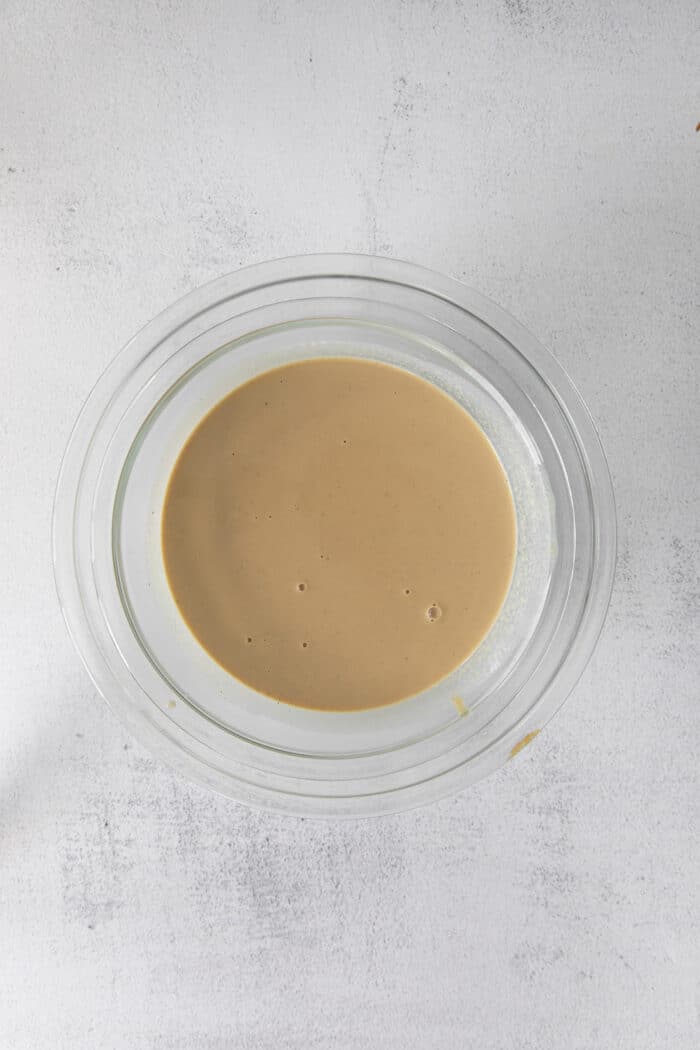 This post was originally published in 2010 and then updated in 2021.