Butter Pecan Ice Cream is vanilla ice cream with a buttery flavor and candied pecans mixed in.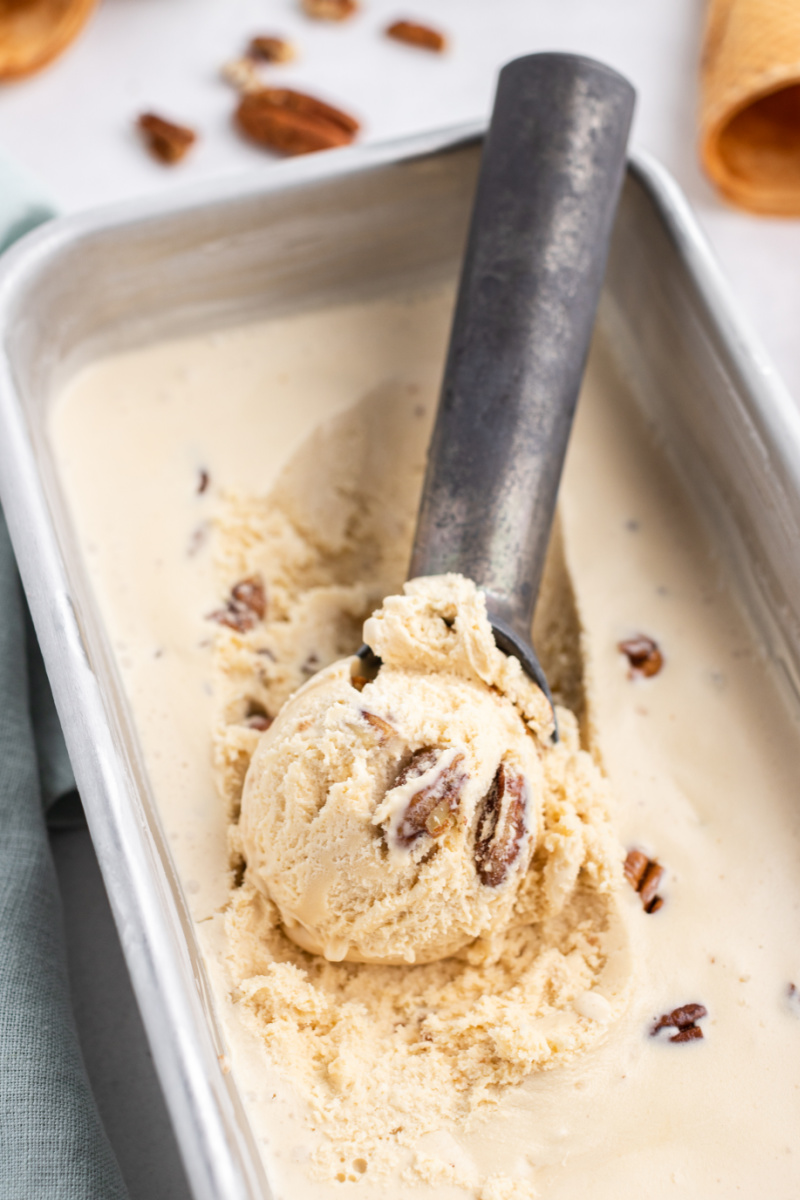 July 18th is National Ice Cream Day. Since Butter Pecan Ice Cream is the third most popular ice cream flavor in the United States, we thought that sharing a recipe for this delicious flavor would be a great idea! National Ice Cream Day is a good day to enjoy your favorite ice cream. Make some Butter Pecan Ice Cream, Strawberry Ice Cream or another flavor in your ice cream machine, or visit an ice cream parlor to enjoy your favorite scoop. Share your ice cream on social media today using the hashtag #NationalIceCreamDay, #IceCreamDay and #RecipesForHolidays.
The History of Ice Cream:
Also read: Homemade Butter Pecan Ice Cream Recipe l A Farmgirl's Dabbles
Ice cream type desserts date back quite a few years. Alexander the Great and Roman Nero Claudius Caesar enjoyed snow flavored with honey and nectar or fruit juices. In his travels across the Far East, Marco Polo picked up a recipe similar to sherbet. This evolved into what we now know as ice cream somewhere in the 16th century.
In the beginning, it was royalty who enjoyed this frozen dessert. According to the International Dairy Foods Association, It wasn't until 1660 that ice cream was made available to common folk. The Sicilian Procopio introduced a recipe blending milk, cream, butter and eggs at Café Procope, the first café in Paris.
In the mid 1700's, wealthier Americans enjoyed ice cream. In 1790, the first ice cream parlor opened in New York. After 1800, ice cream started becoming a more popular dessert to enjoy by the general public in America as technology for refrigeration and production were invented.
Also read: Butter Pecan Ice Cream Recipe – SueBee Homemaker
Soda fountain shops began emerging in 1874. The ice cream "sundae" was invented in the late 1800's. Pre-packaged ice cream began selling in supermarkets. Today, the United States produces 6.4 billion pounds of ice cream and frozen yogurt per year.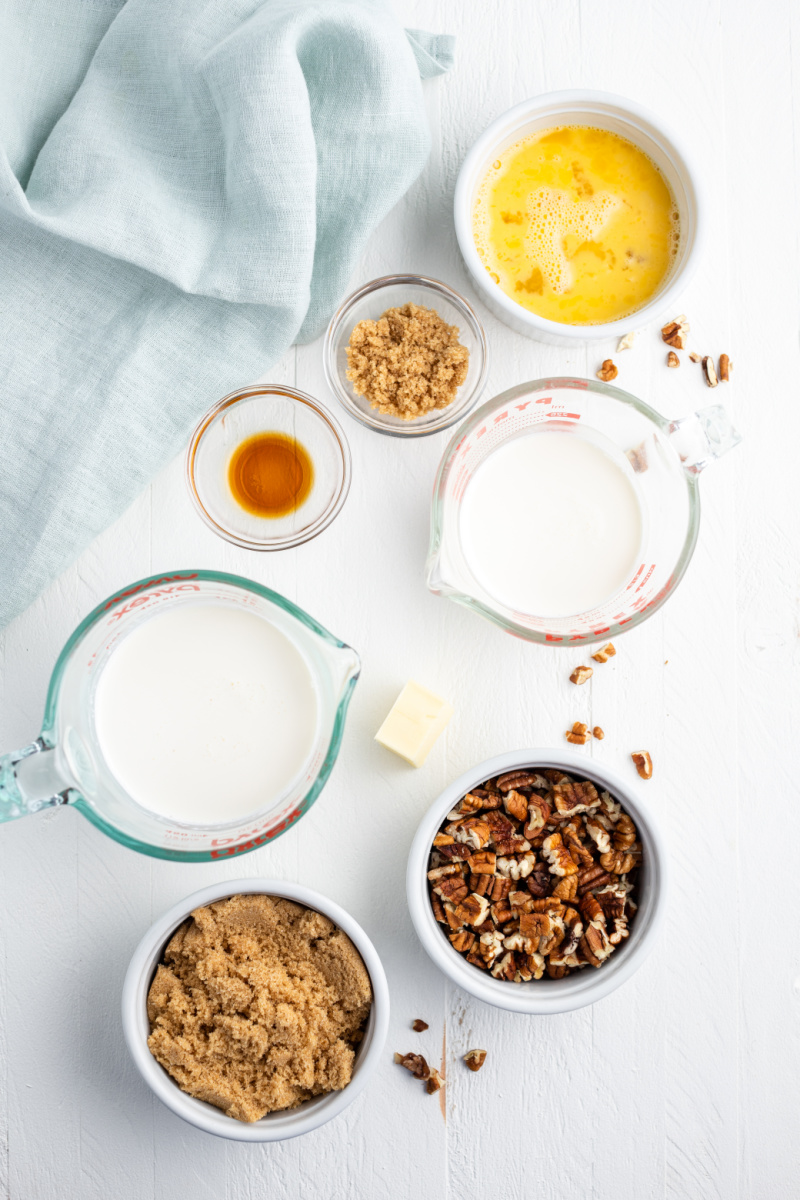 Ingredients needed:
butter
pecans
brown sugar
half and half cream
brown sugar
eggs
heavy whipping cream
vanilla extract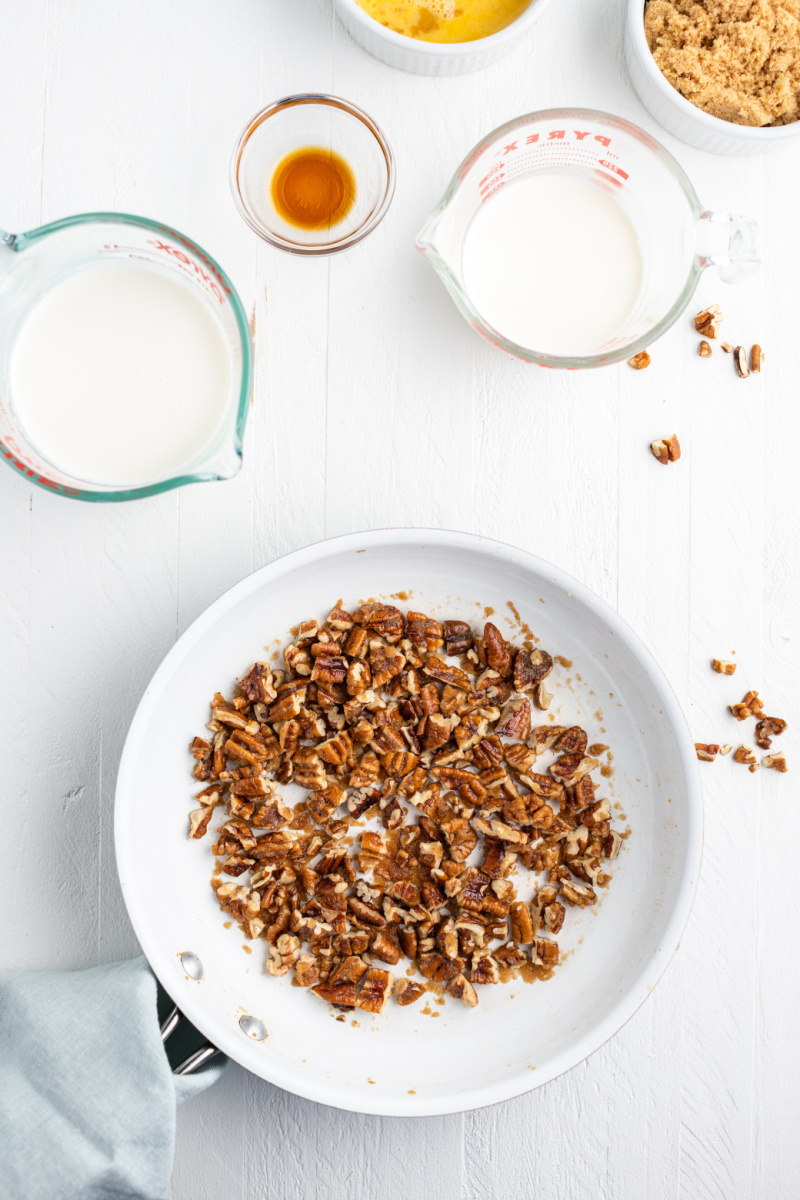 How to make Candied Pecans:
In a small skillet, melt some butter. Add pecans and stir to coat. Add brown sugar, and stir to coat the pecans with the melting brown sugar. Continue to stir and let caramelize for about 3 minutes. Remove the pecans from heat and let cool completely.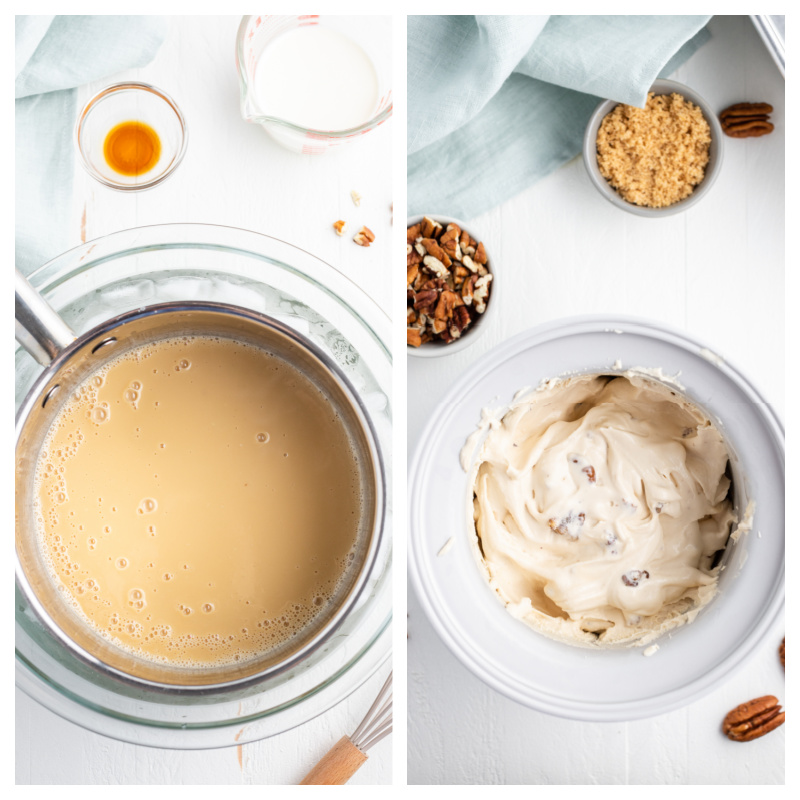 How to make Butter Pecan Ice Cream:
In a pan, heat the half and half to 175 degrees F. Stir in the brown sugar until it dissolves. Whisk a little of the hot mixture into the eggs (very slowly— you don't want scrambled eggs!) Add the egg mixture to the pan, whisking constantly. Cook and stir over low heat until the mixture has reached a temperature of 160 degrees F. If you don't have a thermometer handy, it'll be ready when the mixture is thick enough to coat the back of a metal spoon. Remove from heat.
Also read: Butter Pecan Ice Cream – Like Mother, Like Daughter
Cool down the pan quickly by placing in a bowl of ice water. Stir for 2 minutes. Stir in whipping cream and vanilla. If the mixture is not smooth, you can strain the ice cream base through a fine sieve at this point. Refrigerate the ice cream base for at least 2 hours or overnight.
Process according to your ice cream maker's instructions. Add in the candied pecans in the last 5 minutes of processing.
Scrape the processed ice cream into a bowl or loaf pan. Freeze for at least 4 hours, or overnight. It will be ready for scooping if given a good amount of time to chill in the freezer!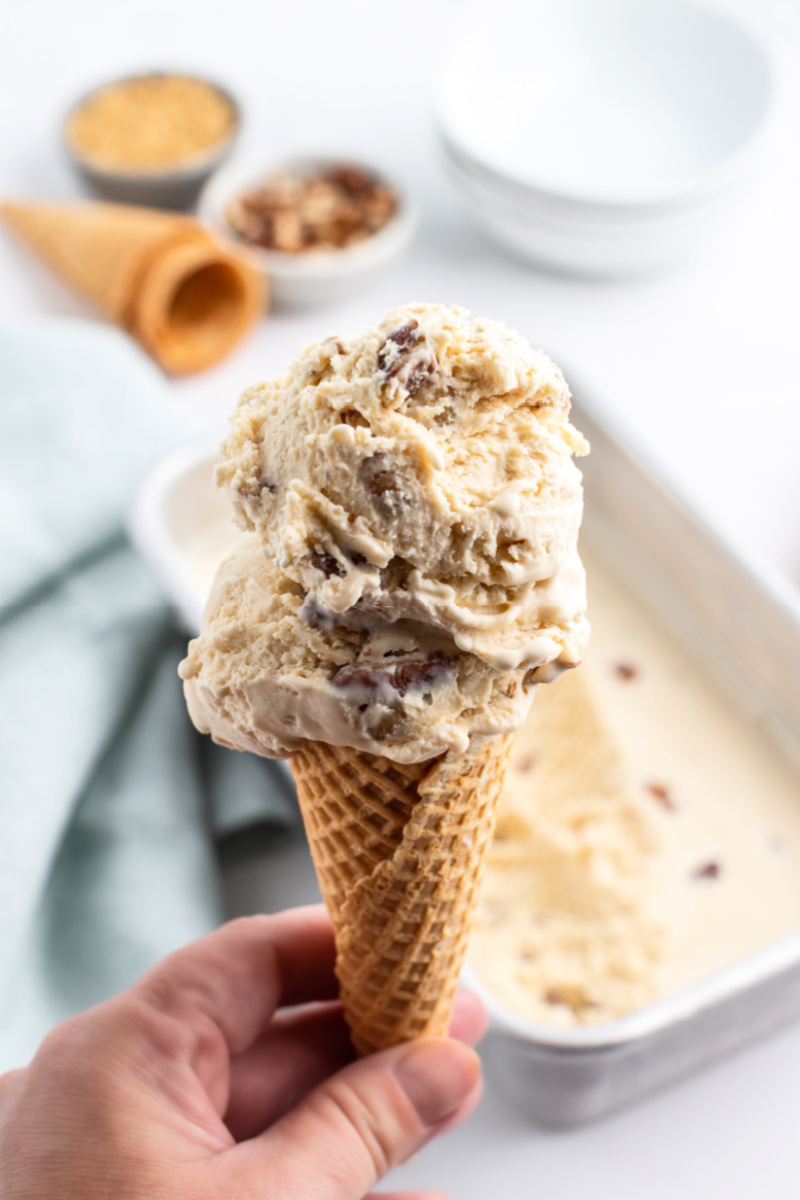 Add scoops of your Butter Pecan Ice Cream to an ice cream cone, if you wish. Enjoy!
Fun Facts about Ice Cream:
USA is the biggest consumer of ice cream. The average American consumes more than 22 pounds of ice cream per year.
90% of Americans have ice cream in their freezer right now.
It requires 12 pounds of milk to produce one gallon of ice cream.
In the summer of 1790, it has been said that George Washington spent $200 enjoying ice cream.
Ice cream sundaes were originally called "ice cream sundays." The spelling was changed to avoid any religious connection.
Orange blossom was the first flavor of ice cream.
Chocolate is the number one ice cream flavor in the United States, followed by vanilla and butter pecan!
Chocolate ice cream was invented before vanilla.
Please see more list about Pecan butter ice cream