Below is a list of the best Blueberry cheesecake ice cream voted by users and compiled by us, invite you to learn together
Blueberry Cheesecake Ice Cream is creamy, rich and studded with fresh blueberries and graham crackers. You won't be able to stop at just one cone to cool off with this summer!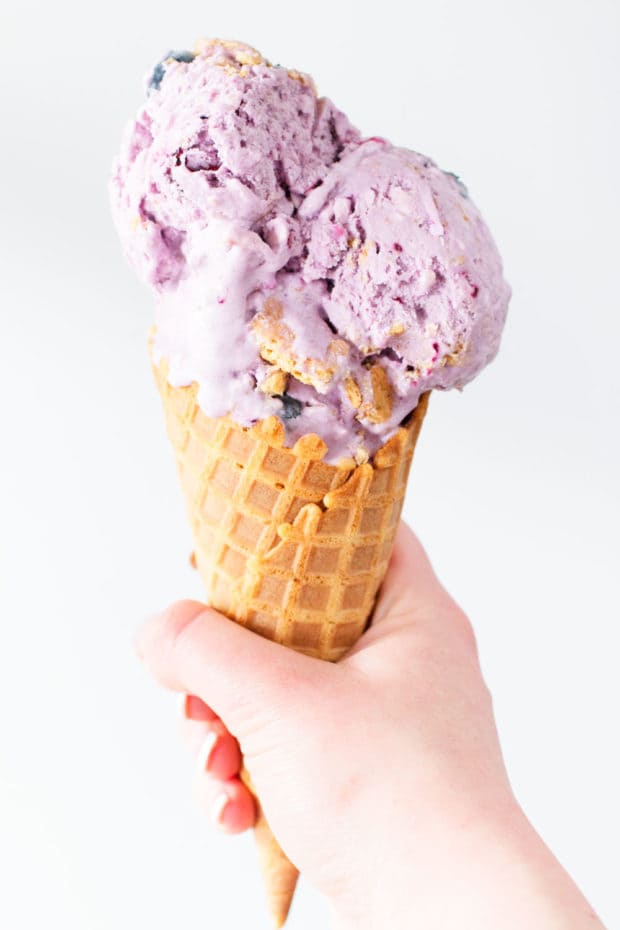 Disclosure: This post is sponsored by the Cuisinart. As always, all opinions are my own!
I'm back to making ice cream again…
You know what that means – Meghan is trying to relieve stress! Making ice cream is just a soothing process for me, especially when it doesn't actually involve too much cooking like this recipe right here.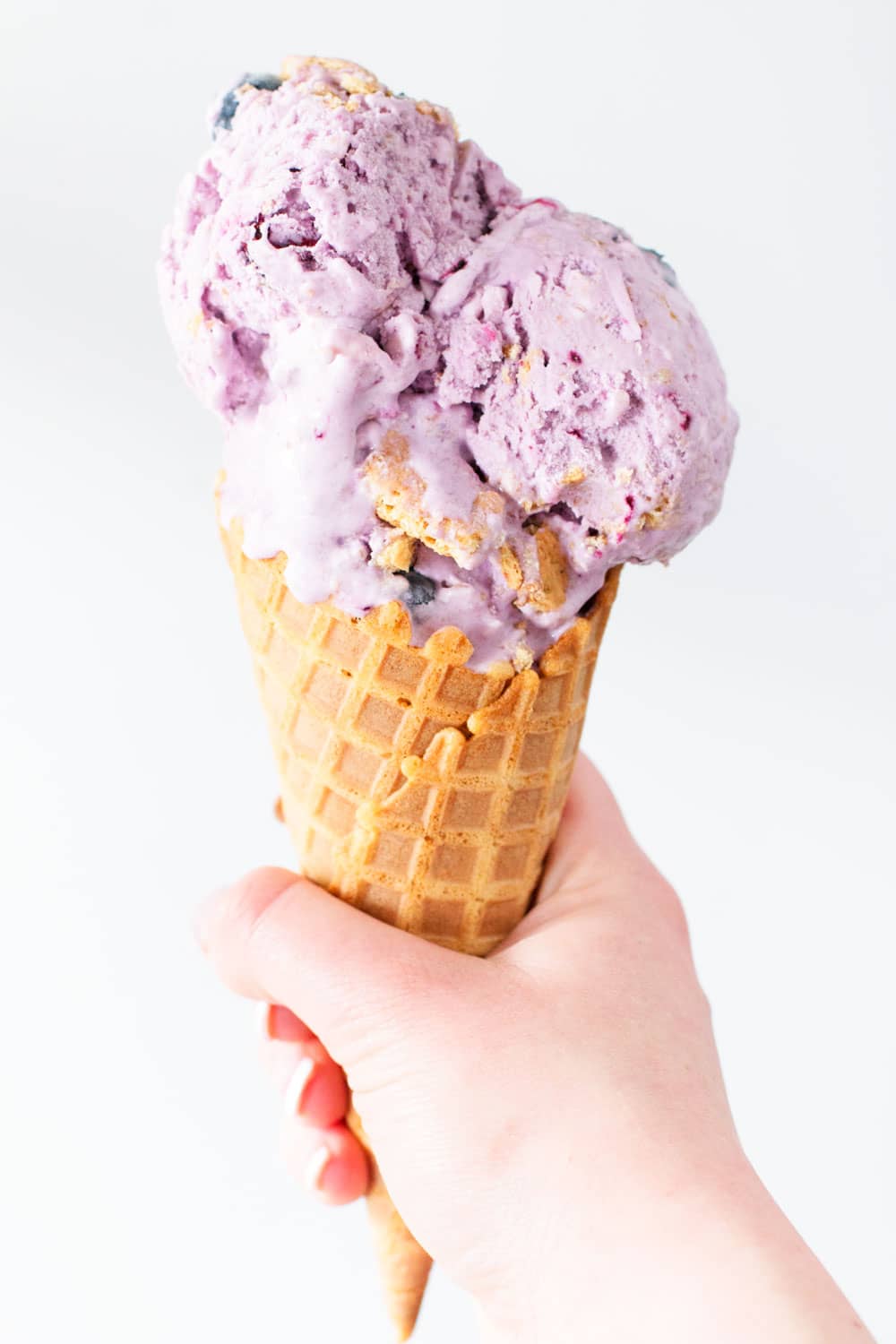 I had a blueberry cheesecake ice cream a couple of summer ago at Sweet Action Ice Cream here in Denver, and I've been meaning to recreate it ever since. It's just been sitting on my ever-expanding list of recipes, waiting to be made whenever I started to feel overwhelmed with life.
Business has been booming recently and I'm starting to put my toe in the water of real estate, so I'm starting to have inner freakouts on a regular basis. There's just so much that goes into running my own business and the work keeps pouring in, which puts me behind on all that fun administrative stuff that I really should do… UGH.
It's basically doing your taxes every few months with a bunch of little tasks in between. SUCH fun, right?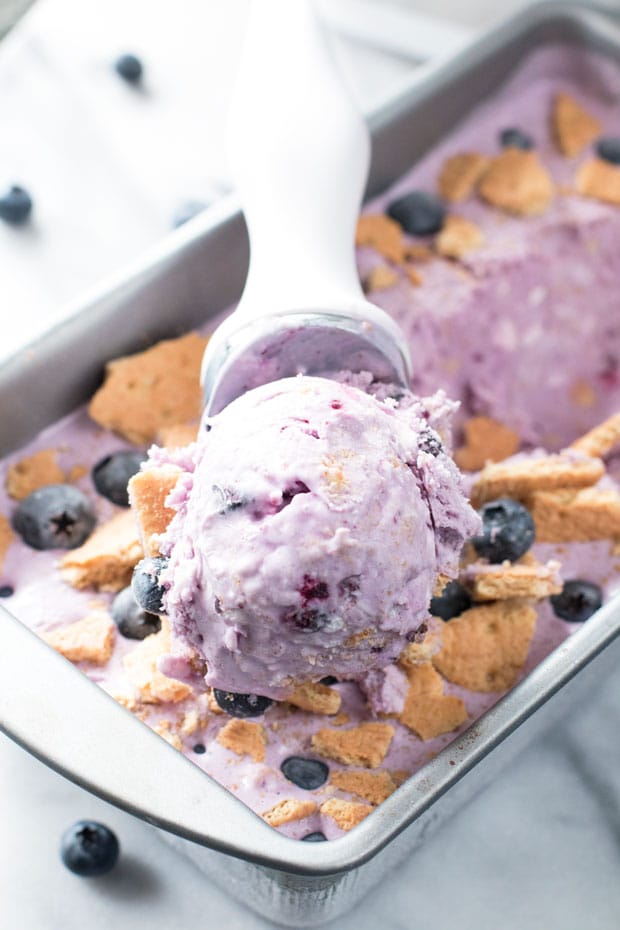 Anyway, I felt the strong desire to make ice cream so I could get my mind right. I was skimming my list of ideas and there this bad boy was, just waiting for me to pick it.
I'm so so so glad I did. This blueberry cheesecake ice cream is the stuff summer ice cream dreams are made of.
It's creamy, rich, and fruity with just the right amount of crunch from those smashed up graham crackers hidden throughout. Plus you only have to cook the blueberry compote and don't have to worry about making a custard at ALL.
This recipe couldn't be simpler, which can really be attributed to The Fruit Scoop Cuisinart sent me to review. Not only does it whip up amazing ice cream like *ahem* this recipe, it also does magical things with fresh fruit. You can make creamy raspberry sorbet or chunky pineapple sorbet or a rich creamy luscious ice cream.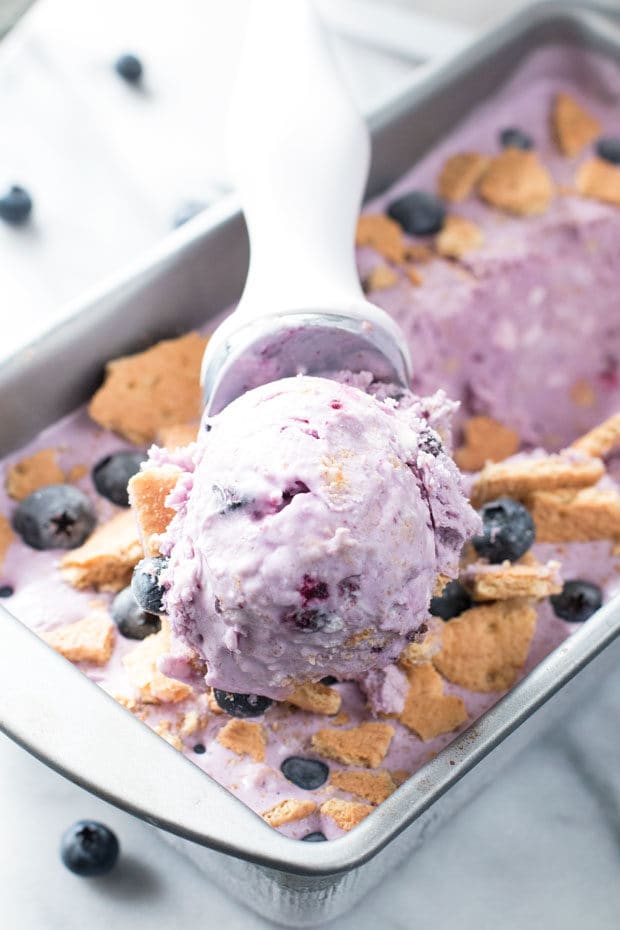 The Fruit Scoop makes ice cream and frozen fruit treats in less than 25 minutes (this recipe only took 15 minutes!) so it's exactly what you need to cool off with this summer whether you're watching your waistline or don't give a crap about calories (that'd be this girl over here, obviously).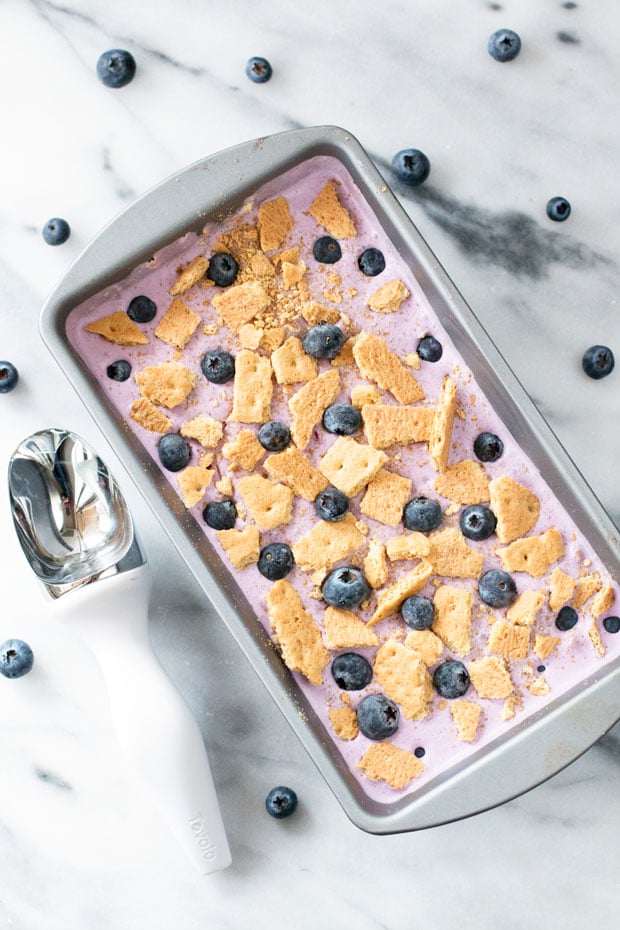 I scream… you scream… Oh you know how it goes.
This Recipe's Must-Haves
You will need a stand mixer or one of your large mixing bowls and a handheld electric mixer to beat together the base of the recipe.
A saucepan also comes in handy to cook down the blueberries for the ice cream!
Finally, obviously you need an ice cream maker to bring it all together.
This is my favorite ice cream scoop and the one you see here in pictures!