If you're on the hunt for a sweet and tangy treat that will make your taste buds dance, look no further than this easy and eggless recipe for Black Raspberry Chocolate Chip Ice Cream. With its creamy texture and the burst of flavor from chopped bittersweet chocolate, this ice cream is a surefire hit. The vibrant pink color adds a touch of whimsy, making it a delightful dessert option for any occasion. And don't worry if you don't have an ice cream maker; we've got you covered with a no-churn alternative.
Why You'll Love This Recipe
Pretty in Pink
One glance at this raspberry ice cream, with its natural pink hue, and you'll fall head over heels. This recipe was crafted with Valentine's Day in mind, but its beauty and taste make it a delightful choice for any season or celebration.
Simple Ingredients
You don't need a laundry list of ingredients to whip up a batch of heavenly homemade ice cream. With just a handful of simple ingredients, you'll create a treat that is far superior to anything you can find in the store.
Tart and Sweet
While there's sugar to sweeten the raspberries, their natural tartness shines through in this recipe. The combination of sweet and tart flavors is simply divine, especially when paired with the chunks of dark chocolate scattered throughout.
A Versatile Recipe
Whether you have an ice cream maker or not, this recipe will work for you. You can follow the traditional churn method or opt for the no-churn variation provided in the FAQs. Plus, if you're feeling adventurous, you can even swap out the raspberries for blackberries or blueberries to create a whole new flavor adventure.
Ingredients
Raspberries: Fresh or frozen, both work perfectly for this recipe.
Granulated Sugar: Sweetens the ice cream and ensures a smooth consistency.
Lemon Juice: Enhances the flavor of the raspberries.
Heavy Whipping Cream: The high-fat content of heavy whipping cream is necessary to achieve that luscious, creamy texture.
Vanilla Extract: Adds a depth of flavor.
Salt: Balances out the sweetness.
Vodka: A secret ingredient that lowers the freezing point, resulting in a smooth and creamy texture.
Chocolate: Instead of using run-of-the-mill chocolate chips, chop up a bar of bittersweet chocolate to achieve a mixture of fine shards and chunks throughout the ice cream.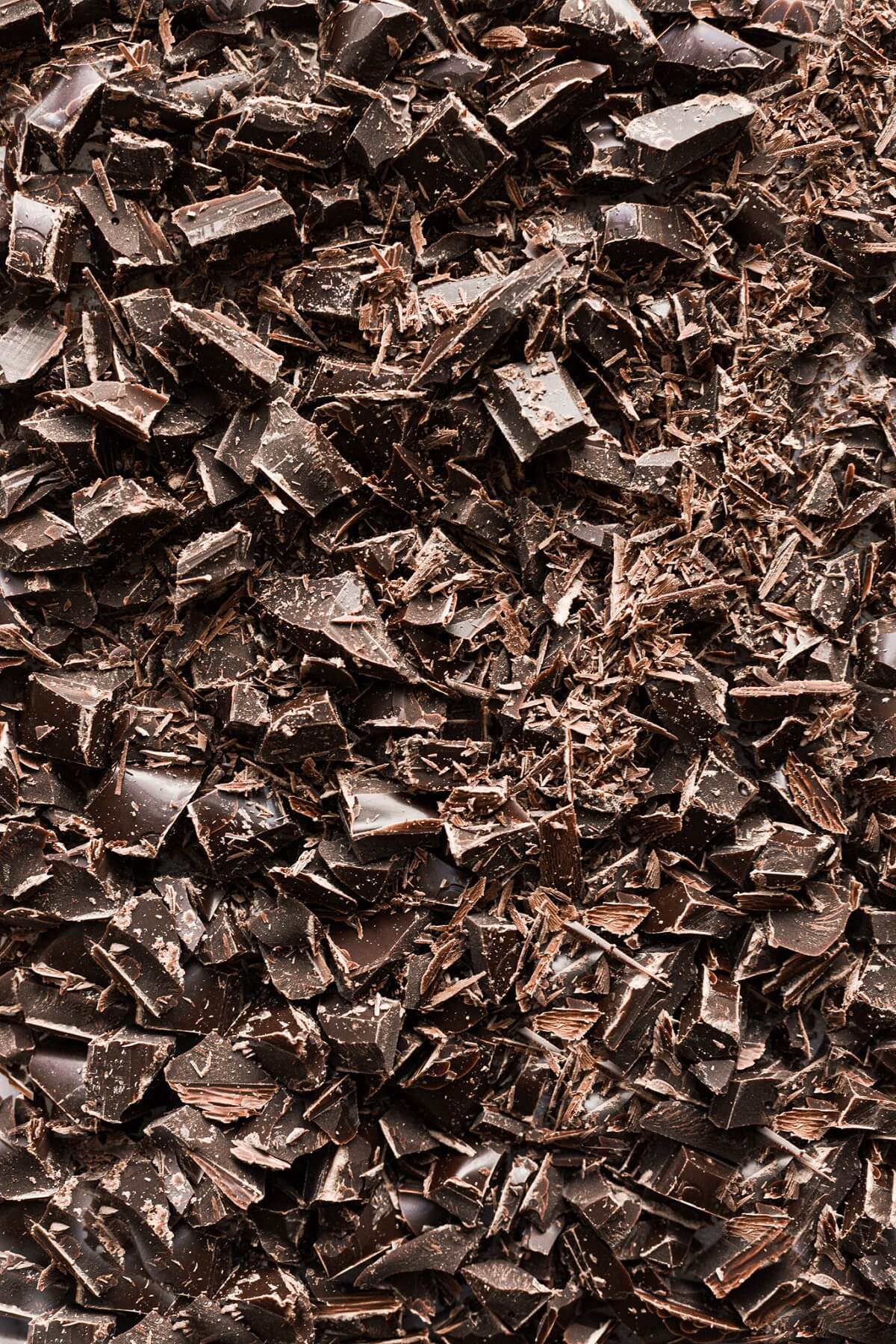 Instructions
Make the raspberry puree.
In a saucepan, combine the raspberries, sugar, and lemon juice.
Bring the mixture to a boil over medium heat, then reduce to a simmer. Cook until the raspberries are soft and juicy, and the sugar is completely dissolved.
Transfer the hot raspberries to a blender and blend for about 30 seconds, until liquefied.
Strain the fruit puree through a fine mesh strainer to remove the seeds, leaving you with a seedless raspberry puree. You should have approximately 2 cups of puree.
Chill the puree for several hours or overnight until thoroughly chilled.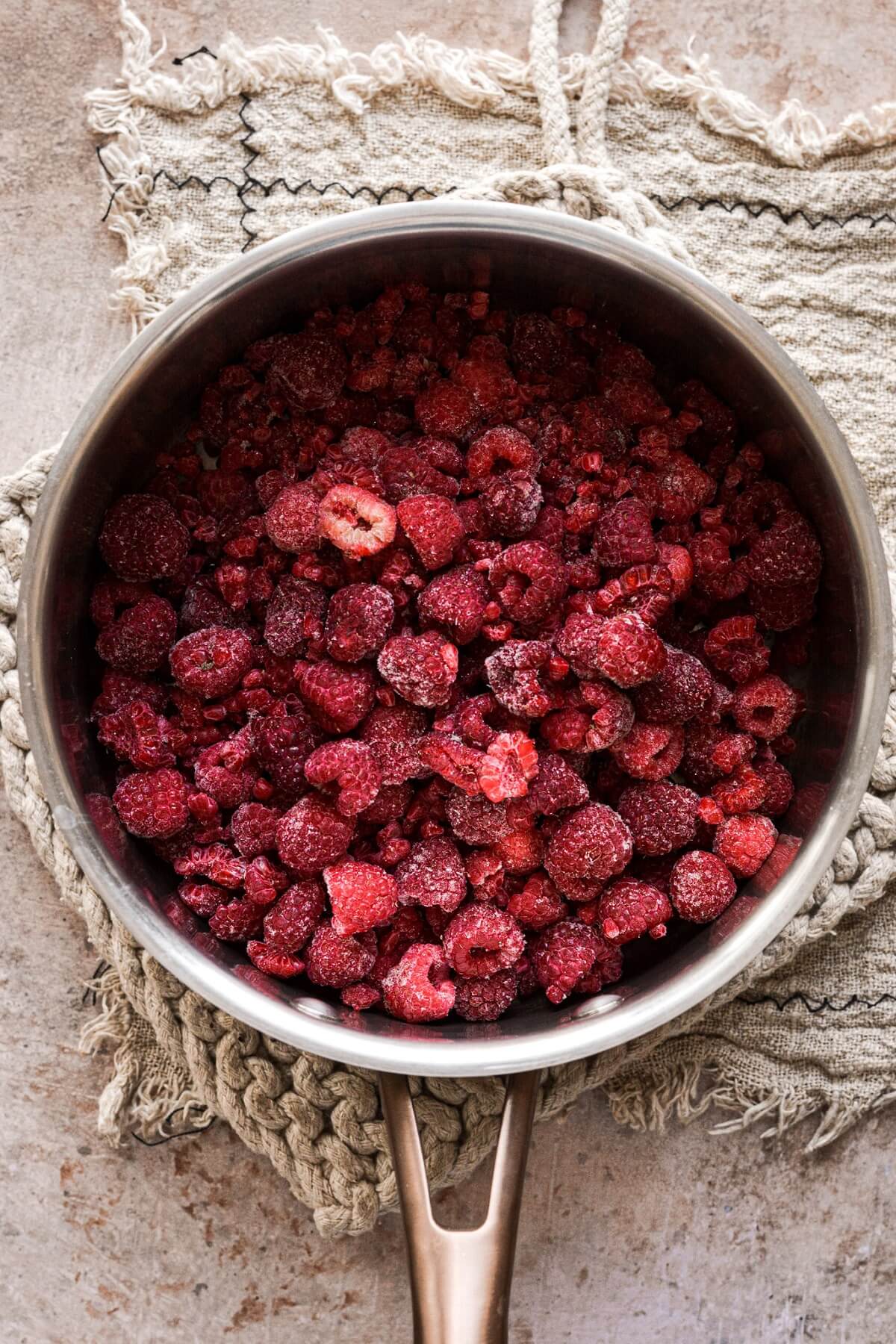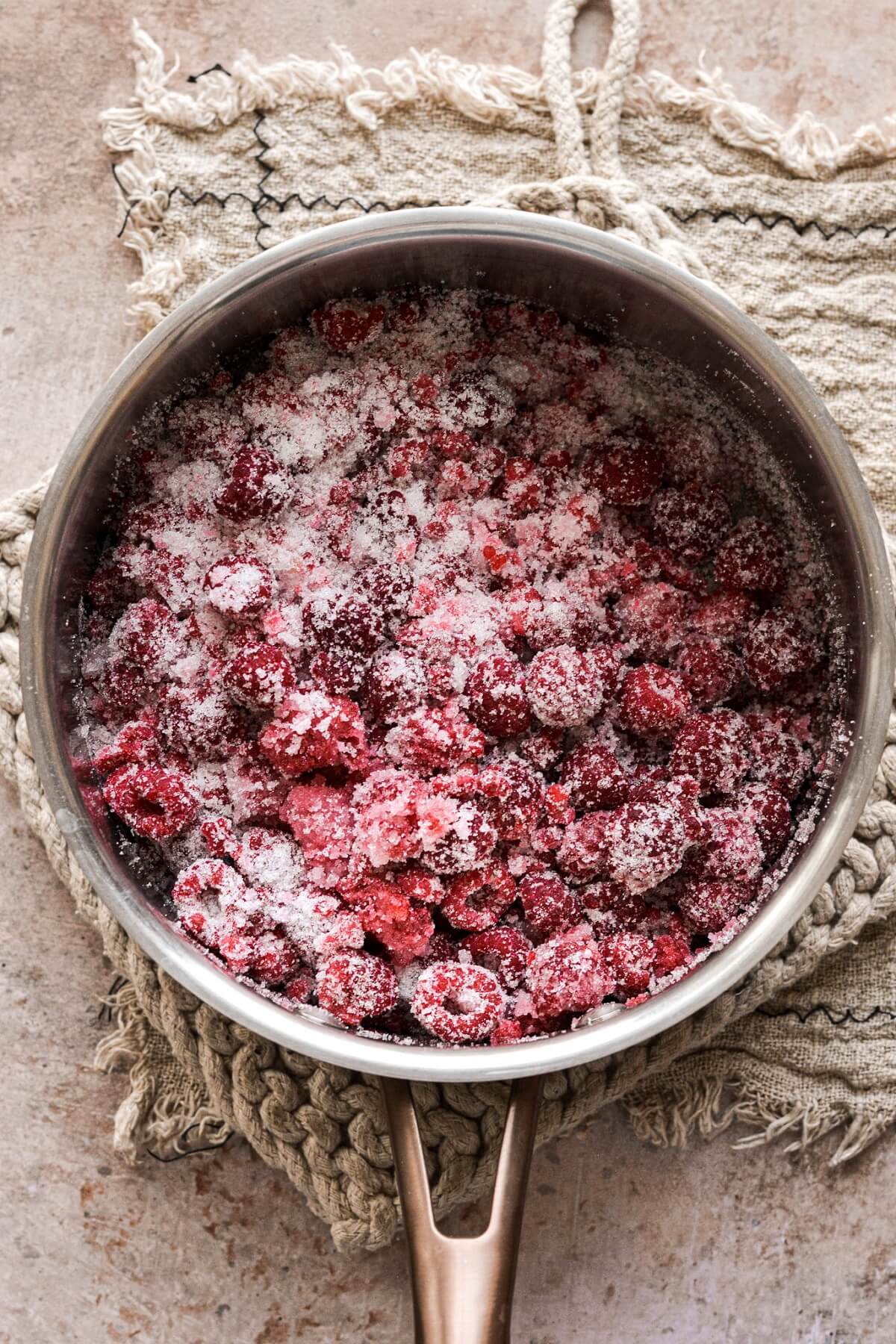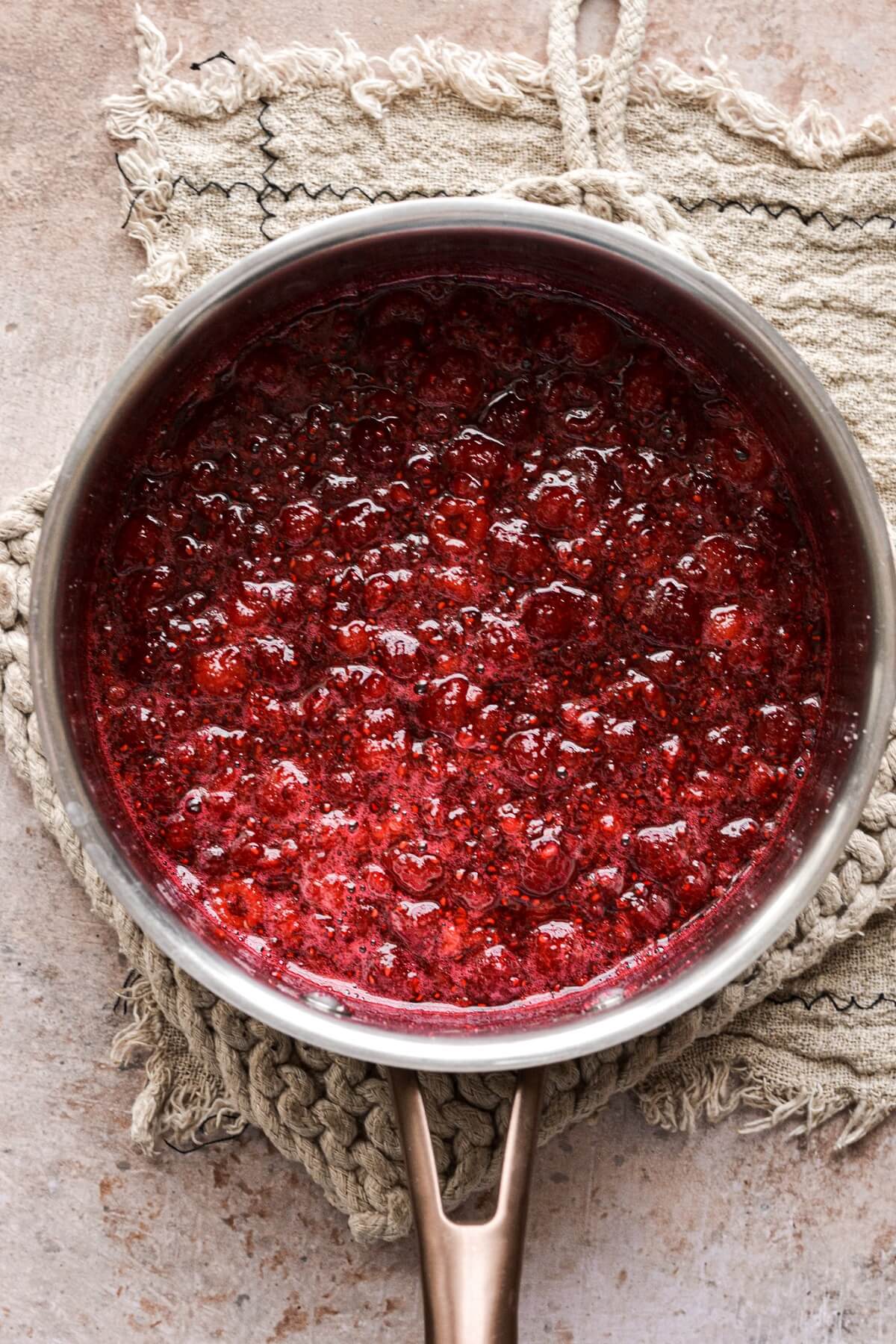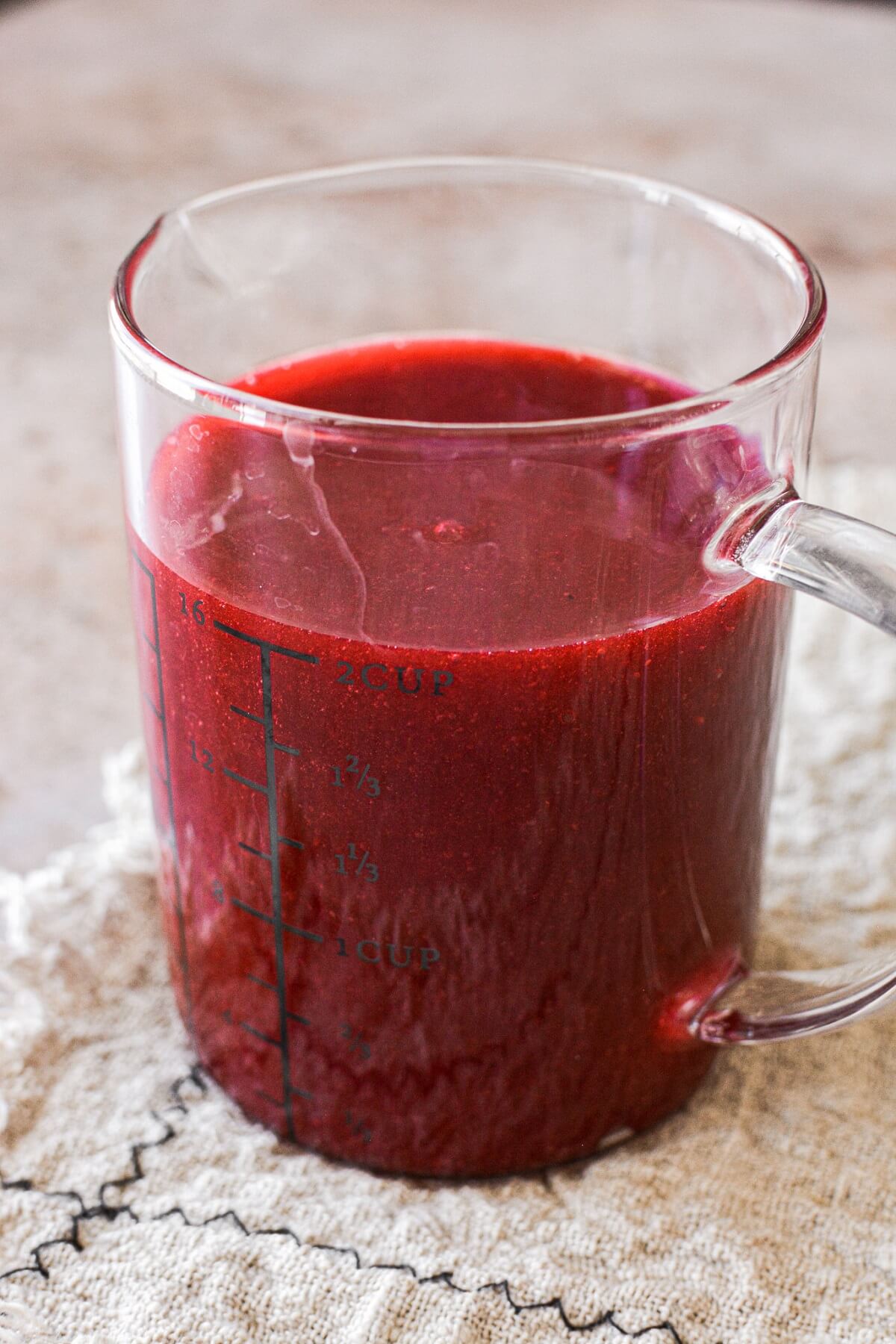 Make the ice cream.
In a bowl, whisk together the chilled raspberry puree, cream, vanilla extract, and salt.
Pour the mixture into your ice cream maker and churn according to the manufacturer's instructions, until the ice cream reaches a thick and creamy consistency, similar to soft-serve ice cream.
During the last minute of churning, add the vodka and the chopped chocolate, ensuring you have a mixture of fine shards and larger chunks (no bigger than 1/4 inch).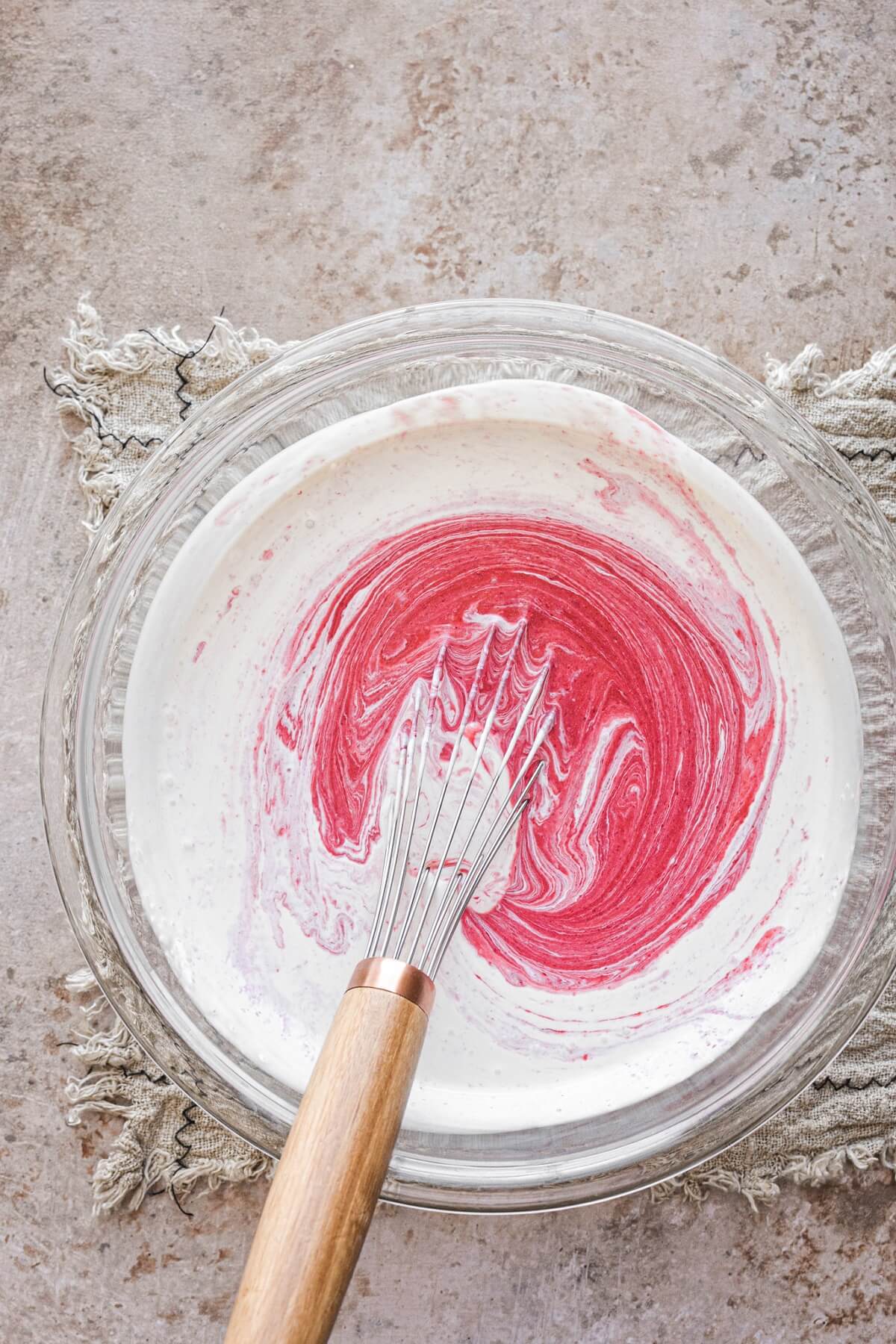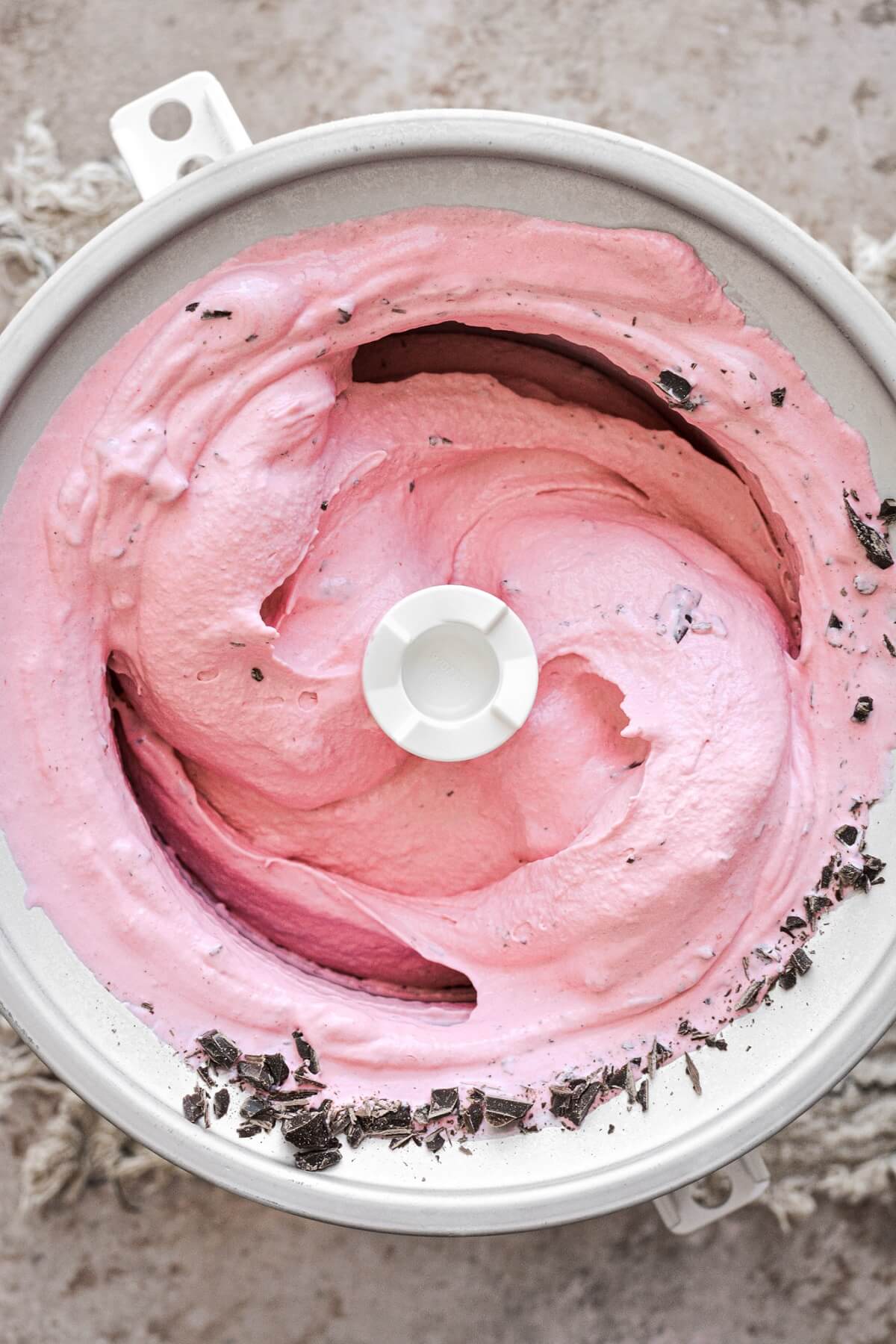 Transfer the ice cream to a freezer-safe container, ensuring it is spread evenly. Place a lid on the container and freeze for a minimum of 8-10 hours, or overnight, until the ice cream is firm enough to scoop.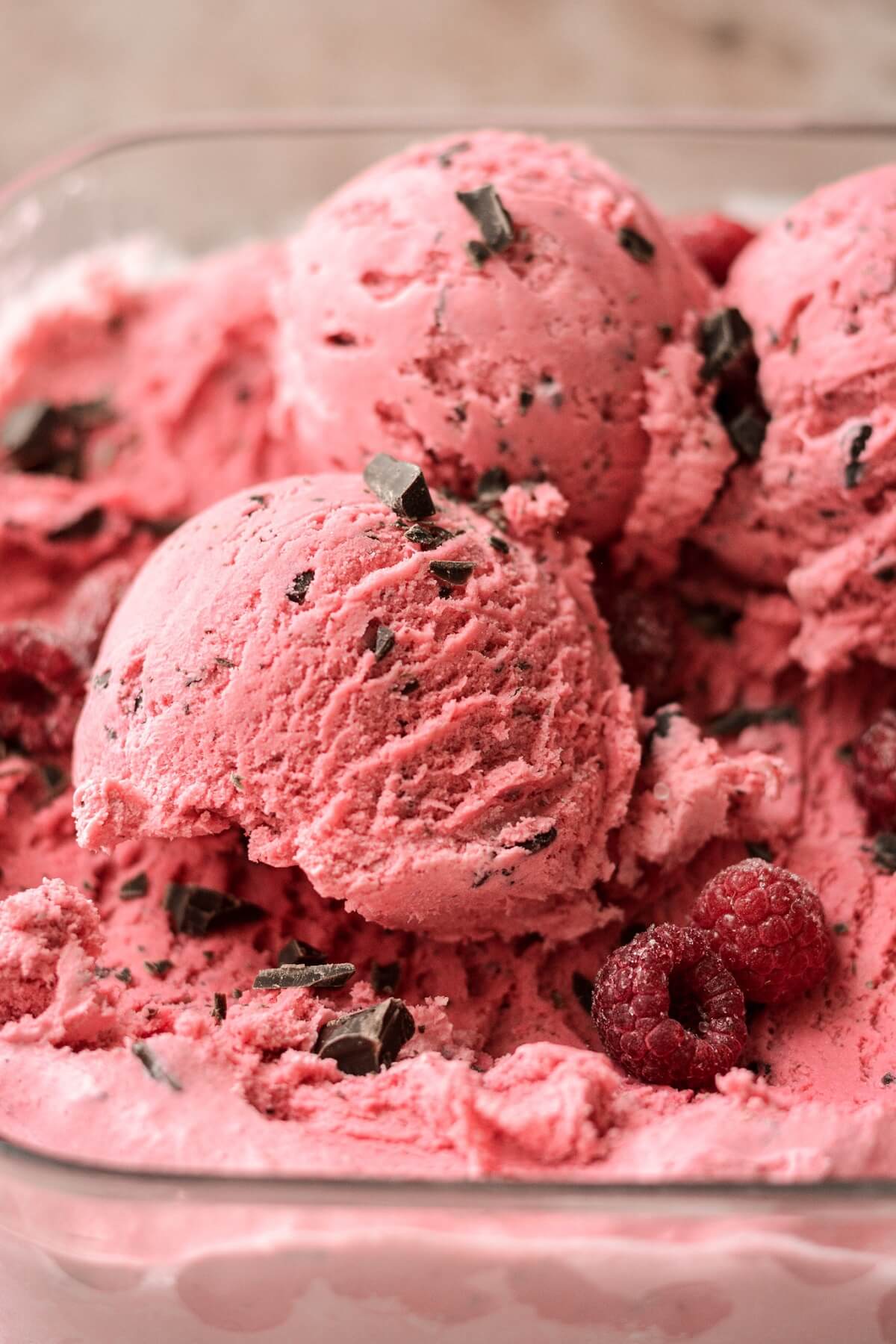 Frequently Asked Questions
What does the vodka do in ice cream?
The addition of 1 tablespoon of vodka to homemade ice cream acts as a magic touch. It lowers the freezing point of the mixture, resulting in a smooth and creamy texture without any pesky ice crystals.
Do you have a no-churn raspberry ice cream recipe?
Indeed, we do! For a no-churn version of this raspberry ice cream, follow these steps:
Simmer the raspberries and lemon juice with just 1/4 cup of sugar. Frozen raspberries work best for this method.
Puree the mixture, strain it, and chill it as directed in the original recipe.
Whisk together the chilled raspberry puree, vanilla extract, salt, and 1 can of sweetened condensed milk.
In a separate bowl, use an electric mixer to beat the cold heavy whipping cream until soft peaks form.
Gently fold the raspberry mixture into the whipped cream until well combined, and then fold in the chopped chocolate.
Spread the mixture into a freezer-safe container and freeze for at least 10-12 hours, or overnight, until firm enough to scoop.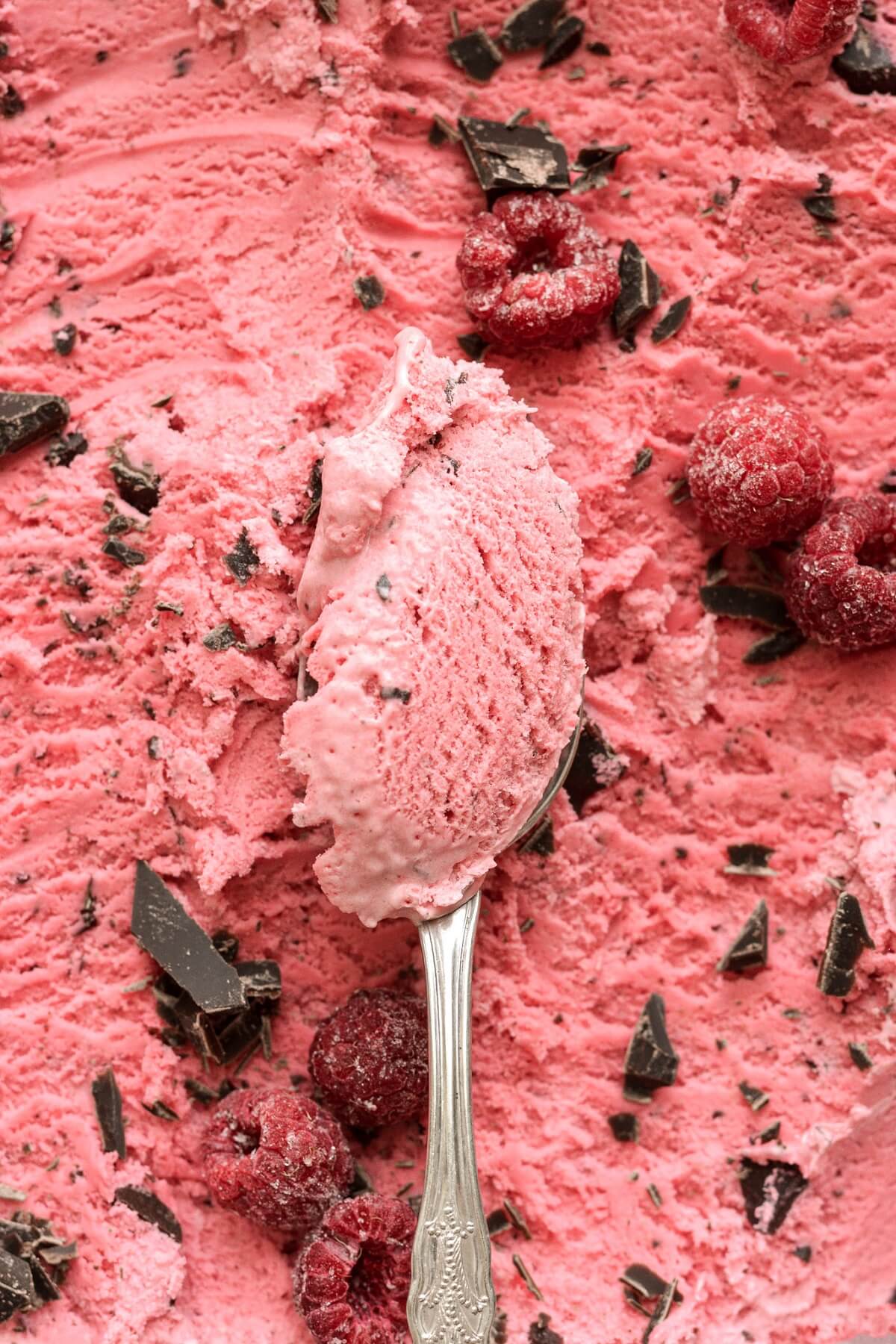 You Might Also Like
Red Velvet Cake Ice Cream: A decadent twist on a classic dessert.
Blueberry Ice Cream: Bursting with the flavors of fresh blueberries.
Strawberry Vanilla Bean Ice Cream: A delightful combination of fruity and creamy goodness.
Brownie Sundae Caramel Swirl Ice Cream: Perfect for those with a sweet tooth.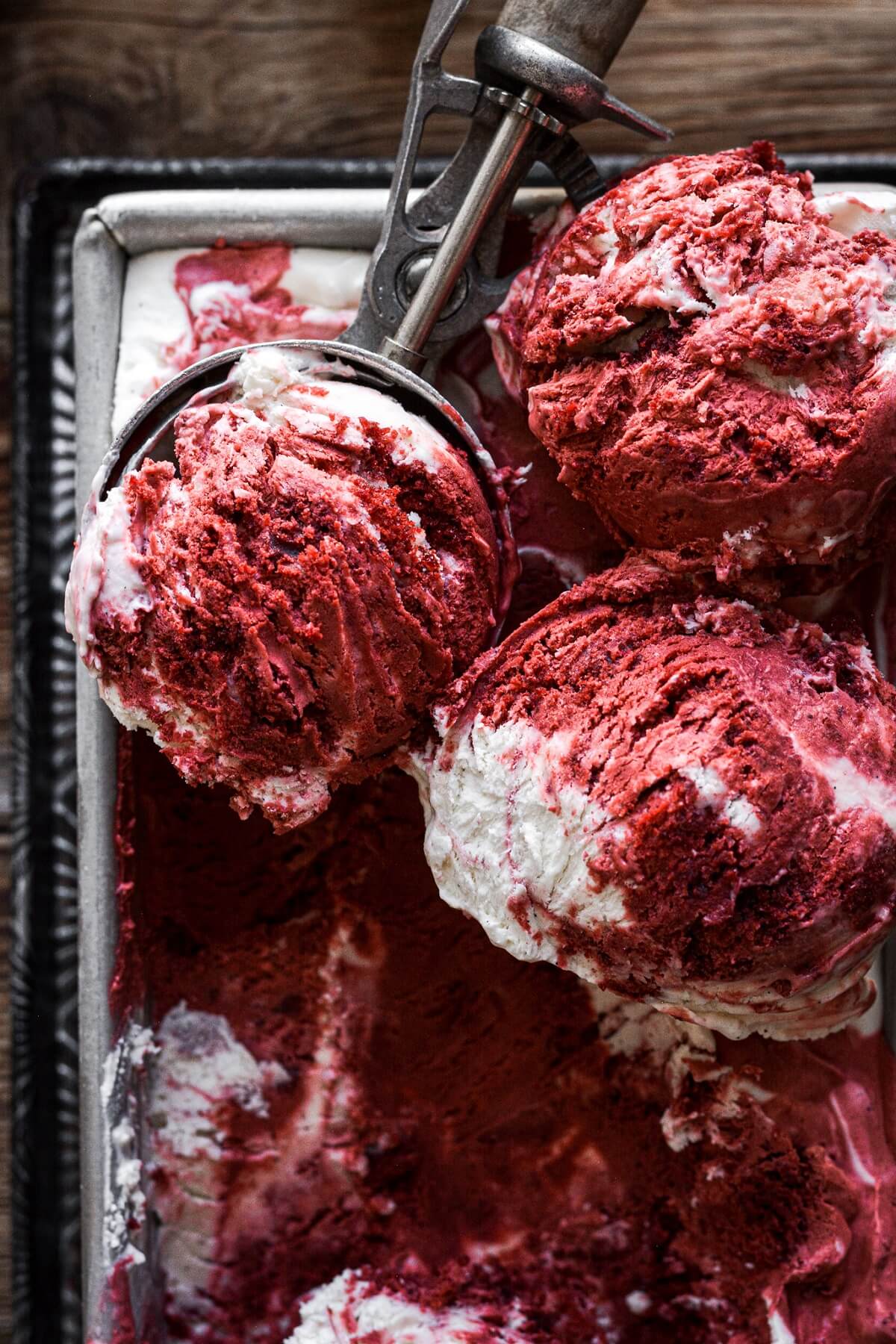 (https://curlygirlkitchen.com/wp-content/uploads/2022/02/Blueberry-Ice-Cream-Egg-Free-009.jpg)(https://curlygirlkitchen.com/wp-content/uploads/2022/03/Strawberry-Vanilla-Bean-Frozen-Custard-Ice-Cream-013.jpg)(https://curlygirlkitchen.com/wp-content/uploads/2023/01/Brownie-Sundae-Caramel-Swirl-Salted-Peanut-Vanilla-Ice-Cream-No-Churn-014-720×1080.jpg)
Favorite Products
Did you love today's recipe? We'd love to hear your thoughts! Please rate the recipe and leave a comment below. Don't forget to follow Curly Girl Kitchen on Instagram and tag us when you try one of our recipes. We can't wait to see your mouthwatering creations!