Here are the best information about Blue seal ice cream voted by readers and compiled and edited by our team, let's find out
Big Dip Blue Seal Ice Cream
CONTRIBUTED BY DONNA MACK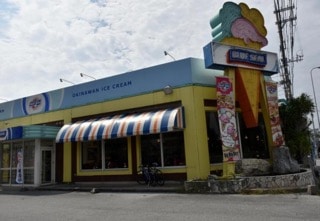 One of the first things you will discover when exploring off base on Okinawa is Blue Seal Ice Cream. They are located all over the island in many restaurants, grocery stores, malls, and sold at some of the tourist attractions.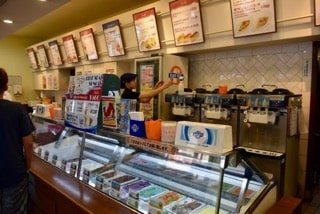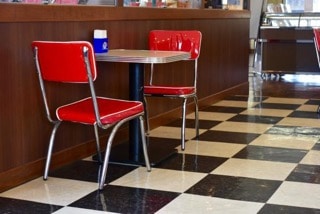 We visited the location on 58 between Kadena and Camp Foster, located near the Mihama American Village entrance. This location is better known as the "Big Dip" Chatan Restaurant. What I liked about this location is the 1950's ice cream parlor feeling you get when you walk in. The store has traditional parlor furniture, red seats and booths, black and white checkered floors and 1950's style pictures depicting the history of the store. There on the walls, you can see the photographs of the original store and sign that says "Big Dip".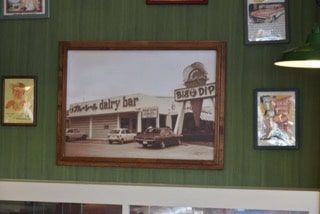 First, a little history about Blue Seal before we dive into all the flavors you can choose… Blue Seal was born in America but raised in Okinawa in 1948. Originally the company, Foremost, established a factory on a military base to supply the troops with dairy products. The products were a commodity and only available inside the base. In 1963 the company moved off base and in 1976 Foremost became Blue Seal. More detailed history can be found here: History of Blue Seal
THE GOOD STUFF:
You can't miss this building it has a huge neon ice cream cone front with the words "Okinawa Ice Cream". We, of course, stopped for ice cream only, so let's dive in with how many flavors are available. If I counted correctly there were 26ish flavors ranging from chocolate, vanilla, strawberry, coconut, mango, and much more… but my favorite is the Okinawan salt cookie!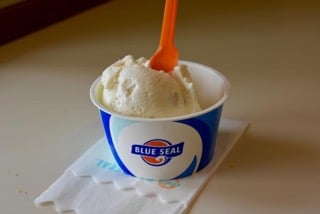 They also have soft serve ice cream in basic flavors of chocolate, vanilla, mango, beni-imo (named for the purple potato) and bana-pa-co. Want to mix it up? Order a swirl of those flavors. If you didn't get enough ice cream while visiting Big Dip, they have a freezer full of flavors you can take home too. Other sweet treats like donuts are also available, along with some Blue Seal gifts.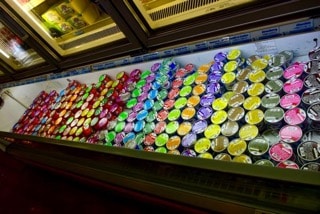 Not in the mood for ice cream? The Big Dip also serves a variety of food for lunch and dinner. Those items include a large selection of pasta, as well as burgers, fries and hot dogs. I hear the Okinawa Taco Dog is very popular and I must return to try!
If you have not visited a Blue Seal yet I say stop what you're doing and take the kids/family out for dinner and dessert!
Blue Seal Ice Cream
The following info is for the Chatan location:
Payment: Yen and Credit Cards are accepted
Phone: 098-936-9659
Hours: 10:00 – 25:00
Last call for Burger 24:00
Fries and parfait 24:30
Address: 1-5-8 Chatan-town Okinawa
GPS Coordinates: 26.3133725, 127.76092310000001
Directions: Located off Hwy 58 between Kadena Gate 1 and Camp Foster. Look for the big neon Ice Cream Cone. If you are traveling from Kadena look for the Starbucks. If coming from Foster it will be on your left turn into the parking lot there is an auto store ( AutoBacs) next to the Big Dip. There is parking in the back.
Other Locations