This keto strawberry ice cream recipe is extremely easy to make with just 5 ingredients and 10 minutes of prep. Learn how to make the best low-carb keto strawberry ice cream that's rich, creamy, and loaded with fresh strawberries.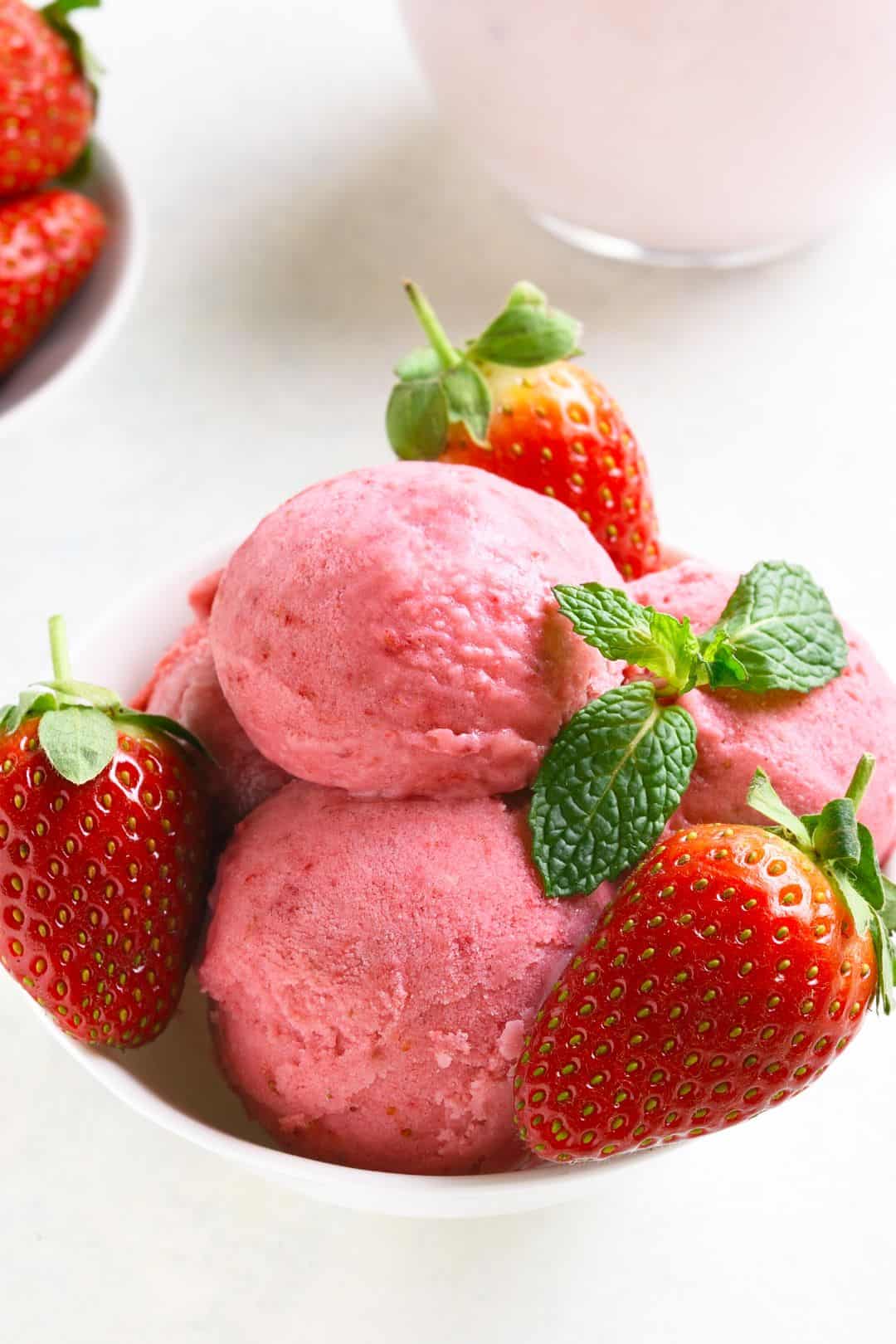 When the weather starts heating up, my favorite way to cool down is by eating keto ice cream. While I love my keto chocolate cake or keto brownies, I'll always choose ice cream on a hot day.
Sugar-free strawberry ice cream is a refreshing summer treat that everyone loves. Although we find many versions in any supermarket, none of them compare to the homemade one!
You'll definitely impress everyone with a low carb summer frozen treat made with fresh strawberries, cream, and sour cream.
Strawberries are in full season, and we must take advantage of their delicious flavor.
We love strawberries because they are a low carb fruit, and you seem to love our delicious keto strawberry mousse and these creamy keto strawberry fat bombs.
So, today we decided to show you how to make keto strawberry ice cream that's perfect on a hot day.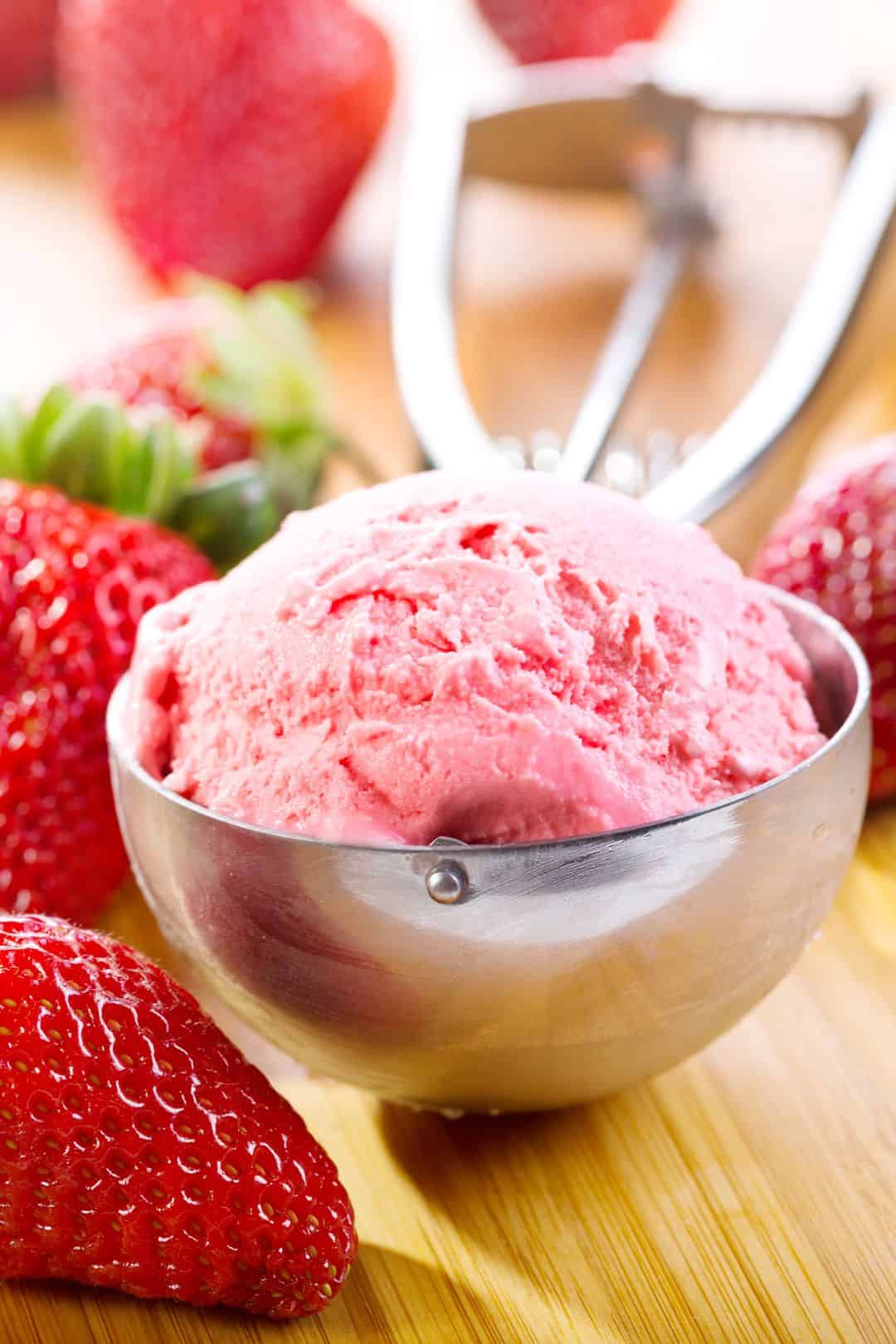 Why Are You Going To Love This Keto Strawberry Ice Cream
Only 3g net carbs per serving.
Super easy to make with just 5 ingredients.
Requires no egg or ice cream maker
Super versatile and can be customized with your favorite flavors.
Tastes just like real ice cream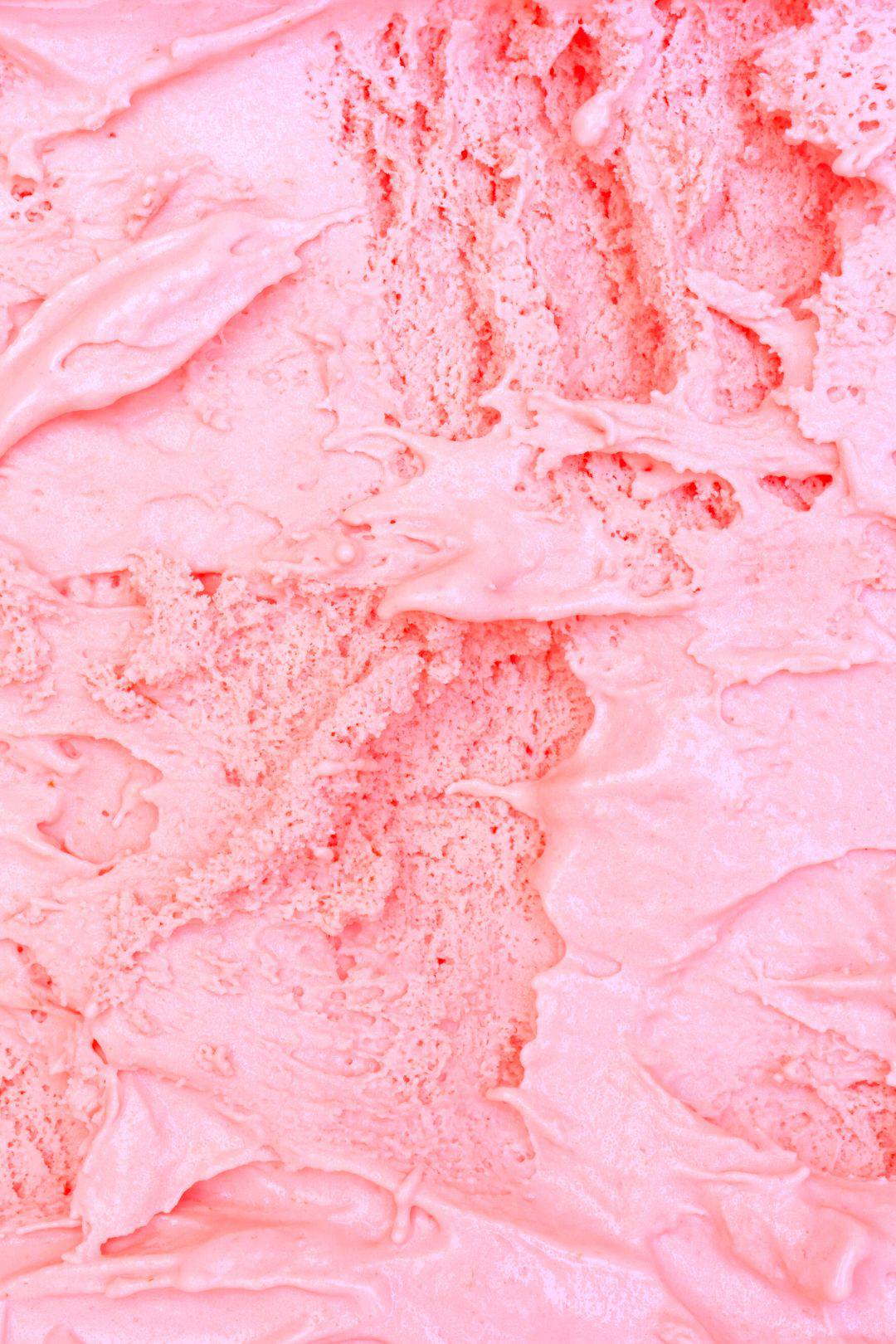 Is Ice Cream Keto Friendly?
Most ice cream on the market is not keto-friendly. Ice cream is loaded with sugar and other ingredients that are not keto compliant. However, you can eat ice cream on a keto diet if you make a few adjustments.
Even on a keto diet, you'll have to swap out a few ingredients, and you get to enjoy your favorite ice cream flavor this summer. We replace the sugar with low carb sweetener to help you stay in ketosis.
Keto Strawberry Ice Cream Ingredients
You will need only five ingredients to make this homemade keto strawberry ice cream. Here is everything you will need:
Strawberries – fresh strawberries are the best for this recipe, but if you can find any, you can easily use frozen ones.
Sweetener – always use powdered sweetener for this recipe to mix well into the mixture. I used Monk Fruit Sweetener.
Sour Cream – to make dairy-free ice cream, you can use canned coconut cream.
Vanilla Extract – Vanilla extract, in my opinion, should be used in any dessert recipe because it has a flavor that everyone enjoys.
Heavy Cream – this ingredient makes the ice cream extra creamy!
Cream Cheese
Vodka is optional but makes the ice cream super smooth, creamy and prevents it from getting too hard. It also makes it scoopable.
How To Make Keto Strawberry Ice Cream
I haven't bought any ice cream from the store since I discovered this recipe, and I'm sure you'll do the same when you see how easy and delicious it is. So here is everything you have to do:
Prepare the strawberries: Start by washing the strawberries.
Puree: Add the strawberries and sweetener to a food processor and blend until well combined and some chunks of strawberries remain in the mixture. Incorporate the sour cream, softened cream cheese, and vanilla extract until there are no lumps.
Whip the heavy cream: In a mixing bowl, mix the heavy cream until stiff peaks form.
Fold the whipped cream into the strawberry mixture until just combined. Use a rubber spatula.
Transfer the mixture into an airtight container or in your favorite ice cream molds.
Freeze for at least 6 hours, stirring every 30 minutes. If you're using an ice cream maker, skip this step.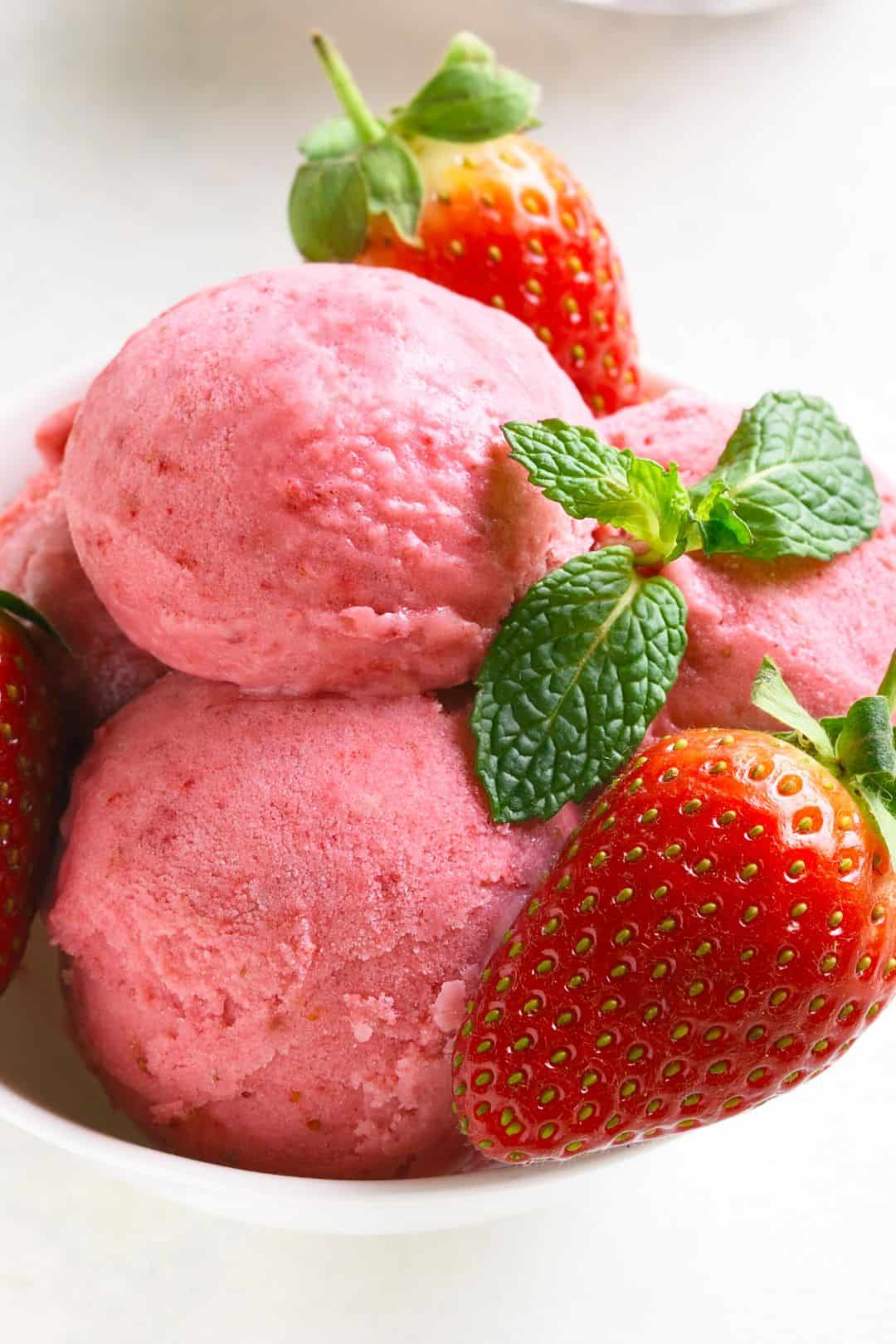 Tips and Variations
When you are beating the heavy cream, ensure it is completely cooled.
Before scooping, run your ice cream scoop under hot water to warm it up.
Make sure you don't overbeat the heavy cream because it will turn into butter.
Line your airtight container with parchment paper to ensure the ice cream doesn't stick. It also makes removing it from the tray a lot easier.
If you want perfectly scoopable ice cream, take it from the freezer 15 minutes before serving.
Storing Ideas
Freezer – store keto ice cream in the freezer for up to 3 months.
Frequently Asked Questions
For more information please see the list of Keto strawberry ice cream