Here are the top best Ice cream social decorations voted by readers and compiled and edited by our team, let's find out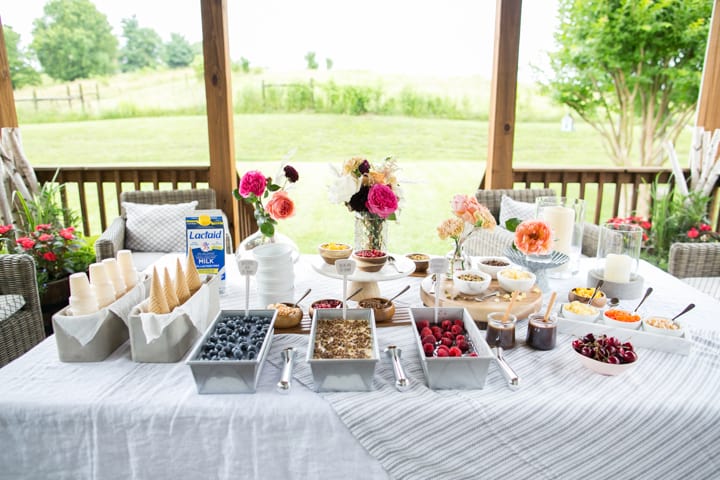 We've teamed up with LACTAID® to create this post.
Nothing screams summer like ice cream. For most people it's the perfect antidote to long, hot days. But it's the total opposite when you have a dairy sensitivity. A little indulgence can lead to major stomach pain. My kids love real dairy ice cream, which means no milk substitutes, and my stomach cannot handle it. Last week we milked the moments of summer with an ice cream social – so much goodness, minus the tummy troubles thanks to LACTAID®.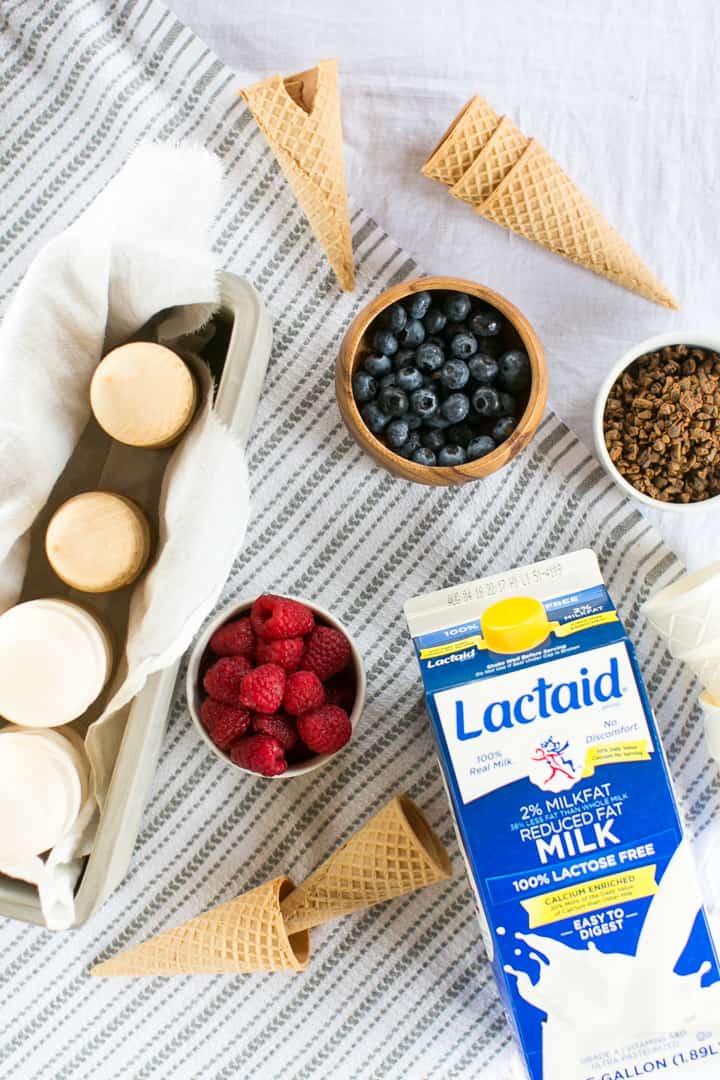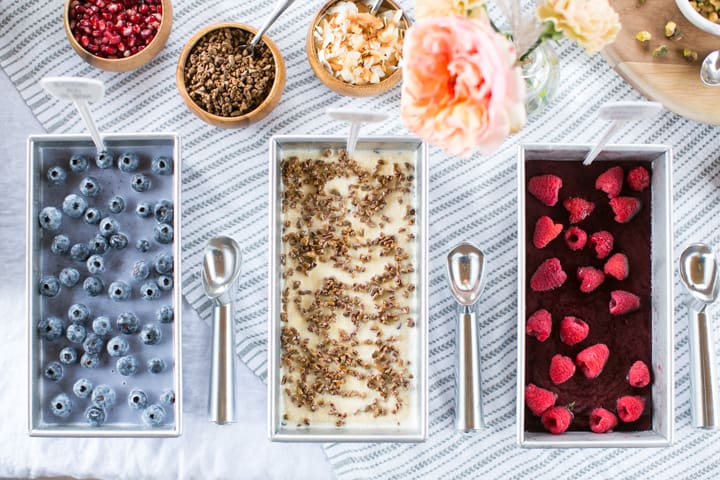 We made three amazing flavors of ice cream, and I tested them all – multiple times, ha! – with no stomach pains. I felt like I should keep eating ice cream, just to make sure, right?!
LACTAID® is real milk so you'll get the same protein, calcium, and vitamins that come with real dairy. But it was created specifically for people with dairy sensitives and lactose intolerance so it contains lactase, the enzyme that helps break down lactose – the sugar found in foods like milk, ice cream and cheese – so it's easier for people with lactose intolerance to digest.
If you haven't had ice cream in years (like me) this is big news. Big. Huge.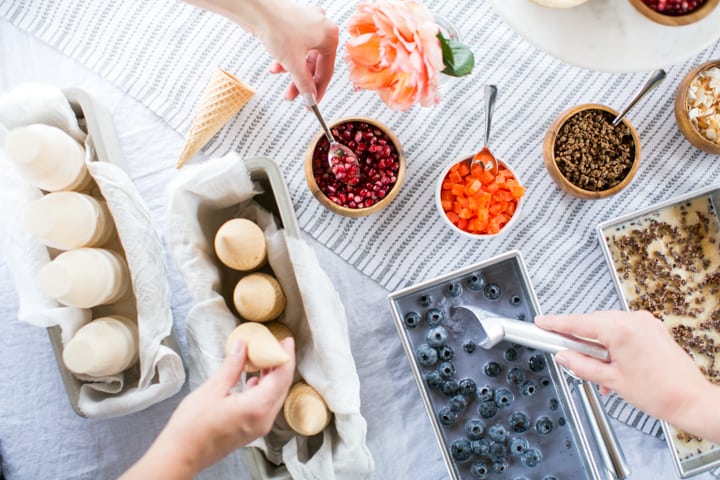 We decorated the table with flowers and a toppings bar with lots and lots of tiny bowls. The flowers were a nod to the ice cream flavors, both in color and in feel. So we used blooms in berry tones that had a sweet, summery vibe.
Since we were hosting our ice cream social on a backyard patio, we gave the ice cream buffet a summer garden party feel. The garden roses had a fresh-from-the-garden look that we carried throughout the table by repurposing some outdoor items. Two cement planters lined with white tea towels corralled the ice cream cones. And we labeled each ice cream flavor with plant markers leftover from a summer herb garden.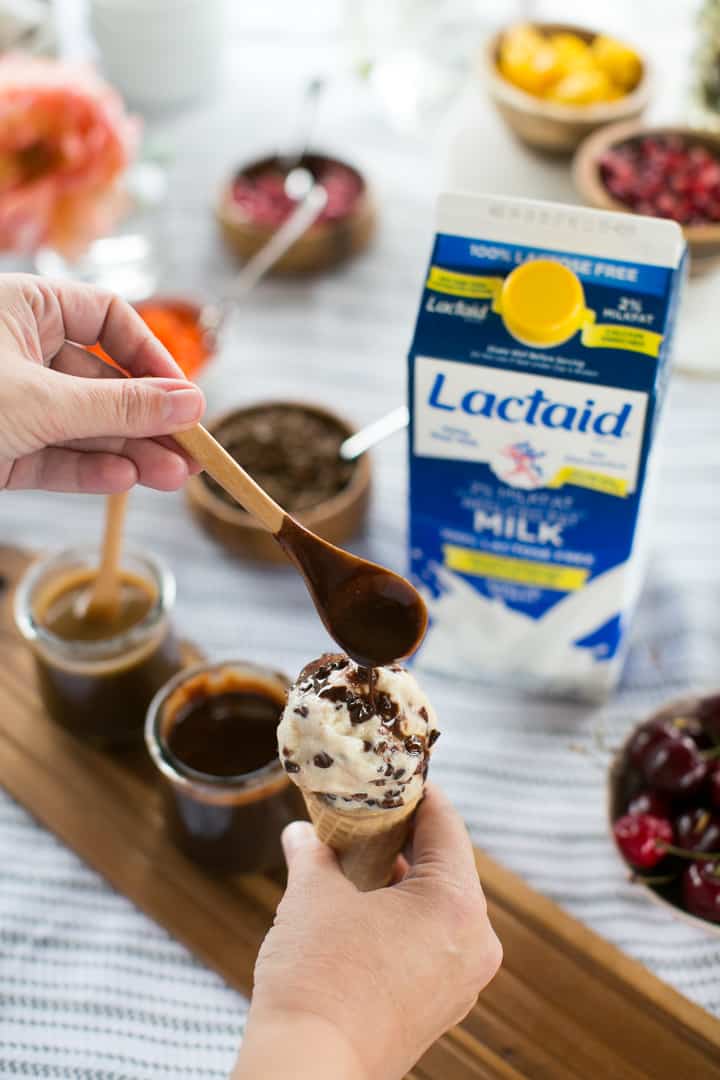 We focused on healthy options for our toppings bar with offerings like fresh pomegranate seeds, pistachios, coconut flakes, and dried mango. But we still wanted guests to have an indulgent experience, and nothing beats homemade chocolate and caramel sauce made with LACTAID®. So, so good on vanilla ice cream!
By spreading out toppings among multiple bowls and levels, we filled the table with them. Guests were able to pile their cones or bowls high with flavors and textures to their hearts' content — just like the never-ending toppings bar at an ice cream shop without any of the guilt or bloat.
Get the recipe for Vanilla Ice Cream with Cocoa Nibs and Chocolate Sauce.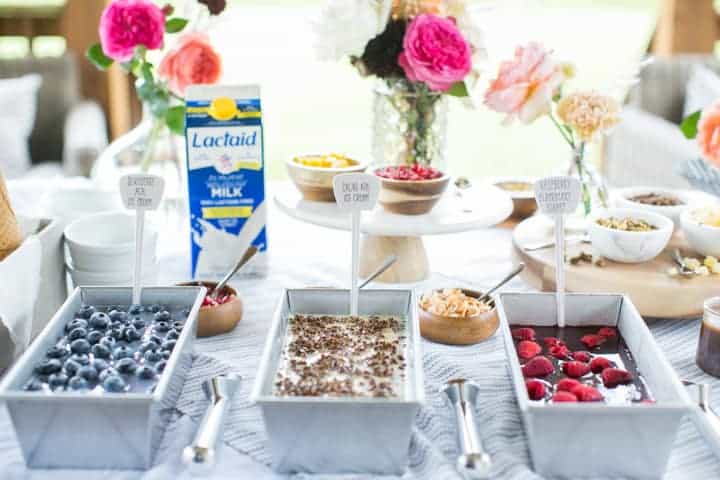 Creamy Blueberry Acai was a big hit, and the color is just gorgeous. We used LACTAID® along with the sugar substitute erythritol to avoid blood sugar spikes.
Get the recipe for Blueberry Acai Ice Cream.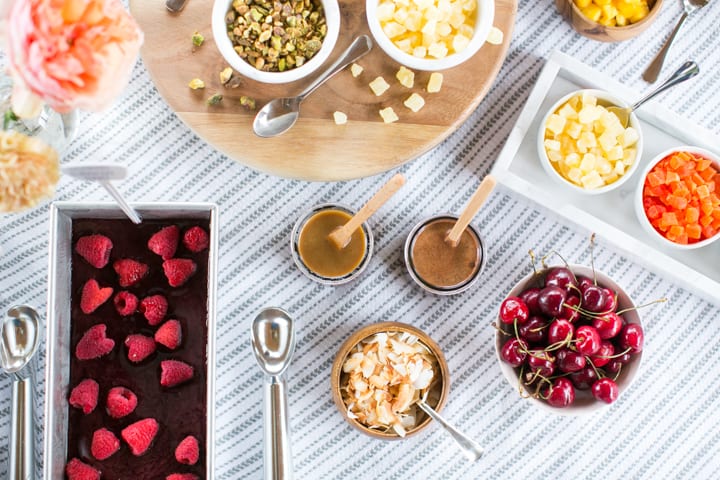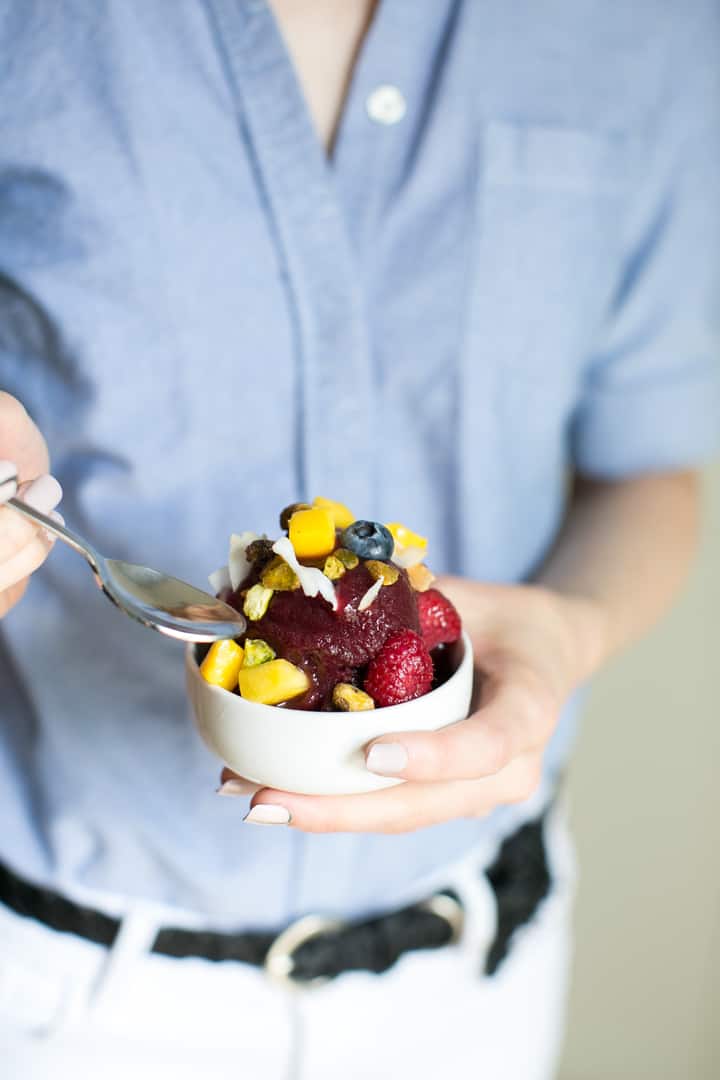 We made Raspberry Elderberry Sorbet for a fruity option. It melted fast but was very refreshing!
Get the recipe for Raspberry Elderberry Sorbet.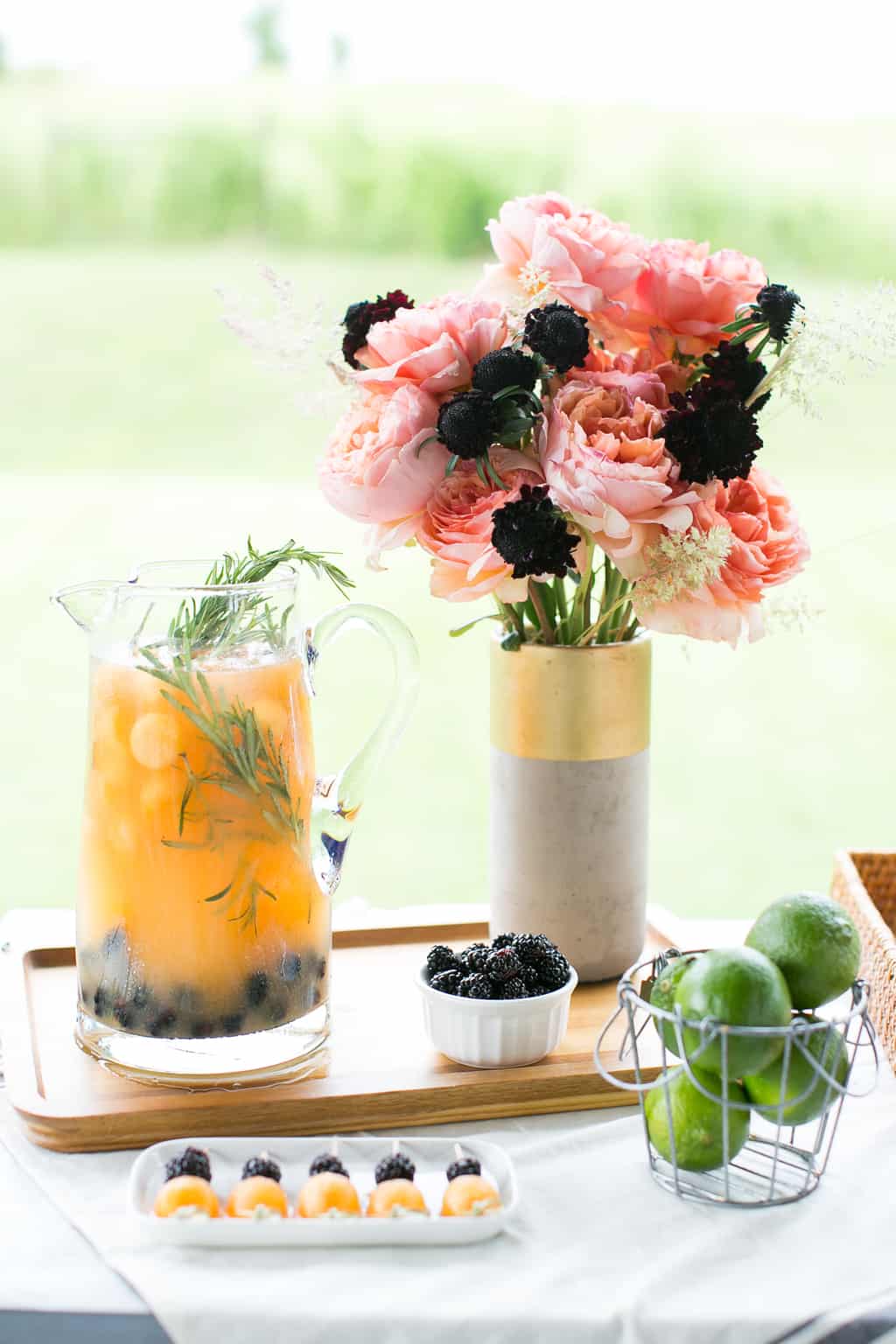 We can't tell you why ice cream always seems to make you so thirsty, but we can offer a practical solution! A well-appointed drink station is both festive and functional — all you need is a pitcher of drinks and a tray full of glasses at the ready. We whipped up a light, fruit-infused water that was hydrating and tasty.
Get the recipe for Cantaloupe Blackberry Infused Water with Rosemary.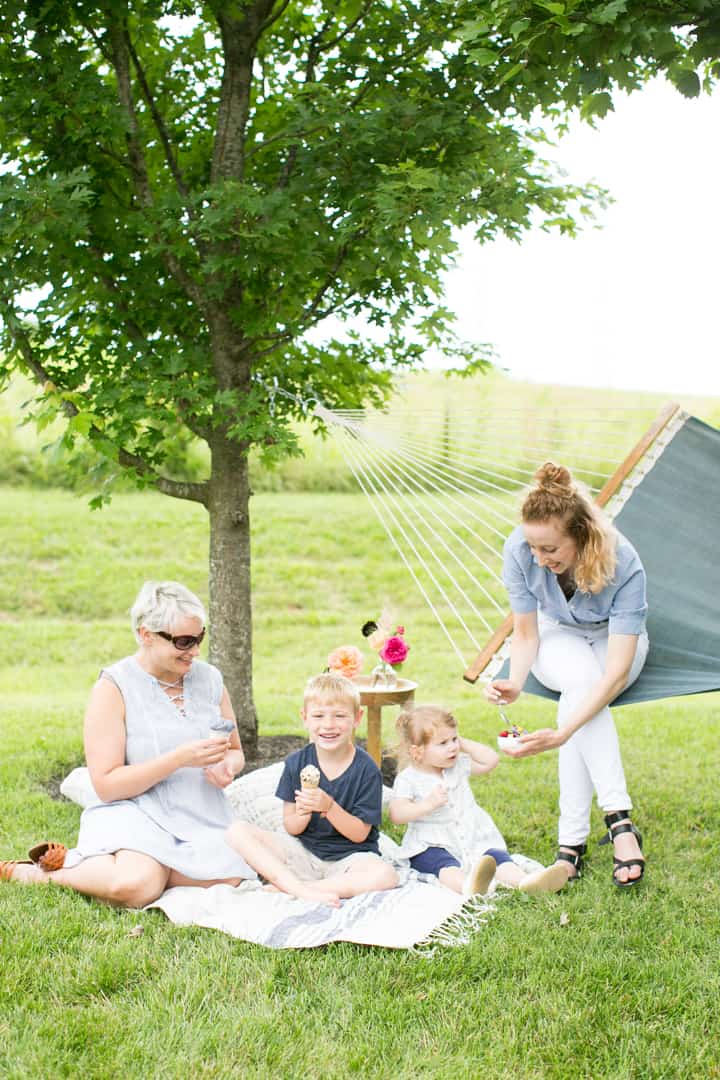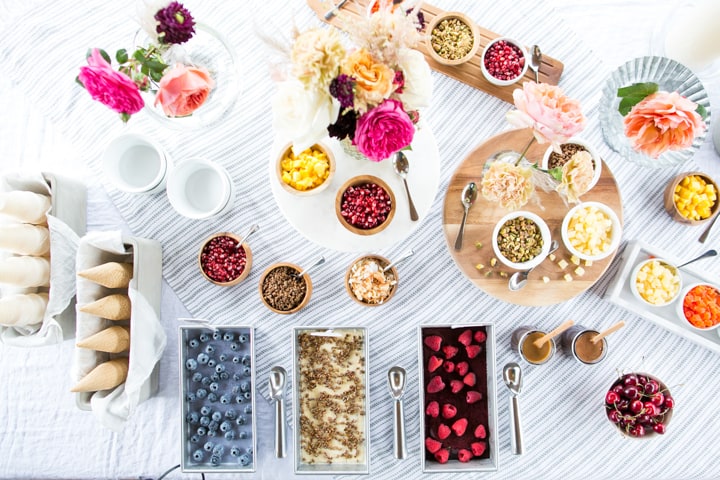 Now that I know what I've been missing I'm pretty sure we should be having ice cream every day. So many fun flavors to try, but chocolate is definitely next.
Styling: Elizabeth Ulrich
Photos: Susan Hudson
Recipes: Laura Wallace