Here are the best information about Ice cream des moines iowa public topics compiled and compiled by our team
Tomorrow is National Ice Cream Day and nothing satisfies a summer sweets craving better than cold creamy ice cream! From traditional vanilla cones to yummy malts to spectacular sundaes these local ice cream shops will have your kiddos screaming for more! Be the cool mom (or dad) and let the kids indulge at one of these five local ice cream shops in Des Moines.
Dairy Zone
2219 E University Avenue • Des Moines, IA 50317 • (515) 265-7824
After a day at the Iowa State Fair Grounds, a stop at this old-school soft serve ice cream joint, Dairy Zone, is a nice way to end the day. We like to indulge with one of their famous sundaes- pictured above is their Grasshopper Deluxe Sundae. DELISH! Be sure to get there by the end of October or you'll have to wait until March to get your ice cream fix.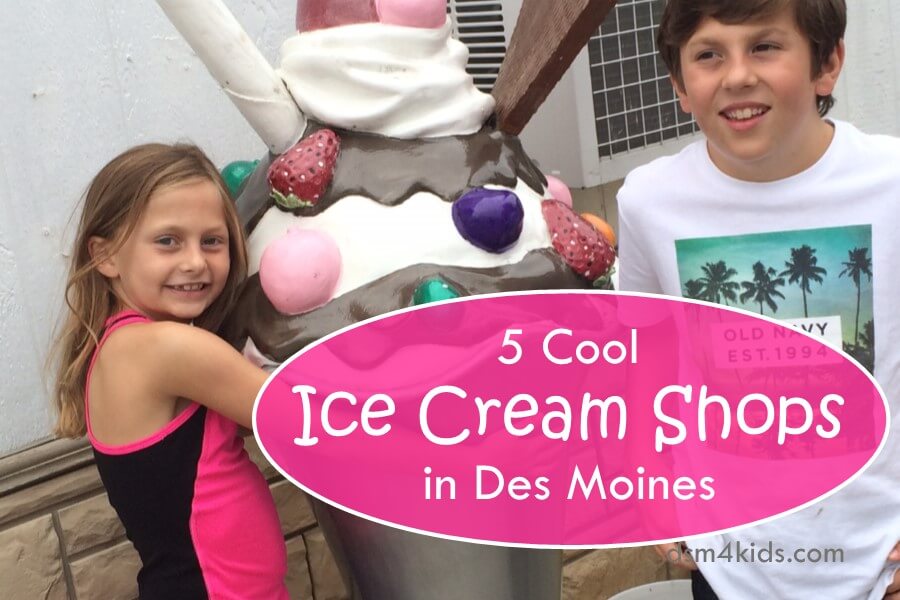 Granny's Sweet Freeze
3417 Hubbell Avenue • Des Moines, IA • (515) 266-0887
Little ice cream lovers can top-off their day at this quaint soft serve shop on the Eastside. You'll be relieved at the prices and many choices of mix-ins, toppings and their ice cream flavor of the week. Our favs are the dipped cone topping selections like butterscotch, toasted coconut and peanut butter.
Marble Slab Creamery
2310 SE Delaware Avenue # O • Ankeny, IA 50021 • (515) 964-9300
If your little foodie loves to BTO (build-their-own) ice cream cone then Marble Slab Creamery is your yummy go-to spot. With over 75 flavors of daily made small batch ice cream and unlimited mix-ins, their cones are always made to order. It's always interesting to see what the kids choose. Featured above is a coconut ice cream cone with cookies n' cream and sprinkles mixed in. Yum?!
Smokey Row
1910 Cottage Grove Avenue • Des Moines, IA 50314 • (515) 244-2611
Belly up to the old-fashioned ice cream soda fountain inside this popular coffeehouse. Try not to drool while you read through the menu of their old school favorites like malts, shakes, sundaes, tornadoes, ice cream sodas and floats. I love their old school chocolate soda with vanilla ice cream. My kids love their GINORMOUS waffle cones.
Snooky's Malt Shop
1810 Beaver Avenue • Des Moines, IA 50310 • (515) 255-0638
Spend the day shopping in Beaverdale and then cool off at Snooky's. A popular spot with Drake University students and locals of all ages, the cool creamy concoctions at this seasonal malt shop make it "snookilicious"! There is some indoor seating available, but to really get the full Snooky's experience take a seat on the patio. And, don't forget to ask for a cone for your pooch!
Where do you get your ice cream fix in Des Moines? Share in the comments below.
If you didn't find what you're looking for on this list, be sure to check out our other roundups:
Where to Find Cool Treats in Des MoinesBest Shave Ice Spots in Des MoinesChill Out at One of these 5 Great Ice Cream Places in Des Moines5 Hot Spots for a Cool Summer Treat in Des MoinesThe Scoop on the Sweetest Ice Cream Shoppes in Des Moines