Here are the top best Best ice cream pittsburgh voted by users and compiled by us, invite you to learn together
Nothing says summer like an ice cream cone. And at these 21 ice cream shops – from small-town soft serve stands to hip scoop shops with ultra-modern flavors – you'll find exactly what you need to keep cool this season.
Al's Cone Zone, Jefferson HillsThis small, family-owned business has been serving Jefferson Hills for 17 years. They offer all manner of sweet treats, including soft serve cones and cups, frozen yogurt, milkshakes, cream-cycles and more. And, they have some other food options too, if you're extra-hungry, like hot dogs and soft pretzels.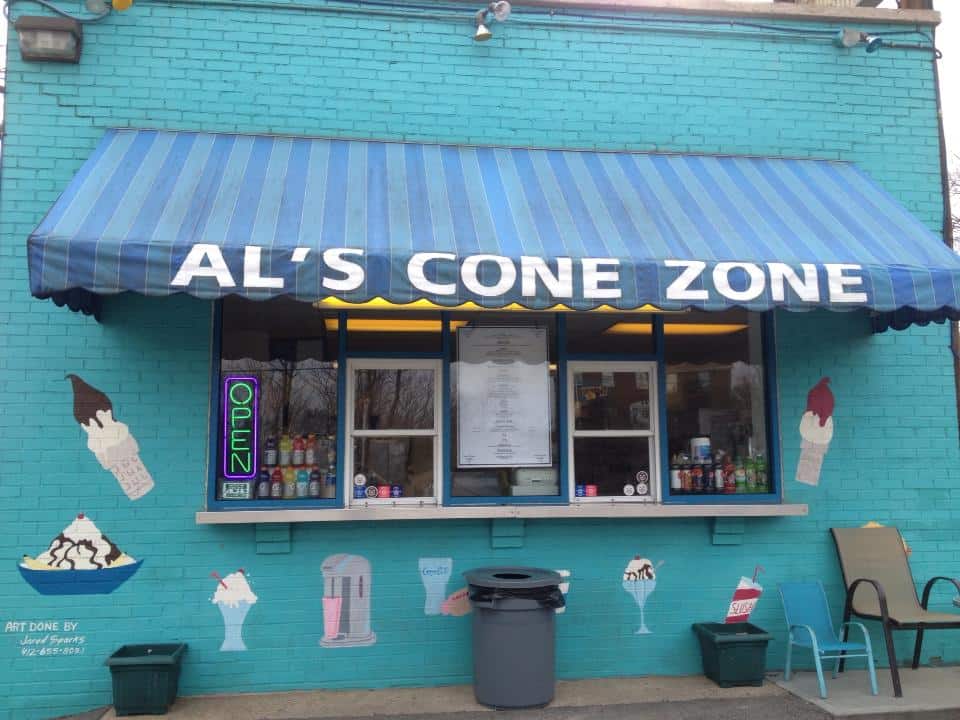 Remember When, Windgap Remember When has a long history in the neighborhood, with the building operating as an ice cream shop since 1960. It's been known as Remember When since 1991, and has had its iconic hot pink-and-white decor ever since. They're known for huge ice cream cones, (they claim they're "Pittsburgh's Largest"), homemade ice cream, and pineapple 'Dole' whip, too.
Brr-Kee's Homemade Ice Cream, OakmontWith a mix of 'everyday' flavors (like Butter Pecan, Cookies & Cream, Chocolate Chip and Birthday Cake) and a rotating list of 'specialty' flavors (like Cheesecake, Peanut Butter Oreo, White Turtle, Mountain Blackberry Yogurt and Teaberry), you'll be sure to find your perfect scoop at this Oakmont ice creamery. Bonus – this spot is dog-friendly, so pack your pup along for a special treat!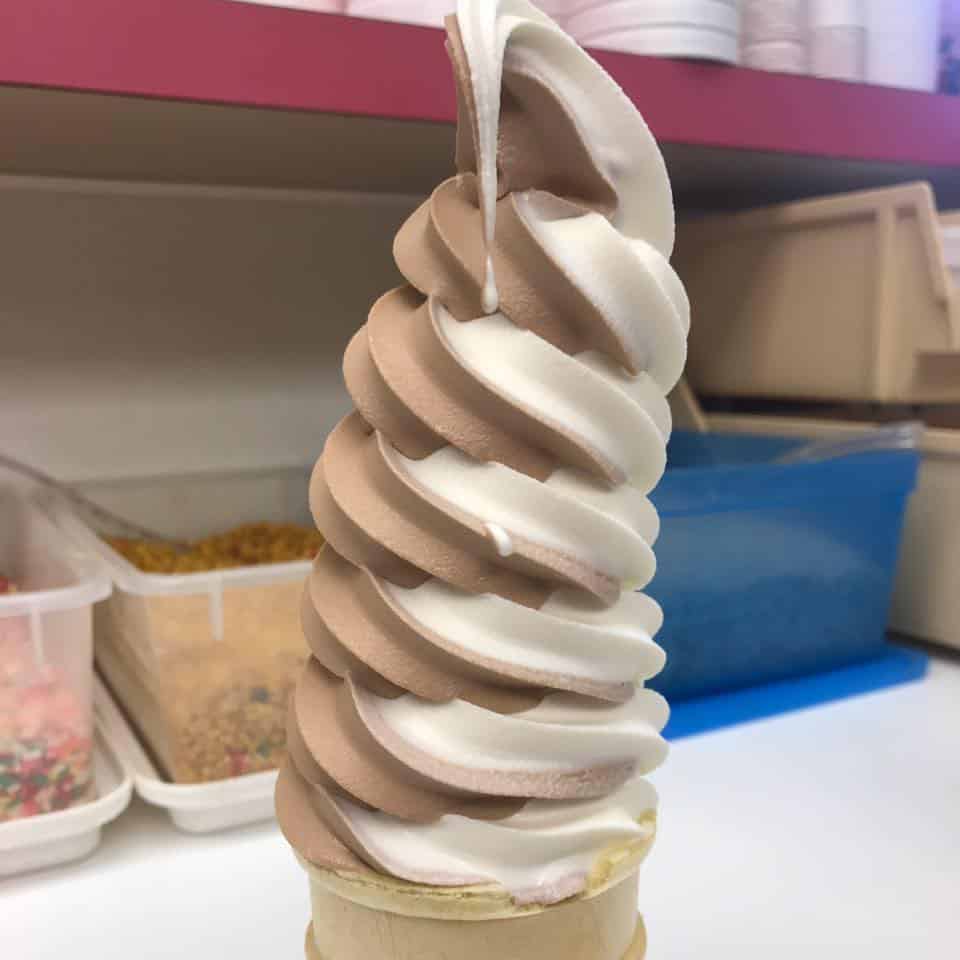 Twisters Ice Cream, BloomfieldThis tiny ice cream and Italian ice shop is located on Main Street in Bloomfield, and has been a mainstay in the neighborhood for almost two decades. They serve soft serve, hard ice-cream, classic Slushies (who doesn't love seeing that Slush Puppie?!), floats, Italian ices, milkshakes and flurries.
Glen's Frozen Custard, SpringdaleIf you're looking for some truly great custard, you've got to make the trip up north to Glen's. It's smooth, it's creamy, and it's oh-so-rich. They offer traditional flavors like vanilla and classic, to more unusual custard offerings, like Georgia Peach, Cinnamon, Butterscotch and Banana. Plus, they offer a full food menu with burgers, sandwiches and fries.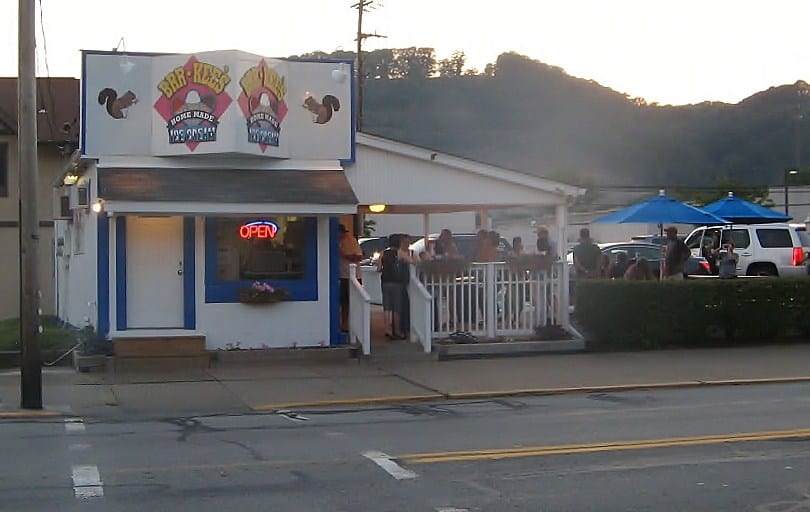 Dave and Andy's Homemade Ice Cream, OaklandThe name says it all. Dave and Andy's is known for their homemade ice cream, which comes in a rotating list of flavors, like Chocolate Chip Cookie Dough, Mint Chip, Coconut and more. They also serve frozen yogurt, sorbert, and low-fat, no-sugar ice cream, too. Pro tip: When they have Peach ice cream (made from fresh peaches!), get it!
Fudge Farm, various locations Fudge Farm may be known for their homemade fudge, but their milkshakes shouldn't be overlooked. They take their shakes to another level, piling them high with treats like chocolate-covered marshmallows, pound cake, and pretzels, and they also serve hard ice cream. They have locations at the Waterfront and on the South Side (fun note: their South Side location has swings inside of the store!).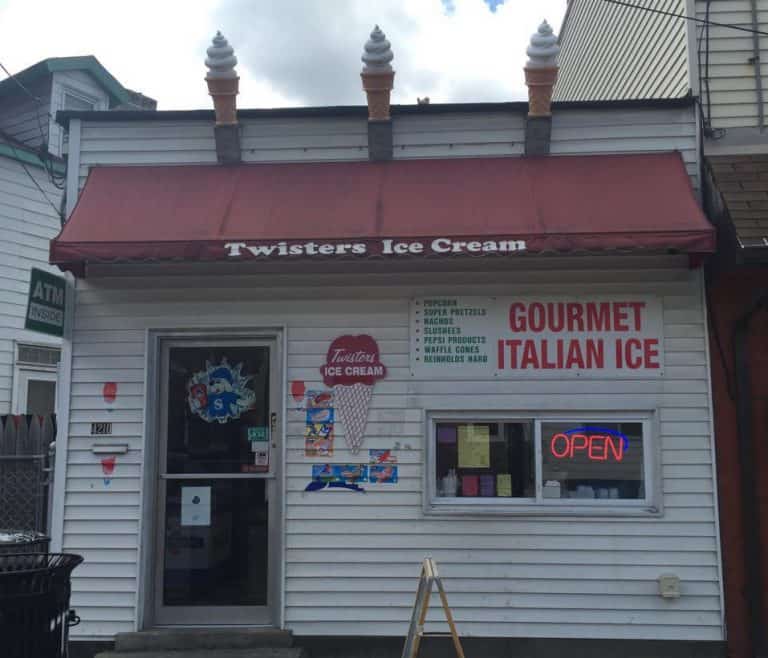 Crazy Cones of Millvale, MillvaleMillvale loves Crazy Cones – and for good reason! This tiny, seasonal ice cream shop offers classic soft serve, hard ice cream, milkshakes, floats, ice cream sandwiches, frozen bananas, cyclones, sundaes, shaved ice, banana splits… and a Unicorn Fairytale Sundae, too. There are so many options, in fact, you'll have to visit again and again throughout the summer!
Millie's Homemade, various locations Since opening a few years ago, Millie's Homemade has become the gold standard for ice cream shops in the city. They serve ice cream flavors made using fresh, local ingredients (a few of our favorites are Rhubarb Sorbert, Peanut Butter Chocolate Chip, Vietnamese Coffee, and Chunky Chocolate Hazelnut), and they also offer brioche ice cream sandwiches and ice cream macarons, in a collaboration with Macaron Bar. Find them at their scoop shops in Shadyside and Downtown, or in their brand-new ice cream truck.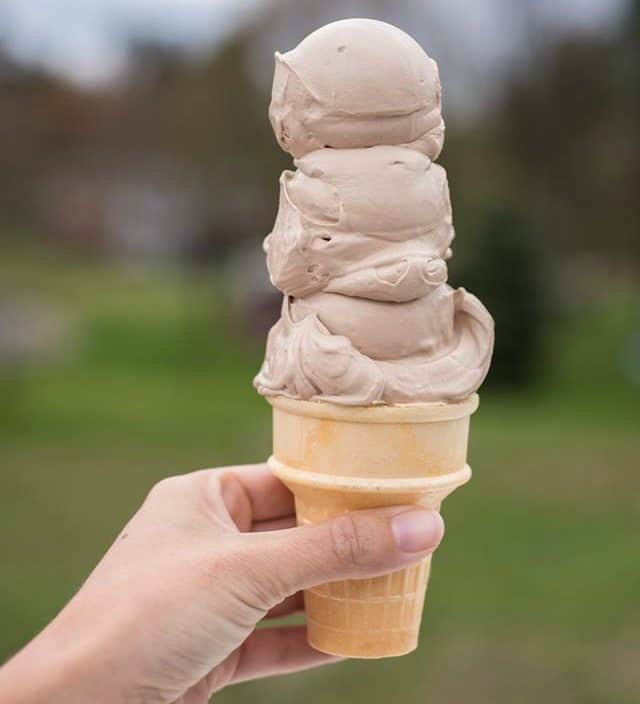 Page Dairy Mart, South Side You'll find a classic ice cream experience at Page Dairy Mart, which has been in business for a whopping 67 years! Head to the South Side for a taste of nostalgia, with their classic soft-serve ice cream in flavors like Blueberry, Caramel, Pistachio, Mint, Chocolate Chip, and Amaretto, sundaes (they're served with warm chocolate chip cookies!), Arctic Swirls, milkshakes, ice cream cakes and more.
Sarris Candies, Canonsburg Take a trip south of Pittsburgh to this ice cream and candy mecca. Sarris Candies serves hard ice cream (get it with their hard chocolate topping, made from their own creamy chocolate), sundaes, and floats. But what they're really known for are their thick, rich and creamy milkshakes, topped with mounds of whipped cream, and served with a cookie stick.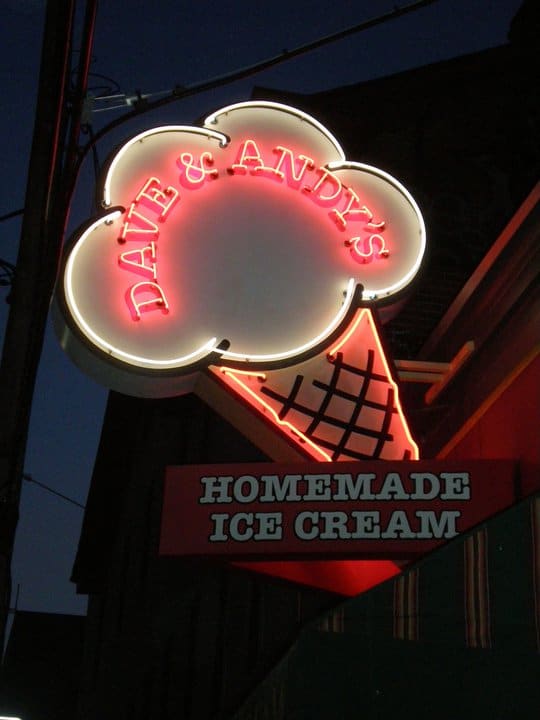 Kerbers, North Huntingdon Not only will you find loads of ice cream options at this North Huntingdon standby, but they also have fun for the entire family – in the form of mini-golf and tubing. They're known for their eclectic flavors of hard ice cream, including Graham Cracker, Columbian Coffee, Salty Caramel, Red Raspberry, Play Dough, Cherry Chocolate Chip, and Cotton Candy. During the summer months, they also have soft serve. Oh, and as a bonus, do yourself a favor and get a pint of their chocolate milk to go. It's a fan favorite.
Klavon's Ice Cream, Strip District This old-school ice cream parlour in the heart of the Strip District is a city-wide favorite – and for good reason. They serve some of the greatest ice cream in town, offering up decadent sundaes (more than 20 are on their menu, including the Strawberry Shortcake, Pineapple Upside Down Cake, and Peanut Butter and Jelly), ice cream floats, ice cream sodas, and cones and dishes of hard ice cream.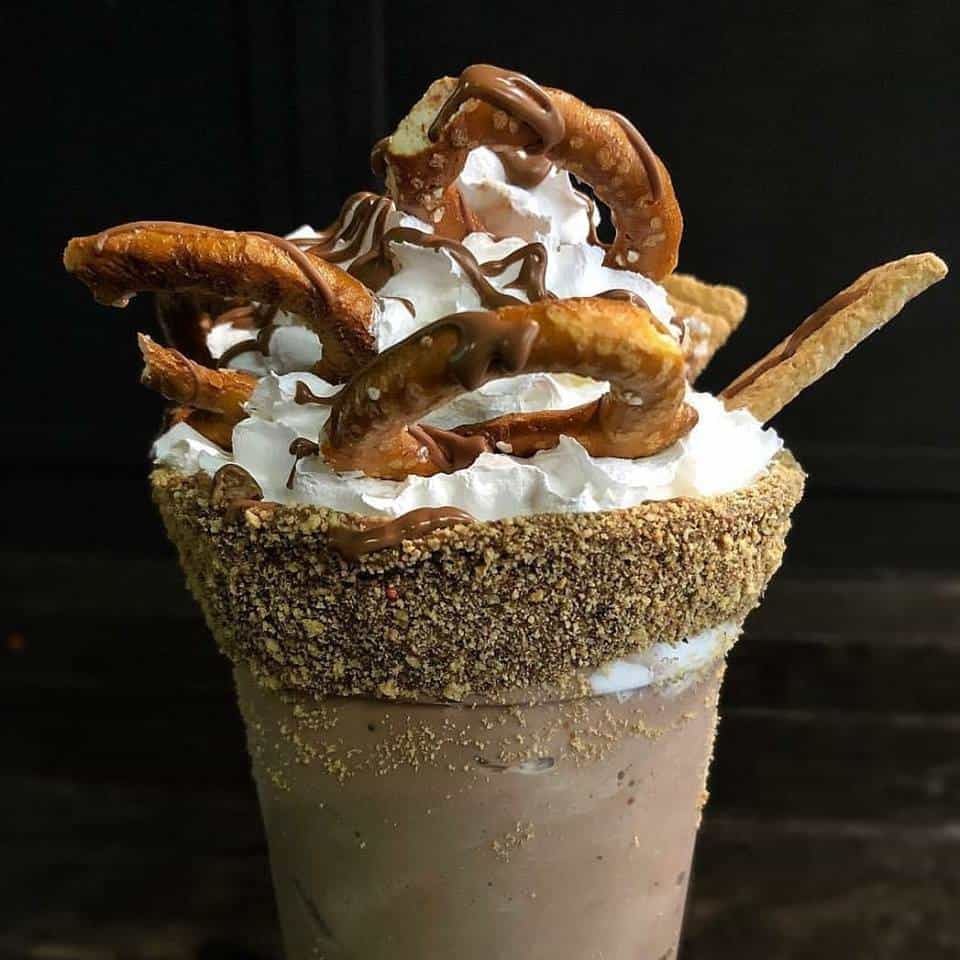 Antney's Ice Cream, Green Tree Antney's Ice Cream is a family-run ice cream shop located in Green Tree that serves cups, cones and milkshakes, all in their own house-made unique flavors, like Stracciatella, Baklava, and Lemon Poppyseed with Rose. They're also trying out new flavors, so you never know what's going to be available when you're there. They're also very dog-friendly, and serve up tiny treats for your pup, too.
Custard's First Stand, Pittsburgh This Pittsburgh classic (located on Camp Horne Road) has been around for decades, serving burgers, sandwiches… and of course, ice cream! They have soft serve, available in new flavors every week (recent options have included Pomegranate, Blackberry, Pistachio, Cinnamon Bun and Black Cherry), Good L'oven ice cream sandwiches, glaciers and sundaes – served with their own homemade sauces.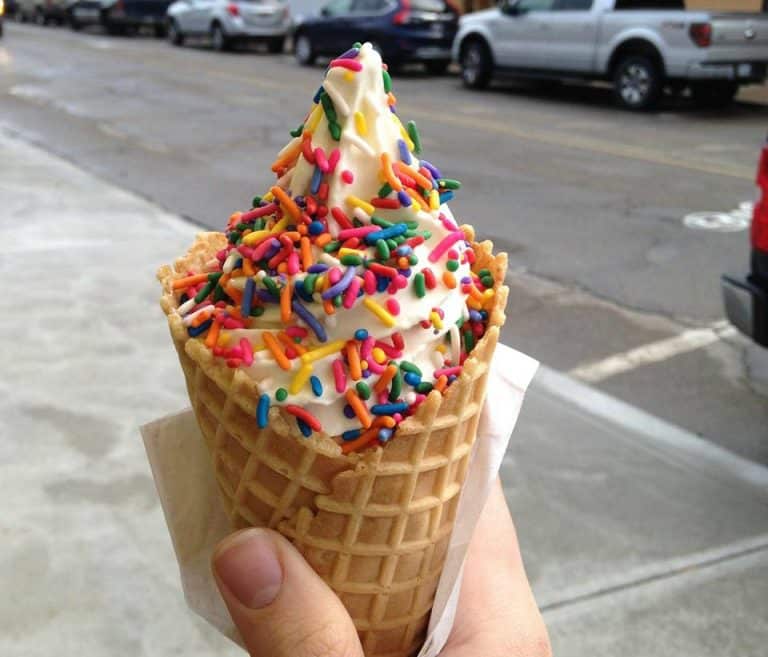 Emmerling's, Cheswick With giant soft serve cones (with special flavors of the week, like Pistachio, Lemon and Butterscotch), banana splits, ice cream sandwiches and ice cream pies, Emmerling's in Cheswick is one ice cream stop you won't want to miss. They also serve their very own homemade scooped hard ice cream, in flavors like Cookies & Cream (a classic), Cappuccino Crunch, S'mores, and Birthday Cake. And if you're in a hurry for your sweet treat? They have a drive-through option, too!
The Snowman of Portersville, Portersville The Snowman of Portersville is a classic roadside attraction of the best kind – the kind where you can get delicious frozen treats while you take a great Instagram shot! This one-of-a-kind, 13-foot tall custom-built Snowman originally came from New Mexico, but now graces Portersville with its season frozen offerings, including shaved ice, rainbow ice, smoothies, shaved ice sundaes, and ice cream cones.
Allegheny Ice Cream, Morningside This bright and cheery ice cream shop, located close to the Pittsburgh Zoo, has great ice cream and a lovely view of the Allegheny River. Stop in for classic soft serve cones, milkshakes, malts, floats, concretes, sundaes, and "The Best Banana Split in the 'Burgh."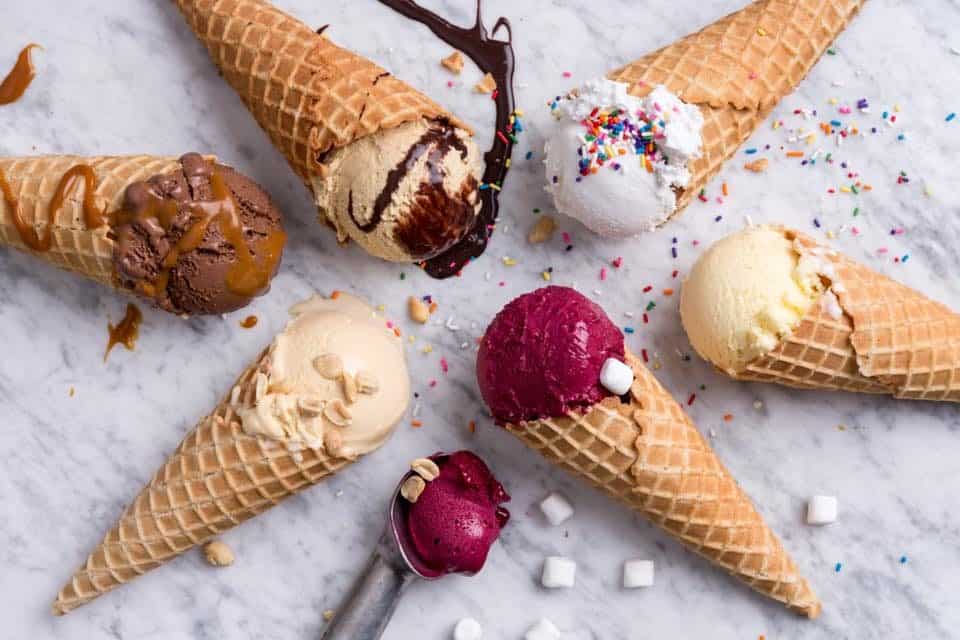 Betsy's Ice Cream, Mt. LebanonBetsy's Ice Cream in Mt. Lebanon is known for their ever-rotating list of ice cream flavors, like Blueberry Cheesecake, Bubble Gum, Coconut Lime, Smoked Maple Almond, and Pittsburgh Pride, with black and gold ice cream mixed with chocolate chips and cookies. All of their ice cream is made using hormone-free milk from local cows, and they also serve sorbets and frozen yogurt, which (along with all of their ice cream) is homemade and custom-blended.
DiFiore's Ice Cream Delite, Mt. Washington Located just one block away from Grandview Avenue, you can grab a cone at DiFiore's Ice Cream Delite, then take in some of the most stunning views of Pittsburgh that the city has to offer. They serve soft serve, milkshakes, banana splits, hard ice cream, sundaes, and more.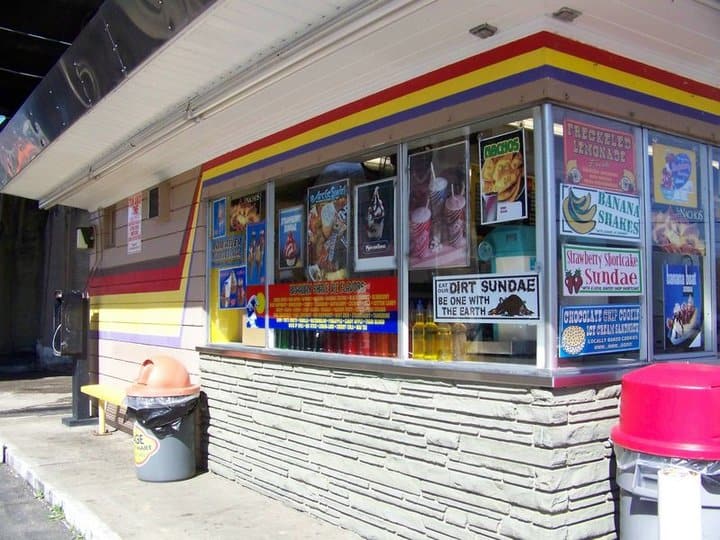 Sugar & Spice Ice Cream, Baldwin Baldwin's Sugar & Spice Ice Cream is a retro ice cream parlor, offering everything from hard ice cream and sundaes to chocolate and candy. All of their ice cream is homemade on the premises, and they update their flavor list daily. Look for unique options like Grasshopper (mint with Oreos), Butter Almond, Mango, Banana Chocolate Chip and Kit Kat Crunch, along with standard favorites, like Chocolate, Strawberry and Whitehouse.
Did we miss your favorite hometown ice cream shop? Let us know in the comments – we love hearing from you!
Looking for more Good Food Pittsburgh stories to read? Try these:
BrunchBurgh: A Pittsburgh Brunch Festival is Coming Soon!
8 Absolutely Insane Pittsburgh Milkshakes You've Got To Try
The 25 Best Bites We Ate in 2017
Your Pittsburgh Summer Food Festival Guide
The 21 Best Diners in Pittsburgh